Detour ahead? Maple Leafs looking at 3 potential paths after Game 7
Mark Blinch / Getty Images
Three years.
After failing to escape the initial round of the NHL postseason for a fifth straight year, three is the magic number for this Toronto Maple Leafs era.
That's how many seasons the Leafs have left with this core group of players. Auston Matthews is an unrestricted free agent following the 2023-24 season. So is William Nylander. Mitch Marner and John Tavares are UFAs following the 2024-25 campaign. Other key veterans - Zach Hyman, Morgan Rielly, Jake Muzzin, TJ Brodie, Jack Campbell - are free at different points over the next three years as well. Some will sign extensions, and others will leave.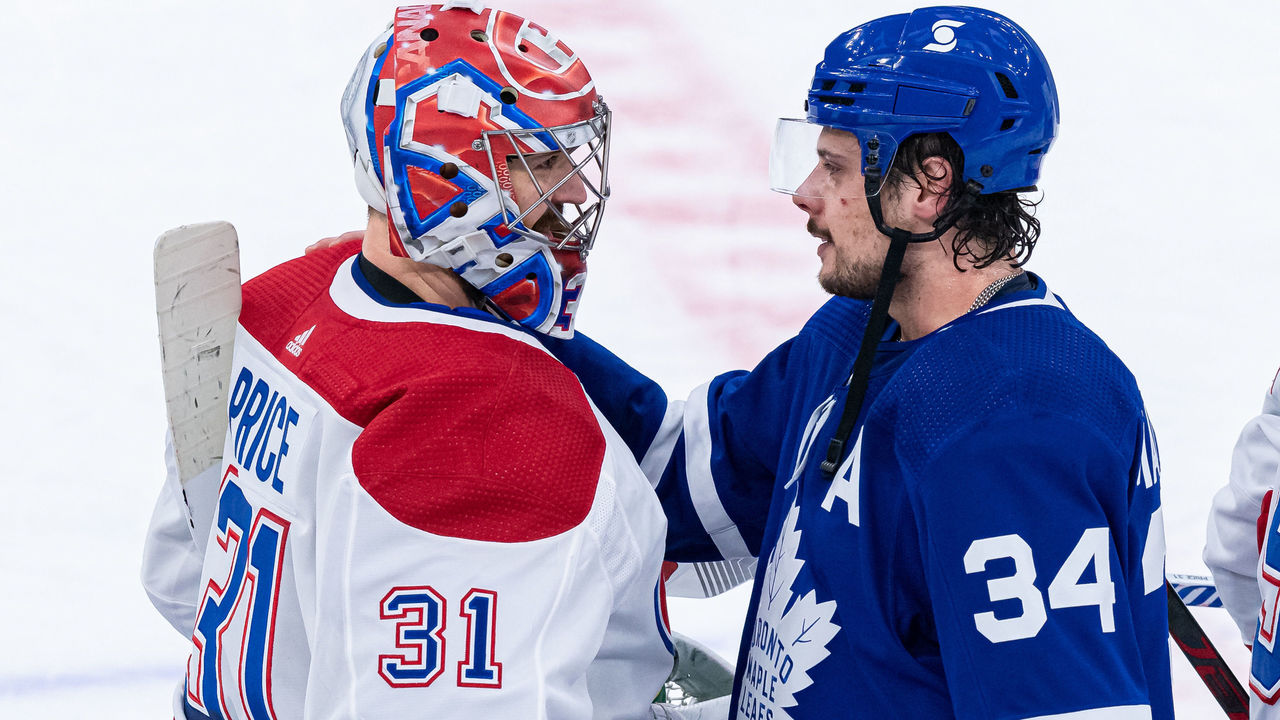 The Stanley Cup window is already shrinking for a team that, on paper, should challenge for Cups every year. Fresh off Monday's Game 7 loss to the underdog Montreal Canadiens, let's break down the three different paths the Leafs' brass could take this offseason. For the purposes of this exercise, we'll assume the leadership group of president Brendan Shanahan, general manager Kyle Dubas, and head coach Sheldon Keefe remains the same.
1. Major changes
On its own, the Maple Leafs being eliminated by an inferior team shouldn't cause mass panic; the series went seven games, and sometimes the favored team loses.
Yet, given the tortured recent history of this franchise and the Cup-contending potential of its star-studded core, what unfolded over the past two weeks set off alarms throughout Leafs Nation. This roster established a new team high in points percentage, and multiple players dominated individually in the regular season. But that means squat without results in the playoffs.
Ahead 3-1 against Montreal - a solid but largely unremarkable squad - the Leafs fell apart at the seams. They were inconsistent in Games 5 and 6 and then showed little urgency in Game 7. The Carey Price-led Habs deserve credit for the upset, but Toronto's inability to finish the job was the story of the series.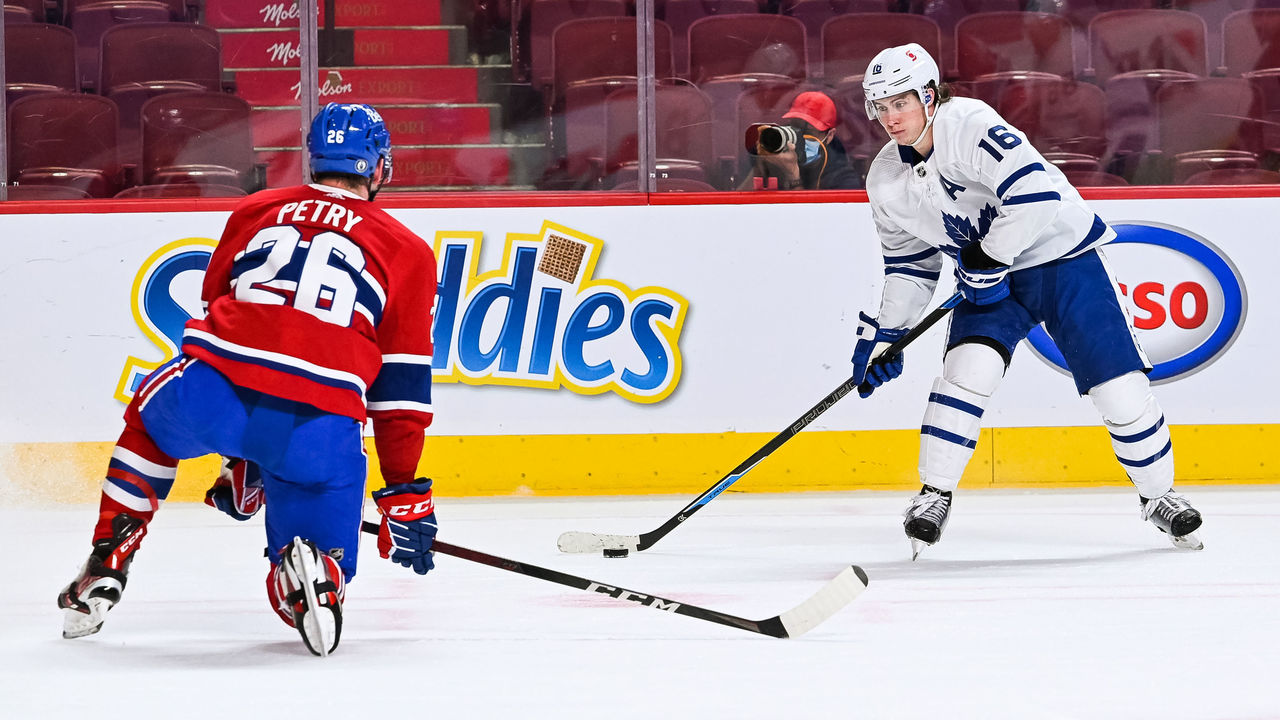 A pattern has emerged, too. In seven closeout games from 2018-21, Matthews has one goal and two assists, Marner has two assists, and Nylander has two goals and two assists. Sure, seven games isn't a large sample size - but there aren't that many elimination games in a player's career.
In terms of significant changes, a trade involving Alex Kerfoot, Justin Holl, or even top prospect Nick Robertson won't move the needle. Matthews, Nylander, Tavares, and Marner would be the pieces in question.
Matthews isn't going anywhere. Trading a generational scorer would be a colossal mistake, no matter the circumstances. Nylander's stock has never been higher after he scored five goals in this series. Then again, the $7-million AAV of his deal has become a bargain, and the cap-strapped Leafs need bargains. Meanwhile, Tavares' hefty contract is basically immovable.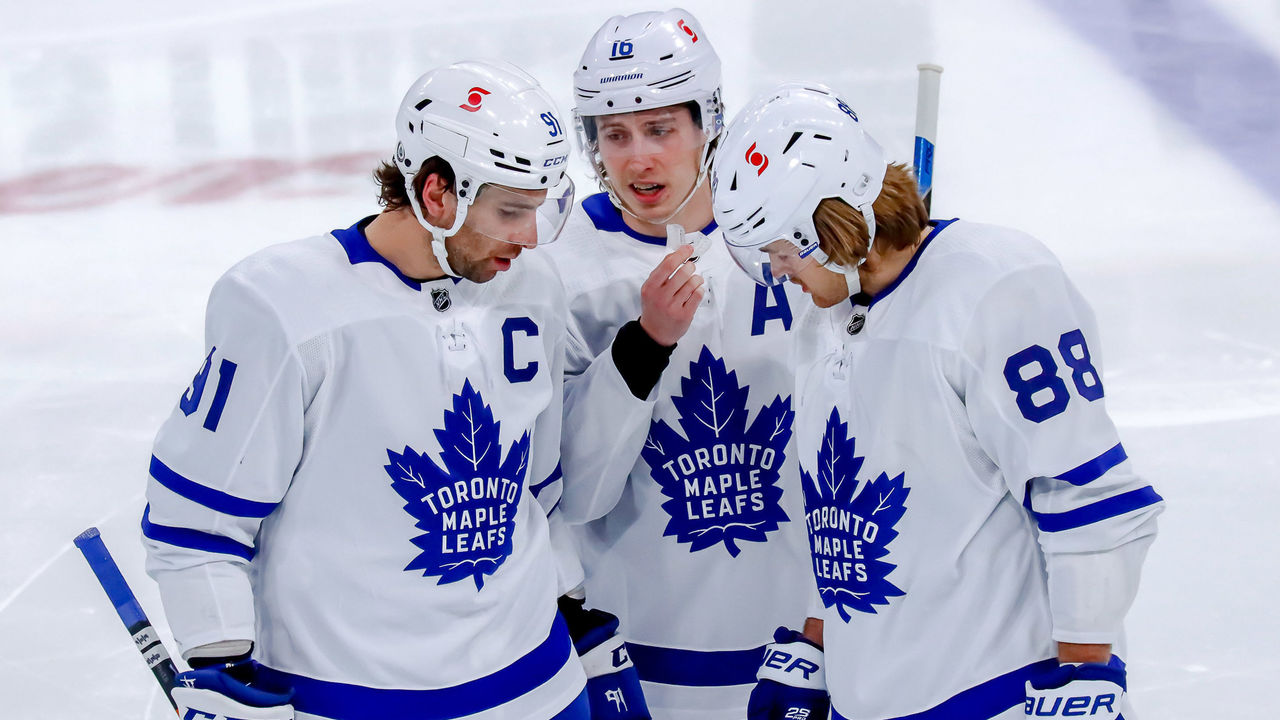 That leaves Marner, who looked like someone in the middle of a psychological struggle during seven lackluster playoff games. He was a shell of his regular-season self, gripping his stick too tightly and not shooting when he should. His playoff goal drought has now stretched to 18 games.
If, as many outside observers proclaim, Marner doesn't have "it" - the killer instinct and playing style that translates to playoff success - perhaps it's time for the Leafs to ship the playmaker elsewhere and reallocate his $10.9-million annual salary to multiple players. Even with his reputation in tatters, the market for Marner would be piping hot, and the Leafs need an injection of depth.
A second option could be Rielly. The club's No. 1 defenseman has just one season left on his deal and carries a manageable cap hit of $5 million. Rielly was one of the Leafs' best players versus the Habs, which makes the idea of trading him appear ridiculous on the surface - but if management feels the need to make a seismic change, Rielly qualifies as a legitimate trade chip.
2. Minor changes
The best counterargument to making a major change is that trading a Marner or a Rielly means losing a high-impact player for the next regular season and beyond. Trading for equal talent isn't an impossible task in the NHL, but it's not easy.
And the grass isn't always greener: Look no further than the recent blockbuster between the Winnipeg Jets and Columbus Blue Jackets. Neither Patrik Laine nor Pierre-Luc Dubois excelled after a change of scenery.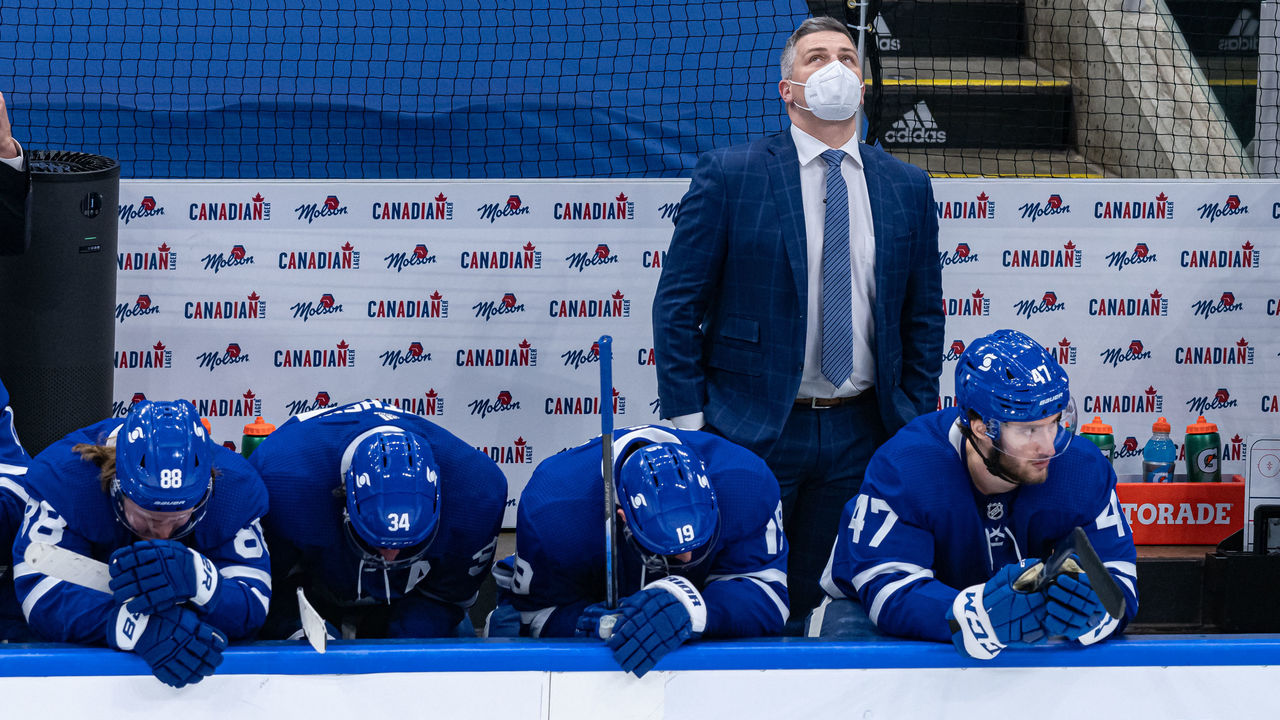 With Marner, Dubas must weigh the pros and cons of bidding farewell to Matthews' top-line running mate. Marner is an exceptional talent, a game-changer, and it's not out of the realm of possibility that he gets over his playoff yips next year and the Leafs are fine.
So, if a major move is deemed too reactionary, Dubas will probably shift his focus to the rest of the operation to find a formula that can end the organization's 17-year run of playoff incompetence. Dubas has already adjusted his original plan, bringing in veteran leadership, toughness, and defense over the past couple of years after starting his tenure as a GM willing to bet almost exclusively on skill.
A few minor changes that come to mind:
A new power-play coach after assistant Manny Malhotra was unable to fix what was ailing the Leafs down the stretch and in the playoffs;

A fresh crop of depth forwards after a few bottom-six guys, including Joe Thornton and Pierre Engvall, contributed next to nothing in the playoffs;

A new goalie partner for Jack Campbell, though pending UFA Frederik Andersen was on his way out long before the collapse against the Habs.
Tinkering is the least sexy path to take. However, it's the most likely approach.
3. Staying the course
This is the path 99% of Leafs fans don't want Dubas to even think about.
The fan base has every right to feel that way. This core hasn't lived up to expectations, period. There's no denying the reality of the situation.
Ignore those emotionally charged thoughts for a moment, though, and there's a case to be made for maintaining the status quo. It would be the least satisfying, most criticized path, but is it the most rational one too?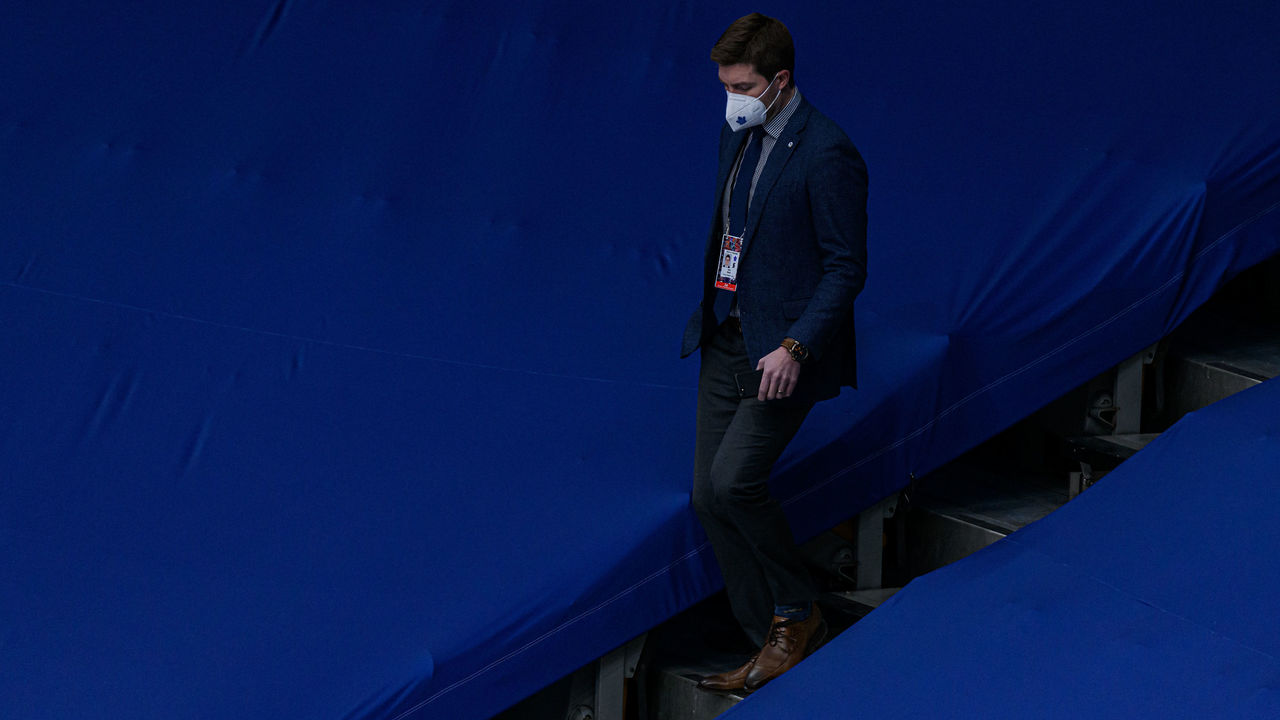 Tavares got hurt in Game 1 and never returned. Jake Muzzin got hurt in Game 6 and never returned. Nick Foligno played hurt. At least a portion of Matthews' and Marner's struggles can be traced back to Montreal's shutdown efforts. It's not as if the Leafs choked all on their own.
There aren't five teams in the NHL more talented than the Leafs. Not only should they escape the first round with regularity, but they should be going on deep runs. Execution is the chief issue, and there are a few recent examples of teams that knocked on the door for years before breaking through.
It took last summer's Cup winner, the Steven Stamkos-led Tampa Bay Lightning, seven years. The 2018 champs, the Alex Ovechkin-led Washington Capitals, waited a full decade. Even this year's trendy Cup pick, the Colorado Avalanche, endured plenty of lows during the Nathan MacKinnon era.
It's nice to suggest seismic change, but what would markedly improve this team? What's fundamentally wrong with the roster? (The rebuttal that Toronto "needs more toughness" doesn't hold up in today's NHL. Have you watched the 2019-20 Lightning or 2020-21 Avs? Skill and speed for days.)
Really, it all comes back to the contention window: Three years.
Three years is both a short time and a long time.
Now what?
John Matisz is theScore's senior NHL writer. You can follow John on Twitter (@MatiszJohn) and contact him via email (john.matisz@thescore.com).