The upcoming NHL trade deadline might be a quieter one than usual, but that won't stop us from hoping a handful of teams land certain players who will instantly make those squads more fun to watch.
A flat salary cap, COVID-19 considerations, and a high degree of league-wide parity certainly complicate the trade landscape ahead of April 12. But most clubs should know fairly soon whether they'll be buying or selling - if they don't already - and that should get general managers' phones ringing.
Some moves may not be likely for one reason or another, but hey, we can dream.
Here are five deals we would love to see ahead of the fast-approaching NHL trade deadline:
Oilers reunite with Hall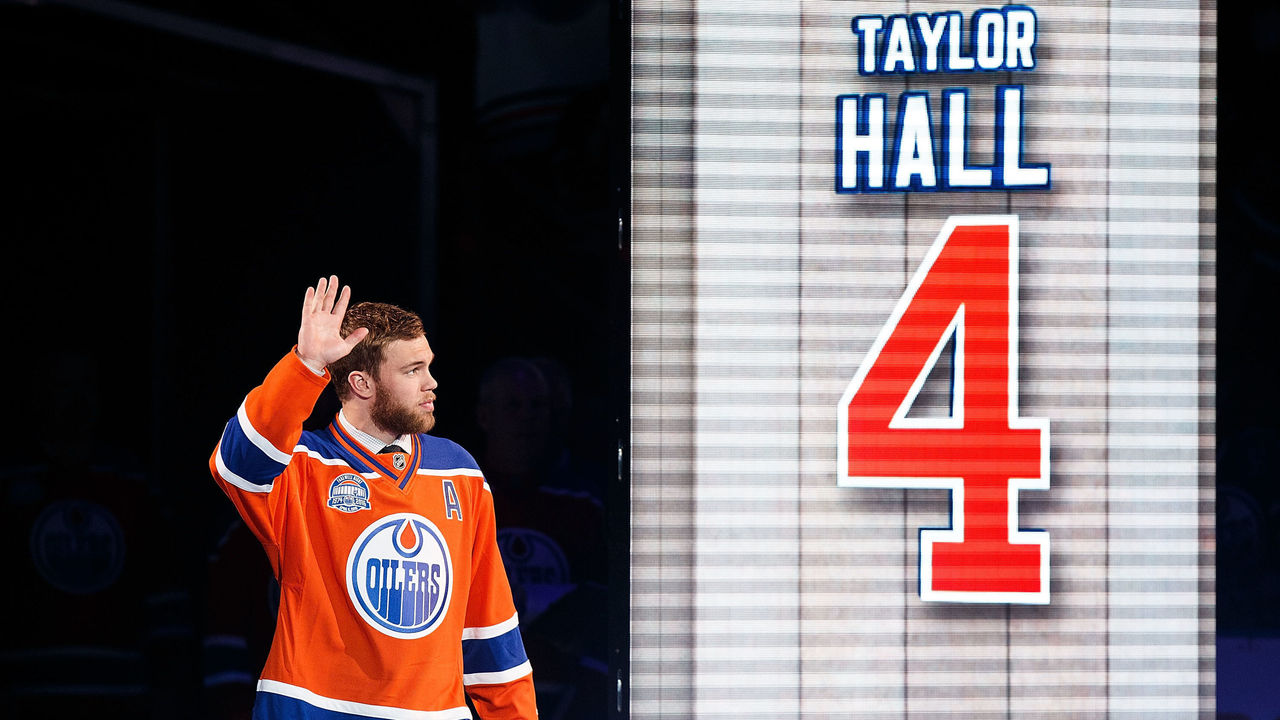 Taylor Hall's tenure with the Oilers didn't exactly end smoothly (five words: "Trade is one for one"), and his $8-million cap hit will complicate any swap, let alone a move from the Buffalo Sabres back to Edmonton. Plus, the 29-year-old has a no-move clause in his contract.
But Hall would give the Oilers some more secondary scoring, and with the disappointing era of former Edmonton general manager Peter Chiarelli now firmly in the rearview mirror, current GM Ken Holland should explore bringing the 2017-18 MVP back to Alberta.
The Oilers could reacquire Hall at a lower cost than usual because the veteran winger hasn't produced at his typical clip this season. Connor McDavid and Leon Draisaitl are carrying Edmonton with their elite play, and the team would greatly benefit from the addition of a third potential game-breaker who's clearly better than his current numbers indicate.
Edmonton is projected to have literally no cap space at the deadline, but there are numerous ways this can work. The Sabres could retain a portion of Hall's salary, and the Oilers could also send Buffalo one or two roster players in addition to other assets to help balance out the money.
Hall would have to approve such a trade, of course. But considering Edmonton already boasts two Hart Trophy-caliber players and has a legitimate shot at the postseason, it's not unreasonable to think the 29-year-old would consider a reunion.
Bruins bag Ekholm
Nashville Predators defenseman Mattias Ekholm is expected to be the top blue-liner available ahead of the deadline. The Predators have vaulted back into playoff contention, but they'd still be better off selling since any postseason appearance they make will likely be a short one.
The Bruins are reportedly among the teams interested in the rock-solid rearguard, and for good reason. Charlie McAvoy has been excellent on the Bruins' back end this season, but the 23-year-old has been tasked with carrying Boston's defense corps following the offseason departures of Torey Krug and Zdeno Chara.
Nashville is apparently seeking a first-round pick, an elite prospect, and a third asset for Ekholm, who is under contract for another season beyond this one. The price is steep, but a blue-liner who impacts games at both ends of the ice is a worthwhile investment for a contender with Boston's defensive needs.
The Bruins could package one of their top prospects - either Jack Studnicka or John Beecher - plus the required first-rounder and a roster player like possible trade target Jake DeBrusk in an Ekholm deal. Boston's cap crunch isn't as severe as those of some other clubs - such as the Winnipeg Jets, who've also reportedly shown interest in the 30-year-old defenseman - and Ekholm's team-friendly $3.75-million cap hit will make it even easier for Boston if GM Don Sweeney is comfortable parting with all three assets.
Hurricanes pull in Palmieri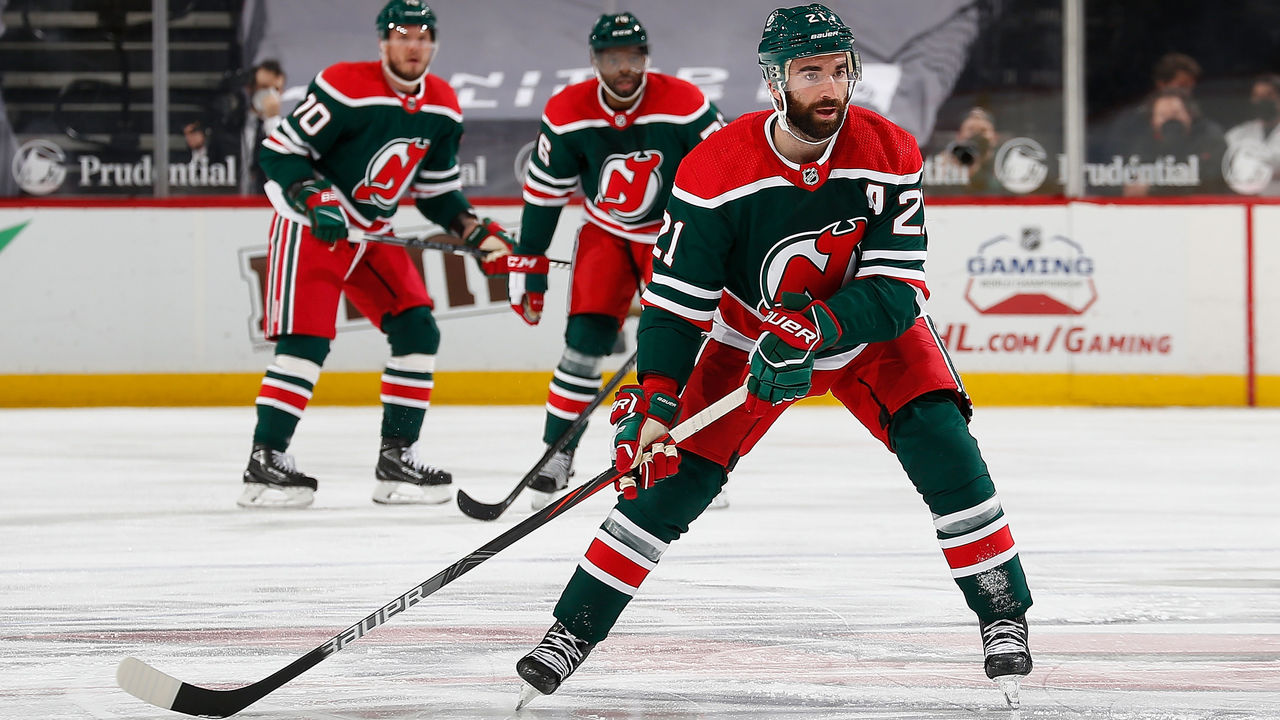 Do the Hurricanes absolutely need Kyle Palmieri? No. Would he help them drive possession even more effectively than they currently do while adding scoring punch to an already potent squad? Yes.
The New Jersey Devils held Palmieri out of the lineup Sunday, and his agency confirmed it was in anticipation of a possible trade. The 30-year-old pending UFA has a $4.65-million cap hit and an eight-team no-trade clause, but Carolina will have some wiggle room at the deadline and might be an appealing landing spot given its status as an up-and-coming playoff team.
Palmieri has had a disappointing season by his standards, but he's rediscovered his scoring touch lately, and his underlying numbers are impressively favorable considering his lackluster team. He's scored at least 24 goals five times, fits the Hurricanes' style of play, and would give them further forward depth while Teuvo Teravainen remains out due to a concussion.
Carolina boasts several promising prospects to dangle in trade talks, though Palmieri may not even command an elite young player or first-round pick considering his diminished 2021 production.
Maple Leafs grab Granlund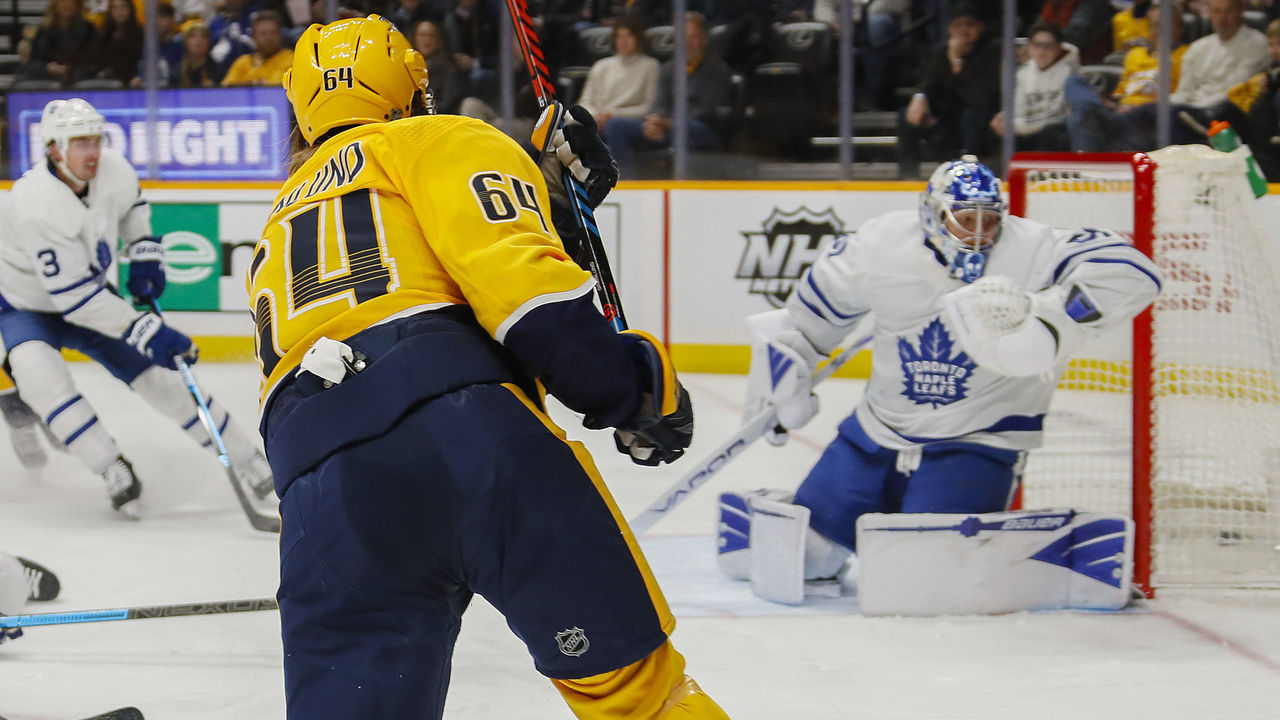 Ekholm isn't the only Predators skater who should be moved ahead of the deadline, and the Maple Leafs would be wise to snag Mikael Granlund.
The 29-year-old hasn't been the playmaker he was during his time with the Minnesota Wild, but he's a solid two-way forward who can play in all situations and would give Toronto a more complete top nine ahead of the playoffs.
Like Ekholm, Granlund carries a $3.75-million cap hit. Though Toronto doesn't have much cap space, the Maple Leafs do have plenty of assets at their disposal, and an expendable roster player such as Alex Kerfoot could be included in a deal to balance the books.
Avalanche reel in Reimer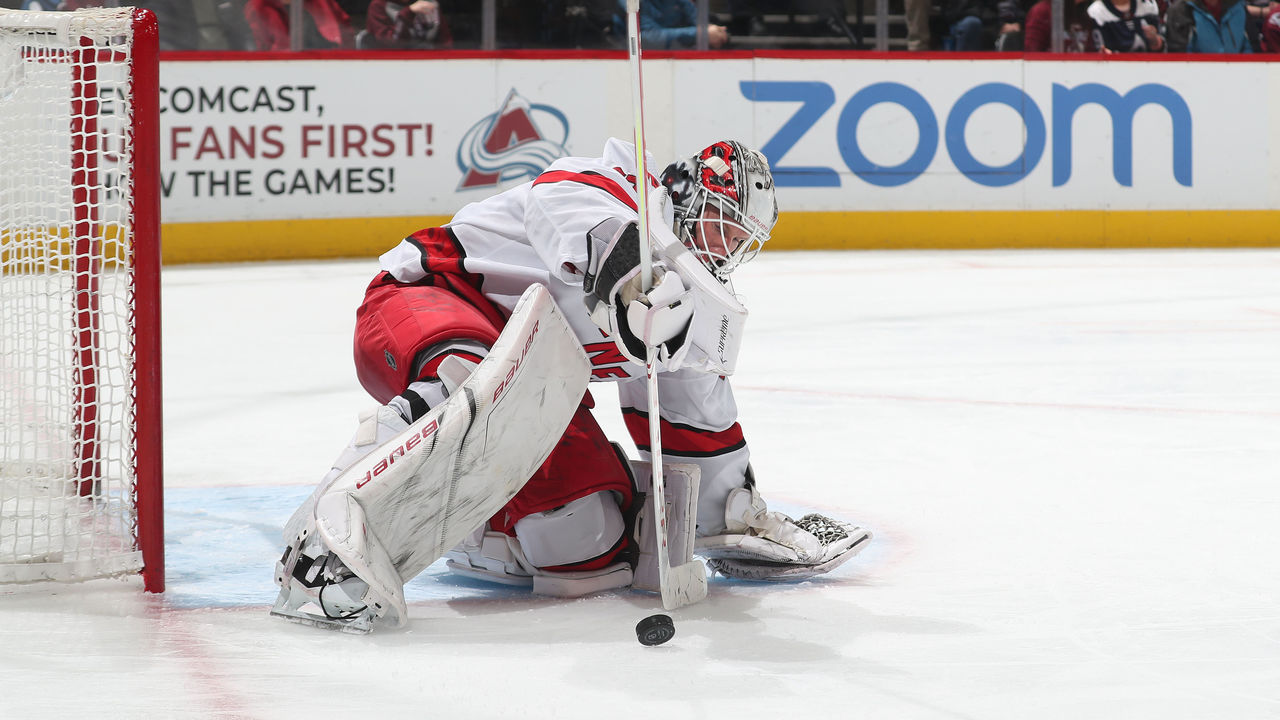 The Hurricanes have a surplus of goaltenders, and the Avalanche need a better backup. Colorado is expected to have about $1.8 million in deadline cap space, but that doesn't mean a trade for Reimer and his $3.4-million cap hit is impossible.
The Avalanche are oozing with assets, but they shouldn't need to part with a top prospect or high pick for the 33-year-old Reimer. There are better goaltending options out there, such as Jonathan Bernier of the Detroit Red Wings, but he'll command a higher price; it would be much easier for Colorado to acquire a cheaper but still dependable puck-stopper.
With Alex Nedeljkovic performing well and Petr Mrazek back in the lineup, Reimer - a pending UFA - should be the odd man out. The Hurricanes need to get something for him before April 12.
While Carolina will undoubtedly reach the postseason, Reimer will have a better chance to win the Stanley Cup with Colorado. Given his crushing Game 7 defeat in the 2013 playoffs with Toronto, it would be heartwarming to see him win it all.
(Salary-cap source: CapFriendly)