Looking North: Canadian playoff picture taking shape
Darcy Finley / NHL / Getty
Welcome to the 11th edition of "Looking North," our weekly Friday dive into the all-Canadian division. This installment dates back to March 26.
The rundown
While the playoff team order is by no means set in stone in the North, it's becoming abundantly clear which of the division's clubs are positioning themselves for postseason berths as we approach the April 12 trade deadline.
Several Canadian squads dealt with postponements this week after being the one division managing to avoid COVID-19 schedule changes until recently - now, they have had to deal with multiple adjustments. The Montreal Canadiens have plenty of games in hand as a result of having four matchups rescheduled, and the Vancouver Canucks will also make up four contests at a later date.
Despite these changes, the Toronto Maple Leafs, Winnipeg Jets, Canadiens, and Edmonton Oilers have all begun to truly separate themselves from the other three North Division squads.
| Team | Points over last week |
| --- | --- |
| Maple Leafs | 5 (2-0-1) |
| Jets | 4 (2-2-0) |
| Canadiens | 4 (2-0-0) |
| Oilers | 3 (1-0-1) |
| Calgary Flames | 2 (1-2-0) |
| Canucks | 0 (0-0-0) |
| Ottawa Senators | 0 (0-1-0) |
The stars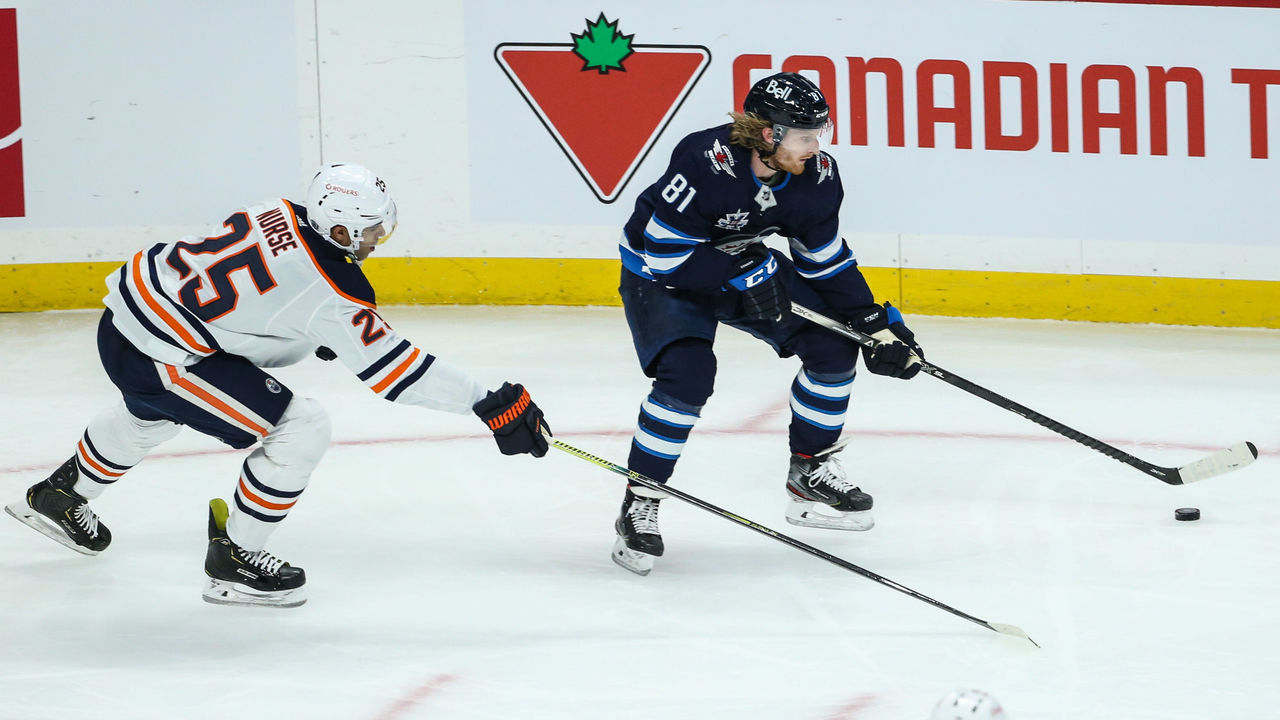 Forward: Kyle Connor is arguably the NHL's most underrated player, and he just keeps producing. The U.S.-born Jets star has collected a goal and five assists in four games and leads Winnipeg with 17 markers in 2021.
Defenseman: Darnell Nurse has been similarly under-appreciated in his own right. The Oilers blue-liner scored two goals in three games for 12 total in 37 games this campaign, eclipsing his previous career-high of 10 set over 82 contests in 2018-19. The 26-year-old is averaging nearly 26 minutes of ice time, which would also be a career-best if he maintains it down the stretch.
Goaltender: Connor Hellebuyck isn't underrated - he's just really good. The Jets netminder went 2-1-0 this week with a .928 save percentage. Hellebuyck stopped 77 of the 83 shots he faced, continuing his run of strong play this season.
Canadian of the week
Mark Scheifele posted a pair of goals and three helpers over four games this week. The 28-year-old scored both markers for Winnipeg - including the game-winner - and collected an assist against Calgary on Monday.
The moments
Nurse ends it in a hurry 💨
Of the aforementioned Oilers defenseman's goals from this week, there was a big one that caught his opponents by surprise. Nurse took a pass from Connor McDavid, found himself wide-open, and buried the winner 17 seconds into overtime to lift Edmonton past Toronto on Monday.
McDavid's elbow on Kotkaniemi sparks debate 🗣️
McDavid frequently provides otherworldly highlights. However, this week, the Oilers superstar's big moment was a controversial hit, igniting conversation about whether the NHL's top players should be treated like all others when it comes to punishment.
The 2016-17 Hart Trophy winner caught Canadiens youngster Jesperi Kotkaniemi with an elbow up high late in the first period of Montreal's 4-0 win on Tuesday. The officials assessed McDavid a minor penalty for roughing, but he ultimately avoided a suspension. The NHL fined him $5,000 - or 0.04% of his salary this season - for the incident.
Marner's nasty move sets up Maple Leafs' winner 🤩
Mitch Marner only earned a secondary assist on Zach Hyman's decisive marker on Wednesday, but the goal would have never happened without him. Marner flipped the puck to his backhand to avoid a falling Jets defender and shoveled it to Auston Matthews, who hit the post before Hyman deposited the rebound.
The question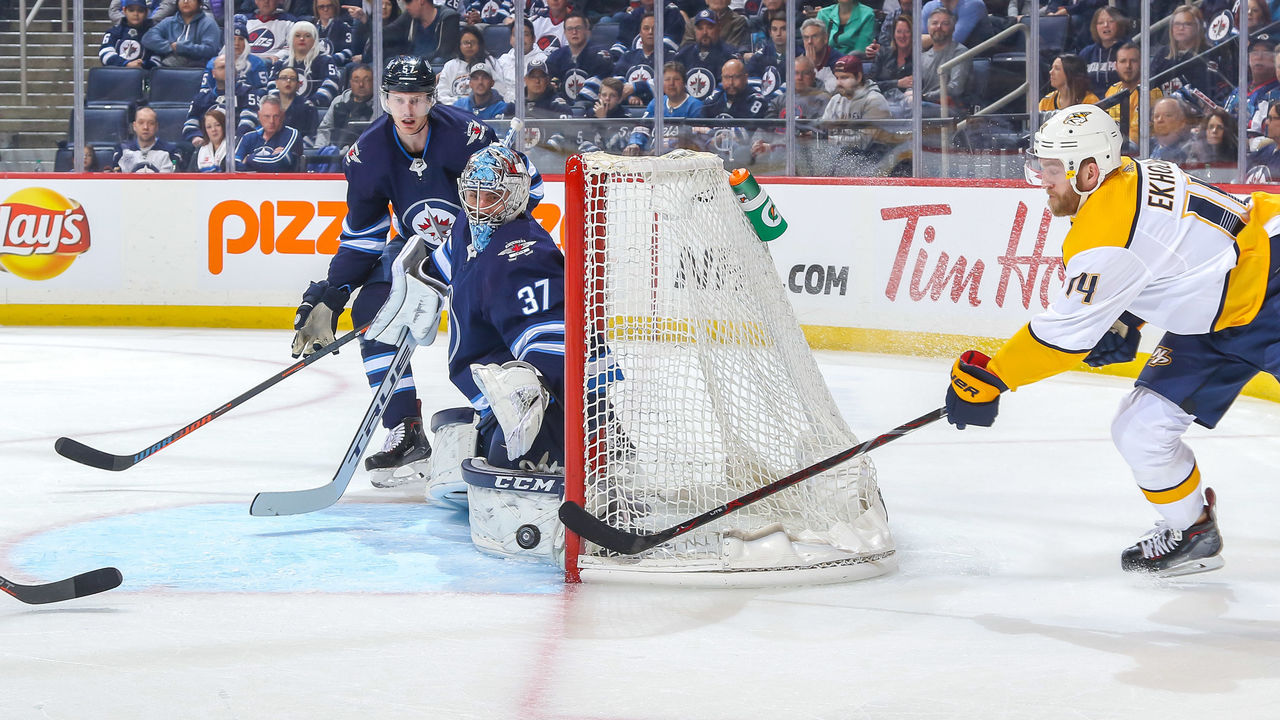 What will the cap-constrained North Division contenders do before the trade deadline?
Winnipeg could use a blue line upgrade, and the team is reportedly interested in Nashville Predators defenseman Mattias Ekholm. The Jets have no cap space, but the club could simply give Nashville a roster player making around the same amount (as part of the Predators' reported three-asset asking price) or part with a less expensive player and convince Nashville to retain some of Ekholm's salary.
The Maple Leafs may not be looking to trade for a goaltender despite their concerns in the crease because the franchise has very little wiggle room under the cap, and Frederik Andersen isn't expected to miss the rest of the season.
The Canadiens acquired Eric Staal last Friday, but knowing how general manager Marc Bergevin operates, he may have more moves in the works. Much like Winnipeg and Toronto, Montreal will also be close to the cap ceiling, but that doesn't mean a trade is impossible.
Just like the Jets, Leafs, and Canadiens, the Oilers are another club projected to have literally no cap space ahead of the deadline. However, that likely won't prevent Edmonton from making moves. The Oilers could use some depth up front and on the back end, so it will be interesting to see if GM Ken Holland tries to get creative to address those areas.
Quote of the week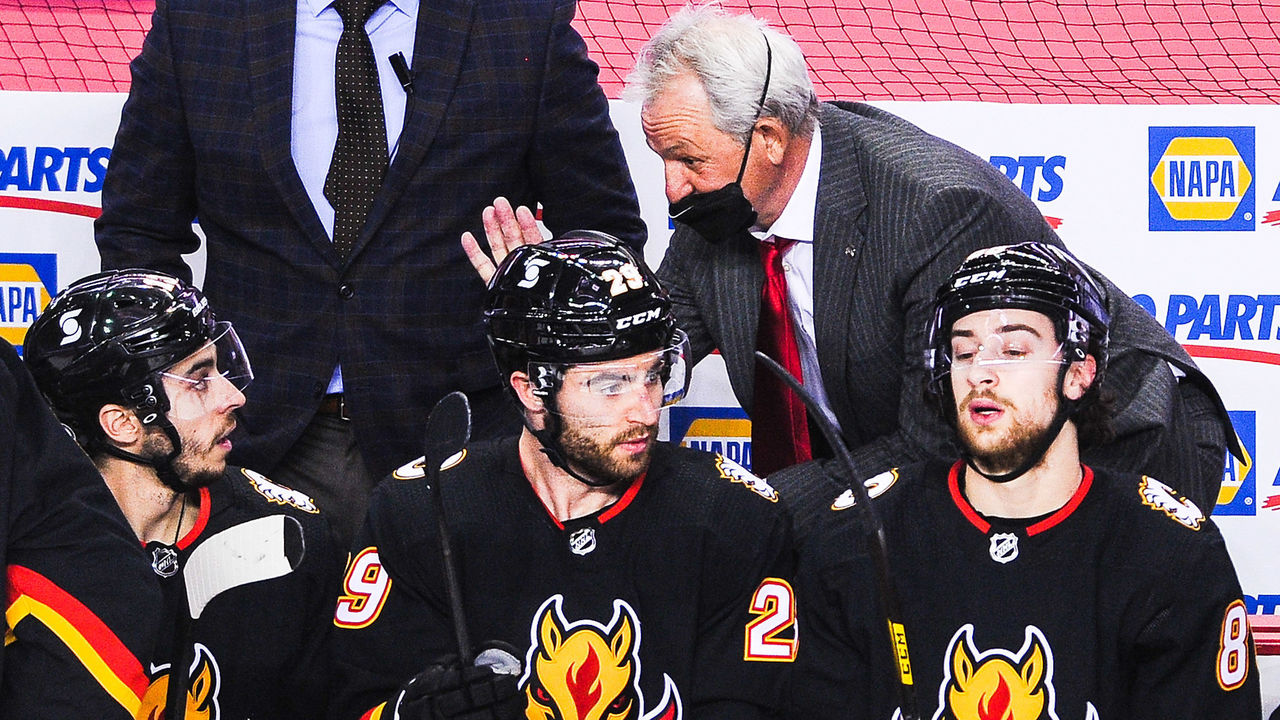 This week, we have two standout quotes because they're related to one another. Hours before Johnny Gaudreau's milestone affair last Saturday, Flames head coach Darryl Sutter was asked what he expected to see from Calgary's star.
"Well if you're just basing it on his 500th game tonight, hopefully, he has more energy than his 499th game," Sutter said.
Gaudreau downplayed the comment after collecting an assist in a 4-2 win over Winnipeg.
"Yeah, I heard it," the forward said. "I didn't think much of it. I've been playing hockey for 24-25 years now. I know when I haven't played well and when I have." Gaudreau added it was a "special night," and he was happy to reach the 500-game plateau with more than a handful of teammates that he's played with since arriving in the NHL.
Game to watch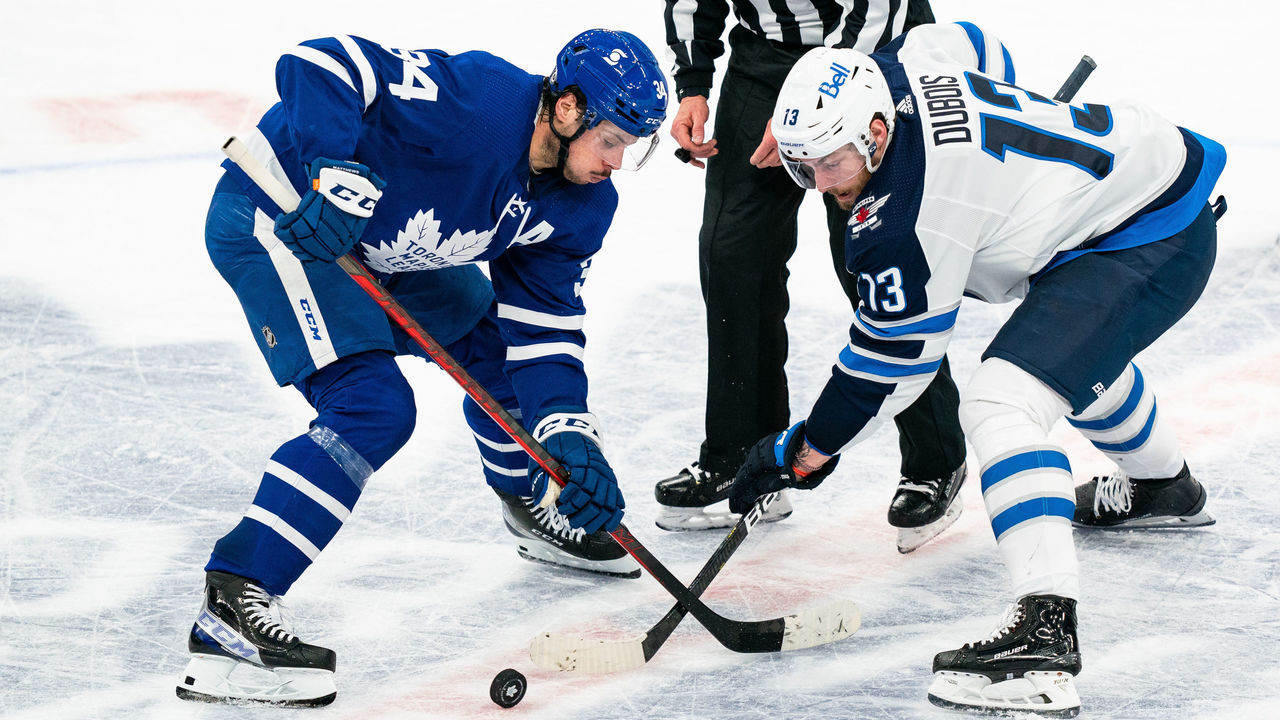 The second-place Jets host the division-leading Maple Leafs on Friday in a rematch of Wednesday's 3-1 Toronto win. The Leafs opened up a three-point lead over Winnipeg atop the North with that victory, and Toronto has a game in hand.
Comments
✕
Looking North: Canadian playoff picture taking shape
  Got something to say? Leave a comment below!