NHL Power Rankings: Every team's 1st-half MVP
Scott Audette / National Hockey League / Getty
This is the sixth edition of theScore's NHL Power Rankings for the 2020-21 season. Check back for updated rankings every second Monday during the regular season.
In this edition, we pick every team's MVP for the first half of the season.
1. Tampa Bay Lightning (23-6-2)
Previous rank: 1st
The defending champs have a few worthy options, but goaltender Andrei Vasilevskiy continues to play out of his mind. The 26-year-old is 20-3-1 on the season with a .933 save percentage and 17.4 goals saved above average.
2. Vegas Golden Knights (21-7-1)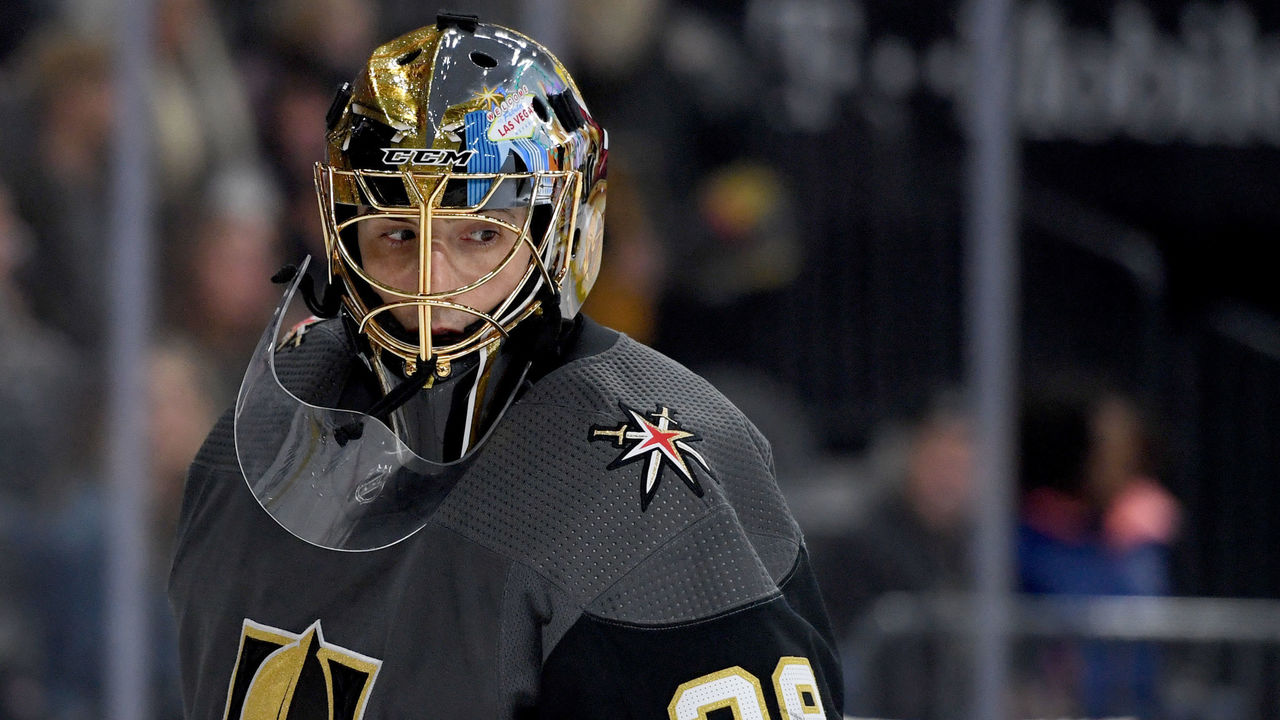 Previous rank: 2nd
Mark Stone and Max Pacioretty have been sensational for the Golden Knights, but Marc-Andre Fleury's brilliance between the pipes with Robin Lehner injured for over a month has been the backbone of the club's success.
3. Florida Panthers (20-7-4)
Previous rank: 5th
It's close between Aleksander Barkov and Aaron Ekblad, but the former gets the nod. Barkov could be in line for his first Selke Trophy, as he leads the league in expected goals percentage. He also paces the Panthers with 37 points in 31 games.
4. Colorado Avalanche (19-8-2)
Previous rank: 10th
Even with Nathan MacKinnon sidelined on separate ocassions, Mikko Rantanen has delivered for the Avalanche. He ranks fifth in the NHL with 17 goals, and paces Colorado with 35 points in 29 games.
5. Carolina Hurricanes (20-7-3)
Previous rank: 4th
Sebastian Aho deserves an honorable mention, but Dougie Hamilton has been Carolina's MVP this season. The pending UFA blue-liner is tied for second on the team with 24 points and his underlying metrics are some of the best in the entire league among defensemen.
6. New York Islanders (20-8-4)
Previous rank: 6th
Mathew Barzal is the only player on the Islanders that opponents need to focus on shutting down. He leads the team with 25 points, and without him, their offense wouldn't strike fear into anybody.
7. Washington Capitals (20-7-4)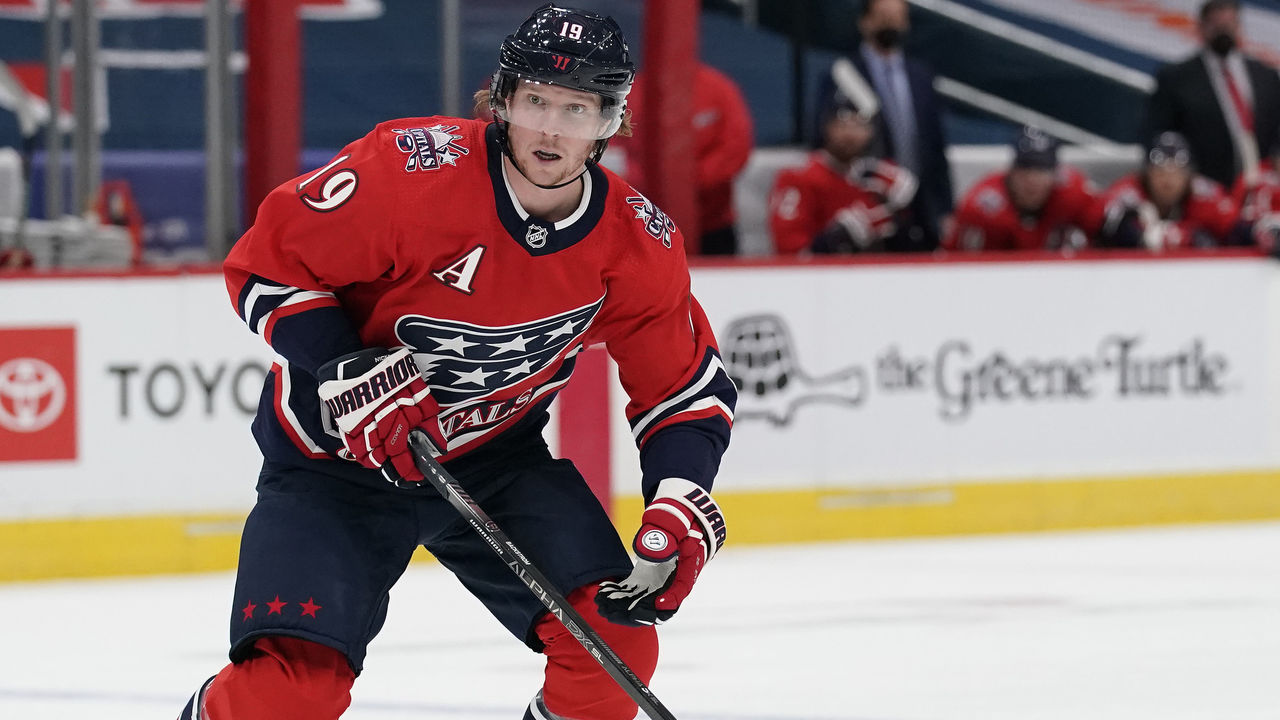 Previous rank: 7th
Nicklas Backstrom continues to quietly produce outstanding numbers. The silky-smooth veteran pivot leads the Capitals with 34 points in 31 games, and is quickly closing in on 1,000 for his career.
8. Toronto Maple Leafs (20-10-2)
Previous rank: 3rd
Mitch Marner leads the Maple Leafs with 40 points, but there's no debating Auston Matthews is their MVP. The 6-foot-3 center is a goal-scoring machine and has vastly improved his defensive game.
9. Pittsburgh Penguins (19-11-2)
Previous rank: 15th
Sidney Crosby continues to be a steadying presence for a Penguins team mired by injuries yet again. The star pivot leads the team in both assists (20) and points (32) through 31 games this season.
10. Edmonton Oilers (21-13-0)
Previous rank: 17th
Connor McDavid. No questions asked.
11. Boston Bruins (16-8-4)
Previous rank: 7th
Brad Marchand is seemingly improving with age. The 32-year-old leads the Bruins in points (34) in 28 games and has continued to play a critical role on both the club's power play and penalty kill.
12. Winnipeg Jets (18-11-2)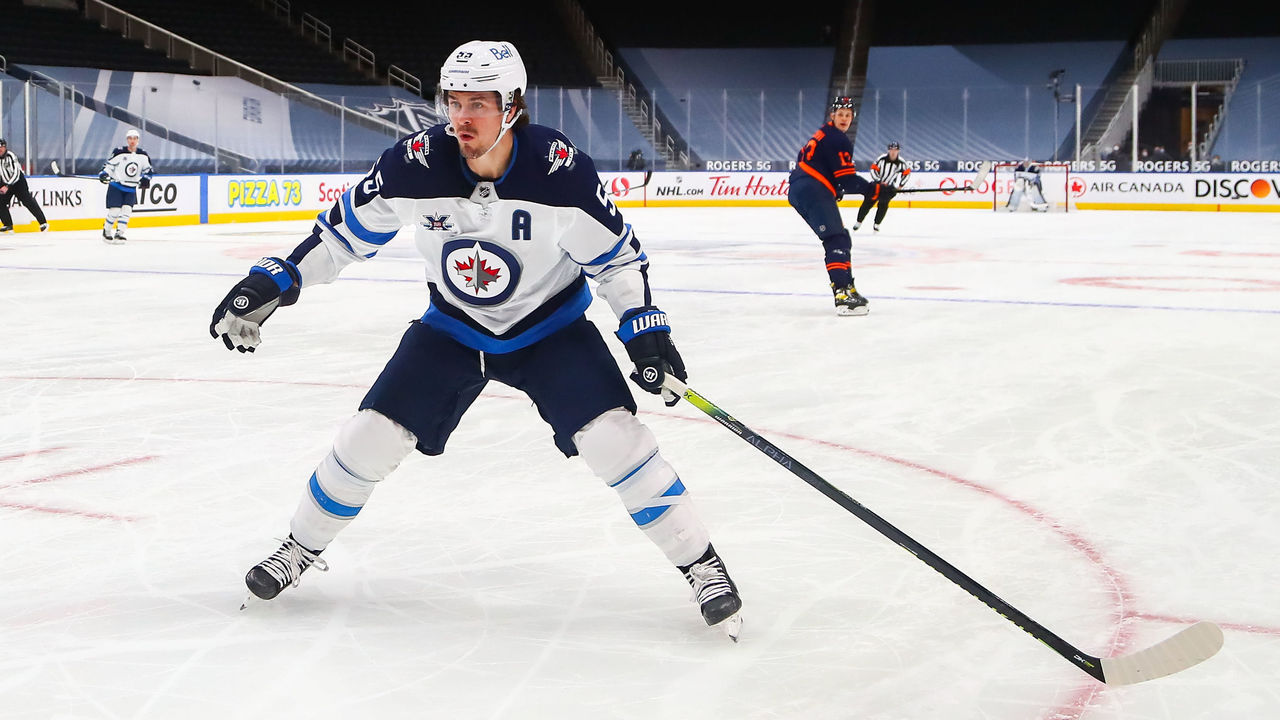 Previous rank: 11th
There's a strong case for Connor Hellebuyck, given how much Winnipeg relies on its goaltender, but Mark Scheifele has been too good to ignore this season. The top-line center paces the club with 37 points in 31 games.
13. St. Louis Blues (16-10-5)
Previous rank: 12th
It's time the hockey world shines some light on David Perron. The unheralded Blues forward leads the club in scoring in 2021, and over the past three-plus seasons, he ranks 10th among all left wingers with 205 points in 229 games.
14. Montreal Canadiens (14-8-9)
Previous rank: 14th
Jeff Petry is having the best season of his career at age 33 and has been absolutely paramount to the Canadiens' success. The veteran sits first among all blue-liners in goals (11) and fourth in points (27). Montreal owns a 57.92% share of expected goals at five-on-five with Petry patrolling the ice.
15. Minnesota Wild (18-10-1)
Previous rank: 13th
Kirill Kaprizov has injected energy and life into a Wild team that's lacked it for years. The Russian dynamo has mid-season MVP wrapped up, and is the runaway favorite for Rookie of the Year as well.
16. Philadelphia Flyers (15-11-3)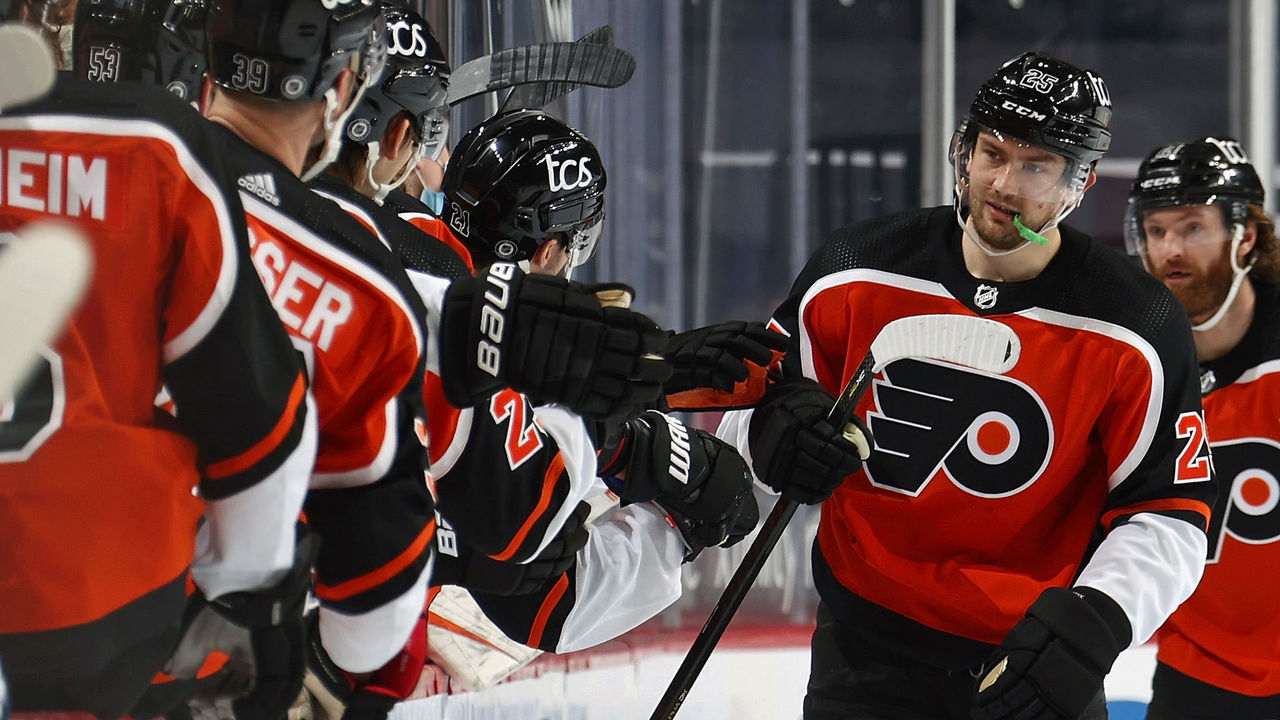 Previous rank: 9th
Who saw this season coming from James van Riemsdyk? The veteran winger has been the Flyers' most consistent presence, leading the team in both goals (13) and points (29) over 29 outings. Of van Riemsdyk's 16 assists, 15 have come at even strength, which is good for eighth among all players.
17. Calgary Flames (15-14-3)
Previous rank: 22nd
Elias Lindholm could be the Flames' best all-around talent, and the 26-year-old is putting it to the test this season. He leads the team with 28 points and plays a major role on both the penalty kill and power play. Lindholm's also versatile, and his ability to seize his full-time role at center this season has made the Flames that much deeper.
18. Vancouver Canucks (16-16-3)
Previous rank: 23rd
Brock Boeser's offensive production, J.T. Miller's versatility, and Bo Horvat's leadership all create strong cases, but Thatcher Demko deserves the honor. Vancouver allows the most expected goals against per 60 minutes, but the young netminder still has a .921 save percentage. Demko ranks third in the league in goals saved above expected.
19. Columbus Blue Jackets (13-12-7)
Previous rank: 24th
The Blue Jackets are ripe with underachievers this season, but Oliver Bjorkstrand leads the offensively starved club with 27 points and is having the most productive campaign of his career.
20. New York Rangers (13-13-4)
Previous rank: 18th
Panarin is arguably the answer even though he's missed over a third of the team's games. However, it's hard to imagine where the Rangers would be without Adam Fox this season. The second-year defenseman leads the team in ice time and xGF% at five-on-five.
21. Chicago Blackhawks (14-13-5)
Previous rank: 15th
No need to overthink this one. If it wasn't for Patrick Kane's all-world abilities, the Blackhawks would likely be lottery players rather than playoff contenders at this point of the season.
22. Dallas Stars (10-10-8)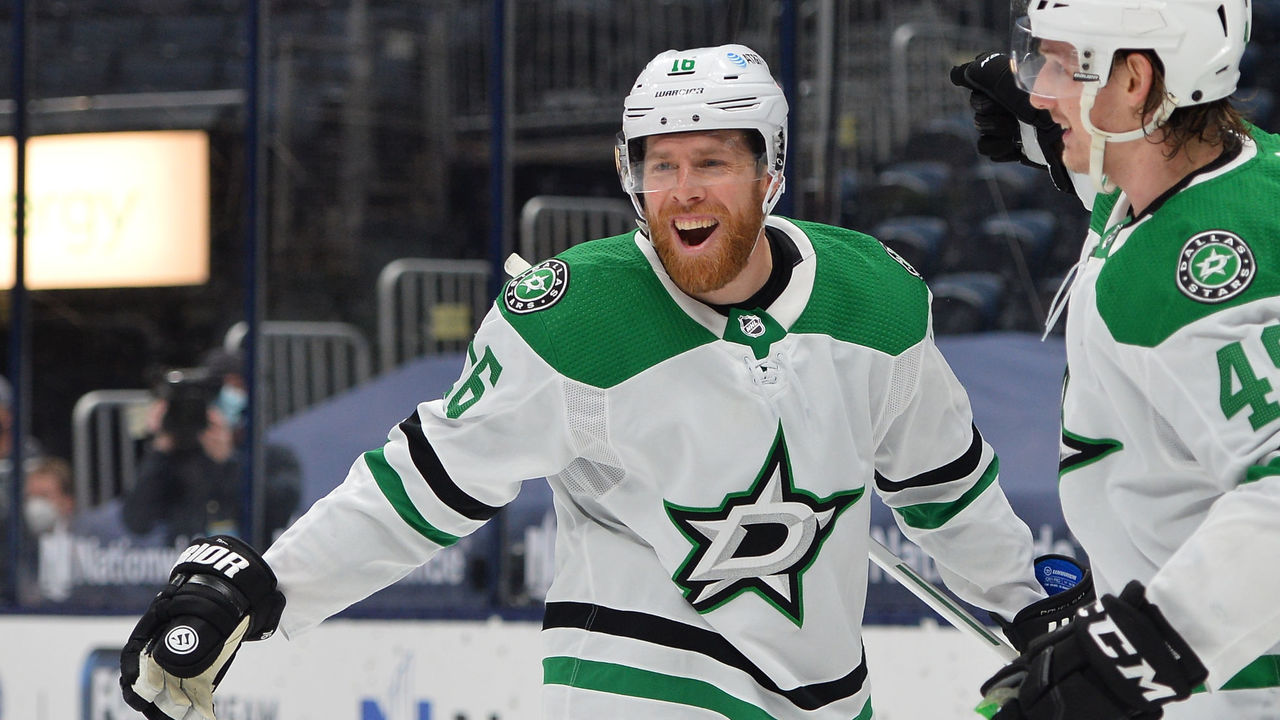 Previous rank: 21st
Joe Pavelski has been Dallas' best player by a landslide. The ageless veteran has six more goals and nine more points than the next most productive Stars skater.
23. Los Angeles Kings (13-11-6)
Previous rank: 19th
Both Anze Kopitar and Drew Doughty are having a standout campaign, but the Kings' offense would be razor thin if it weren't for the former's brilliance. Kopitar's 37 points are 17 more than the club's next forward, and he ranks fourth among all centers in average ice time.
24. Arizona Coyotes (13-13-5)
Previous rank: 20th
Jakob Chychrun has been exceptional at both ends of the ice this season, leading the Coyotes in ice time while ranking third with 21 points.
25. San Jose Sharks (11-14-4)
Previous rank: 26th
Evander Kane is averaging more minutes (19:40) than any Sharks skater this season and is producing at a career-best 0.9 points per game thus far.
26. Nashville Predators (14-17-1)
Previous rank: 25th
Filip Forsberg's game has continued to blossom. The Swedish sniper leads the team in goals (11) and points (28) and is playing at a career-best 72-point pace over 82 games.
27. New Jersey Devils (11-14-4)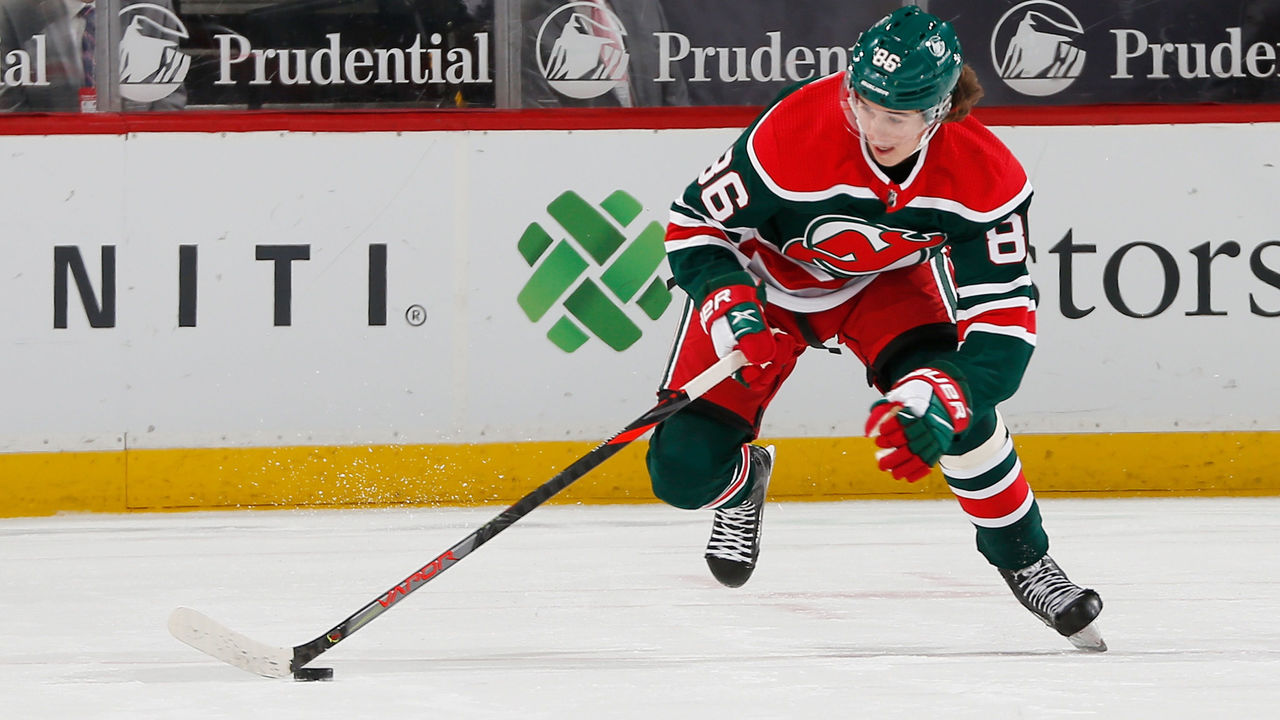 Previous rank: 28th
Jack Hughes' development has been a positive takeaway from a difficult season for the Devils. The 19-year-old has already matched his goal total from 2019-20 in less than half the amount of games. He ranks second on the team in points (16) while leading Devils' forwards in average ice time.
28. Detroit Red Wings (10-18-4)
Previous rank: 31st
Posting a .918 save percentage behind this Red Wings roster deserves plenty of praise. Hats off to Jonathan Bernier for putting together a terrific stat line in a difficult situation.
29. Ottawa Senators (10-20-3)
Previous rank: 30th
Thomas Chabot has been a horse for the Senators this season, leading the team in points per game and ranking third in the league in average ice time.
30. Anaheim Ducks (9-17-6)
Previous rank: 27th
Rickard Rakell leads the team with 21 points even though he's shooting a career low 5.9%. He's one of the few that makes things happen on the Ducks offensively, as his 101 shots are 38 more than second place on the team.
31. Buffalo Sabres (6-19-4)
Previous rank: 29th
The Sabres have just one win without Linus Ullmark between the pipes and have lost 13 straight games since the Swedish puck-stopper was shelved with an injury. If there are any positives to draw from Buffalo's nightmare season, it's that they may already have themselves a future No. 1 in goal.
(Analytics source: Natural Stat Trick, Evolving-Hockey)
Comments
✕
NHL Power Rankings: Every team's 1st-half MVP
  Got something to say? Leave a comment below!