This is the fifth edition of theScore's NHL Power Rankings for the 2020-21 season. Check back for updated rankings every second Monday during the regular season.
In this edition, we pick every team's most improved player.
1. Tampa Bay Lightning (17-4-2)
Previous rank: 4
Mikhail Sergachev has been an important piece for the Lightning since being acquired in June 2017, but the 22-year-old blue-liner has taken significant strides this season, scoring at a personal-best rate and logging the most minutes of his career.
2. Vegas Golden Knights (16-4-1)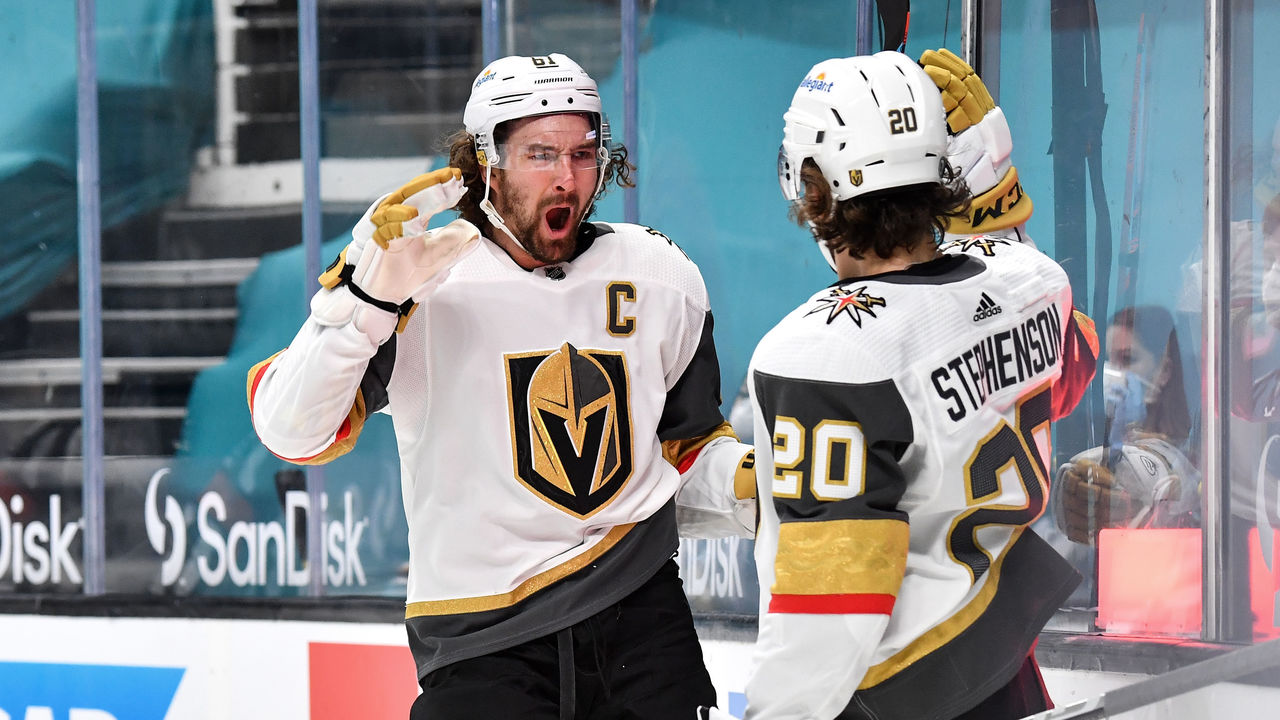 Previous rank: 7
The acquisition of Chandler Stephenson could go down as one of the best trades in Golden Knights history. Plucked from the Washington Capitals for a fifth-rounder last year, Stephenson went from fourth-liner in D.C. to No. 2 center on a legitimate Stanley Cup contender. He's on pace for 55 points over 82 games.
3. Carolina Hurricanes (17-6-1)
Previous rank: 2
Martin Necas has arrived. The Hurricanes' 2017 first-rounder is fifth on the club with 18 points in 21 games after producing 0.56 points per game in 2019-20, his first full NHL season.
4. Toronto Maple Leafs (18-6-2)
Previous rank: 1
Justin Holl went from being scratched 71 times in 2018-19 to being a surprisingly capable top-four defenseman last year. Now, the 29-year-old is indispensable to one of the league's best teams, playing over 21 minutes per game while suppressing expected goals at the best rate of anyone on Toronto's top-four.
5. Florida Panthers (15-5-4)
Previous rank: 6
The Panthers have been patiently waiting for Aaron Ekblad to become a stud defenseman, and he may have made that leap this season. The former No. 1 pick would be on pace for 58 points in an 82-game season, which would be a career-best by far. He's now playing both sides of the puck at an elite level and is proving to be a nightmare for opponents.
6. New York Islanders (15-6-4)
Previous rank: 16
Ilya Sorokin entered the season with a ton of hype, and after a bit of a shaky start, he's settled in nicely with the Islanders. He's appeared in just seven games but has compiled a 4-2-1 record with a solid .911 save percentage and a sparkling 2.14 goals-against average. The crease still belongs to Semyon Varlamov, but Islanders fans can feel confident about their club's goalie of the future.
7. Boston Bruins (13-6-3)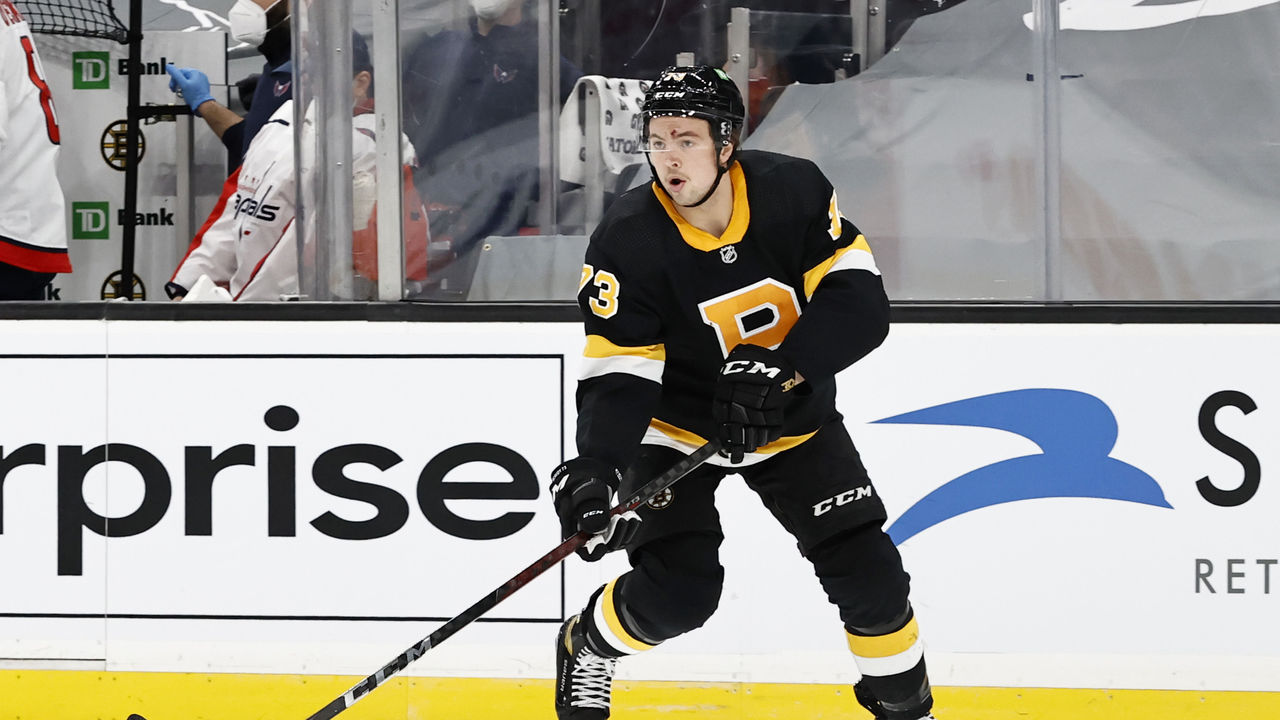 Previous rank: 5
Charlie McAvoy has gone from great to exceptional this season. Despite losing partner and mentor Zdeno Chara, McAvoy has taken the next step as a franchise defenseman and looks poised to be in the Norris Trophy conversation for years to come.
8. Washington Capitals (14-6-4)
Previous rank: 14
Rookie goalie Vitek Vanecek was suddenly thrust into the starting goalie position early in the season, and he hasn't squandered his opportunity. The youngster has compiled a 10-5-3 record alongside a .906 save percentage in 19 starts.
9. Philadelphia Flyers (12-7-3)
Previous rank: 12
Joel Farabee has been a revelation in Philly this season. The Flyers' first-rounder from 2018 is second on the club with 19 points and looks like a future top-six cornerstone.
10. Colorado Avalanche (13-7-2)
Previous rank: 3
Samuel Girard was already good prior to 2020-21, but the 22-year-old has put himself into legitimate Norris Trophy and Canadian Olympic conversations with his recent play. He has 17 points in 20 games with strong underlying numbers. The seven-year, $35-million extension he signed in 2019 looks like a steal for Colorado.
11. Winnipeg Jets (15-8-1)
Previous rank: 10
Mason Appleton looked like a fringe NHLer a year ago, but the 25-year-old is now an integral part of Winnipeg's third-line checking unit. He's chipping in offensively, too, with 12 points in 24 games.
12. St. Louis Blues (14-8-3)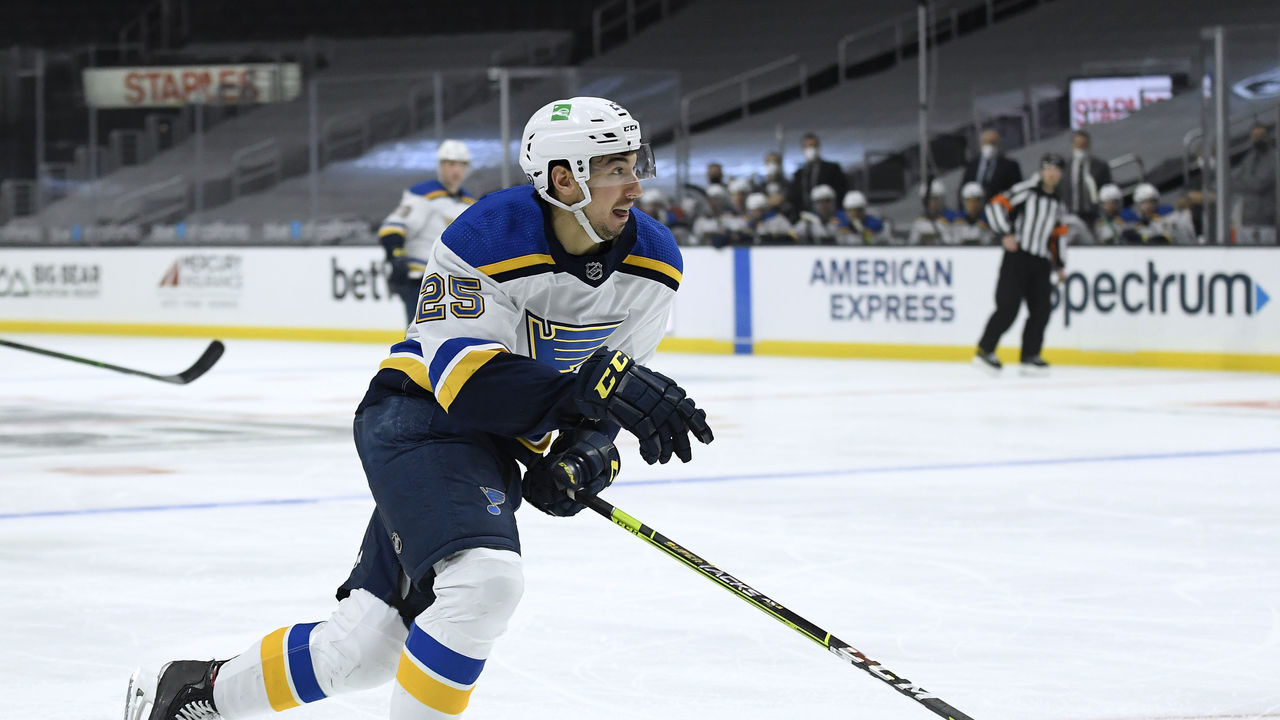 Previous rank: 9
We listed Jordan Kyrou as St. Louis' biggest surprise in our last rankings, but he also deserves recognition as the club's most improved player. He struggled to stay in the lineup last year but has been one of the team's most important players in 2021, registering 20 points in 25 games.
13. Minnesota Wild (13-8-1)
Previous rank: 17
Jordan Greenway and Jonas Brodin deserve honorable mentions for their improved offensive games, but no Wild player is more deserving of this title than Selke Trophy candidate Joel Eriksson Ek. He's stepped up for a Wild club sorely lacking quality centers, leading the team in goals and ranking second among NHL forwards in xGF%.
14. Montreal Canadiens (11-6-6)
Previous rank: 11
Jeff Petry has quietly strung together a number of impressive seasons since joining the Canadiens in 2015, but he's taken his game to another level. He's been in the Norris Trophy conversation all year long, as he leads Montreal in points (22) and power-play points (nine) and ranks third in ice time (21:56) and blocked shots (26).
15. Pittsburgh Penguins (14-9-1)
Previous rank: 13
Brandon Tanev is now in his second season with the Penguins and has been showing his worth all over the ice. He leads the team with 3.22 takeaways per 60 minutes and 19.15 hits per 60 minutes, and he's also drawn the fourth-most penalties (five).
16. Chicago Blackhawks (13-7-5)
Previous rank: 15
Malcolm Subban entered 2021 with a career save percentage of .899. In seven appearances as a backup this year, he's 4-2-1 with a .918 clip and 2.63 goals against average. It's never too late for goalies to make their mark.
17. Edmonton Oilers (15-11-0)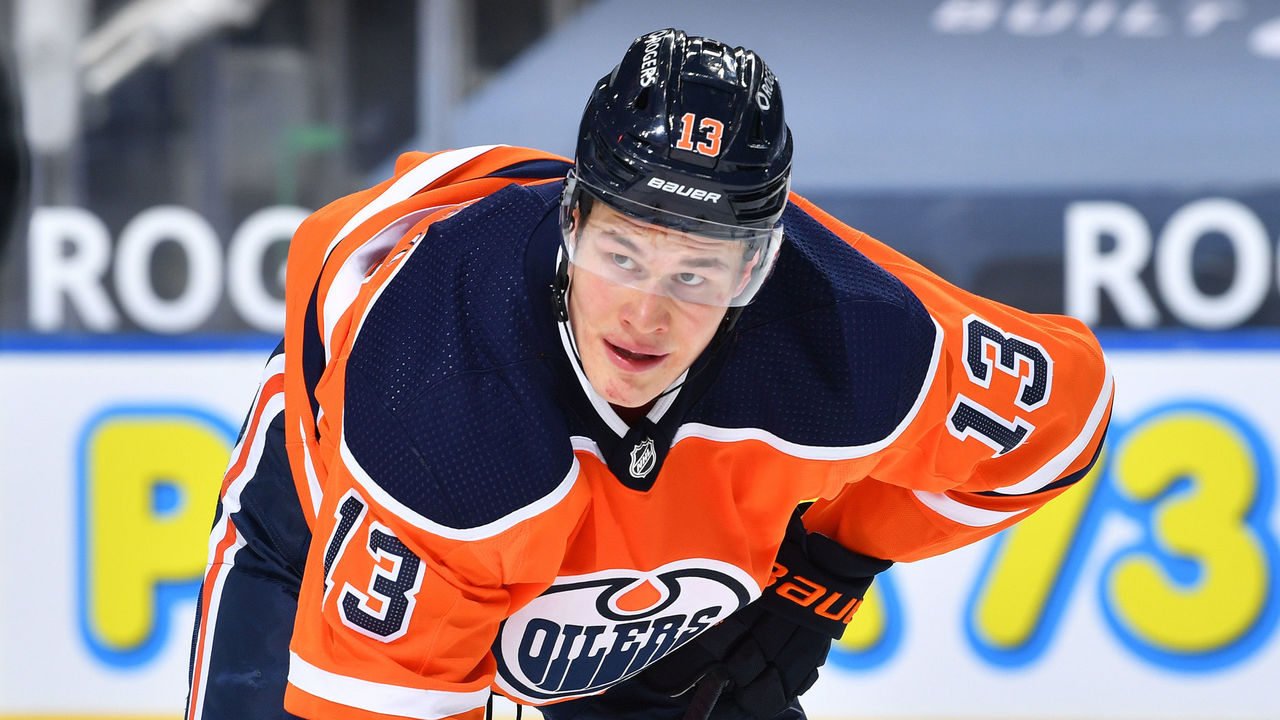 Previous rank: 8
Jesse Puljujarvi still isn't close to living up to the expectations that follow a fourth overall selection, but at least he's proving to be a capable top-nine NHL forward. It appears his year in Finland helped him regain some confidence, as he's on pace for 23 goals over 82 games.
18. New York Rangers (10-10-3)
Previous rank: 25
Adam Fox was a relatively unheralded rookie last year, but he's blossomed into a bona fide top-pairing defenseman in 2021. The 23-year-old runs New York's top power play, is a dynamic puck-mover, and ranks 11th among all NHL skaters in logging 24:46 per contest. He has all the tools to be a future star.
19. Los Angeles Kings (10-8-5)
Previous rank: 18
Adrian Kempe is well on his way to a career year. The former first-round pick averaged 34 points per 82 games over his last three seasons but is playing at a 50-point pace this year.
20. Arizona Coyotes (11-10-3)
Previous rank: 20
Jakob Chychrun has blossomed into the Coyotes' No. 1 defenseman. He's tied for third among Arizona skaters with 17 points, leads the team in average ice time, and his 53.9 xGF% stands to be the best of his career - and nearly a 5% increase from last season.
21. Dallas Stars (7-8-5)
Previous rank: 22
Joe Pavelski was quiet in his first season with the Stars but came through with a massive performance in the postseason. The 36-year-old carried over that momentum and is now seemingly playing some of the best hockey of his career with 12 goals and 11 assists through 19 games and boasts a league-leading 10 power-play tallies.
22. Calgary Flames (11-12-3)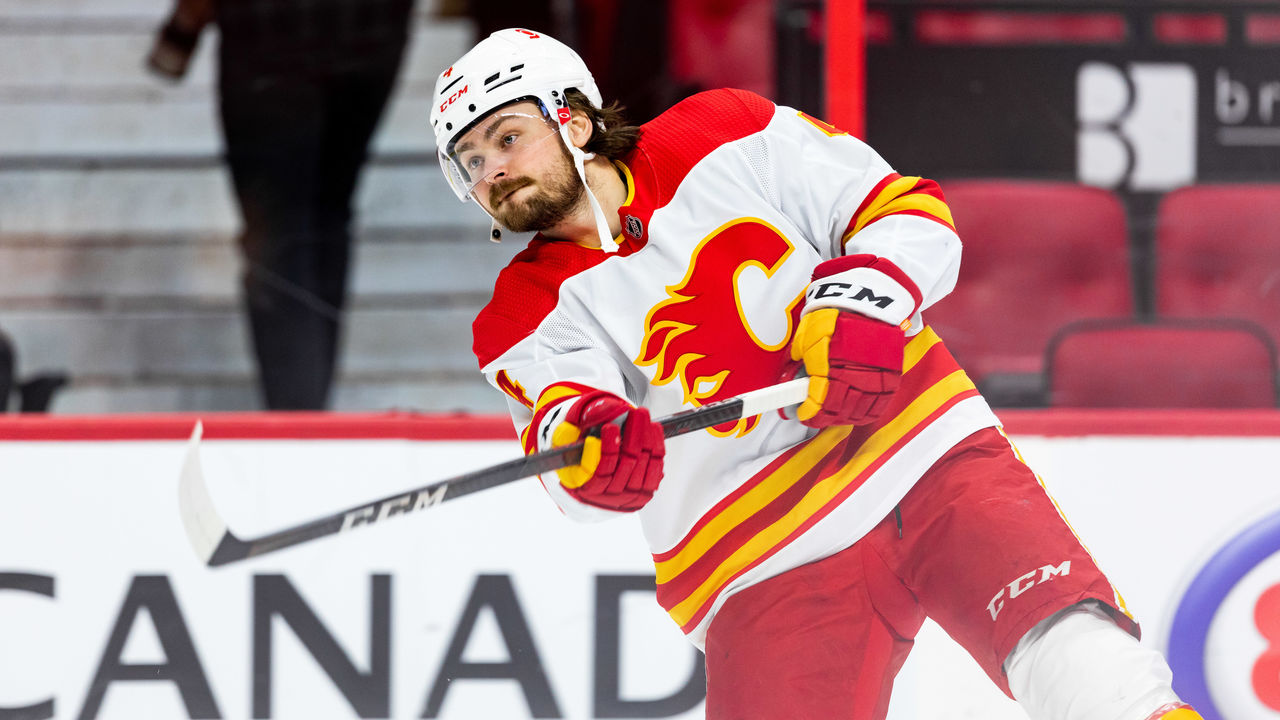 Previous rank: 21
Rasmus Andersson is on pace for career highs across the board and looks to have cemented his status in Calgary's top-four moving forward. Some influence from new defensive-minded head coach Darryl Sutter could be a boon to Andersson's development.
23. Vancouver Canucks (11-15-2)
Previous rank: 26
Brock Boeser appeared to be stagnating after three campaigns of solid production, but he's made the leap this year. He leads the Canucks with 28 points in as many games and is just three goals away from tying his total from all of last season.
24. Columbus Blue Jackets (10-11-5)
Previous rank: 19
Jack Roslovic is a newcomer to the Blue Jackets, but his homecoming has sparked him to reach new levels. He's collected 14 points in 19 games and looks like much more than just a throw-in piece in the Patrik Laine-Pierre-Luc Dubois swap.
25. Nashville Predators (11-14-0)
Previous rank: 28
It's been a miserable season in Nashville, but Eeli Tolvanen is at least making a name for himself. The highly touted prospect has only found the net five times, but that's good enough for a tie for third on the Predators.
26. San Jose Sharks (8-11-3)
Previous rank: 24
Logan Couture's season was cut short last year due to injury as he finished with just 39 points in 52 games. The captain looks to be back on track, with a team-leading 12 goals and 20 points through 22 games despite San Jose's struggles to stay afloat.
27. Anaheim Ducks (7-12-6)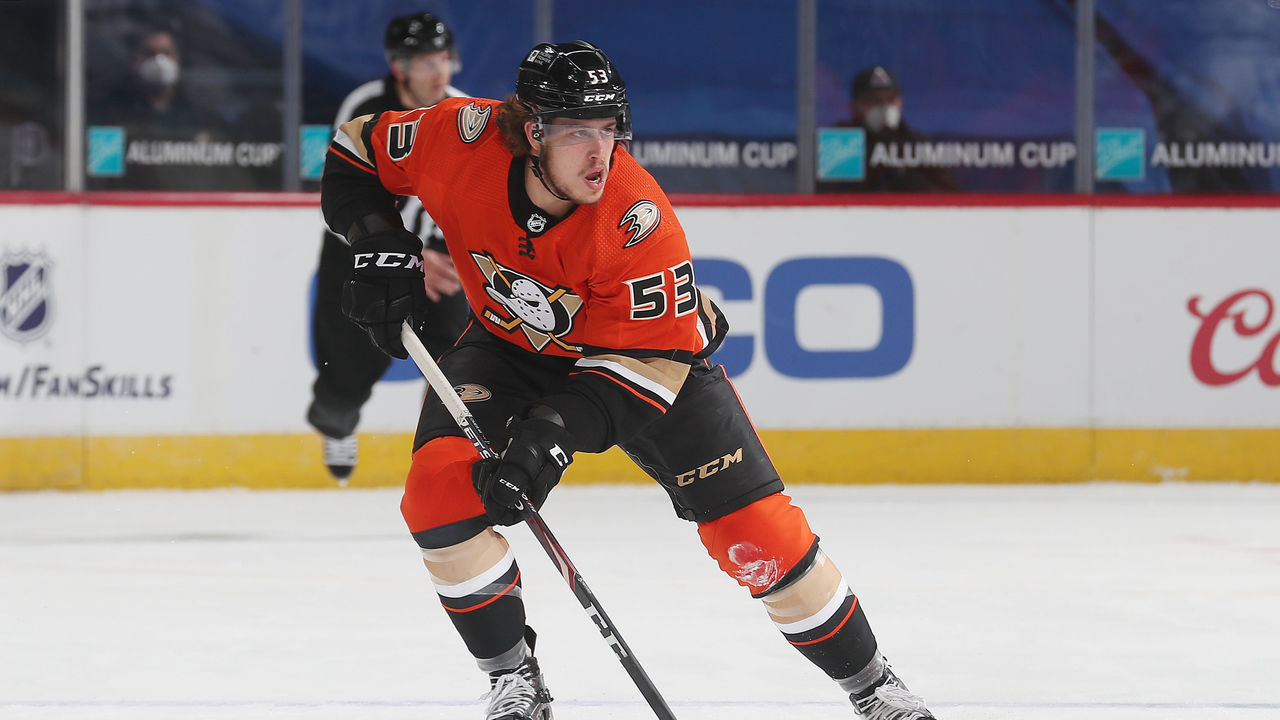 Previous rank: 27
The Ducks plucked Max Comtois in the second round of the 2017 draft, and he's quickly developed into one of the team's top players. Through 25 games, the 22-year-old leads his club with nine goals and 16 points.
28. New Jersey Devils (8-11-2)
Previous rank: 23
The Devils and Pavel Zacha have long been ridiculed for the Czech pivot's draft position in a loaded 2015 class, but he's grown considerably this season. Zacha leads New Jersey in points and has proven to be a reliable option down the middle.
29. Ottawa Senators (9-17-1)
Previous rank: 31
Drake Batherson had just 46 games of NHL experience going into the season but has quickly proved to be an integral part of the Senators' young core. The 22-year-old has been red-hot, accruing nine goals and nine assists in 27 contests.
30. Detroit Red Wings (7-16-3)
Previous rank: 30
After a tough season with the Senators last year, Bobby Ryan seems to be getting back on track in Detroit. He leads the Red Wings with 13 points, with nine of them coming at five-on-five. He also leads the team with six primary assists.
31. Buffalo Sabres (6-14-3)
Previous rank: 29
Linus Ullmark was one of the few bright spots on the reeling Sabres before going down with an injury in February. The goalie ranked fifth in the league with a .879 high-danger save percentage at five-on-five and placed eighth with 5.15 goals saved above average.
(Analytics source: Natural Stat Trick)