What drives the modern defenseman, and what's next?
Photo illustration by Nick Roy / theScore / Getty Images
Ty Smith remembers his dad's sales pitch like it was yesterday.
It was 2007 or 2008 and his minor hockey team was short on defensemen in the middle of a tournament. None of Smith's teammates were eager to drop back and help out, so, as the coach's son, he became the default choice.
"It's fine, don't worry - you can still go end to end," Smith recalls his father telling him during a largely one-way conversation.
Smith, all of 7 years old, was soon blown away. In that first game of spot duty, he learned playing defenseman provided a quarterback's perspective.
"I loved it," the New Jersey Devils rookie told theScore in a recent interview. "I loved seeing the ice from back there, so from then on I was a defenseman."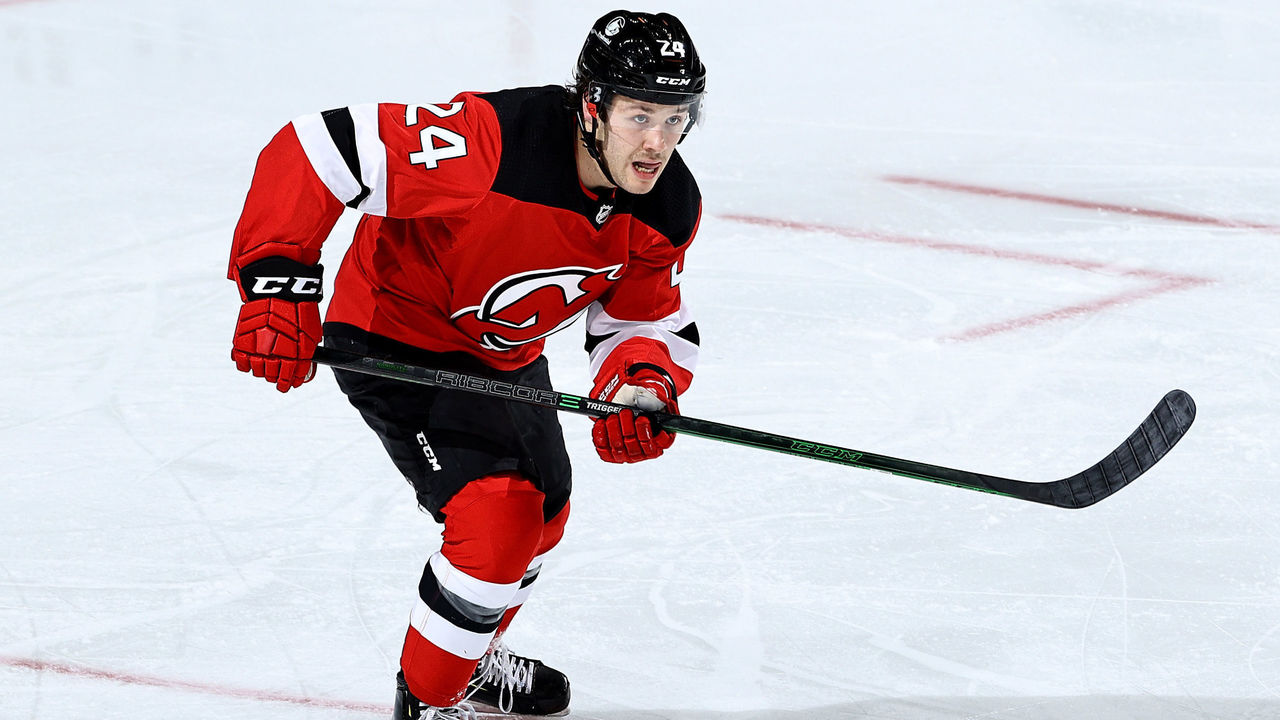 In 2021, it's infinitely easier to sell the position. Young hockey players can watch Smith and his peers do their thing and conclude that being deployed as a defenseman is by no means a downgrade over being a forward or goalie.
The modern defenseman has a ton of fun. He's in constant motion and often has the puck on his stick. The job description has changed so drastically over the past 10 years or so that it's evolved into a highly influential position in all three zones on the ice. Most game action now flows through defensemen.
Cale Makar, Quinn Hughes, Miro Heiskanen, and Rasmus Dahlin are arguably the four faces of the evolution. Guys like Shea Theodore, Charlie McAvoy, Zach Werenski, and Ivan Provorov are a bit older but nonetheless check off the boxes associated with this modern breed. And then there are dozens of lesser-known 25-and-under defensemen solidifying the movement.
There's no denying a new archetype of defenseman has been established and is thriving in today's game. But how did we arrive at this point? What exactly is the skill set and role of a modern defenseman? And what comes next?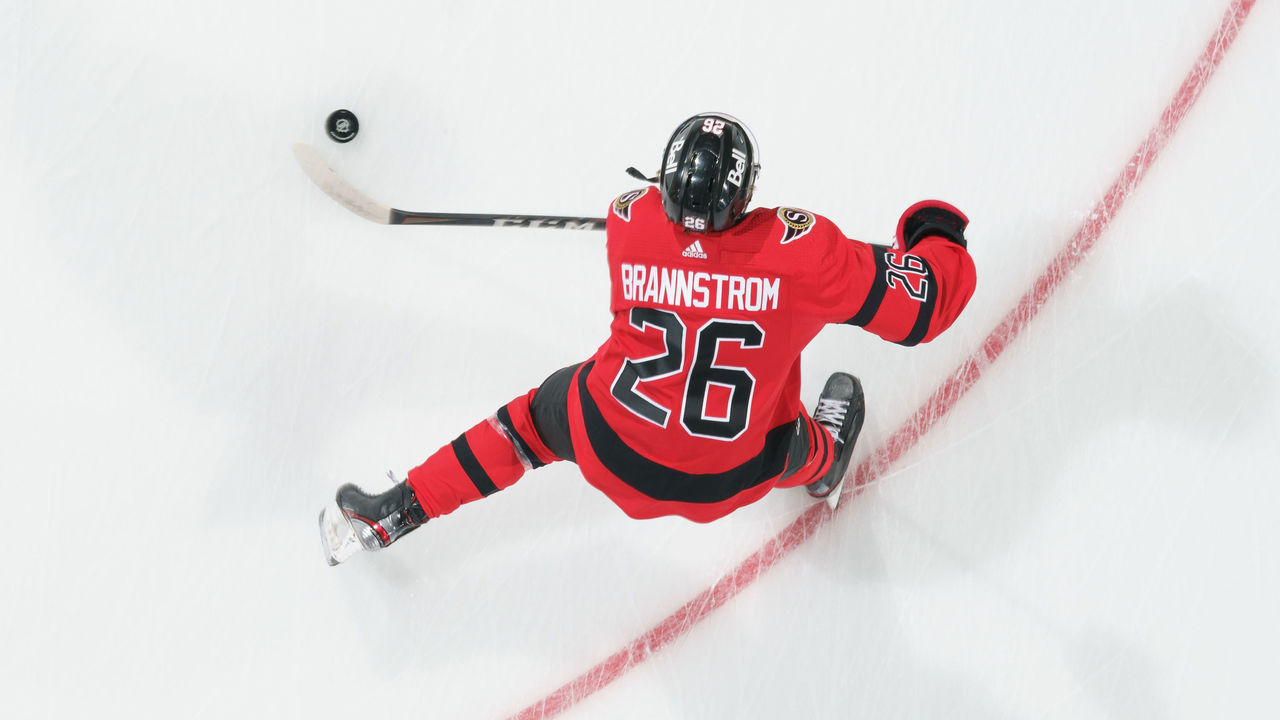 Sift through a stack of scouting reports from the early 2000s and you'd occasionally spot phrases like "moves the puck well" and "makes a good first pass." More often, you'd read "clears the front of the net well" and "sacrifices the body to block a shot" on other reports. Back then, possessing strong puck skills was a qualifier for a few kinds of defensemen - some but not all.
That delineation is now gone.
All defensemen must be mobile and proficient in handling the puck. This applies to 5-foot-9 Erik Brannstrom, 6-foot-6 Nic Hague, and every size and style in between.
"It's not a benefit anymore to make a good first pass. That is a requisite feature that D have to have," former Florida Panthers scout Rhys Jessop said.
Added an amateur scout currently working for an NHL team: "We've realized playing D in the NHL is a much more puck-intensive position now. So you're looking for the guys who are the best at moving pucks up the ice (and) on the tape. The days of drafting a 'stopper' high are over, I think."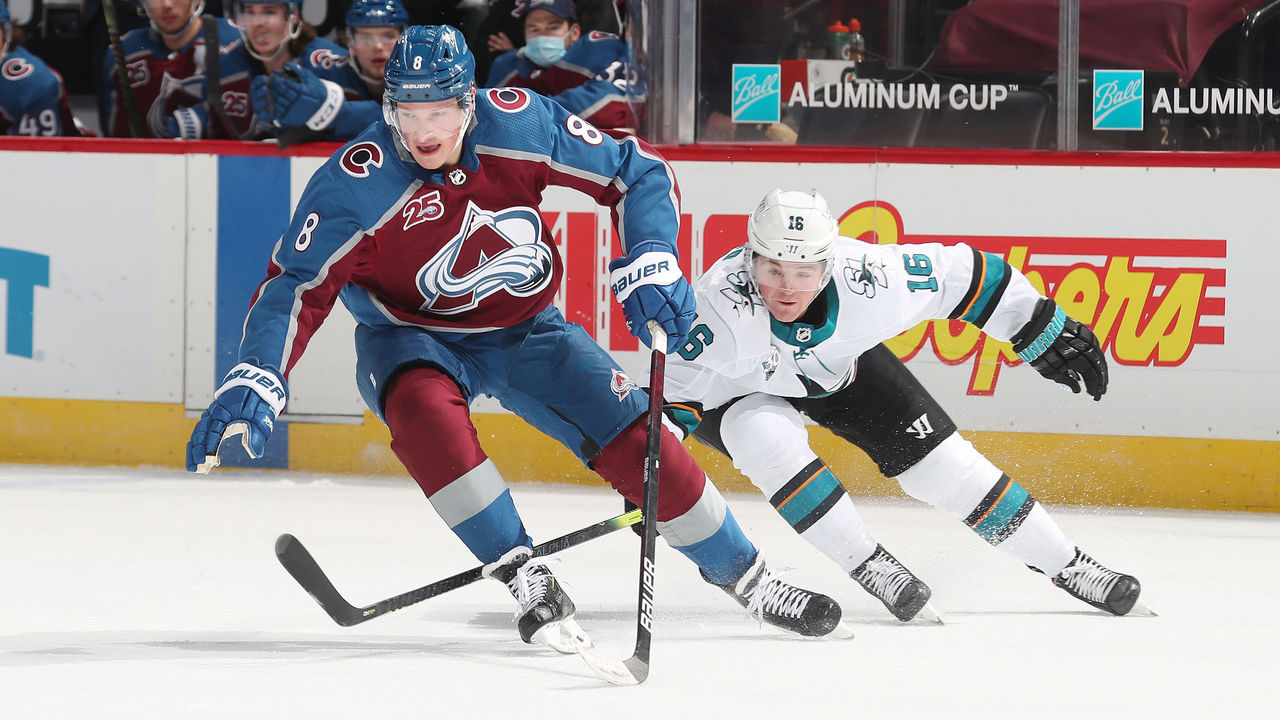 There have long been unicorn defensemen who were stellar offensive players, from Bobby Orr to Ray Bourque to Brian Leetch to Nicklas Lidstrom to Brent Burns, and so on. Now, entire groups of defensemen are capable of playing a fluid style and their coaches, for the most part, are on board.
The evolution of the position is a chicken or egg phenomenon. Which came first, modern defensemen or modern coaching? The correct answer might be that one thing wouldn't exist without the other. Slow, bumbling defensemen can't keep up with modern forwards. The rulebook promotes action that's more free-flowing and rooted in skill. The game has welcomed with open arms players who grew up admiring the all-situations wizardry of Roman Josi.
Instead of defensemen assuming a supporting role in the transition game by firing the puck off the glass or making a simple outlet pass, they have become a focal point. More of today's defensemen can skate the puck out themselves, facilitate an exit pathway for their partner, or bolt up the ice to join the rush.
"Even times where our wingers get it on the wall, if I'm in the middle I always want the puck," said Smith, the current points leader among NHL rookie defensemen. "Ten years ago, I don't think it was a very common play to go from the wall in your own zone to the net-front D. I think that's something that's come along these past few years here. It's something that gets the D involved."
"Involved" is the operative word. Previously, the offense-obsessed defenseman (such as prime Erik Karlsson) was usually the only kind of defenseman roaming around the entire ice surface. Being able to skate and handle the puck as well as or better than forwards has made today's blue-liner tremendously valuable.
"You talk about centermen being 200-foot players. It's almost like defensemen today are like 180-foot players because no longer is it a skill just to make a good first pass," Tampa Bay Lightning head coach Jon Cooper said. "You have to make a good first pass and then you have to be in that rush. And then when that play happens, do you have an ability to play offense?
"I talk about this as a philosophy: When you don't have the puck, five guys are playing D, and when you do have the puck, five guys are playing offense. It's not whether you're a forward or a defenseman."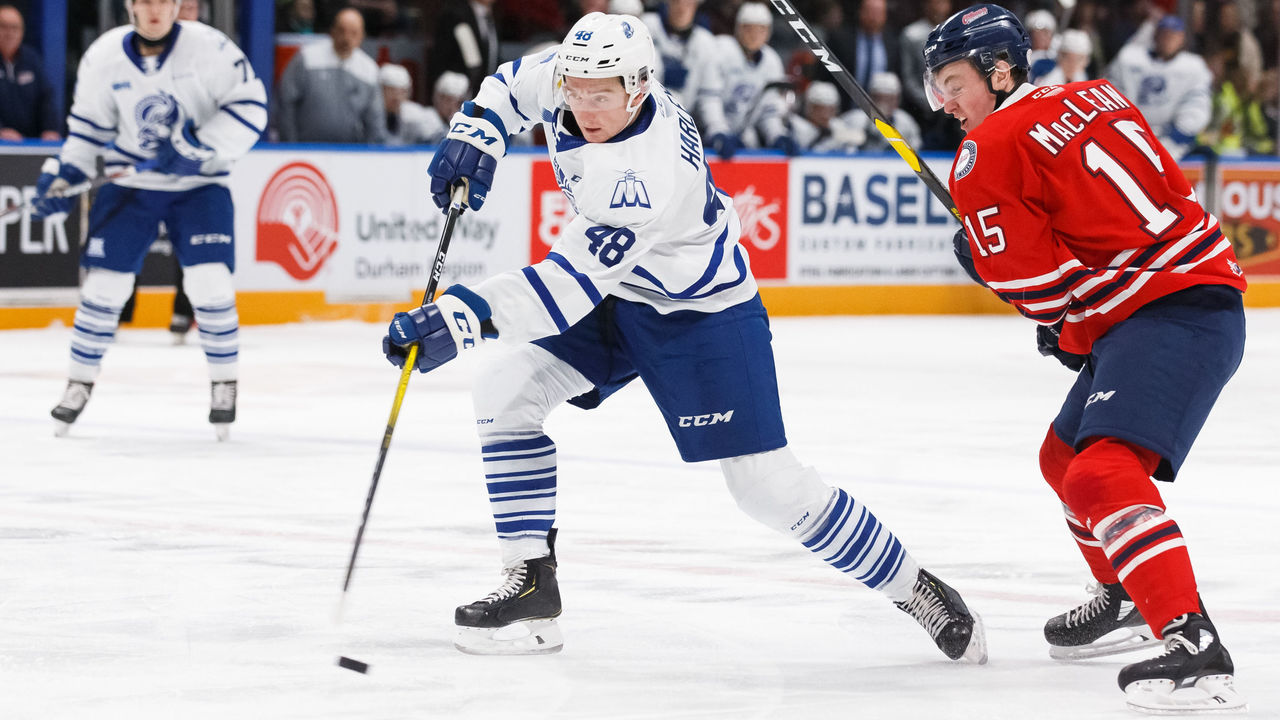 Brendan Taylor helped mold Hague of the Vegas Golden Knights and Dallas Stars top prospect Thomas Harley into pros during their stints with the Mississauga Steelheads. He says a primary reason why coaches are so accepting of defensemen joining the rush - and sometimes staying on the attack for an entire shift - is that they have the skating chops to zoom back into coverage if something goes awry. There is a built-in trust factor.
"When you skate that well, it allows you to take more calculated risks. You know you can catch that guy (on the backcheck)," Taylor, an assistant coach for the Steelheads, said of Harley in particular. "As long as it stays calculated, it's a huge positive. I think Thomas has evolved into thinking that way."
"Everything you've learned for your entire career goes into each of those decisions," Harley explained. "I guarantee each pinch that a defenseman makes, they've seen (something similar) about 50 or 100 times before, whether it's in practice or earlier games. So they know what's happening and are just calling on that to decide if they want to pinch, make a play, take a risk."
The same goes for puck management. Whether it's on a regroup in the neutral zone or amid a high cycle at the offensive blue line, the modern defenseman doesn't always feel obliged to act on the first set of circumstances presented to him. He's poised. He'll shimmy and shake, change speeds, dangle the puck, or deceive in some other way in an effort to create time and space.
This probing style can put defensemen in troubling situations - we've all seen the turnovers - but versatility in decision-making from these intelligent, mobile players tends to lead to positive results over the long haul.
"D-zone coverages have changed and that's all, I think, based on you having defensemen in the league now that can play as forwards and can be really, really effective," said Paul Maurice, the longtime Winnipeg Jets bench boss who first coached in the NHL back in 1995. "So skilled, so fast, their lateral movement so good. It's absolutely changed the game from breakouts to neutral-zone counters to the play in the offensive zone across the line."
New York Islanders head coach Barry Trotz recently noted at a coaches conference that he believes the modern D-man "can be a great skater" and "can have really good puck skills, but the ability to problem-solve is, to me, key."
Jessop, who puts an emphasis on problem-solving when scouting, describes it this way: "How do you take a puck in a high-pressure, swarming environment and work it to a lower-pressure area to maintain possession for your team and enable your team to keep control and move forward?"
Hughes is an elite problem-solver. And while the 21-year-old's sophomore season has been far from perfect on the defensive side of the puck, former stay-at-home defenseman Ken Daneyko points out that Hughes' approach to defending is in stark contrast to the techniques used by offensively inclined blue-liners of his era. Hughes is not overly physical, but he ends up in the right place at the right time by using his mind and legs to eliminate gaps.
"He's not a liability defensively because he's smart. It's about positioning and using your stick and then going the other way quickly," said Daneyko, a TV analyst for MSG Networks after nearly 1,300 games for the Devils. "He's already as good as anybody in that transition game, as well as Cale Makar."
Body checking remains a part of the game and is a tool these modern defensemen still use. Yet angling an opponent off the puck with little to no physical contact has proven the better alternative in many scenarios. Again, this is linked to rules changes and coaching. In general, hockey is less physically aggressive in 2021, and its players have adapted.
Case in point: In 2002-03, Daneyko's last season, 29 defensemen made their NHL debuts and the average height and weight among those players was 6-foot-2, 214 pounds. In 2019-20, 32 D-men debuted. Their average height and weight was 6-foot-1, 191 pounds - an inch shorter and 23 pounds lighter.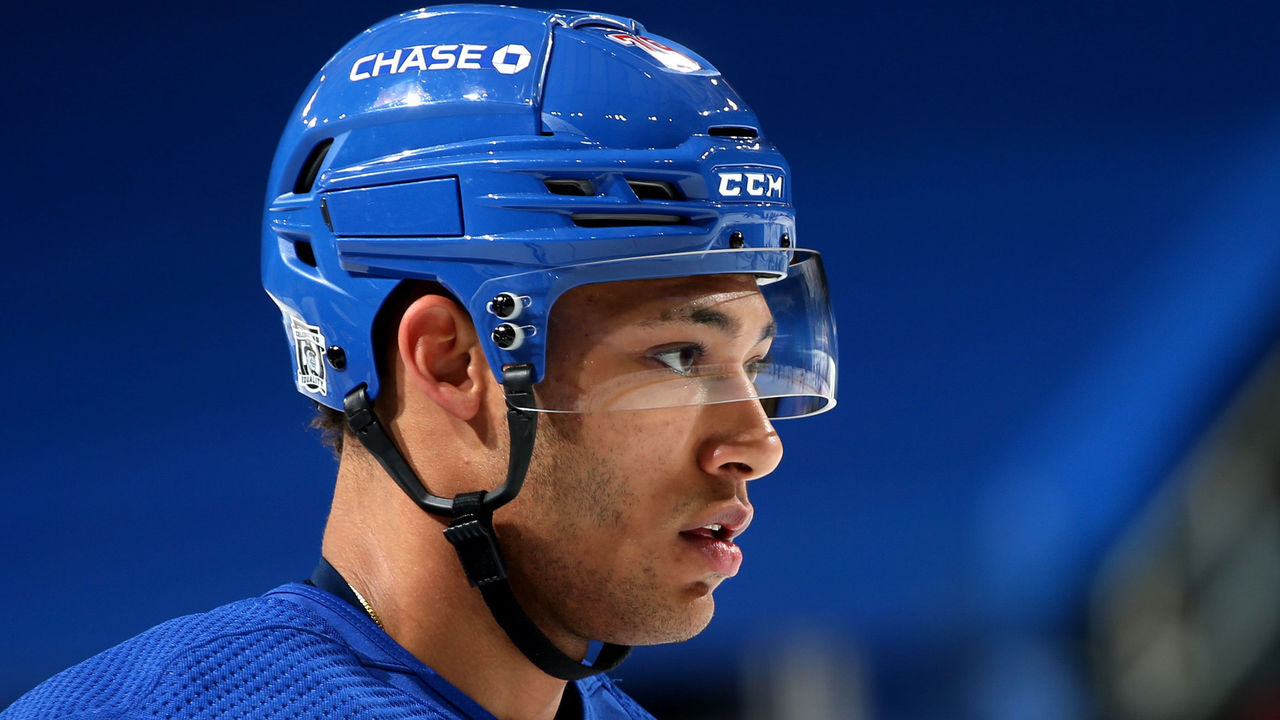 In another era, 6-foot-5 K'Andre Miller might have been steered toward a hard-nosed style focused on booming hits and simple plays with the puck. But, through 13 games with the New York Rangers, the smooth-skating Miller has asserted himself as a responsible defender and a dynamic attacker.
At 5-foot-11, 175 pounds, Smith's closer to the other end of the spectrum. He doesn't view his size as a disadvantage on puck retrievals and the like.
"I'm kind of like a Smart car," Smith, 20, said. "I can get around and in and out of traffic a lot easier, off the line a little quicker. This is opposed to being a semi truck, where it's tougher to get around but you're a lot stronger and bigger. That's always been my reference because I value being a smaller guy."
In junior, Smith studied tape of 5-foot-9 defenseman Jared Spurgeon (in part because he lived at Spurgeon's old billet home) and is trying to apply a few of the Minnesota Wild captain's defensive habits to his own game.
"He positions himself exceptionally well in the D zone," Smith said of the now 31-year-old Spurgeon, who was ahead of his time. "Even with gaps, he uses his feet, his stick, and his body positioning to take away from the team's offense. It's the way he thinks the game, too, the way he reads plays and meets the puck before the guy even gets it or as the guy is getting it, which kills plays earlier. Doing things like that are probably more important to me than being big and physical because there's a bunch of big, strong forwards in this league (who) I can't really take the puck from by being physical."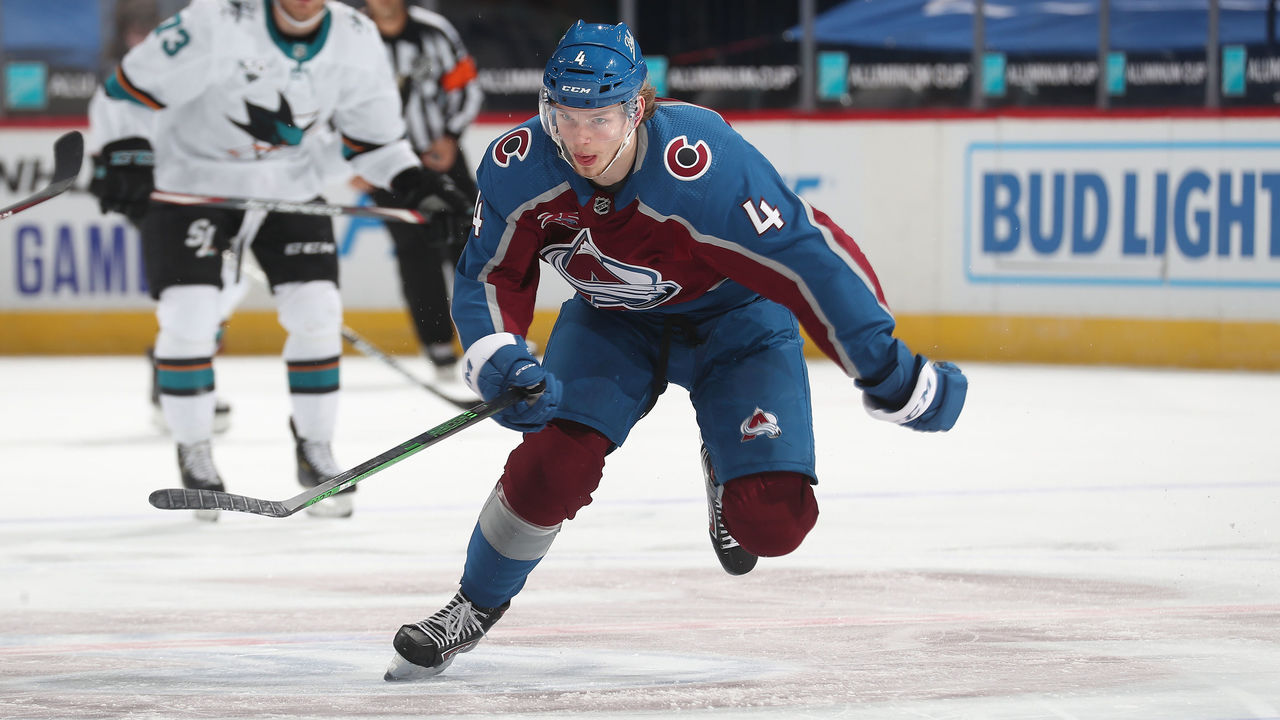 With the Colorado Avalanche, the NHL is witnessing a defense corps comprised almost exclusively of new-age defensemen who can contribute in all three zones. When at full health, the club's seven best defensemen are Makar, Devon Toews, Samuel Girard, Bowen Byram, Ryan Graves, Erik Johnson, and Conor Timmins. Johnson is the only one who's older than 26 and whose style is a little outdated. That makes six NHL-caliber modern blue-liners skating for one of the league's best teams.
Some of them - Byram, specifically - could easily play forward. Byram's skill set is basically interchangeable with that of today's prototypical two-way winger. Perhaps at some point, we'll see the Avs adopt the 2F-3D configuration recently promoted by Jack Han of The Hockey Tactics Newsletter. It's a long shot, but the ascendance of the modern D-man certainly makes it possible.
"We're going to start seeing less emphasis on positional responsibilities and more emphasis on what I'd call rotational responsibilities," Jessop said of the next step.
"When your defensemen are less equipped to be specialists, such as just defending in the defensive zone, and more equipped to be about a bunch of things - like operate in traffic and make creative passes, handle the puck, shoot, attack in the offensive zone - that'll enable more options with regards to joining rushes and attacking and jumping up into cycles. Of course, that necessitates coverage for them (from the wingers)."
Daneyko, for one, remains a proponent of mixing old-school rearguards (think Ian Cole) with those from this new wave. "You need balance," he said. "I love Quinn Hughes. He's one of my favorite guys. But you can't win with six Quinn Hugheses on your back end. You look at the championship teams and (it's obvious) you still need balance."
Regardless, it'll be fascinating to watch the position over the next decade.
"We're nearing an interesting nexus point - or transition point, I should say - where defensemen are being able to fill more roles," Jessop said. "In order to take that next step to bring out that value, in terms of a player development standpoint, we're going to have to see more wingers and more defensemen be able to be interchangeable and rotate in and out of each other's positions."
John Matisz is theScore's national hockey writer. You can follow John on Twitter (@MatiszJohn) and contact him via email (john.matisz@thescore.com).
Comments
✕
What drives the modern defenseman, and what's next?
  Got something to say? Leave a comment below!