Is there room in hockey for a 2F-3D configuration?
Dave Sandford / NHL / Getty Images
As we await word on the fate of the 2020-21 NHL season, theScore is revisiting innovative ideas from different corners of the hockey world. Consider this four-part series food for thought during a most unusual offseason. (Part 1 is about replacing the draft lottery. Part 2 is about teams picking their own playoff opponents. Part 3 is about implementing an Exception Player Rule.)
Roughly a dozen years before he earned a role with an NHL team, you could find Jack Han punching orders into a cash register a few steps from one of professional hockey's most iconic arenas.
Han, now 31 years old but a high-schooler back then, helped with his parents' mobile fast-food stand near the Bell Centre on Montreal Canadiens game nights. Operated by Han and two cooks, the stand served burgers, paninis, and fries to passersby waiting for puck-drop. Following the rush, Han would hustle home to catch the game on TV.
"Working together in a commercial kitchen is really close to playing hockey," Han said in a recent interview.
In both environments, individuals simply can't fulfill their duties in isolation, he added. Everyone must be positionally flexible.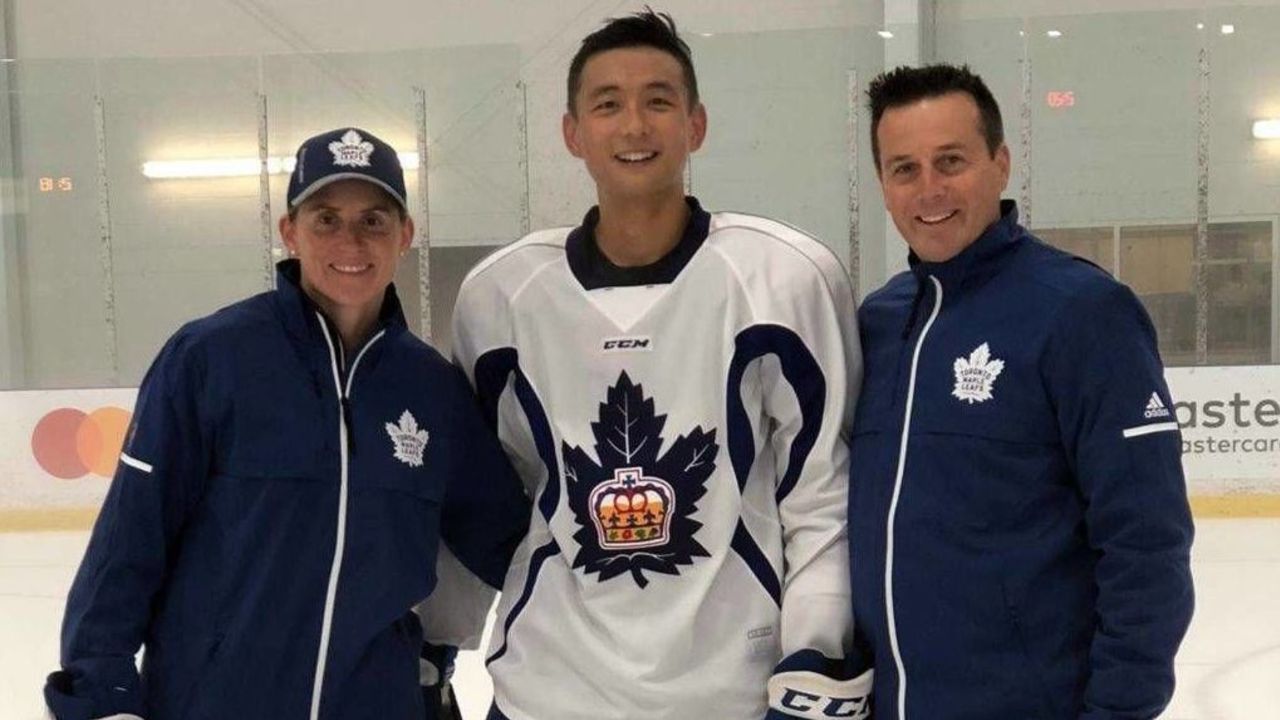 Han - who worked in the Toronto Maple Leafs organization as an NHL video and statistical analyst for the 2017-18 and 2018-19 seasons and an AHL assistant coach in 2019-20 - often uses food to explain and describe his takes on modern hockey. The approach has come in handy of late, with his Hockey Tactics Newsletter gaining notoriety following a four-part series that detailed an eyebrow-raising deployment strategy.
The unconventional idea: Rather than the traditional three forwards and two defensemen on-ice configuration, coaches should consider deploying two forwards and three defensemen - 2F-3D for short - during five-on-five play.
Icing one fewer forward seems counterintuitive, especially since most power-play units across the NHL feature four forwards and one defenseman. In theory, though, 2F-3D would provide tighter coverage in the defensive zone, and a distinct "three backs" look in transition through the neutral zone and on the attack in the offensive end. It would also give coaches the freedom to divide ice time more appropriately among their top players, regardless of position.
However, not every NHL squad boasts the right mix of skaters to embrace the switch (i.e. teams with fewer than seven NHL-caliber defensemen), and those with the right mix probably wouldn't make the change on a permanent basis. It's not a one-size-fits-all idea aimed to overhaul the hockey playbook.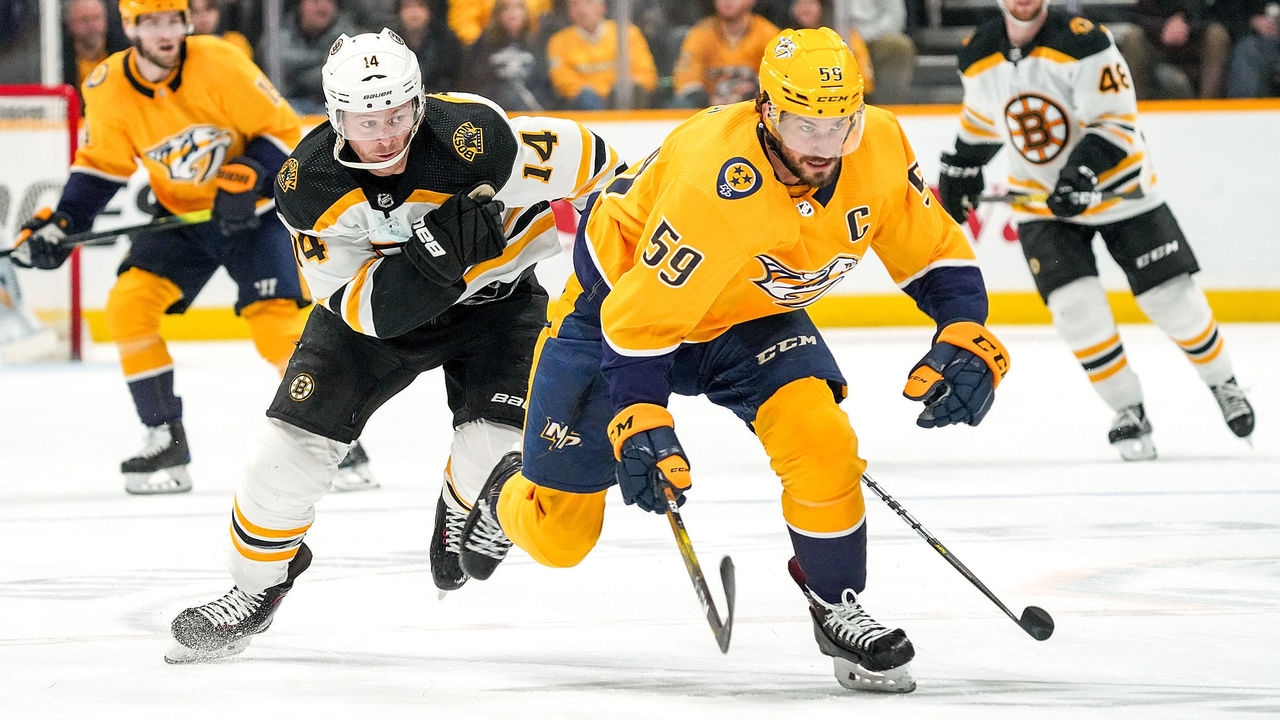 Han is instead suggesting that, for coaches with access to a certain player pool, there may be an alternative formation hiding in plain sight. In fact, the 2F-3D concept is borrowed from the "inverted pyramid" deployment strategy in soccer. Basketball, too, has been reinventing its positional concepts for many years.
Naturally, Han goes back to food to explain the nuances.
"All of this is in the spirit of respecting the ingredients that you have, right?" Han said. "If you have a lot of good forwards and not many good Ds, I don't see the point in (2F-3D). But, if it's the opposite, why not? If you're making burgers and you're out of buns, use a lettuce bun. Make the most of it."
He notes, in terms of X's and O's, adopting the 2F-3D formation wouldn't be a great departure from the norm.
"If you watch hockey now without any preconceived notions of who plays what position, you would think that there's actually three D on the ice at various times in the game," he said.
In one of his posts on the topic, Han breaks down a sequence from the bubbled postseason, in which Tampa Bay Lightning defenseman Ryan McDonagh scored from the top of the circle. On the play, forward Nikita Kucherov assumed the role of the "third defenseman" by lingering high in the offensive zone. He's the so-called "F3" just inside the blue line.
"It is effectively a 2F-3D play, with wingback Mikhail Sergachev pinching down on the right half-wall to win a puck to fullback Nikita Kucherov, who dishes to McDonagh on the opposite wing," Han wrote.
For the majority of NHL teams, including the stacked Lightning, 2F-3D wouldn't make much sense for the top of the lineup. However, bottom-six minutes could be doled out differently if the right personnel - mobile, intelligent, and responsible defensemen - is readily available.
Han's old employers, the Maple Leafs, are an interesting case study - in his words, they're "the perfect testbed." Half of Toronto's payroll is committed to four forwards: Auston Matthews, John Tavares, Mitch Marner, and William Nylander. Those stars should continue to play upward of 20 minutes a night, and the same goes for the likes of Morgan Rielly, Jake Muzzin, and TJ Brodie on the blue line.
But what about those at the other end of the spectrum? How much ice time is there for Rasmus Sandin, Timothy Liljegren, and Mac Hollowell, three young defensemen on the outside looking in for a roster spot on the 2020-21 Maple Leafs? The answer is very little, or none, based on the depth chart.
"For me, the biggest downside that I see in this (2F-3D concept) is simply that having one fewer forward makes you less potent offensively," Han said. "Perhaps it's then a formation you start rolling out within your bottom six."
Han argues, therefore, the team should dress 11 forwards and seven defensemen - or even 10 and eight - and slot in the Sandin-Liljegren-Hollowell trio as the third "pair." Maple Leafs coach Sheldon Keefe could deploy the trio alongside two veteran forwards - maybe Joe Thornton and Jimmy Vesey - in sheltered situations and, for 10 or so minutes per game, the club would be more skilled, more dynamic, and better defensively while utilizing inexpensive pieces.
"That's a really good use-case for me, especially if the top of your forward group is very strong and you don't have a strong bottom six and also have a lot of Ds," Han said. "The perfect fourth-line game is finishing with zero shots for and zero shots against. Because if you tie every one of your fourth-line shifts, then generally speaking you're in good shape for the rest of the game."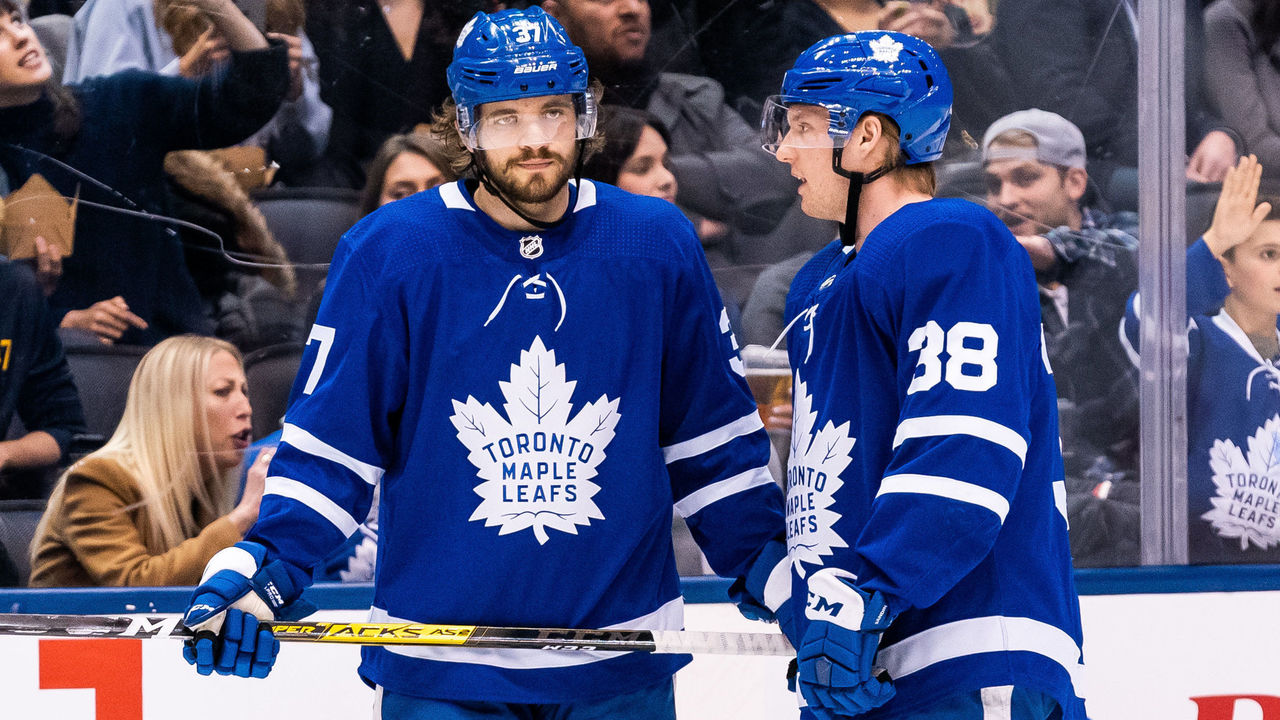 For the record, Keefe isn't buying what Han's selling - at least publicly. Han, a former member of Keefe's staff, told Dave Feschuk of the Toronto Star in early November that the likelihood of the Maple Leafs trying out the 2F-3D configuration in 2020-21 is "pretty high." Two weeks later, when asked if it's something he's considering, Keefe said "no." (Though he did go on to share a real-world example of the 2F-3D working at a lower level of hockey.)
"I like to think of myself as someone who will really never say never to anything," Keefe said. "In fact, in my time in (OHL) Sault Ste. Marie, we worked with (2F-3D) at different times when the situation called for it, such as a big defensive-zone faceoff with the goalie out. We felt we had three really strong defenders and put out three defenders and two forwards and had them play more like a penalty-kill situation with three good defenders on the back."
"I remember one time we had a bad injury situation when we were really short on defensemen and we went with four forwards and one defenseman throughout the game and managed that," he added. "So, I've had some experience with that. I think there's enough examples at various levels where I think that has been done, but it's not something I've given a second of thought to for this season's team."
Since going public with the 2F-3D idea, Han has heard from coaches who've used the formation in the past and found varying degrees of success. He said most of them adopted it due to unforeseen circumstances, such as not having enough healthy forwards and plenty of strong defensemen for a single game or adjusting the lineup before facing an overwhelming offensive team.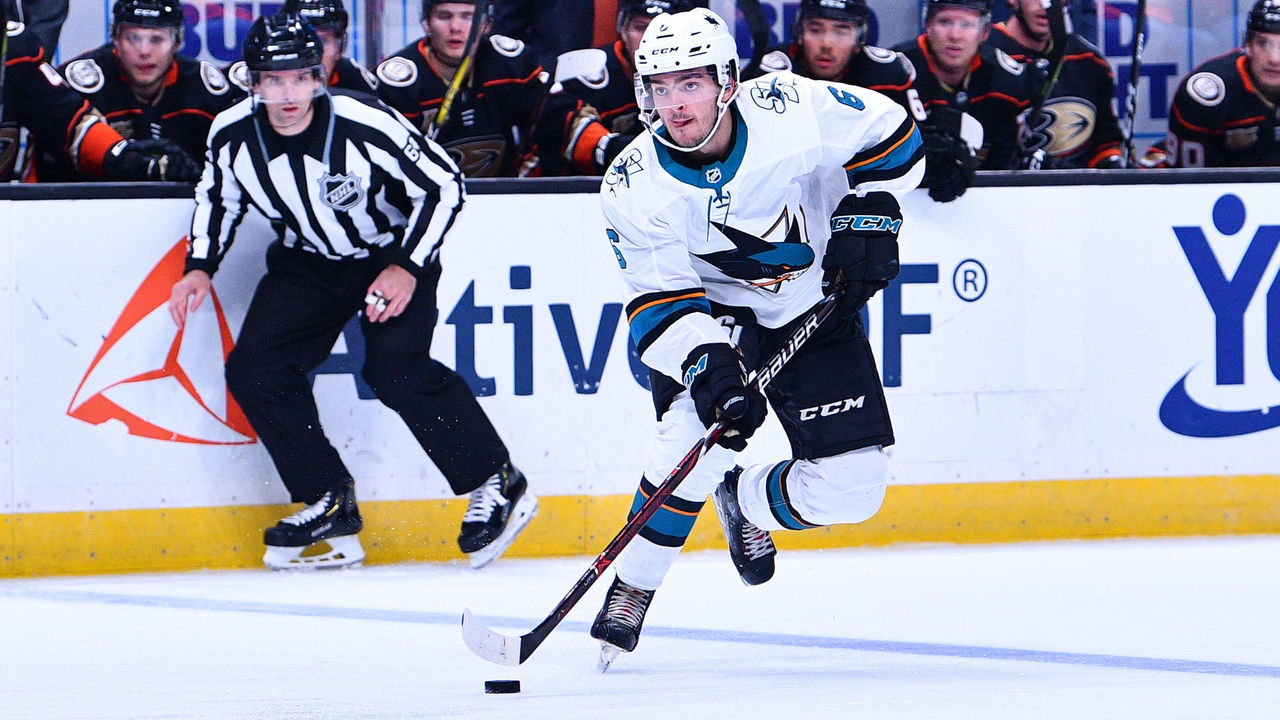 At its core, the 2F-3D concept is a commentary on the utility of the modern defenseman. Hockey has been accustomed to the faster, high-skill skaters lining up at forward and the heavier skaters who don't move around particularly well taking a spot on the blue line.
"But the game is moving away from that," Han said. "Now you have more and more defensemen who can play the puck and get involved on both sides of the puck."
Defensemen are generally paid less than forwards, too, which is important in an NHL currently experiencing flat revenues.
Roman Josi is the prototypical modern blue-liner. The Nashville Predators captain is an exceptional skater who's responsible defensively and elite in transition. He's a forward-defenseman hybrid who impacts the game in all three zones every single shift. And though there is only one Josi, Han said there are "maybe two-dozen" defensemen finding it difficult to make an NHL roster right now who have a few Josi-like traits and could be deployed in a 2F-3D setup.
Hollowell in Toronto, Calen Addison with the Minnesota Wild, and Ryan Merkley with the San Jose Sharks are three players he mentioned.
"When you change the parameters of the game a little bit, maybe you give these guys an in," Han said. "All of (a) sudden, maybe you have a guy playing on an entry-level (deal) who is an elite offensive contributor from that position that you just (plug in). All you've done is make the job description more favorable to his skill set."
Han didn't pass on a chance to compare hockey to food - and vice versa - to drive home his point.
"It's like anchovies," he said of the 2F-3D configuration. "You hate the idea of it. Then you realize a caesar salad doesn't taste as good without it. Try it in a tomato pasta sauce or on a pizza (and) it just works."
John Matisz is theScore's national hockey writer.