Below the NHL, players are scrambling: 'I just want to play a hockey game'
Icon Sportswire / Getty Images
Technically, Chris Gerrie is a professional hockey player, having appeared in two ECHL games for the Wichita Thunder over the past 11 months. However, with his roster spot gone and the province of Alberta in lockdown mode, the only ice available to him right now is at outdoor facilities open to the general public.
"I've tried to use all the resources I can," Gerrie said.
At the mercy of weather conditions, ice quality, and crowd size at the two rinks closest to his apartment in Calgary, he's learned it's best to train under the lights after the neighborhood kids have retired for the night. Alone, bundled up, and wearing only half of his equipment, he'll skate laps and fire pucks at a vacant net: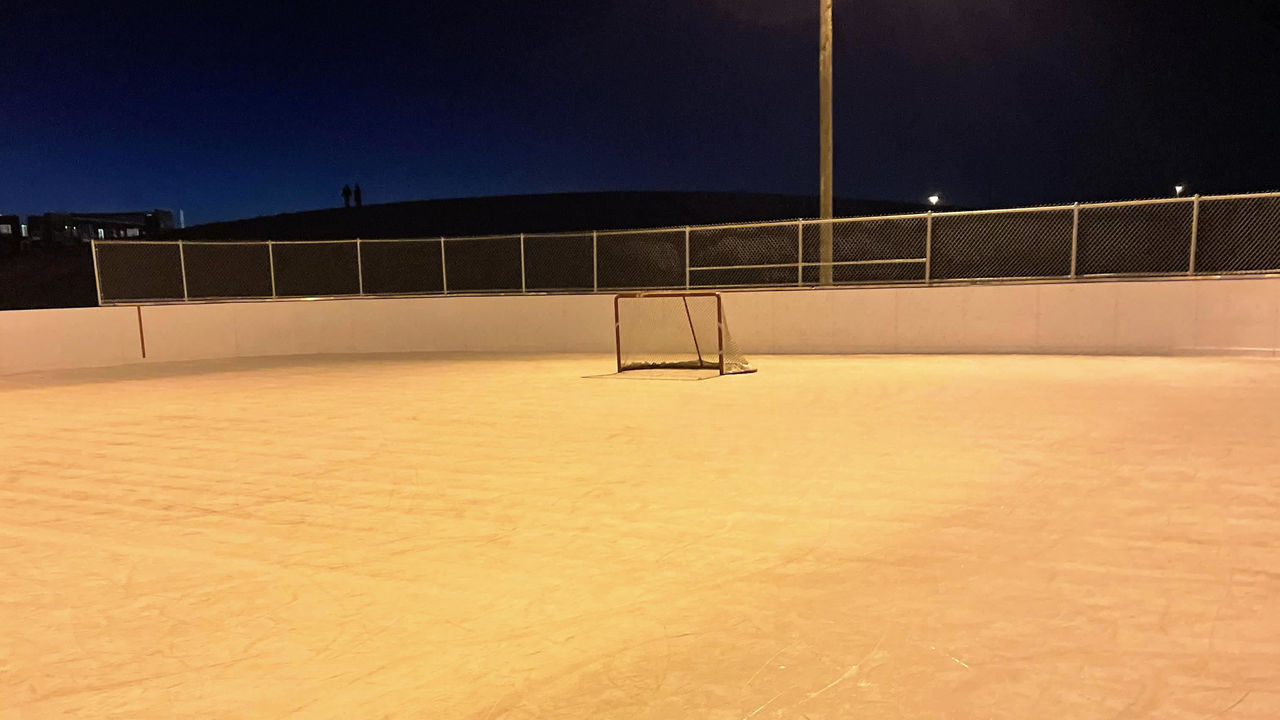 Gerrie, a 24-year-old forward from Mount Royal University in Calgary, made his pro debut last March, just before the ECHL pulled the plug on its 2019-20 season. Throughout the summer and fall, he relied mostly on the Canada Emergency Response Benefit for income as he trained on and off the ice.
"You just kind of have to come to terms with it, I guess. It's so out of your control, right?" he said. "I definitely have my moments where I feel really sorry for myself, but you've just got to remember everyone's in this pandemic and people are in way worse situations."
The Thunder welcomed Gerrie back for training camp in December. He was sent packing shortly thereafter, though, because the club had received four AHL players on loan from the Toronto Marlies. He made $160 for two days of work.
"I'm starting to get experienced in all of this craziness," Gerrie said, with a nod to his place in pro hockey's pecking order. "It seems like there's new obstacles every week. But I've definitely gotten more mentally strong."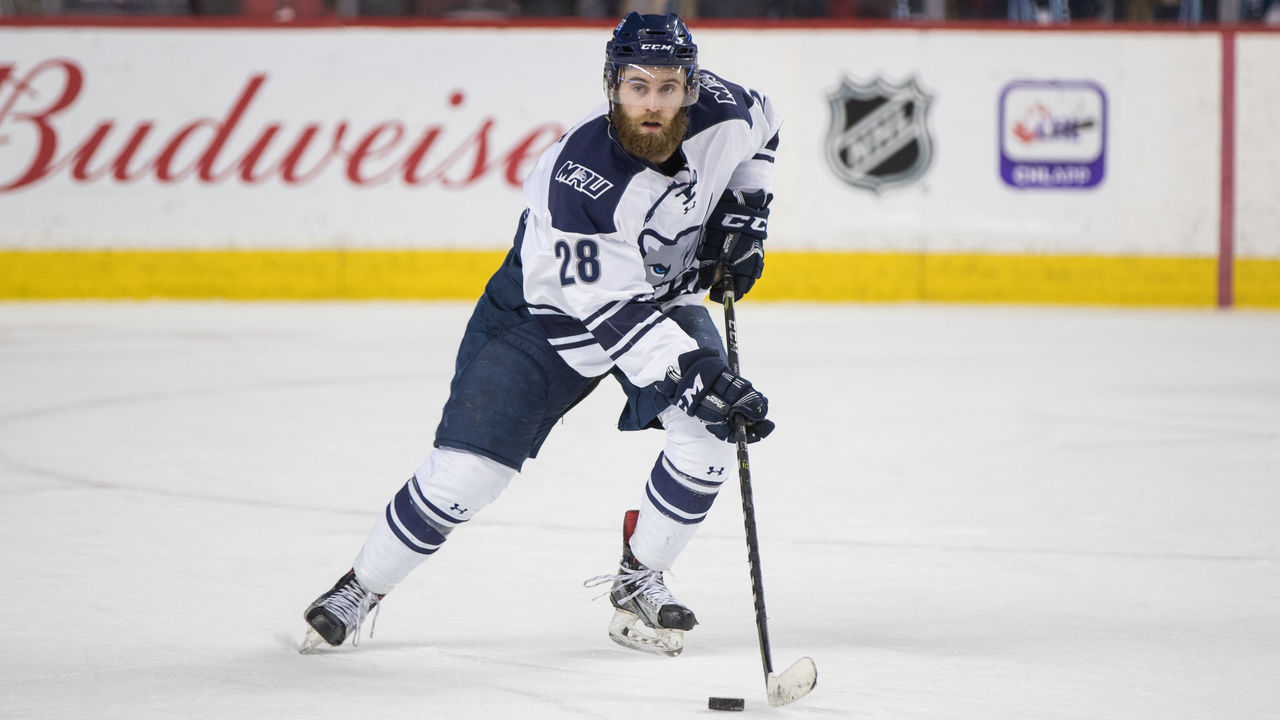 Groups of hockey players scattered across North America have either fallen through the cracks or had to reroute their 2020-21 plans.
Amid a flurry of NHL postponements, the AHL on Friday will open its regular season four months later than usual. Three U.S. franchises opted out of a campaign in which league-wide ticket revenue will be negligible and teams are playing between 24 and 44 games. Meanwhile, the AHL's all-Canadian division is in limbo while some clubs await approval from government officials.
The ECHL is arguably worse off, with only 14 of 26 teams competing in its 50-game regular season. Across both leagues, that's 15 teams and more than 300 roster spots temporarily slashed at the two levels directly below the NHL.
"There's only so many jobs. We feel for those guys. Believe me, we feel for them," Professional Hockey Players' Association executive director Larry Landon said in an interview. "They're members, they're part of the family."
The PHPA is the minor-league equivalent of the NHLPA. Last week, it wrapped up negotiations with the AHL on a return-to-play agreement, which includes a guarantee that players on one-way contracts will be paid 40% of their salaries in 2020-21. The minors rely heavily on game-day revenue, and without full buildings - or a plan to hold a Calder Cup playoff tournament - there's simply not enough money in the system to justify a better deal for the players.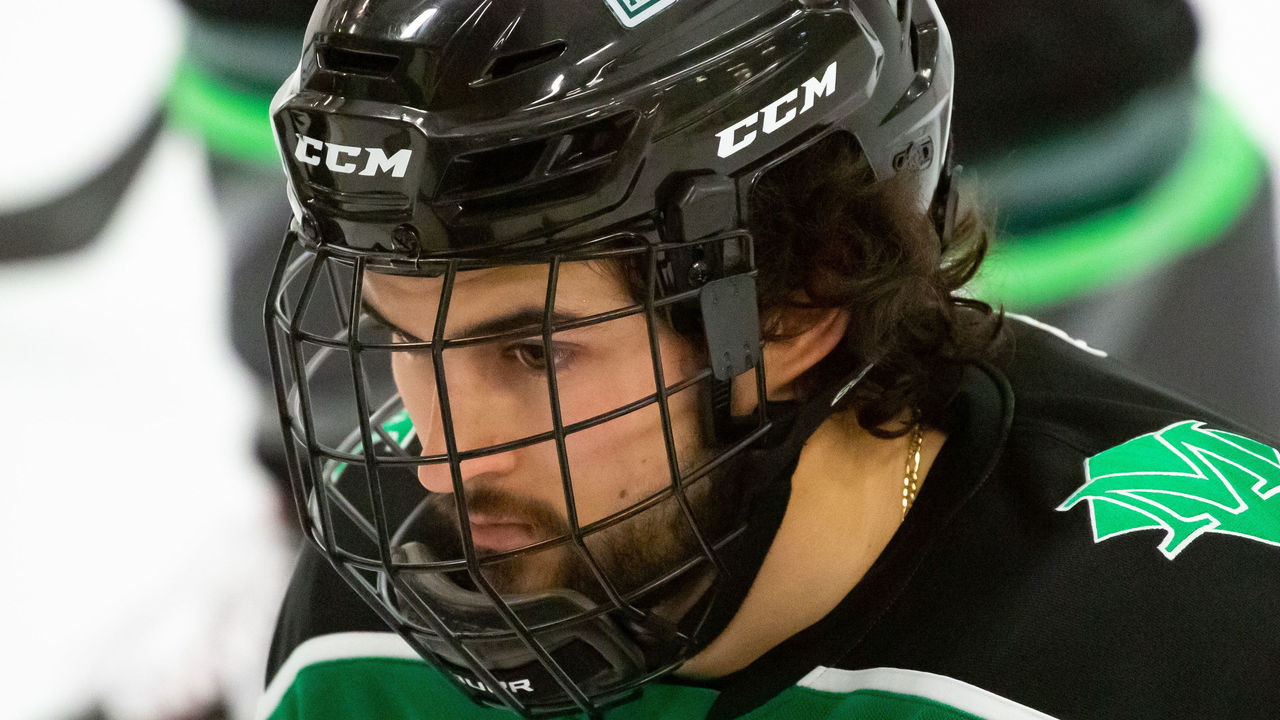 Nick DeVito has business and accounting degrees from SUNY Morrisville, so he understands the math. The out-of-work ECHLer isn't pointing the finger at minor-league owners as he spends his days training off the ice and making a few bucks on the side shooting on goalies and teaching kids how to skate.
DeVito signed with the ECHL's Adirondack Thunder this past November. The team opted out within days. "That was a blow," he said. "You get the highs of being like, 'All right, I'm set!' and then all of a sudden you're at rock bottom."
On Nov. 17, he vented on Twitter, saying, "I just want to play a hockey game."
"Literally. That's all I want to do," DeVito said about the tweet three months later. "I just want to play a hockey game. That still resonates. And that tweet meant everything."
DeVito, 25, is open to any opportunity at this point, including trying his luck overseas if there's a last-minute fit somewhere. The layoff has given him plenty of time to research the financial job market and, in general, contemplate his life path, though it's been impossible to shake the feeling that he was on the cusp of finding his groove at a new level of hockey.
Last March, DeVito, a smart, quick forward, registered an assist for the Worcester Railers in his first ECHL game. He's watched the replay "probably, I don't know, 150 times? Just to feel the happiness of getting a pro point and being a pro hockey player. It's tough to sit by and not play."
Participation in the PHPA's Career Enhancement Program has skyrocketed during the pandemic. Everyone from well-paid AHL veterans to cash-strapped ECHL newcomers is reaching out for career counseling, resume preparation, and connections to the real estate, firefighting, and construction industries.
"It's rough out there. Guys are definitely scrambling," said Steve Carney, the program's coordinator. "Some guys are panicking because they haven't really planned for anything else. There's nothing else they've ever known."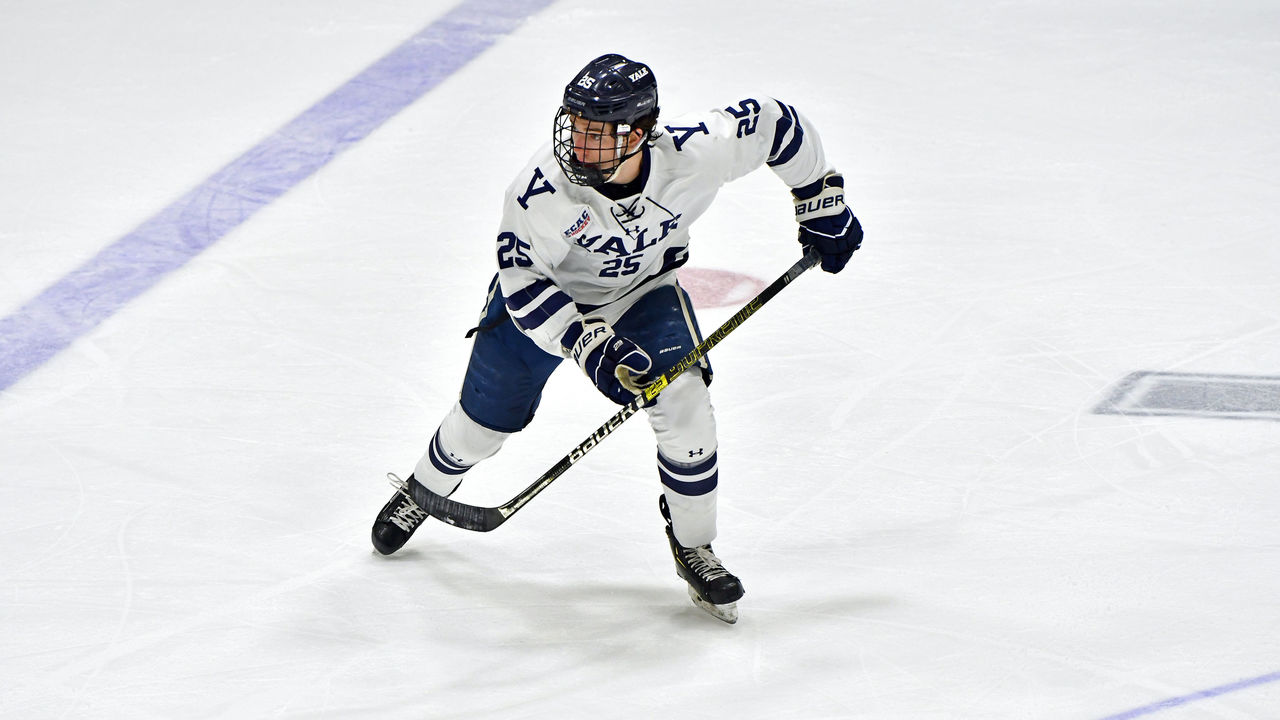 The American college and Canadian major-junior ranks are in states of flux, too. For instance, Big Ten teams have played between 16 and 18 games while all six Ivy League schools canceled their seasons months ago.
Phil Kemp, a 2017 seventh-round draft pick of the Edmonton Oilers, was supposed to captain Yale this season before turning pro in 2021-22. The big defenseman now finds himself competing for Vasby IK in the Allsvenskan, Sweden's second-best pro league. He has five points in 18 games so far.
Kemp left Yale three credits shy of a history degree, so between workouts, practices, and games, he's been firing up Zoom to attend classes. In his mind, there's no reason why he can't continue his education virtually. "I could be in Antarctica and they wouldn't even know," he said with a laugh.
In general, Kemp can't really complain about how the last few months have unfolded since the Oilers were able to find him a comfortable place to develop. Still, the lack of closure on his college career, which ended abruptly last March, is "an absolute heartbreaker and it won't stop stinging for a while."
"'Chaos creates opportunity' is kind of the way I'm looking at it," he added. "Chaos opens up new pathways because it's unplanned. So I'm just trying to take advantage of those opportunities (because it) can be huge (for me)."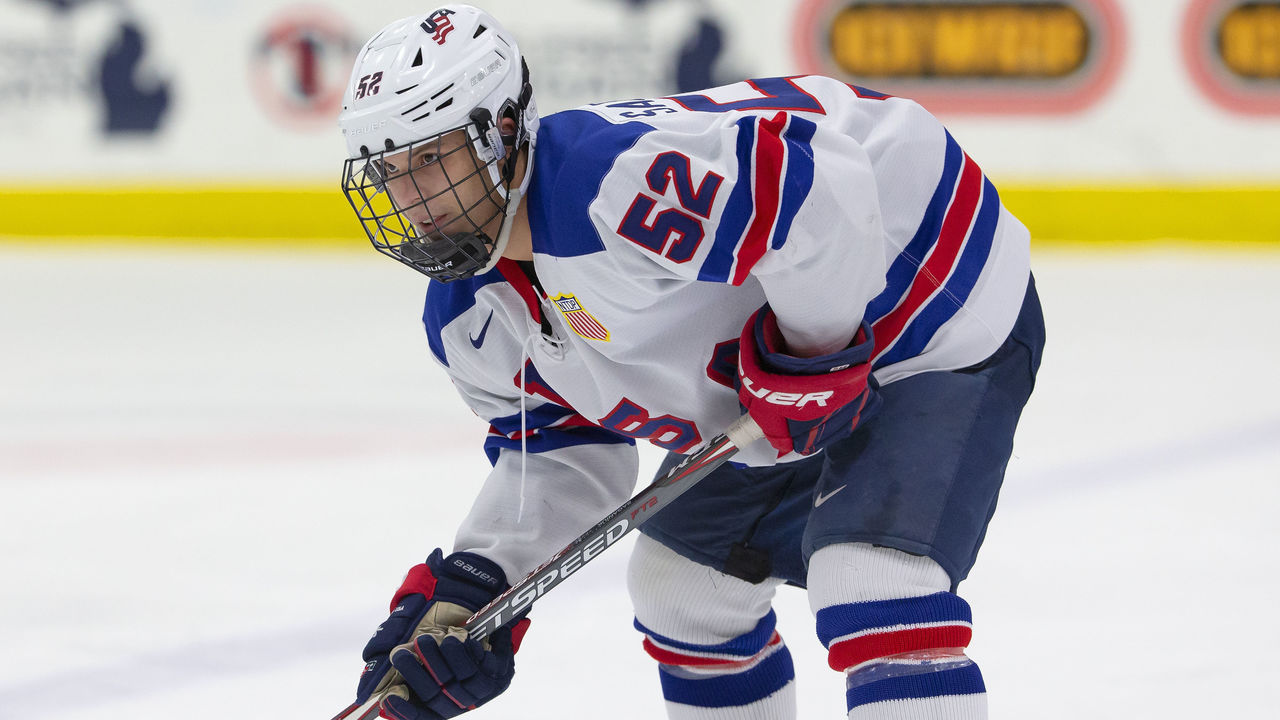 In Canada, the QMJHL season has been off and on due to numerous COVID-19 outbreaks, the WHL committed to a 24-game regular season but doesn't have a firm start date, and the OHL has yet to release a concrete plan.
These delays have affected every type of player in junior hockey - from the kids graduating minor hockey to more experienced athletes looking to get on the radar of pro scouts to the top prospects eligible for the 2021 NHL Draft.
Logan Mailloux of the London Knights falls into that last bucket. The 17-year-old defenseman's agency sent him to Sweden in November, and he's managed to get decent exposure to NHL scouts in the country's third-tier pro league. He's way up in Skelleftea, almost 500 miles north of Stockholm.
"It's a good learning experience," Mailloux said of the "unorthodox" scenario of battling with and against men as old as 30.
"It's a different path than a lot of other people have taken. Even though it might just be a taste of coming over, it could be the only time in my life that I get to play in Europe or in Sweden. I'm definitely trying to take it all in."
Mailloux tested positive for the coronavirus earlier in the season but says he's fully recovered after facing minor symptoms. "I've had colds that have felt worse than that," he said. "But obviously everybody takes it differently."
Erie Otters forward Colby Saganiuk is also eligible for the 2021 draft. He left the United States National Team Development Program and decommited from Penn State last spring in order to join the Otters. Unfortunately, he's still waiting for that debut shift in the OHL, and it might not come until 2021-22.
"It's just been really weird," Saganiuk said. "But I'm doing what I can."
Saganiuk, who turned 18 on Friday, considered some kind of European adventure, but the travel and living expenses coupled with the uncertainty of COVID-19 kept him in Pennsylvania. In the meantime, the 5-foot-8 forward has added enough muscle to tip the scales at 160 pounds, and he hits the ice three times a week, including once for scrimmages. He and other Pittsburgh-area juniors and pros are forced to gear up in the lobby, spaced 6 feet apart.
One silver lining for Saganiuk has been spending time with his grandpa Rocky Saganiuk, a former NHLer. The duo rents ice once a week to refine Colby's shot.
"What have I taken away?" he said. "You have to live in the moment."
Count Gerrie among the pros who are trying to tap into a similar mantra: "I have the mindset of, 'I'm going to play until they take away my skates.'"
John Matisz is theScore's national hockey writer. You can follow John on Twitter (@MatiszJohn) and contact him via email (john.matisz@thescore.com).
Comments
✕
Below the NHL, players are scrambling: 'I just want to play a hockey game'
  Got something to say? Leave a comment below!