Welcome to the first edition of "Looking North," our weekly Friday dive into the all-Canadian division. This installment dates back to opening night on Jan. 13.
The rundown
The Montreal Canadiens are on top just over a week into the shortened 2021 season, having earned points in all five of their games.
| Team | GP Last Week | Points Last Week |
| --- | --- | --- |
| Montreal Canadiens | 5 | 8 (3-0-2) |
| Winnipeg Jets | 4 | 6 (3-1-0) |
| Toronto Maple Leafs | 5 | 6 (3-2-0) |
| Calgary Flames | 3 | 5 (2-0-1) |
| Edmonton Oilers | 5 | 4 (2-3-0) |
| Vancouver Canucks | 6 | 4 (2-4-0) |
| Ottawa Senators | 4 | 3 (1-2-1) |
The stars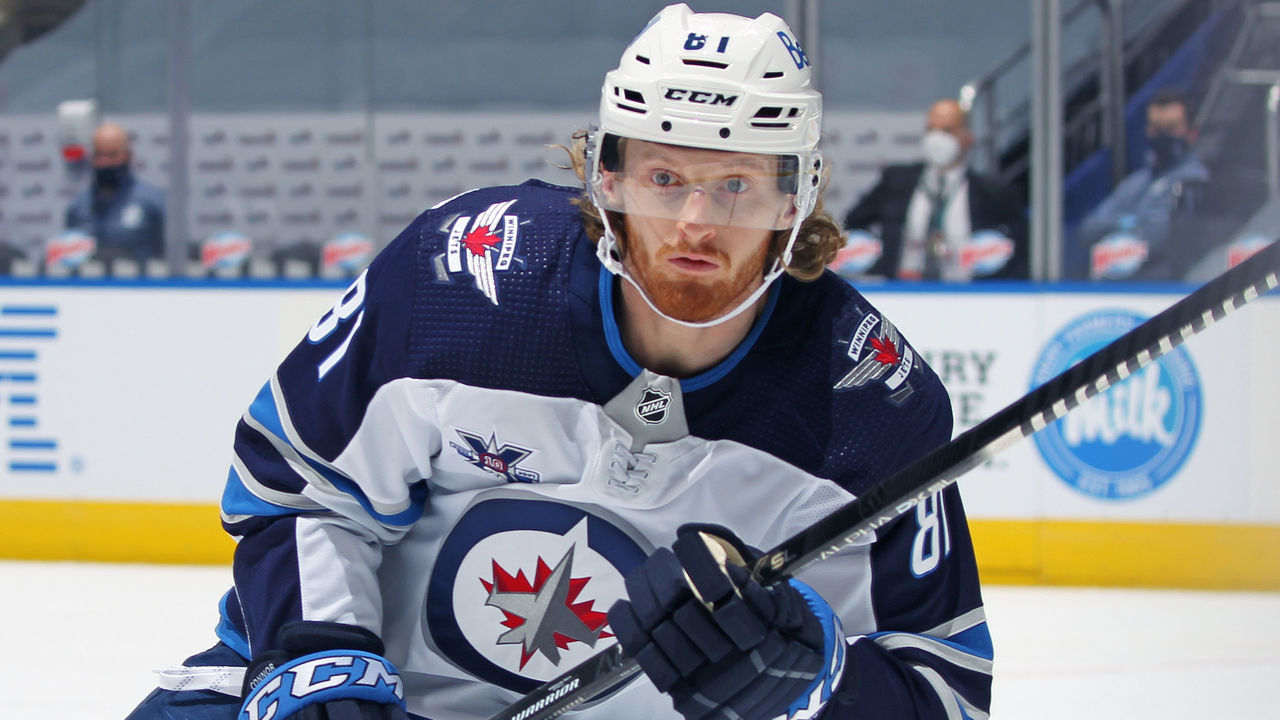 Up front, Kyle Connor has etched his name on the scoresheet in all four of the Winnipeg Jets' games. The talented winger collected two assists Thursday after scoring a goal in each of his team's first three contests, including a three-point night in the opener. Connor has amassed seven points to sit in a tie atop the NHL leaderboard while having played fewer games than the other leaders.
On the blue line, Jeff Petry has been one of the NHL's best offensive defensemen. The Canadiens rearguard, a big reason for Montreal's early success, is tied for the league lead among all skaters with seven points in five games.
In goal, the Jacob Markstrom signing looks to have been a prudent one for the Calgary Flames, though both of the goaltender's wins have come against his former club, the Vancouver Canucks. Still, the Swedish netminder has stood out among his North Division counterparts. He's authored a .935 save percentage in three games, which included a shutout of his old team last Saturday.
Canadian of the week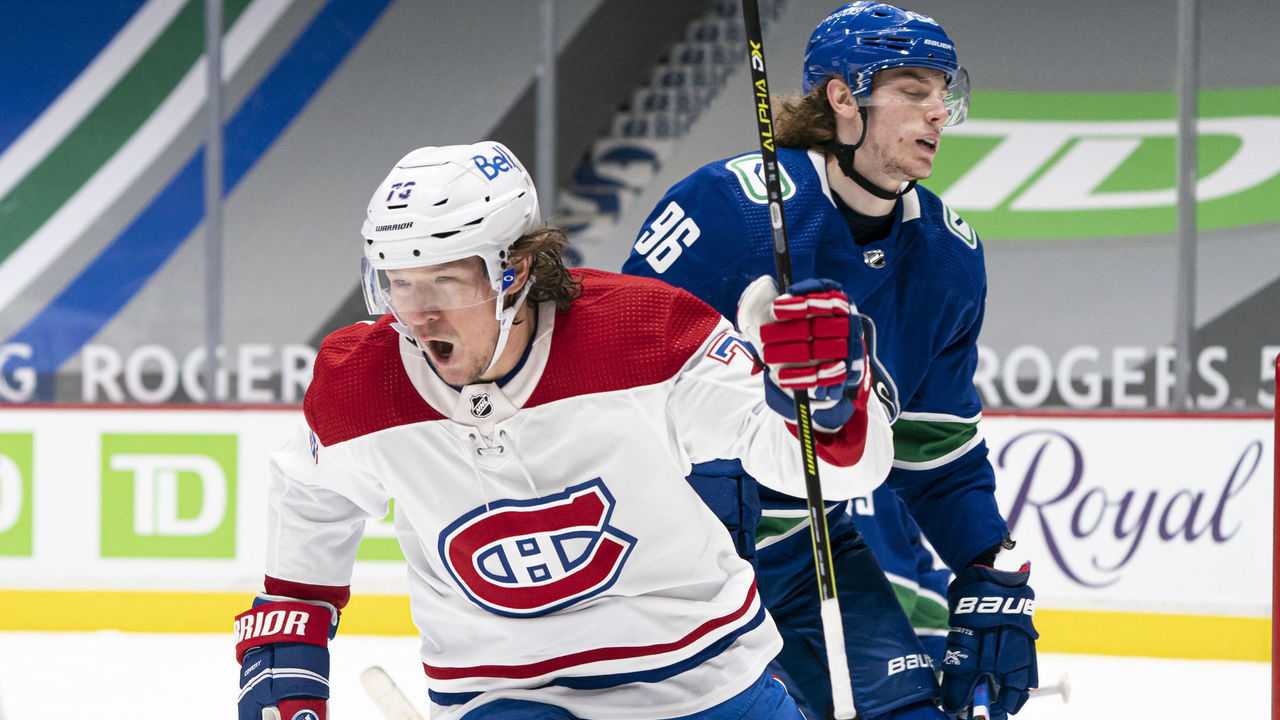 While the circumstances aren't ideal, and while there are no fans in attendance, it still has to be a thrill on some level for NHLers from north of the border to play in the all-Canadian division. So, in the spirit of highlighting who's shining at home, we present the first recipient of the Canadian of the Week award: Tyler Toffoli.
Markstrom's not the only one who enjoyed facing his former squad. Toffoli, who had a slow start to the season, raised his game against Vancouver. He produced a hat trick in a 6-5 loss to the Canucks on Wednesday, then tallied two more goals and an assist in a 7-3 win Thursday.
The moments
Patrik Laine has missed three straight games with an injury after playing in the Jets' opener Jan. 14, but he was the difference in that game. The Finnish sniper scored two goals, including the overtime winner, to go along with an assist. The decisive marker was particularly impressive, as he quickly recovered after fanning on his first attempt.
Last Friday, the Ottawa Senators defeated the Toronto Maple Leafs 5-3, but Toronto turned the tables with a 3-2 win one day later. There was one bright spot in the latter contest for the Senators, as promising phenom Tim Stutzle batted the puck home off an odd bounce for a memorable first NHL goal.
It's amazing what a little extra motivation can do. Toffoli's second goal of the game versus Vancouver on Thursday night was even more remarkable because it came shorthanded.
The question
While Markstrom has improved the Flames' goaltending as expected, his departure has predictably hurt the Canucks. Neither Braden Holtby nor Thatcher Demko has inspired confidence in the early going, and it could not have been fun for Vancouver fans to watch Markstrom blank his former squad and prevail again in the rematch two nights later.
Making matters worse for the Canucks, Elias Pettersson hasn't yet hit found his rhythm. He's collected only one point - an assist - across six games. Team captain Bo Horvat and blue-chip defenseman Quinn Hughes have played well early on, but Vancouver needs more from Pettersson, its most gifted star.
It's too early for a full-on panic, but at what point do the Canucks get concerned in this shortened season?
Stat of the week
If there was any doubt that the Canadiens' early prowess has been a total team effort, this should put that to rest.
That's a recipe for success.
Games to watch
Toffoli will look to continue punishing the Canucks on Saturday when Vancouver and Montreal meet for the third time in four days. Elsewhere, a couple of other strong clubs in the Maple Leafs and Flames will do battle Sunday and Tuesday as TJ Brodie faces his old team.