When the NHL unveiled its 2020-21 divisions, the headlines wrote themselves.
The North? Novel. The league's seven Canadian teams, six of which are highly competitive and all of them possessing star power, competing exclusively against each other? Buckle up.
The East? The Metropolitan on steroids. Only four teams out of Philadelphia, Pittsburgh, Washington, both New York clubs, and Boston will make the playoffs. And Taylor Hall's in Buffalo.
The Central? Layered. Tampa Bay, Carolina, and Dallas are in contention for the division title. Three teams are vying for the final playoff spot. Detroit and Chicago will lose a lot.
The West? Top-heavy. The Stanley Cup could very well be awarded to Colorado or Vegas. Or St. Louis, a third top-10 team in the NHL. Otherwise, nothing to see here.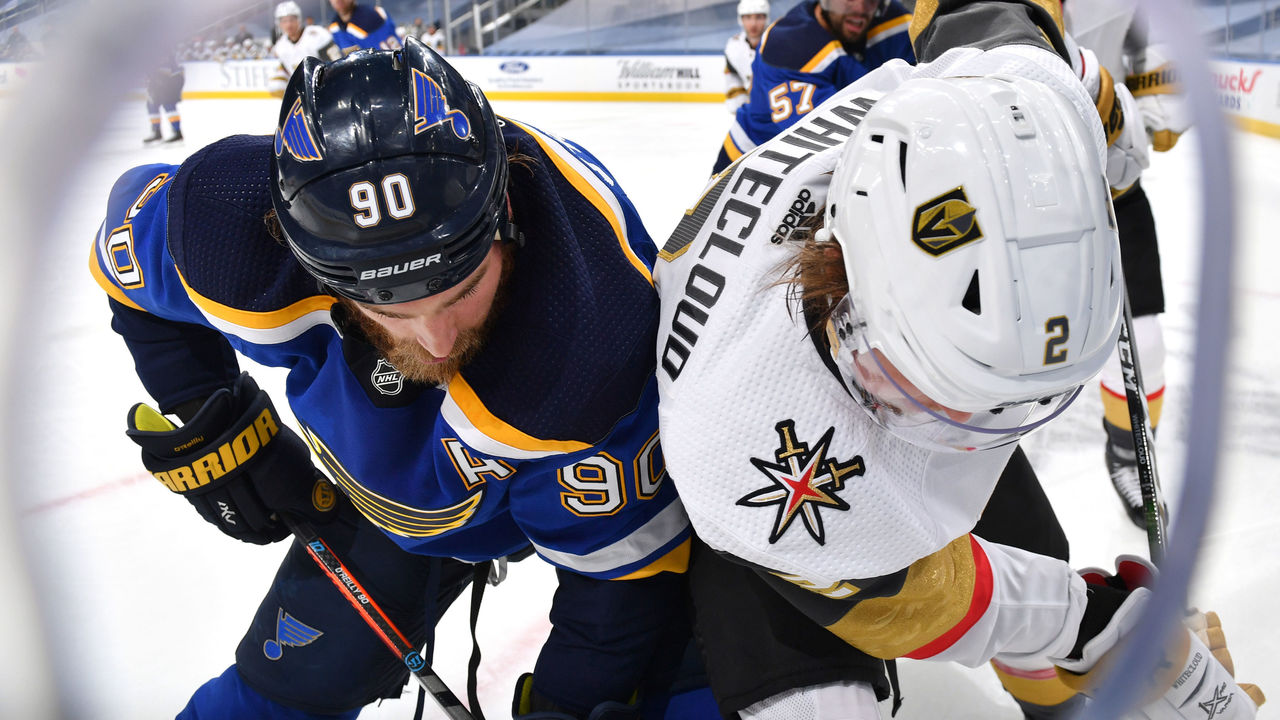 As the season approached and teams settled into their respective training camps, it became clear that, no, actually, there's plenty to see in the West. In fact, as a general rule heading into Wednesday's opening night, don't sleep on the West. It's spicier, messier, and more interesting than it looks at first glance, bursting at the seams with storylines and subplots.
Let's start with the Golden Knights, who made the biggest offseason splash by inking star blue-liner Alex Pietrangelo to a monster deal. Pietrangelo, who finished fourth in 2019-20 Norris Trophy voting, instantly became the club's best player, though shipping center Paul Stastny and defenseman Nate Schmidt out of town to fit Pietrangelo under the cap stings.
Since joining the league in 2017, Vegas management hasn't been shy to pull the trigger on big-time transactions. They've built a perennial Cup contender off creativity, aggression, and, in some ways, being cutthroat. The original core - what remains of it, anyway - is absolutely dying for a championship.
"100%," said sophomore center Cody Glass, who, along with speedster Chandler Stephenson, is tasked with filling the void left by Stastny's departure. "Ever since Day 1 when I got here, that's all they've been talking about: Being that last team standing and winning the Stanley Cup."
Part of the fun this season will be watching Vegas strive to hit another peak in Pete DeBoer's first full campaign behind the bench while simultaneously wondering if last season's drama involving goalie Marc-Andre Fleury is completely in the past or simmering beneath the surface.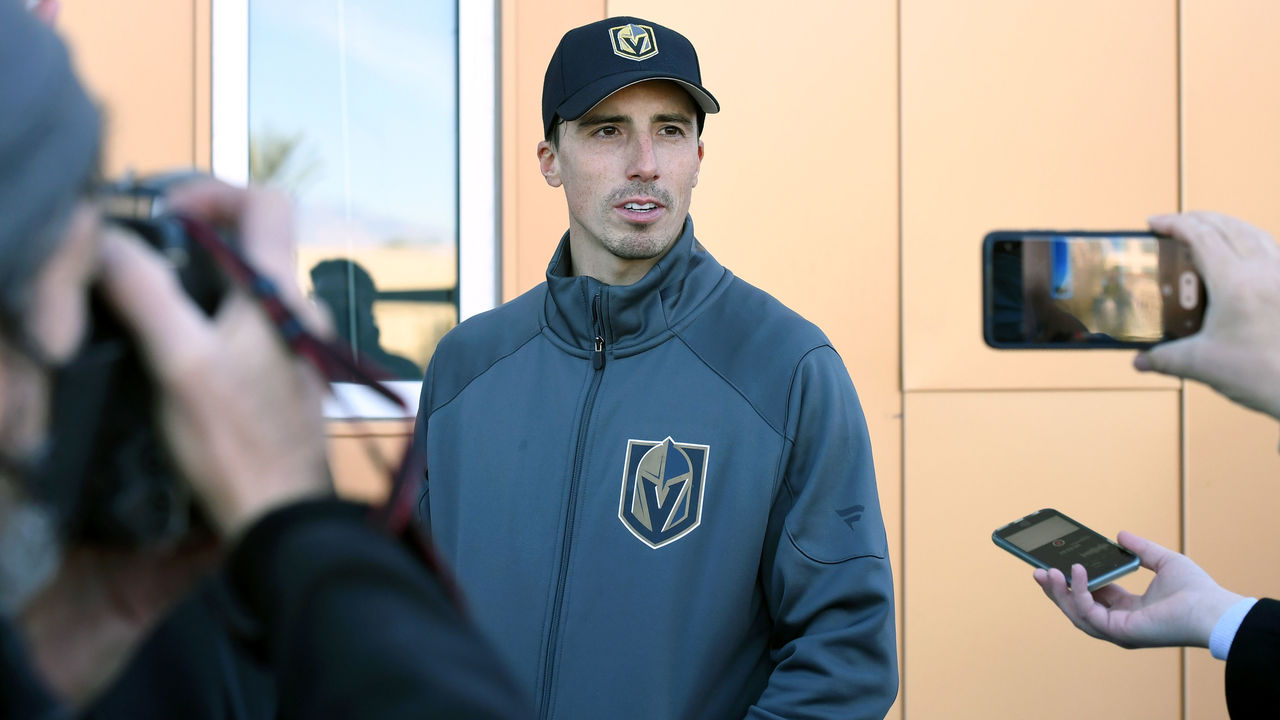 The Golden Knights alone make the West spicy, and the schedule maker's greatest gift is an outdoor game versus the Avalanche at picturesque Lake Tahoe in February. It'll be one of eight head-to-heads between the two powerhouses in a span of 10 weeks.
"They've got that top line, of (Nathan) MacKinnon, (Gabriel) Landeskog, and (Mikko) Rantanen, and you've just got to maintain them the best you can and try not to give up many scoring chances because they'll burn you on the scoresheet," Glass said of the Avs' attack. "Luckily for us, we have two really good goaltenders. I think that's playing to our (advantage), but you can't take them lightly. Every game's going to be a playoff game against them, and it's going to be a good season series that we have against them this year."
Colorado's top line - MacKinnon, in particular - is going to feast on the division's lower-end teams. The Avs boast a lethal offense padded by the recent additions of top-six winger Brandon Saad and top-four defenseman Devon Toews. The defense corps is as mobile and versatile as any in the NHL. Goaltending is the only true question mark for coach Jared Bednar, but anything better than average will be gravy for this team.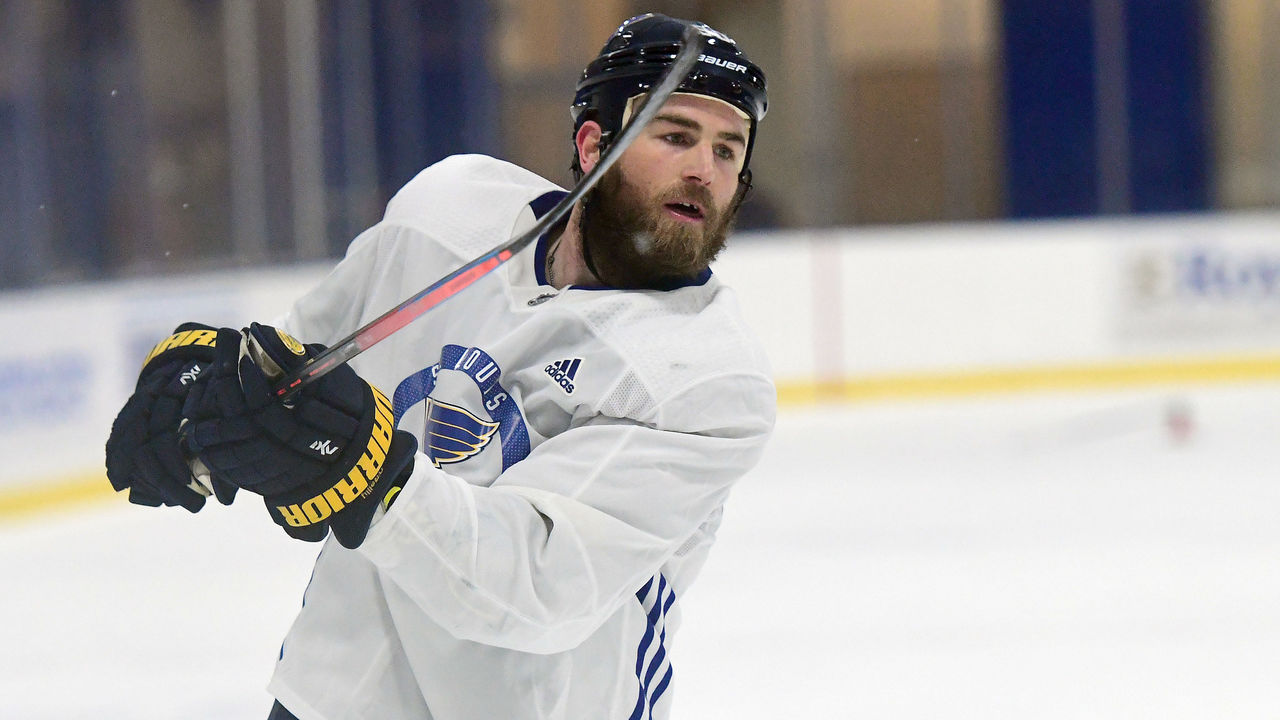 The Blues are in a similar spot, with the jury still out on netminder Jordan Binnington's capabilities as a surefire NHL starter. His safety valve - Pietrangelo - is gone, and St. Louis' top goal scorer, Vladimir Tarasenko, is sidelined indefinitely. However, the arrivals of dynamic defenseman Torey Krug and sniping winger Mike Hoffman help offset some of the value lost. The 2019 Cup champs, led by new captain Ryan O'Reilly, are still to be feared.
"For everyone in the division, those are the measuring sticks," Ducks defenseman Kevin Shattenkirk said of Vegas, Colorado, and St. Louis. "Those are the teams that we're going to have to gear ourselves up for and take some notes as well since they do so much well to get to that point."
The division gets messy after the Big Three. Minnesota, Arizona, Anaheim, Los Angeles, and San Jose are all grasping for the final playoff spot. The Wild, buoyed by a strong defensive unit and dazzling rookie Kirill Kaprizov, should claim it. Yet, as a retooling team with virtually no center depth and a checkered recent past of on-ice success, there are no guarantees.
"It's been a lot of ups and downs," Wild defenseman Jonas Brodin said. "We've been really good for 20 games, and then we've been bad, and then we've been good again. We need to be more consistent. Like, same level all the time, almost. This year, I think we have a great team. I'm excited."
The Coyotes are difficult to peg, as well. The organization has changed dramatically off the ice after hiring GM Bill Armstrong, but their opening-night lineup doesn't inspire much confidence, especially on offense. Still, there's a very real scenario where Arizona is in the thick of the playoff hunt. If healthy, the team's stellar goaltending tandem of Darcy Kuemper and Antti Raanta can keep them in most games, raising its ceiling.
"We're a group that people probably count out, and people aren't probably expecting us to do much. We're going to roll with that, thrive off that," said Coyotes defenseman Jakob Chychrun, who is entering his fifth NHL season. "We like our team. We like the group we have here. Our core has grown together over the last number of years. We're just going to continue to look to take the next step. We believe that we should be in the postseason."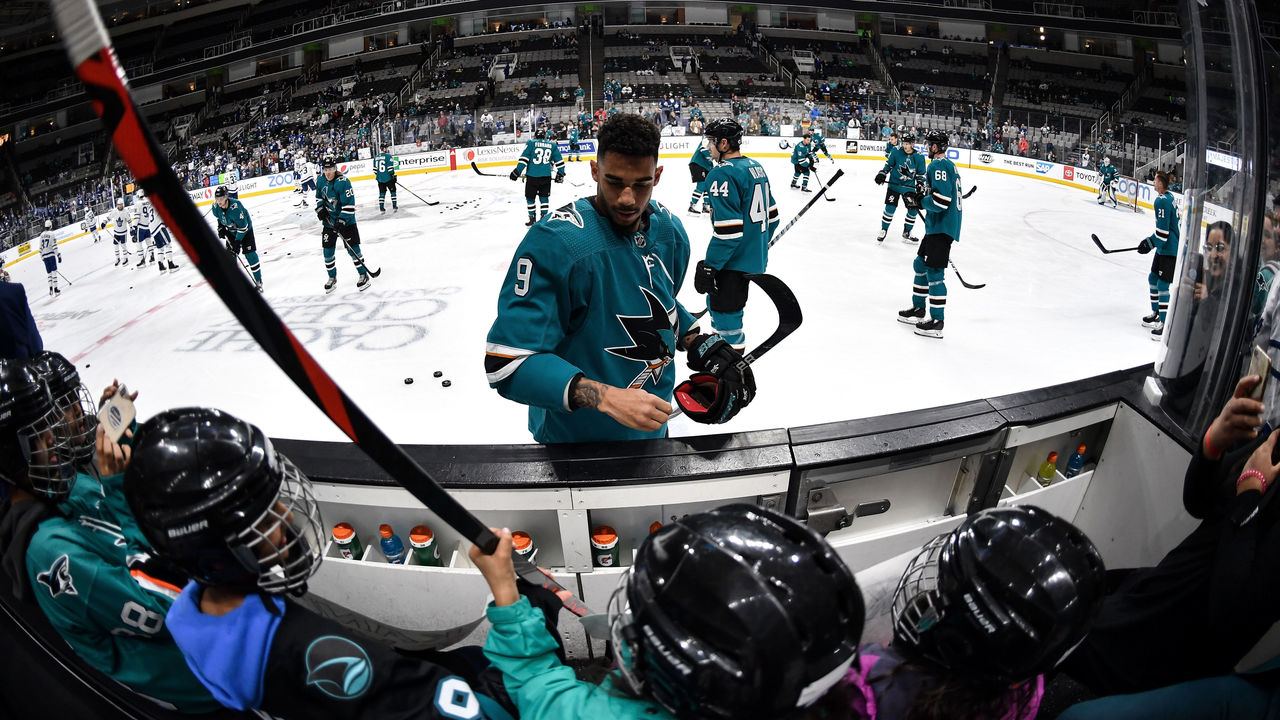 There's a decent chance L.A., San Jose, and Anaheim occupy the bottom three spots in the West by season's end, so it's tempting for those outside the local markets to dismiss them. But each franchise, in their own unique situations, are fascinating.
San Jose, for instance, is on the road for all of January - and possibly longer - because a regional stay-at-home order has locked it out of the SAP Center. The Sharks staged their training camp in Arizona and have opening-month series scheduled against the Coyotes, Blues, Wild, and Avalanche. They went from competing in the Western Conference Final in 2018-19 to missing last year's 24-team bubbled postseason after a horrendous regular season. The Sharks' long list of moneymakers, from Erik Karlsson and Brent Burns to Logan Couture and Marc-Edouard Vlasic to Timo Meier and Tomas Hertl, need to perform, or the shortened season could get away from them quickly.
In the crease, Devan Dubnyk joins incumbent Martin Jones following an offseason trade between San Jose and Minnesota. Both netminders have years of starter's experience but are fresh off poor statistical seasons. It's not a matter of one showing up. Dubnyk and Jones must form a solid tandem.
"In order for us to be successful, we both have to play well," Dubnyk, 34, said. "There's no one way around it. Maybe, at the end of the year down the stretch, if someone gets hot, they're going to (become the unquestioned No. 1). For the most part, every team is going to need two goalies. That's an exciting opportunity for him and I."
He added: "The parity in the league is crazy. I don't think that there's any reason why you should count a team out or guarantee a team in. ... I think this group has shown a ton of consistency in the past as far as being successful and making the playoffs. There's been some changes, yes, but I think we also have some huge pieces back that make us healthier than they were in the past. If you click and you get on a good roll, every game is difficult."
The Kings, meanwhile, are on an upward trajectory. This season will help determine how close they are to moving out of a rebuild and into the playoffs again. Former Norris Trophy winner Drew Doughty is a player to watch after his strong comments about being "written off." The same goes for all the young or new players who'll see ice, including Jaret Anderson-Dolan, Andreas Athanasiou, Lias Andersson, and Kale Clague. Will Quinton Byfield debut?
L.A. and Anaheim face off five times over a 12-day period in late April/early May. It could either be a heated, playoff-style battle or a cluster of games for lottery seeding. The Ducks' fortunes, probably unfairly, might hinge on goaltender John Gibson. Having missed the playoffs in consecutive years for the first time since the early 2000s, there's no shortage of motivation.
"I think there's a hunger here, after what happened last year and the year before with the results, to get back on track and be a formidable team to play against," said Shattenkirk, who signed a three-year deal this offseason. "We have a lot of guys who are just competitors. That's what it's going to come down to. Teams are going to learn early on that maybe we're not the Anaheim Ducks that they were used to playing these last couple of years.
"Playoffs, for sure," he added. "That's certainly a goal of ours."
In this top-heavy division, there's a spot waiting for one of these other teams.
John Matisz is theScore's national hockey writer. You can follow John on Twitter (@MatiszJohn) and contact him via email (john.matisz@thescore.com).