The 2021 NHL regular season will not be a normal season. That's a fact.
There will likely be COVID-19 outbreaks within teams, plenty of injuries due to the condensed schedule, and some wacky on-ice results. Plus, the divisions have been temporarily rejigged to minimize travel, leading to a 56-game campaign featuring nothing but divisional matchups. It's going to be a four-month roller coaster.
Starting next week, all 31 teams will be staring down this daunting task. What could go wrong? As for the NHL's Canadian teams, here's one central question facing each of the seven members of the newly formed North Division.
Will Toronto finally break through?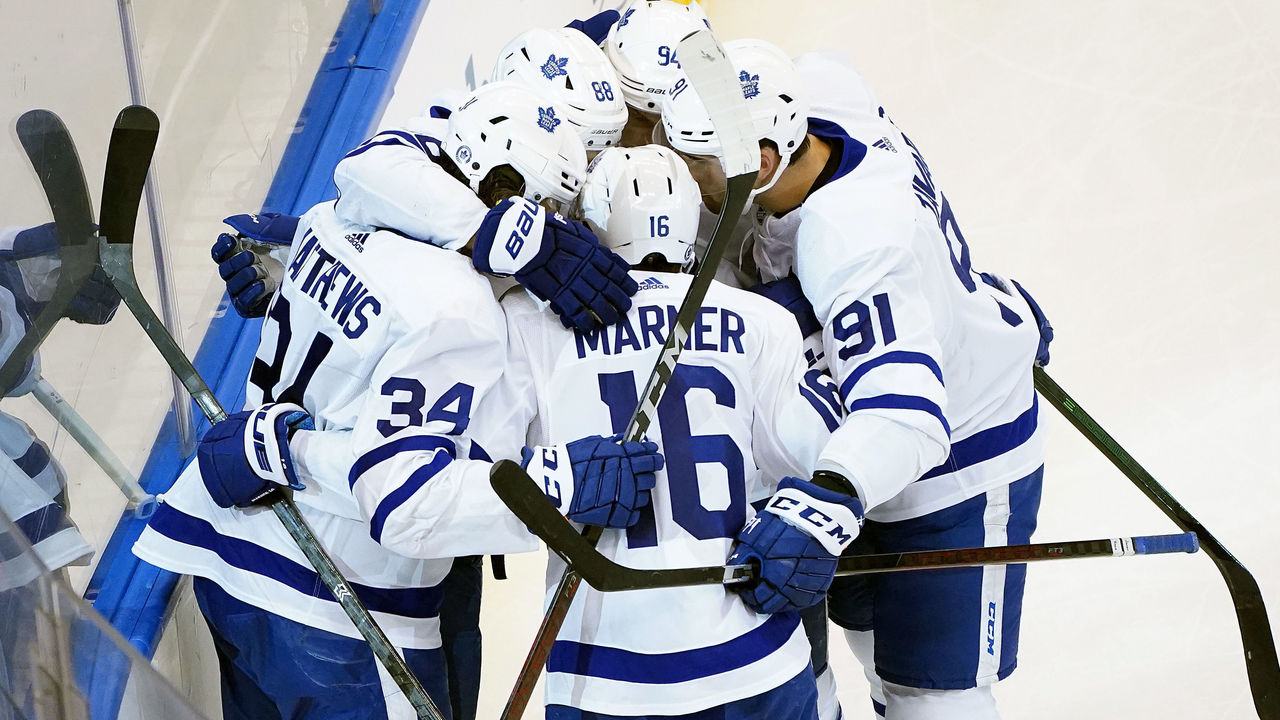 The Maple Leafs are the most talented team in the North Division and should not only challenge for the one-off Canadian division title but also go on a deep playoff run. The key word is "should." Hemming and hawing over the state of the Leafs has become a preseason tradition. Prognosticators were high on Toronto in 2018-19 and 2019-20, too, and how did that go? Despite making the postseason in all four seasons of Auston Matthews' NHL career, the Leafs haven't advanced past the opening round. The roster projects favorably in 2021: star power and veteran depth up front, a quality top-four group on defense, and an above-average starting goaltender.
The high-profile offseason additions of TJ Brodie, Joe Thornton, and Wayne Simmonds should help. So should a training camp free of contract disputes, the return of a healthy Morgan Rielly, and a probable bounce-back year from goalie Frederik Andersen. The Leafs should be successful and absolutely should break through in the 2021 playoffs. At the same time, they're beginning to lose the benefit of the doubt, and the spotlight is shining as bright as ever.
Will Montreal's offseason work pay off?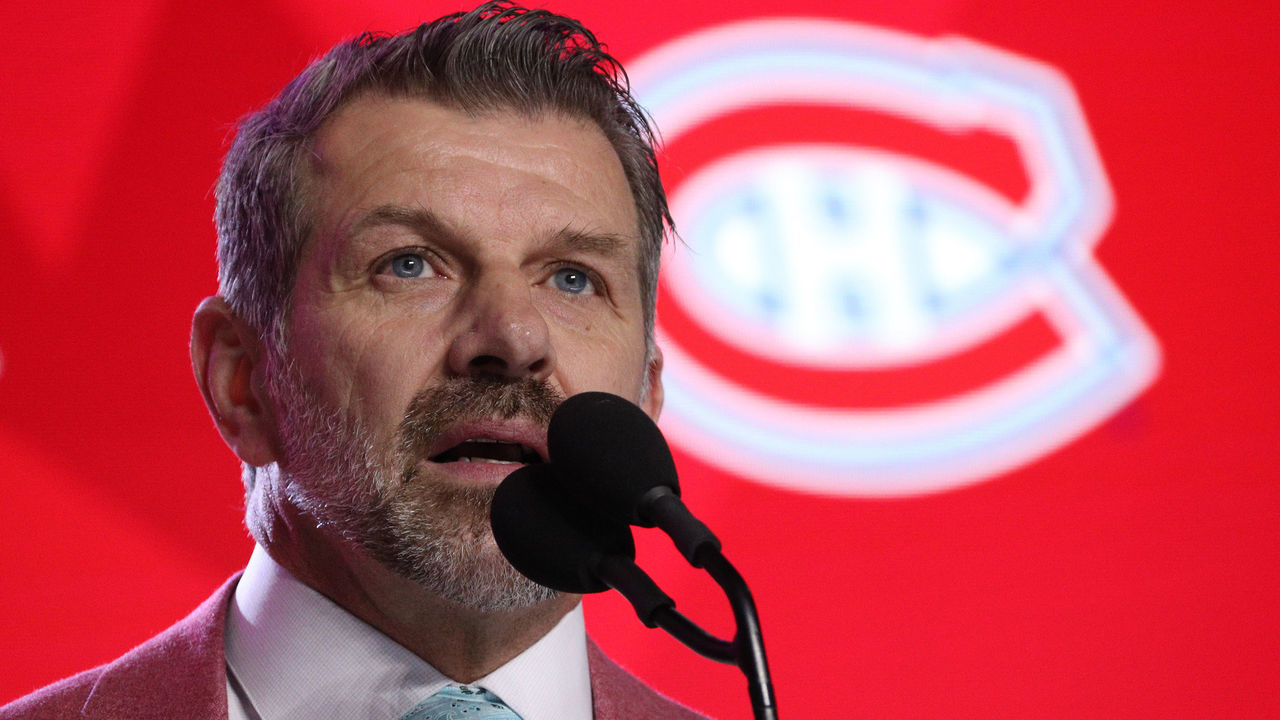 Marc Bergevin was arguably the NHL offseason's busiest executive. The Canadiens general manager brought in two new faces for the top-six forward group (Tyler Toffoli and Josh Anderson), two for the bottom six (Michael Frolik and Corey Perry), and one for the blue line (Joel Edmundson), as well as goaltender Jake Allen, who will lend Carey Price a hand. Meanwhile, highly touted prospect Alexander Romanov is penciled in to make his North American debut on opening night. The GM did all of this while bidding farewell to only one notable player: forward Max Domi.
On the surface, none of these acquisitions are seismic or risky (though the subsequent extension of Anderson's contract is certainly taking a chance), yet in sum, they suggest Bergevin truly believes in this iteration of the Habs. An impressive showing in the bubbled postseason, buoyed by breakout performances from young forwards Nick Suzuki and Jesperi Kotkaniemi, provided hope. Bergevin hasn't just pushed all of his chips to the middle of the table, he's thrown in his watch and car keys as well.
Interestingly, Montreal owns a whopping 14 picks in the 2021 draft - including six selections in the first three rounds - so Bergevin has ample ammunition for potential in-season upgrades or redos if his initial moves don't pay off as expected.
Will Vancouver actually take a step back?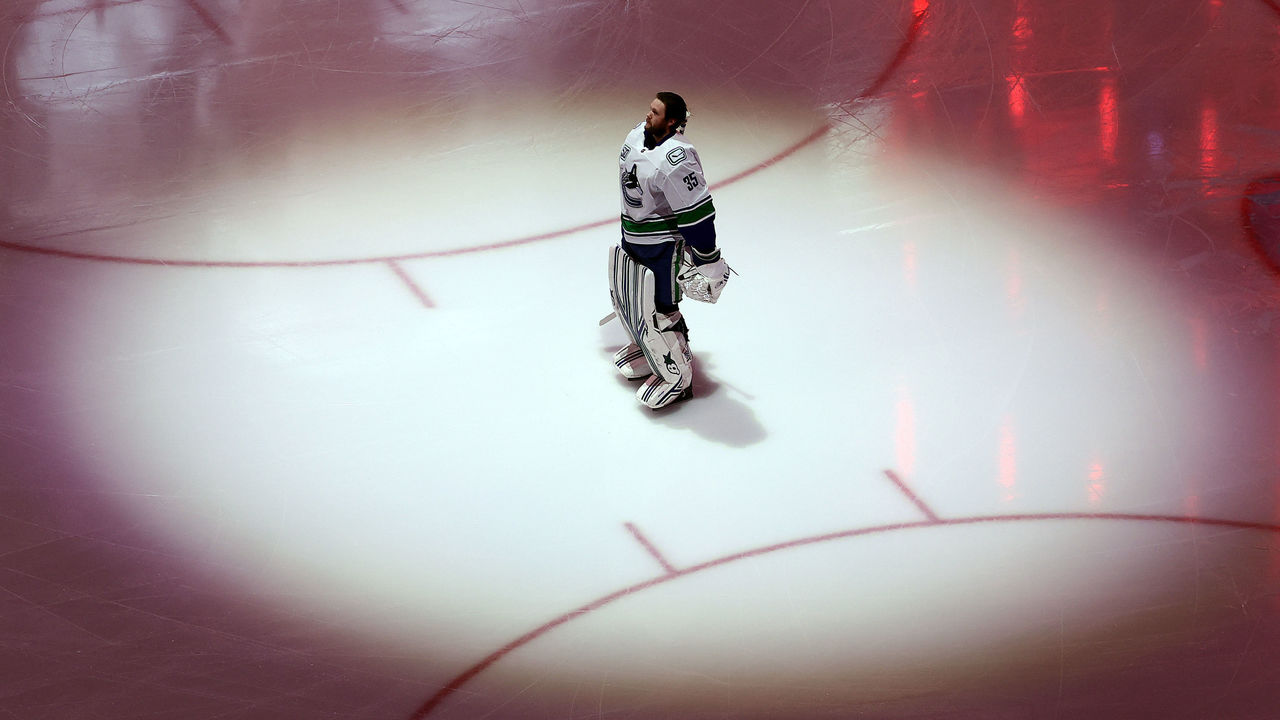 Elias Pettersson and Quinn Hughes are franchise cornerstones. J.T. Miller, Bo Horvat, and Thatcher Demko are integral parts of the core too. Nate Schmidt and Braden Holtby were laudable offseason pick-ups. That said, how on Earth can we expect the Canucks to live up to the lofty expectations set by a pair of playoff series wins when star goalie Jacob Markstrom and top-six winger Tyler Toffoli are now playing elsewhere? The 2019-20 Canucks were a weak five-on-five team that often leaned on goaltending and special-teams play. In 2021, it could be much of the same.
Demko, who is widely regarded as one of the best young goalies in the sport, was brilliant in the bubbled postseason, but there's no guarantee he and Holtby can replicate Markstrom's consistency. GM Jim Benning overplayed his hand by overpaying veterans in previous offseasons. Now Vancouver's rabid fan base is saddled with a season of uncertainty, and, potentially, disappointment.
Will Edmonton's momentum go to waste?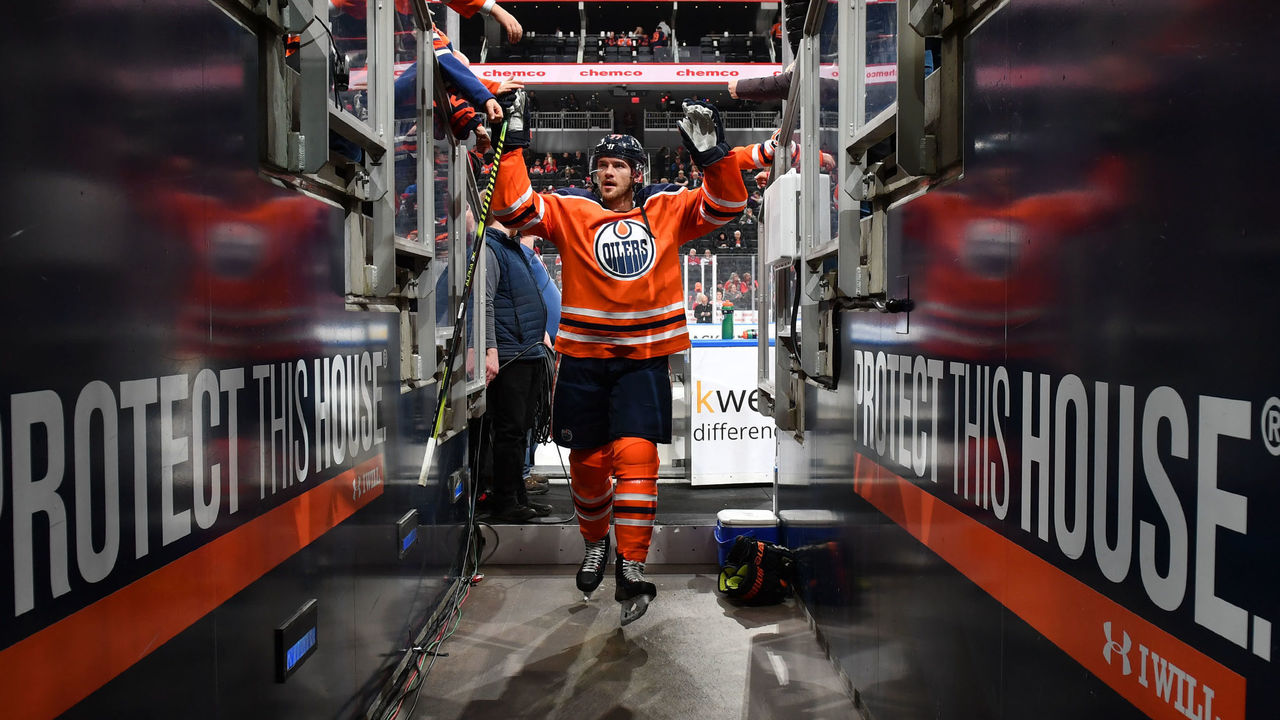 Ken Holland has done an admirable job filling roster holes since taking over as Oilers GM last spring. His recent transaction sheet includes bringing back former No. 4 pick Jesse Puljujarvi and signing Tyson Barrie, Kyle Turris, Dominik Kahun, and Slater Koekkoek to inexpensive contracts. At forward, Edmonton now boasts a decent supporting cast for superstars Connor McDavid and Leon Draisaitl.
The optimism, however, has been dampened by the announcement that defenseman Oscar Klefbom will miss the season. While the blue line is coming along overall, losing Klefbom - who led all Oilers in ice time in 2019-20 - is a significant blow, especially since Mikko Koskinen and Mike Smith are far from a world-beating goaltending duo. The margin of error is thin in Edmonton and the Oilers were dealt a crappy hand with the Klefbom news. McDavid and Draisaitl might be tasked with dragging this team to the playoffs - again.
Will Calgary's core finally hit its stride?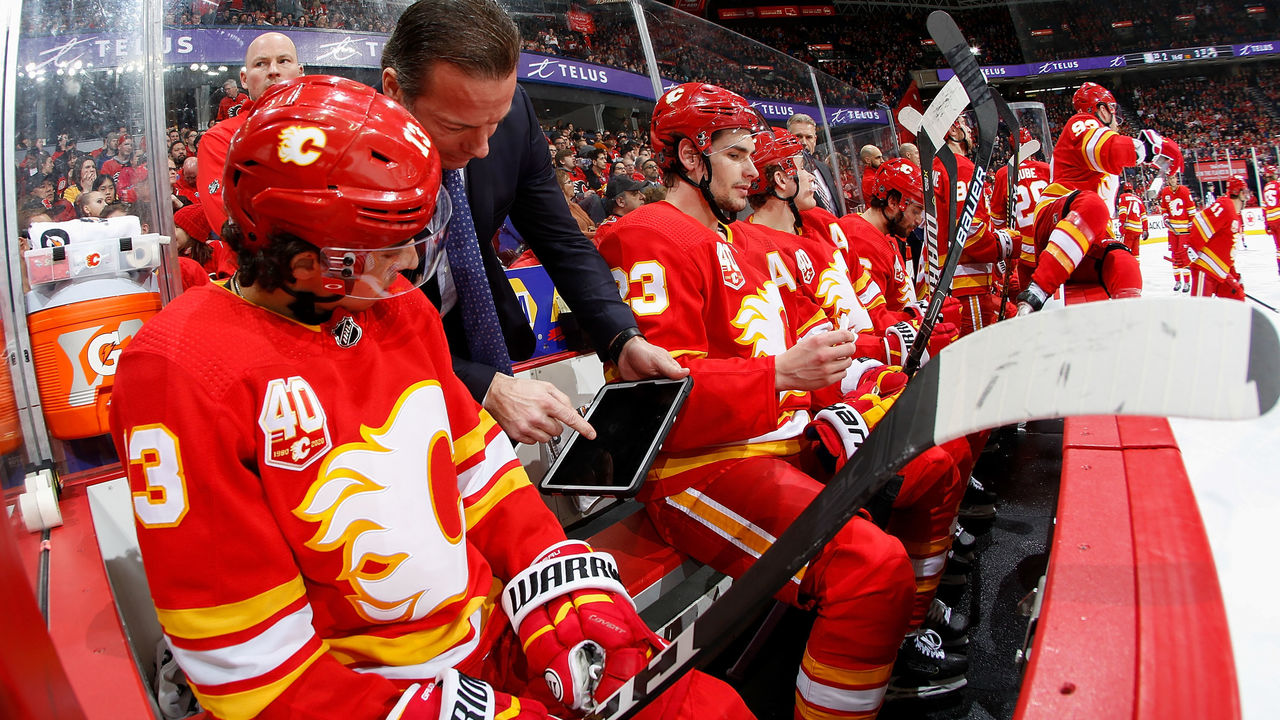 This era of Flames hockey - headlined by the long-term core of Johnny Gaudreau, Sean Monahan, Mikael Backlund, Mark Giordano, and, previously, TJ Brodie - appears to be headed for a breaking point. Too many early-playoff ousters are associated with this group and enough rumors have swirled over the past year to suggest monumental changes could be in the offing. That's clearly the pessimistic, beginning-of-the-end viewpoint.
The rosier, start-of-something-special perspective focuses on the arrival of Jacob Markstrom, the first surefire No. 1 goalie to man the crease since franchise icon Miikka Kiprusoff. There's also X-factor Matthew Tkachuk, who should flourish in the rivalry-rich North Division, and the continued development of Rasmus Andersson, Dillon Dube, Andrew Mangiapane, three 20-somethings primed to level up in 2021. Can Chris Tanev replace the value lost with Brodie's departure? Can Milan Lucic contribute something tangible? No matter how you slice it, Calgary is a complete wild-card squad in 2021.
Will Winnipeg's defense hold down the fort?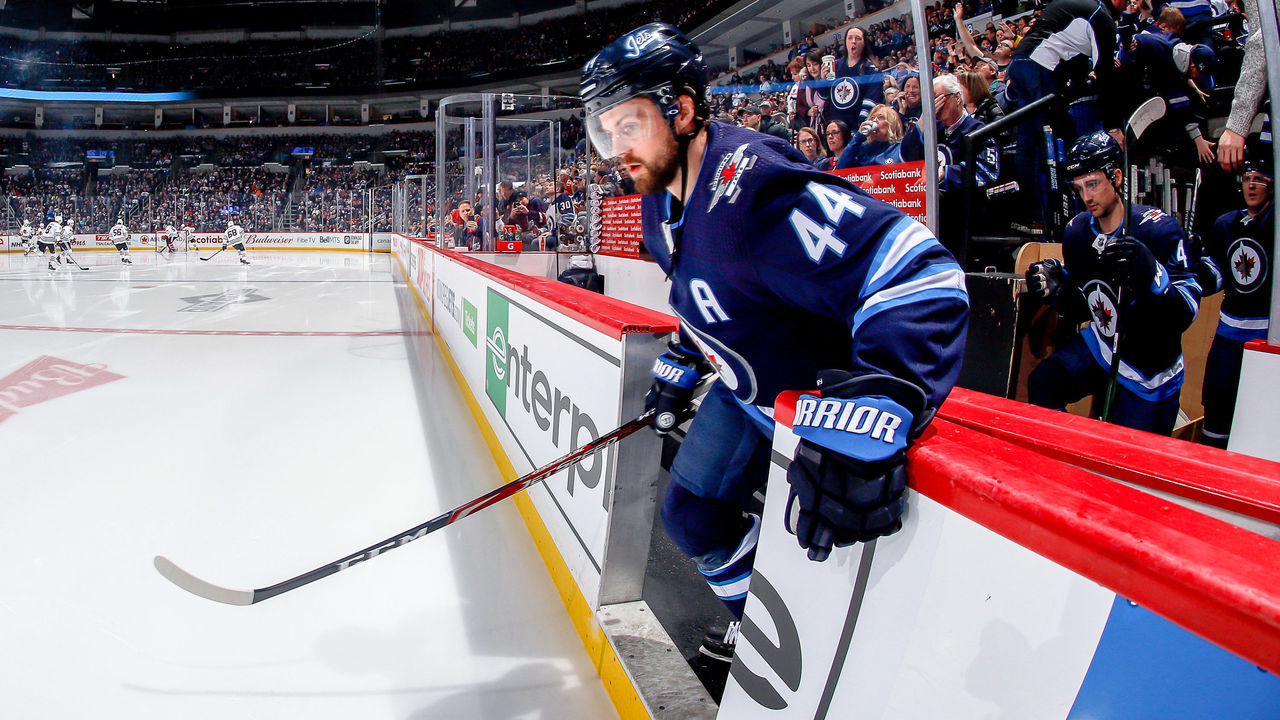 Connor Hellebuyck was terrific in 2019-20, deservedly earning his Vezina Trophy victory and a top-six finish in Hart Trophy voting. But it is unreasonable to expect the same kind of results from Hellebuyck in 2021. He'll surely be good, perhaps great. Otherworldly again? Doubtful. The Jets' blue line was a sore spot heading into the offseason after an ugly year, and not much has changed. Josh Morrissey, Dylan DeMelo, and Neal Pionk are solid, but there's no high-end talent or depth.
Meanwhile, Jets forwards must find a way to generate more than three goals a game, a rate that placed them 17th among 31 teams last season. Mark Scheifele, Kyle Connor, Blake Wheeler, and Patrik Laine are a formidable foursome. If the blue line can't hold down the fort, the onus will be placed squarely on the big guns.
Will Ottawa find a way to be competitive?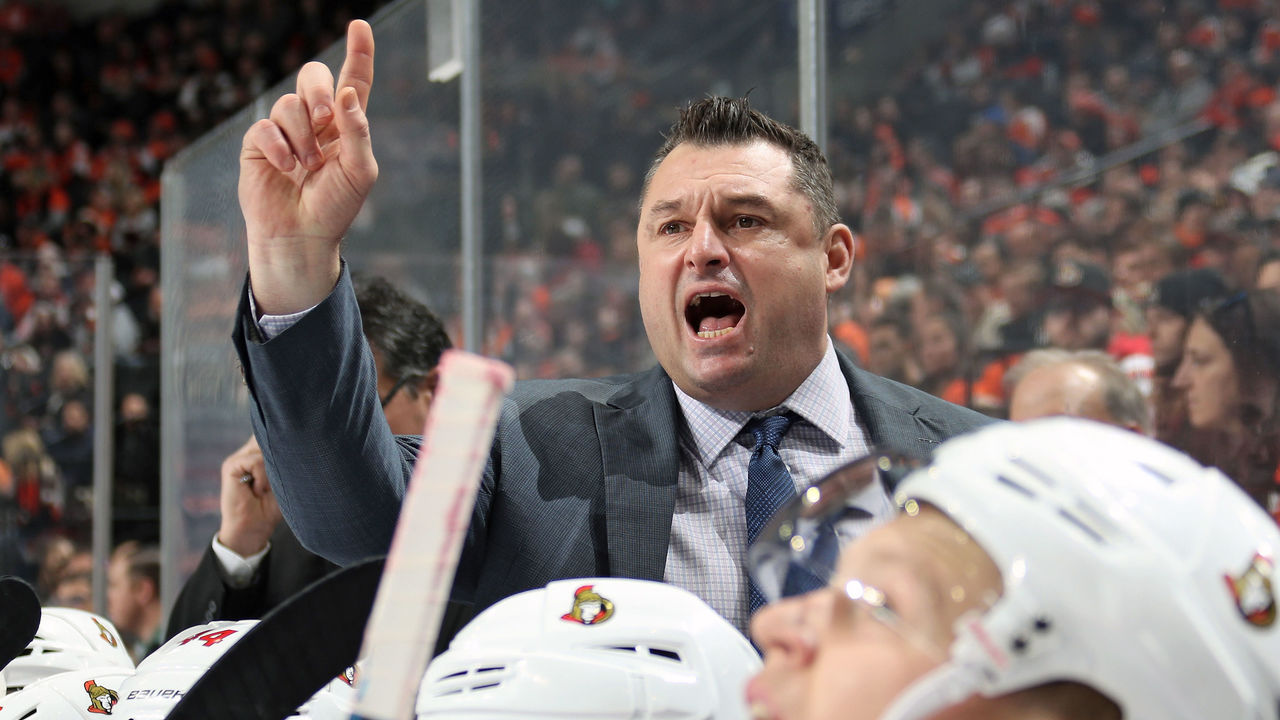 Ottawa is the doormat of the North Division, and the gulf between the Senators and the other Canadian squads is quite large. Still, there is a very real scenario in which they can make life difficult for opponents over the course of the 56-game, all-Canadian grind. There will be a temptation to exhale when facing Ottawa because it's the closest thing on the schedule to an easy night, and this makes the Sens a dangerous draw. They'll have nothing to lose, and most of their lineup will be filled by two types of players: young kids trying to make a name for themselves and veterans playing for their next contract.
The Sens have a long way to go in their quest to make the playoffs, yet with the likes of Matt Murray, Evgenii Dadonov, Derek Stepan, and Tim Stuetzle joining the fold, and Thomas Chabot and Brady Tkachuk settled in, they could be a tough out every night.
John Matisz is theScore's national hockey writer. You can follow John on Twitter (@MatiszJohn) and contact him via email (john.matisz@thescore.com).