'Adapt or die': Scouting has been turned on its head for 2021 NHL Draft
NHL Images / Getty Images
After seven months away from his place of work, an amateur scout for an NHL club drove into the parking lot of a Quebec Major Junior Hockey League arena and found a prime spot. The lot, usually bustling on game nights, was nearly empty.
The scout, who had been asked by the league to register for the game 24 hours in advance, confirmed his identity at the arena entrance. Someone took his temperature and he filled out two COVID-19 forms - one to collect information for contact tracing, the other to screen for symptoms.
A set of doors led to an empty rink featuring roped-off sections for the 20 or so scouts on hand for a rare live viewing. Each of them wore their mandatory face covering. There was no mingling due to physical distancing rules, no customary pregame scout's meal; music blared from the speakers, for nobody in particular, before and during the fanless game.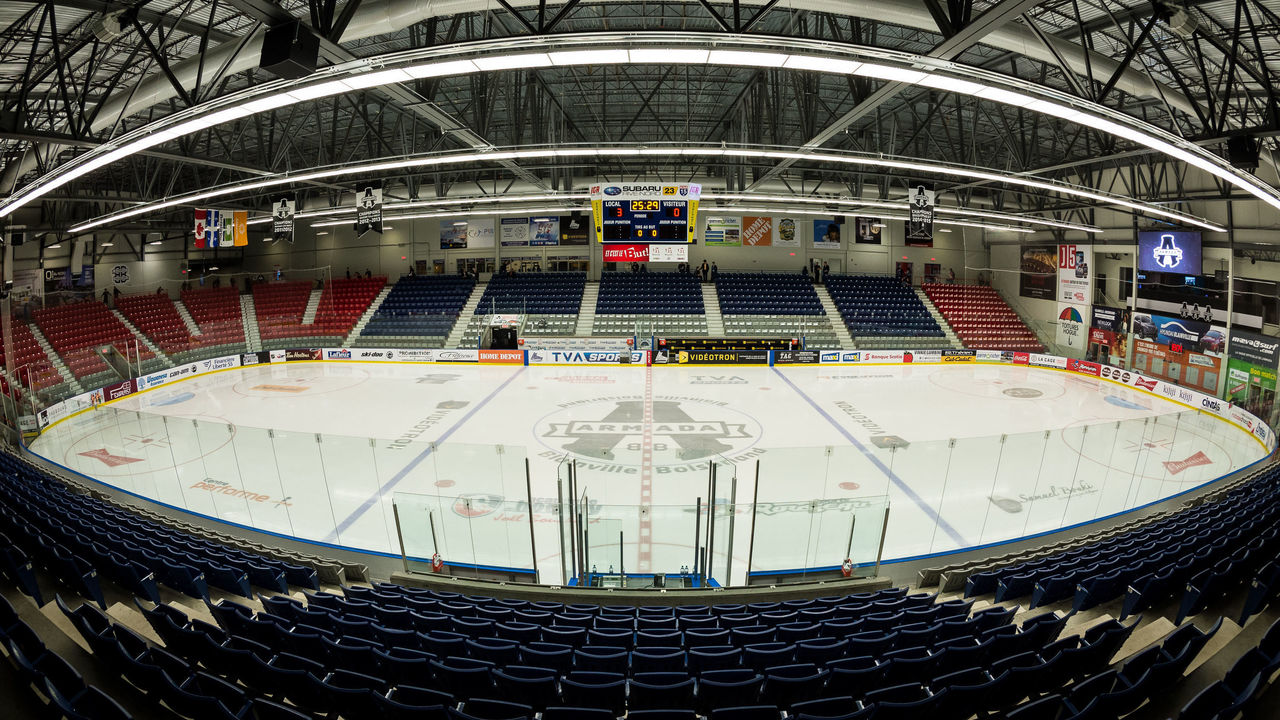 From a player evaluation perspective, the game felt relatively normal - the scout could do his job. Otherwise, the experience was a little surreal. "Weird. That's the way I would best describe it," said the scout, who spoke on the condition of anonymity as he's not authorized by his employer to talk to the media.
Amid a global pandemic, hockey scouts are far from the only group of people being forced to recalibrate. Everybody, in some way, is sacrificing in 2020. Still, there's no denying these creatures of habit - whose job it is to project the future performance of teenage hockey players in large part based on these in-person viewings - are operating under suboptimal conditions.
COVID-19 interrupted the 2019-20 scouting season in March before the evaluation process for last week's two-day draft could be wrapped up. It wasn't ideal. However, properly evaluating prospects for the 2021 draft will be an infinitely more difficult undertaking for all 31 teams. So much is unknown.
"It's challenging for every NHL organization," Arizona Coyotes general manager Bill Armstrong said. "I think the good news is that whenever something happens, you have to find a way around it. You have to adapt. My dad used to always talk about it: 'Adapt or die, son. Adapt or die.' That's what this situation is about."
Live viewings are the bedrock of the evaluation process. In person, scouts can watch an entire play develop before their eyes, zero in on certain players for a full shift, and monitor body language between whistles. Thorough scouting reports are formed after seeing a kid a half dozen times.
"You get the feel of the game," director of NHL Central Scouting Dan Marr said. "You get to see the mannerisms of the players. You get to see what leads up to the big plays. You get to see how the player handles adversity within the specific game. You don't necessarily catch all of that on video."
Right now, for a large chunk of NHL scouts, live-game scouting remains a fantasy.
Of the five most prominent junior leagues in North America, the QMJHL is the only one that has launched a 2020-21 season, though it has already gone off the rails. Twenty-six people within two teams tested positive for COVID-19 and a slew of games were postponed. Elsewhere, the United States Hockey League is targeting a November start, both the Ontario Hockey League and B.C. Hockey League are aiming for December, and the Western Hockey League has its sights set on January. Generating some semblance of revenue, solving logistical puzzles, and keeping everyone safe and healthy are just some of the challenges facing these development leagues.
"A lot of these other leagues have their dates sort of written in pencil rather than in pen at this point, and that's all going to be determined based on how things play out with the pandemic," assistant GM and director of scouting for the Nashville Predators Jeff Kealty said recently.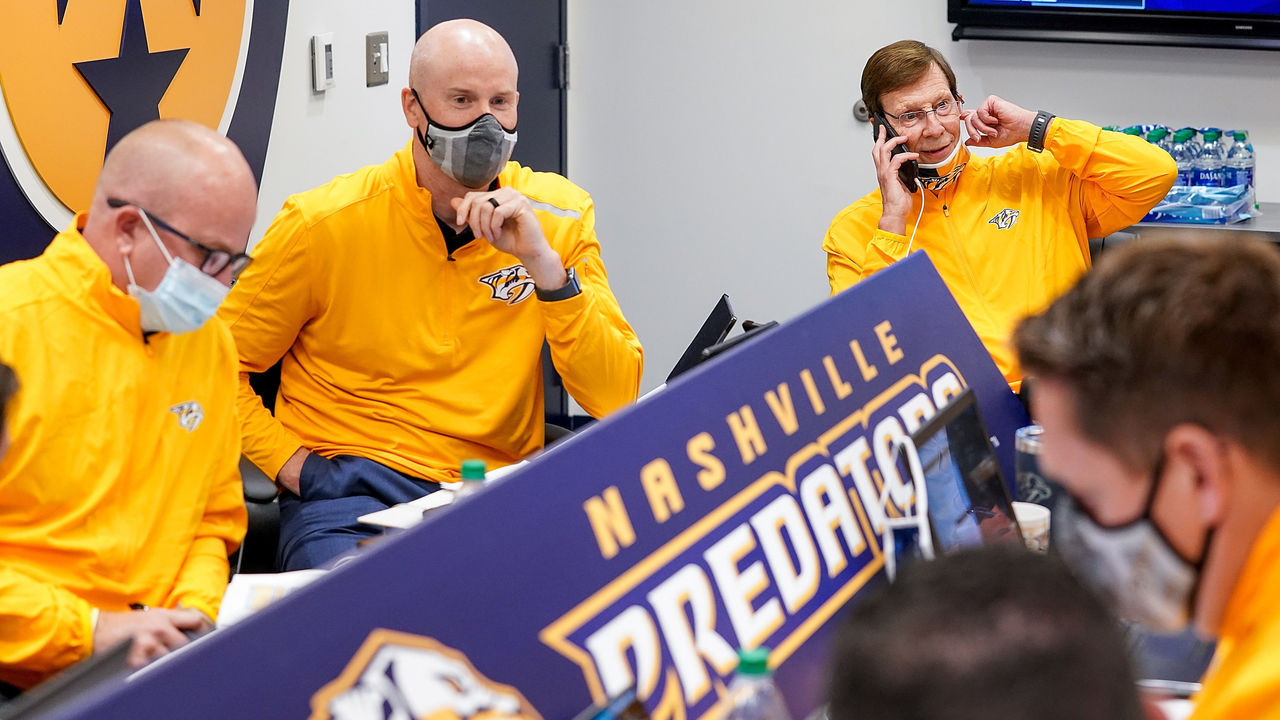 European leagues are on a better track. Action is well underway in Sweden, Finland, and Russia - which is both a blessing and a curse for NHL teams who don't have a huge scouting presence overseas. If they wanted to ship a few scouts to Europe, it would come at a hefty price during a time in which budgets are tight across the league. It would also involve heavy lifting at the government level with so many international borders closed.
"Right now, the most important thing is just the safety of, first of all, those (development) leagues, those players and staffs in those leagues, and the safety of our scouts," Dallas Stars GM Jim Nill said. "We're like everybody else in the world. We're going to monitor this, make adjustments as we go, and see what's the best way to go."
"We'll adjust, and it probably means when we do get (traveling), it'll be a lot of nights on the road," Washington Capitals assistant GM Ross Mahoney added with a whimsical laugh. "Try to catch up with everybody."
Annual specialty events are hit or miss at this point, too. The world junior championship, which starts the day after Christmas, will be held in a secure bubble in Edmonton. But the Hlinka Gretzky Cup was canceled, and other important showcases such as the CHL Top Prospects Game and the USA Hockey All-American Game could also end up being postponed or canceled.
Last week, The Athletic's Corey Pronman released a top-35 player ranking for the 2021 NHL Draft. Of those 35 upper-echelon players, 15 have yet to appear in a game this fall. All of this uncertainty about schedules and limited access to rinks makes you wonder how exactly NHL teams can be expected to gather adequate intel on some of these prospects. As Armstrong noted, every team is at the same disadvantage - but that doesn't make it easy.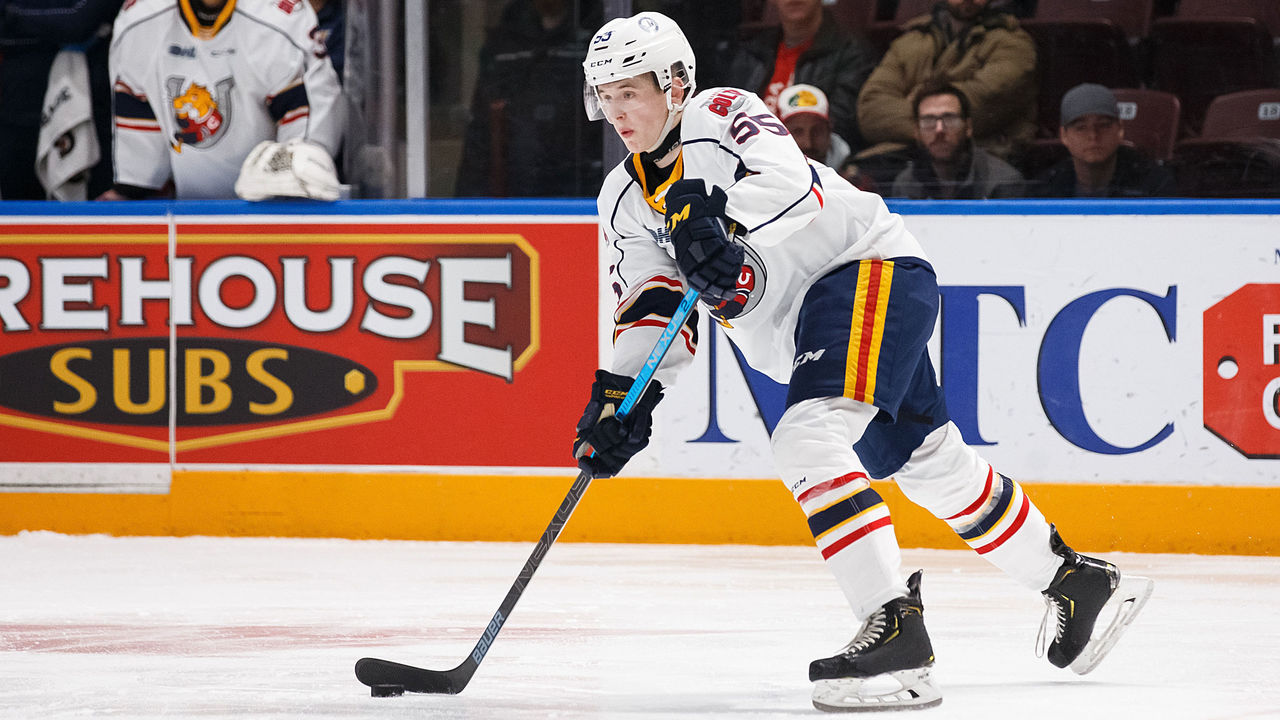 Will we look back on the 2021 draft in 10 years and chuckle at how teams were completely off in their projections for these players? Or will certain NHL clubs shine during a chaotic period that will surely test a scout's eye?
"I can tell you right now, I've watched a lot of the players for the 2021 draft, and do I want to see them more? Absolutely. And I know NHL teams do too," said former NHL GM Craig Button, who's led the draft coverage for years at the Canadian TV network TSN.
"But I have a lot of confidence in what I've seen up until this time because of watching them at 15, 16 years old. That's where NHL teams are going to have to evaluate their processes." Teams that have taken a longer view of a player's development, he believes, won't be as adrift as those who only rely on draft-year scouting.
For the time being, adapting means managers and scouts retreating back to their home offices to pour over video. There was roughly half a year between the stoppage of the 2019-20 season and the 2020 draft, so the industry has already learned from being thrust into using technology for evaluation purposes at the end of the last scouting cycle.
Every organization has a different philosophy, though, and some started the 2021 process better equipped to deal with this mess. For example, one of the amateur scouts on Mahoney's staff has long been tasked with covering pre-draft eligible players, giving the Capitals a head start on each incoming class. He'll be relied upon even more to provide baseline knowledge of the 2021 kids.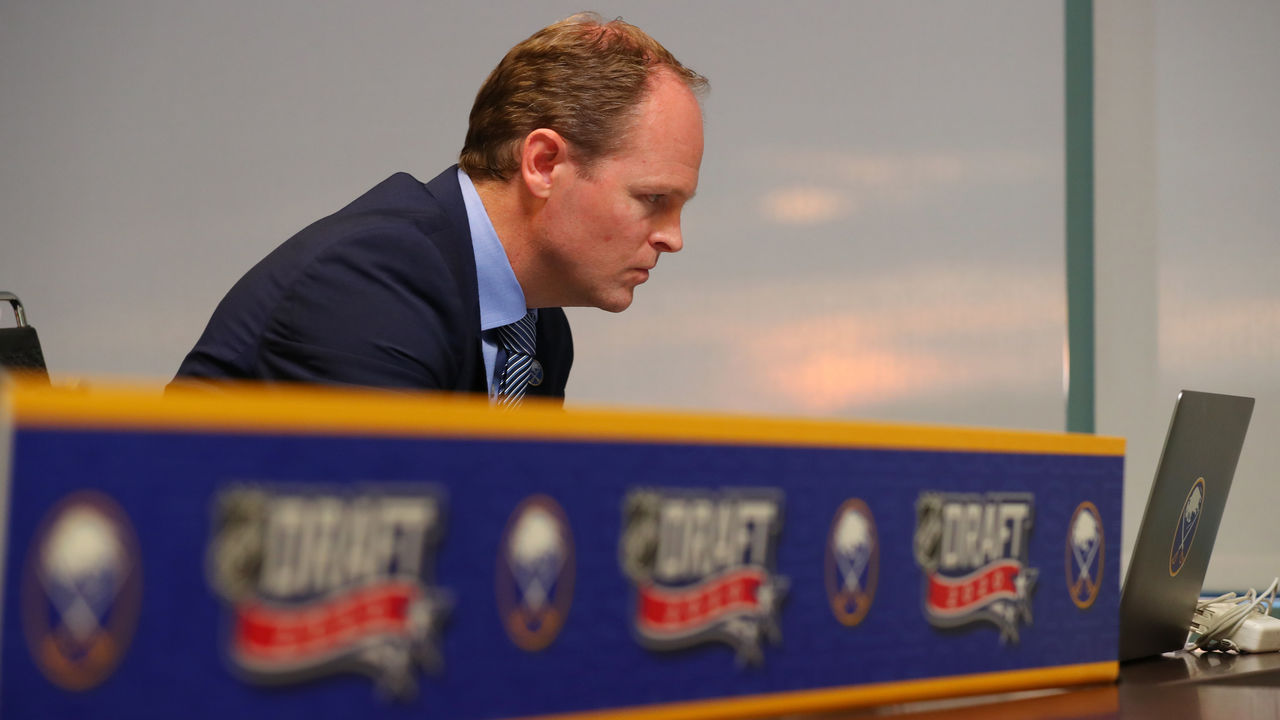 The Buffalo Sabres have one of the smallest scouting staffs in the league after enduring a staffing purge in June. Yet, director of scouting Jeremiah Crowe believes the current climate could actually be a sweet spot for the Sabres. The club wasn't afraid to dive deep into video and analytics to slot players on their 2020 draft board, and it sounds like they won't be shy to do so again in 2021.
"I do think this process might make us a little bit uniquely suited to be prepared to cover (the 2021) draft class, just because we've ensured that we have full coverage from a video perspective of levels all around the world," Crowe said.
His staff will be ready to resume live viewing but can easily maintain their current operation for 2021.
Both Armstrong and Crowe hinted at the cost-effectiveness of scouting through video. Perhaps this unexpected detour for the industry will change some minds about the validity of evaluating prospects via the camera's eye.
"It's been unique to tweak a process through video because when you're live-scouting, you go to a game and you fill out a game report. That's a snapshot, which is obviously of value," Crowe said. "But you can watch three games of players in a row (on video) and fill out one game report and get closer to reality in many cases, too, and be more efficient, and 'cover' more ground than you could if you were actually covering ground."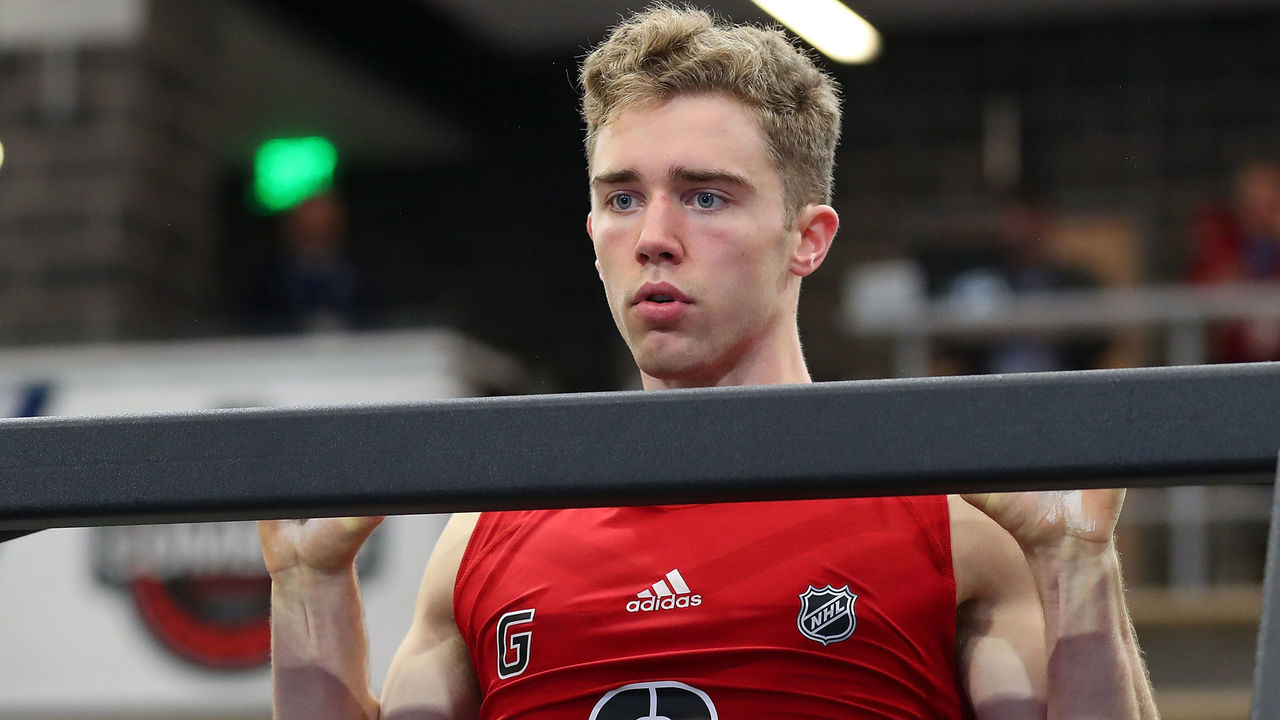 As noted by an amateur scout based in the U.S., this season will not only test the trust between area scouts and their superiors, it will also test teams' flexibility.
"Teams that collaborate well, work well with each other, have experience using video, those are the organizations that are going to have an advantage going into the 2021 draft," he said. "Teams that are dependent on seeing guys live, if that's the meat of your process, you're behind."
The scout added, "Maybe this is the year we use more data, deploy our analytics people more, and give them a bigger seat at the table."
Scouts have also relied on the opinions of people close to players, and knowing how to filter and interpret that information - separating the genuine analysis from the sales jobs - will be a key skill. Perhaps they can use this awkward period away from the rinks to make extra phone calls to a minor hockey coach or junior hockey trainer to dig into the player's history.
The NHL scouting combine, which typically runs each May in Buffalo, was canceled for the 2020 draft. If the world is still grappling with the pandemic next spring, physical testing could again be a missing link in the evaluation process. Technology has allowed teams to replicate the combine's in-person interviews, and both teams and players seem OK with the new normal.
Scouting for the 2021 draft will be about filling in the gaps created when the entire system was upended. Can a team learn more about a player's character or psychological makeup to shore up a report deemed incomplete due to a lack of live viewings? Can video and analytics identify underrated talents? How can an organization unearth a competitive advantage in undesirable circumstances?
"There's no question it's going to be different, and we're going to have to find ways to get it done. Just like we did to get ready for this draft," Kealty noted.
Said one Ontario-based scout: "The 2021 draft is going to be the strangest one."
John Matisz is theScore's national hockey writer.
Comments
✕
'Adapt or die': Scouting has been turned on its head for 2021 NHL Draft
  Got something to say? Leave a comment below!