Guest post: Why I'm both encouraged and discouraged by NHLers taking a stand
Andy Devlin / Getty Images
The 2020 NHL postseason has been postponed until Saturday because of a player-driven movement aimed at combating systemic racism and police brutality in the wake of the Jacob Blake shooting in Kenosha, Wisconsin, last week.
Speaking to theScore's John Matisz via phone, Chris Watkins, a 33-year-old Black hockey fan working in tech in New York City who writes for the hockey analytics website Hockey Graphs, shared his thoughts on the situation.
Hockey didn't find me. As a Black teenager, I kind of found it by accident.
It was 1997 and I had just gotten a PlayStation 1. It came with a demo disc of all the latest games and one of the demos was NHL 97. The Florida Panthers had just gone to the Stanley Cup Final so they were being featured. I got very familiar very quickly with Pavel Bure, Peter Worrell, all of those guys. Even though I grew up in Chicago and had seen hockey highlights on "SportsCenter," that was my first real introduction to the game. I learned about offsides and icings - those kinds of nuanced things - from a video game.
I wouldn't say I truly became a big hockey fan until a decade later when I was attending college in Atlanta and took in some Thrashers games. Which brings up the question: How do you get more people like me to fall in love with the sport - but at a younger age?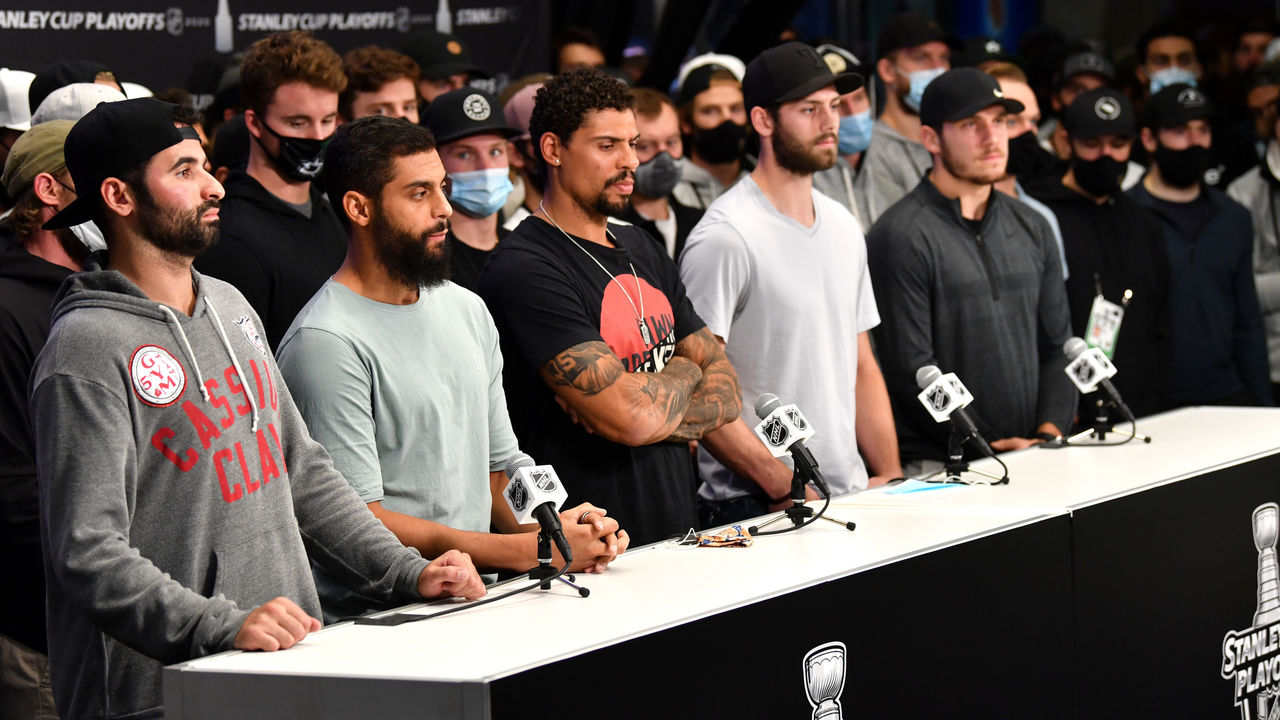 What's unfolded this week could prove to be helpful in answering that question. Or maybe it's just a small step forward that won't make much a difference in the long term.
From my perspective, there are two major things fans can take away from the postponement of games through Friday. One, regardless of how long it took to get here, the fact that NHL players were able to move toward this collective action of sitting out playoff games in an intense environment - and aligning in a way that, to be honest, the players probably haven't done since the last lockout - is very impactful.
They could have decided to put their heads down, continued to play games, and acted like nothing of significance was happening in the outside world. It appears, though, that players were genuinely concerned by the fact they had not moved as quickly as the other leagues did on Wednesday, as quickly as they should have given the circumstances.
On the other side of the coin: Generally speaking, when does the NHL take the lead on any issue? Concussion protocols? No. Interesting ways of gaining new fans? No.
If the league never figures out how to take the lead in the sports world, it's going to be left by the wayside when soccer comes for its spot. Alphonso Davies won the Champions League the other day. That's only going to accelerate the advancement of soccer in Canada and the U.S. And hockey - the most expensive and inaccessible sport out there - is probably the one that would be the first to fall when that revolution takes place. You can look at NHL players and say, "Hey, it's great they came together." But you can also look at the league and say, "How do you keep continually stumbling like this?"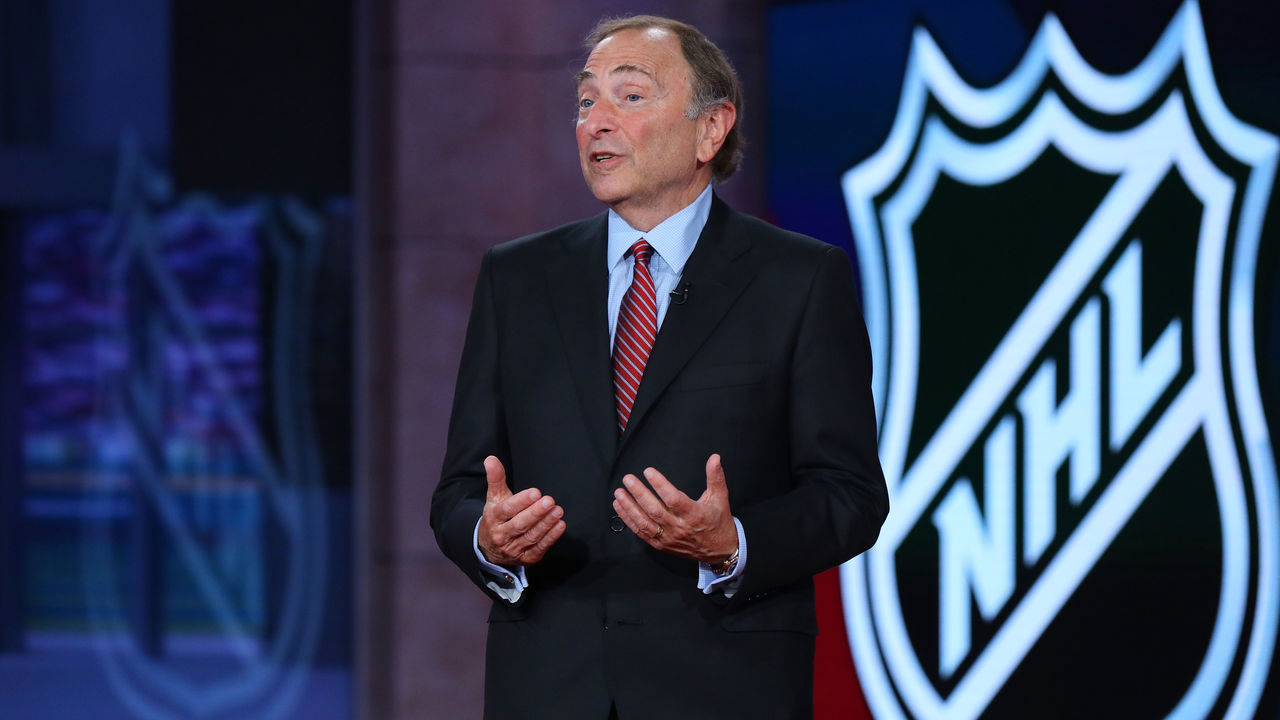 And let's not forget about the coaches.
Contrast Alain Vigneault's quote from the Toronto bubble - where on Thursday, he said he's been trying to put his head down 20 hours a day to win games and thus hasn't paid attention to anything else - with LA Clippers coach Doc Rivers' very emotional response to what's happening outside his bubble. There's also Gregg Popovich, the Bill Belichick of NBA coaches, who used every opportunity he had while he was in Orlando to bring attention to the issues of systemic racism and police brutality while also focusing on getting his team into the playoffs. There's such a significant gap in the awareness of what's really going on in the world around us.
For the players, it's sort of the same thing.
How many players who may have participated in Thursday's walkout actually know the full reasons why they're doing it? During the NHL's hiatus, we heard a lot about players educating themselves and understanding the issues better, but how many are taking the time to go beyond the videos of Jacob Blake and George Floyd or articles on Breonna Taylor and read up on the long history of racial violence in America that has been perpetuated by the state?
Walking off before a playoff game in protest of these horrific events isn't going to make any individuals engaging in these harmful activities rethink their actions. If someone wants to shoot an unarmed Black man, they are going to do that regardless of whether NBA players play or NHL players take a knee. But what I do think happens is that at a certain point you get a domino effect.
I'll use a historical example. We get the impression that Martin Luther King Jr.'s "I Have A Dream" speech happened and then they signed the Civil Rights Act in 1964 and everything was solved. Nope. There was a specific 10-year period (starting with the Alabama bus boycotts in 1955) where King's work built off each prior activity. Everything was a stepping stone to get to that final point.
It's the same thing with these athlete protests. You look back on Colin Kaepernick, whose refusal to stand for the national anthem first attracted attention four years ago Wednesday. That action created a dialogue, created a discussion. Some it was good, some of it was bad. But that obviously didn't solve the problems of police brutality and racism in America. What it did was set the wheels in motion for where we are today.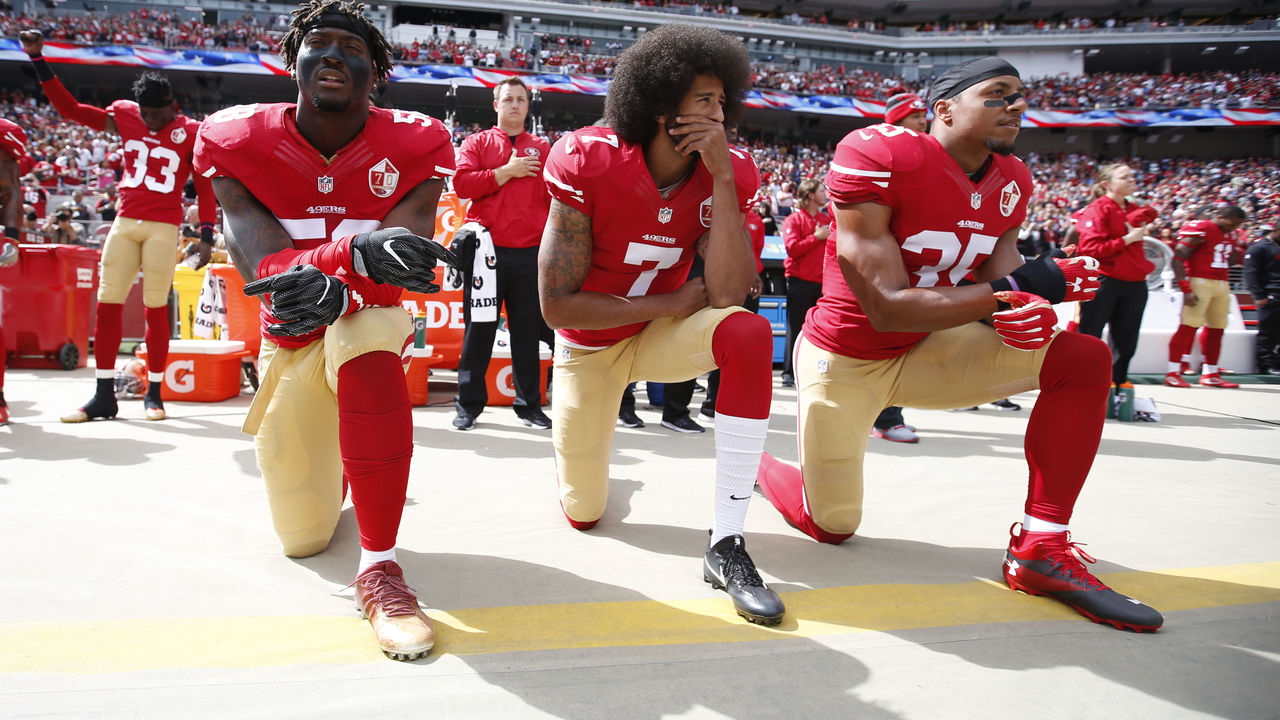 What will move the needle in hockey is for a cornerstone player like Sidney Crosby or Connor McDavid to come out and have a discussion with Kevin Weekes or Anson Carter or whoever it may be. Having a star put themselves out there and say, "This is a critical issue to me. I think it should be a critical issue for us as a league to get us to grow and get us to the right place. We cannot ignore these issues any longer."
And I get it: Hockey has one of the most affluent fan bases, as well as one of the most disproportionately white fan bases and white player bases. That isolates it from social issues involving minorities, women, people of lower economic roots, etc. There's a distance between hockey people and the day-to-day issues we're talking about here. They have to actively go and make the effort to educate themselves on this because it won't come to them. They have to go find it.
This week is definitely a step in the right direction. Unfortunately, it had to be the NBA and WNBA players sacrificing first, followed later in the day by MLS and MLB. The overwhelmingly positive reaction to those actions paved the way for NHL players to do the same.
I doubt if NHL players would have taken this stance if the Hockey Diversity Alliance had said early in the week, "Hey, we're going to be pre-emptive, we're going to be the first ones to do this." I 100% guarantee the games wouldn't be postponed. So I think that is still a reality for the players. And the hope is that they will get there at some point.
A deeper investment in people of color - in front offices, the coaching ranks, at the league office - is needed just for the NHL to catch up. I'll put it this way: If a team's power play is struggling, it's not going to bring in someone who has never dealt with a power play or put together a successful offense. You need someone who has that ingrained experience.
Leadership is not just putting your face in front of a shot to help your goaltender. It's not just fighting on behalf of your teammates. It's not just donating to charity. It's about your values. It's using your voice as a platform and causing positive change in the world.