Ranking the 5 best candidates to be the Capitals' next head coach
The Washington Post / Getty
Hiring Todd Reirden's replacement is one of the biggest decisions Brian MacLellan will face in his executive career. The Washington Capitals general manager fired his head coach on Sunday after just two seasons, and finding his successor will be an integral part of the franchise's quest for another Stanley Cup.
Despite modest regular-season success, Reirden couldn't replicate the same defensive formula as his predecessor, Barry Trotz. In two seasons under Reirden, the Capitals ranked 19th in the NHL in goals against per 60 minutes at five-on-five (GA/60). In the previous two years under Trotz, Washington ranked first.
MacLellan will surely target a coach with a track record of defensive success. And considering the organization's history of head coaches during the Alex Ovechkin era (MacLellan has been with the franchise since 2000, but he only became GM in 2014), he's going to pursue someone with extensive NHL head coaching experience.
| Coach | Year hired | NHL experience |
| --- | --- | --- |
| Glen Hanlon | 2003 | None |
| Bruce Boudreau | 2007 | None |
| Dale Hunter | 2011 | None |
| Adam Oates | 2012 | None |
| Barry Trotz | 2014 | 15 years |
| Todd Reirden | 2018 | None |
Five of the six head coaches since Ovechkin arrived were hired with zero NHL head coaching experience, and the only one to truly pan out was Boudreau.
The Capitals are a veteran team with a dwindling Stanley Cup window. Ovechkin (34), Nicklas Backstrom (32), Evgeny Kuznetsov (28), T.J. Oshie (33), John Carlson (30), and Dmitry Orlov (29) aren't getting any younger.
Washington needs a veteran head coach who can immediately get players to play a tighter defensive system (like they were with Trotz) for the club to take a run at another Stanley Cup. There's no time to mess around with a rookie bench boss.
Here are the five best candidates for the job:
5. Mike Babcock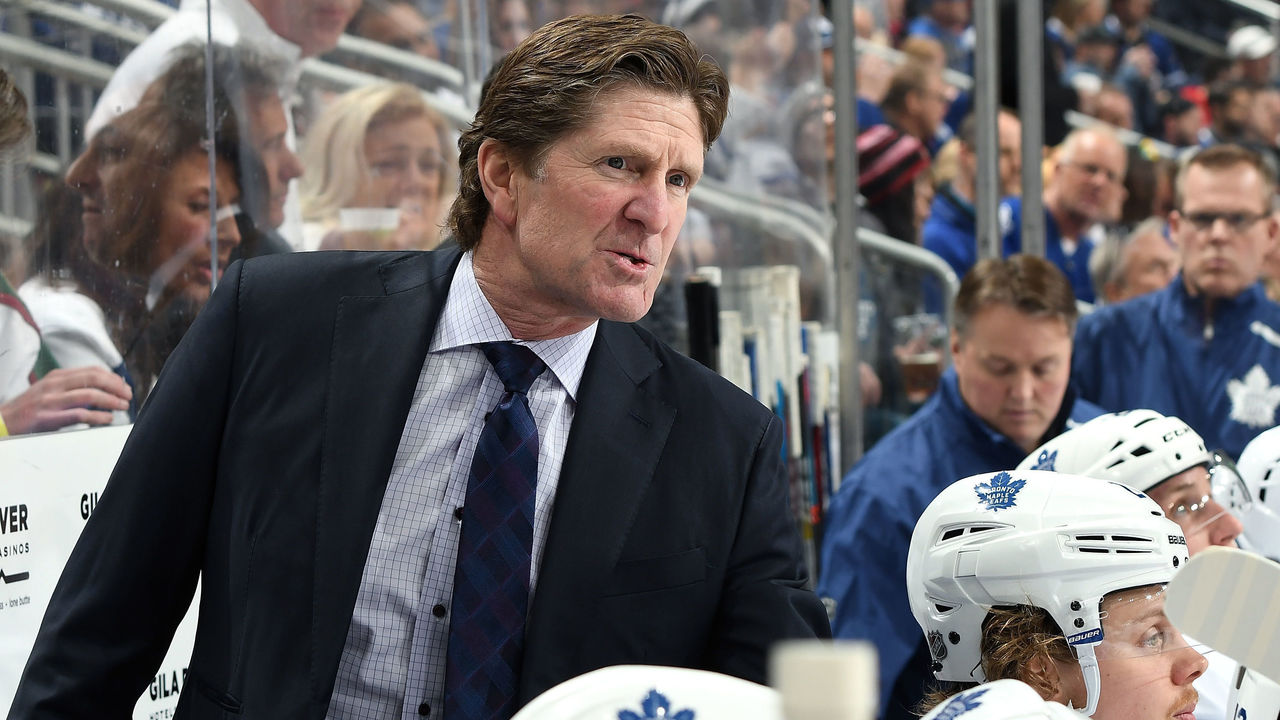 Hiring Babcock seems highly unlikely, considering the Toronto Maple Leafs are still paying him handsomely to hunt and travel. The Capitals, remember, were unwilling to meet Trotz's contract demands before he left for Long Island. Ponying up for Babcock doesn't seem to fit Washington's modus operandi.
Babcock has his flaws, too. In his four full seasons in Toronto, the Leafs finished in the top half of the league in goals against just once, and the Detroit Red Wings only reached that level twice over his final five campaigns in the Motor City. Babcock has also recorded just one playoff series win in the last eight years.
However, he's still one of the most decorated coaches of this era, which could tempt the Capitals. He's earned two Olympic gold medals, a World Cup title, a Stanley Cup, and has been to the finals on two other occasions. His attention to detail is impeccable and he can be a great motivator, though sometimes Babcock's methods are questionable.
4. John Stevens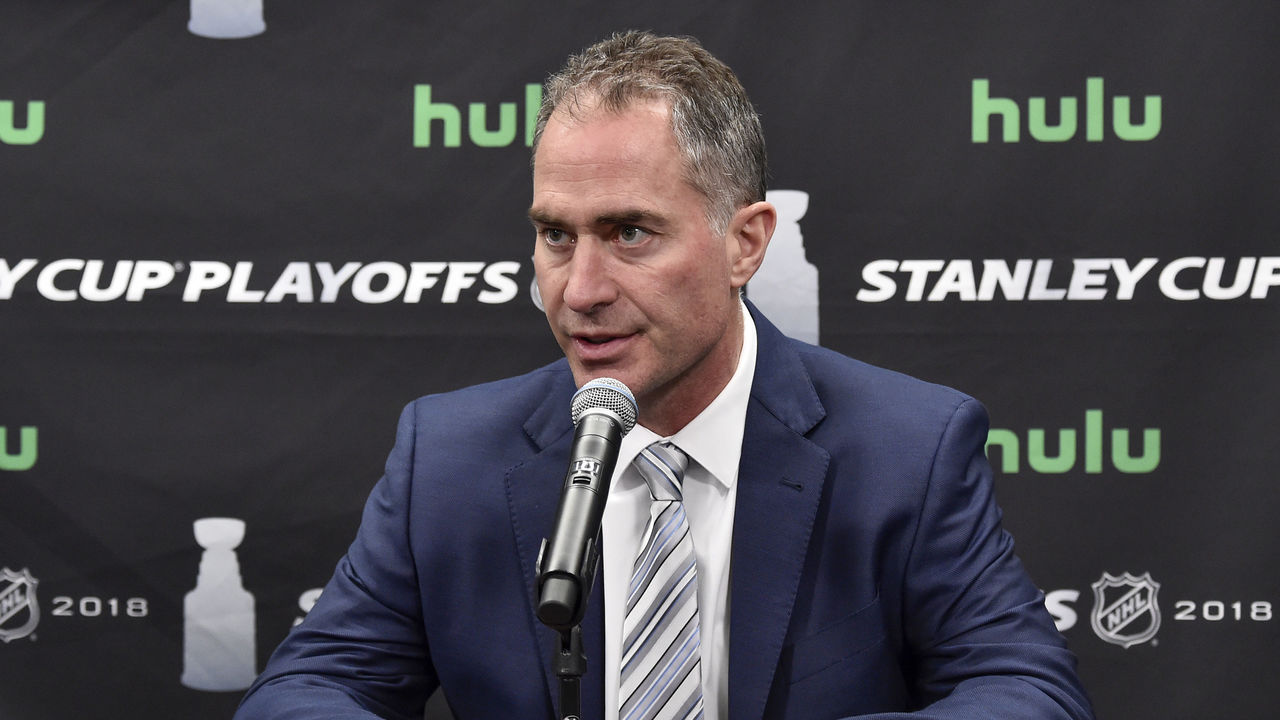 Stevens is by far the least-experienced candidate on this list with only 362 career games as an NHL head coach, making him a bit of an underdog for the Caps' gig.
After an up-and-down tenure in Philly from 2006 to 2009, he joined the Los Angeles Kings' staff as an assistant coach in 2010, spending parts of six seasons under Darryl Sutter. The Kings were a defensive juggernaut during that time, winning Stanley Cups in 2012 and 2014.
He became Los Angeles' head coach prior to the 2017-18 season, making the playoffs on the strength of the league's No. 1 defense in goals allowed. The team received exceptional goaltending though, as its expected goals against rate was middle of the pack (xGA/60). He was fired after a rough start to the following campaign and spent this season as an assistant coach for the Dallas Stars, who ranked second in GA/60 and seventh in xGA/60.
3. Peter Laviolette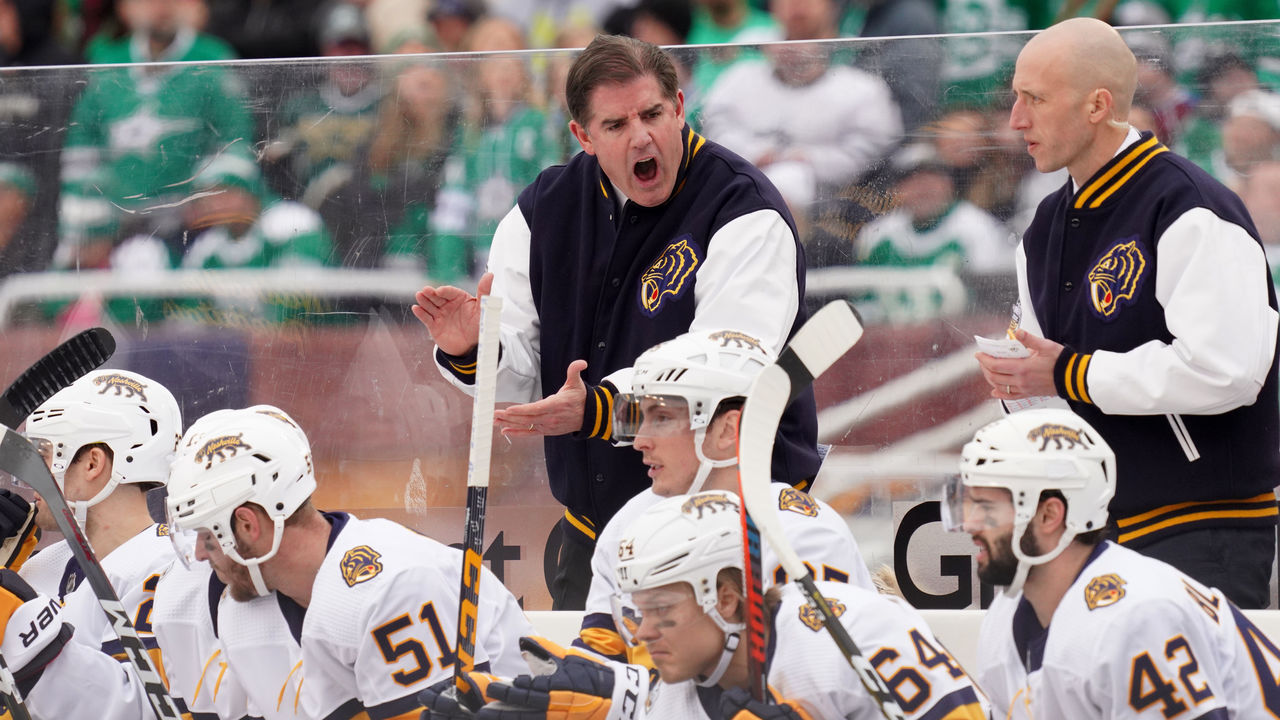 Laviolette's coaching career has been a tale of instant success. After the Carolina Hurricanes hired him in 2003, he won the Stanley Cup the next season. In his first campaign with the Philadelphia Flyers, he made it to the 2010 Stanley Cup Final. In his third season with the Nashville Predators, he also made it to the final.
That trend should certainly be enough to tantalize the Capitals' front office and earn Laviolette an interview. But he's also established himself as an excellent defensive coach.
Over his last three full seasons with the Preds, they ranked second in GA/60. Pekka Rinne playing well certainly helped, but the Predators also ranked eighth in xGA/60, which doesn't factor in goaltending.
2. Gerard Gallant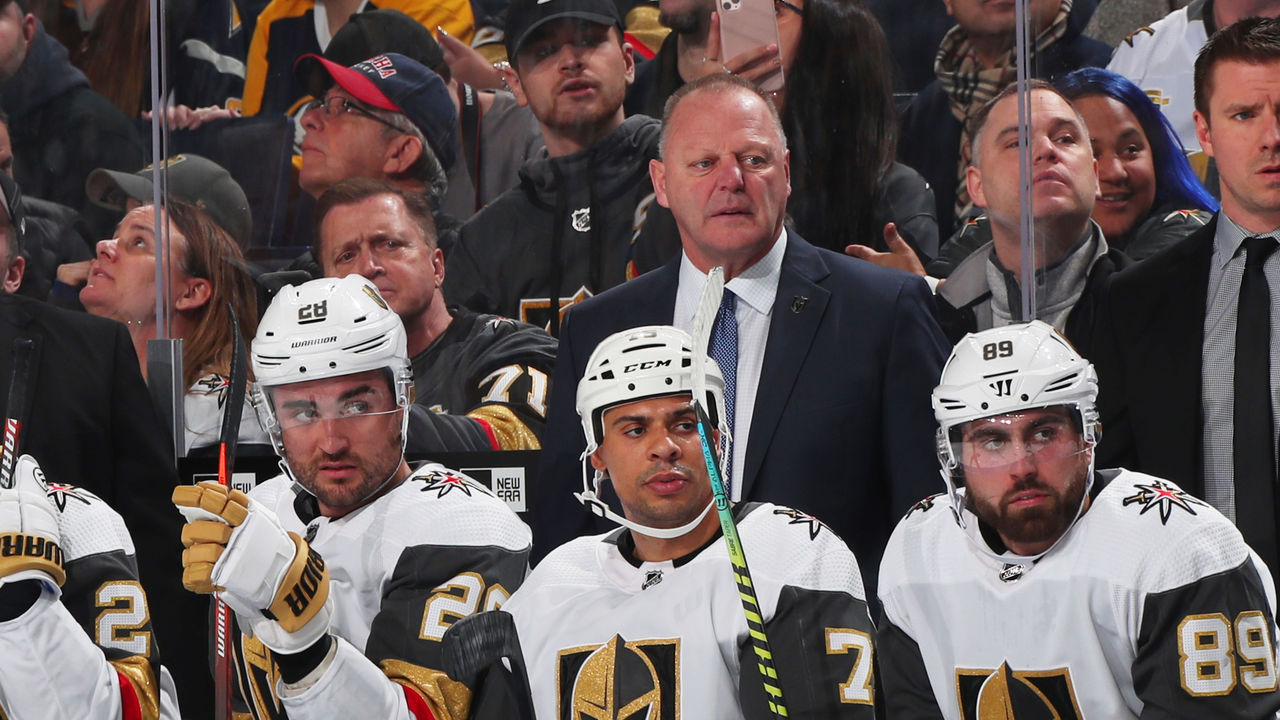 Gallant has also achieved instant success often. His Jack Adams Award-winning season in 2017-18 after he brought the expansion Vegas Golden Knights to the Stanley Cup Final is well documented. But he's also responsible for the Florida Panthers' lone playoff appearance over the last eight years, leading the team to the postseason in his second campaign on the job.
The 56-year-old hasn't really received a fair shake, either. In Florida he was fired 22 games into the following season after making the playoffs, despite posting a tolerable 11-10-1 record. His replacement, Tom Rowe, went 24-26-10. Gallant was also infamously forced to wait for a taxi after his dismissal.
In Vegas, he was fired this season even while owning a respectable 24-19-6 record, and the league's second-best expected goals share. Gallant was unlucky, as Vegas posted the NHL's fourth-worst PDO (shooting percentage plus save percentage) at the time he was canned.
1. Bruce Boudreau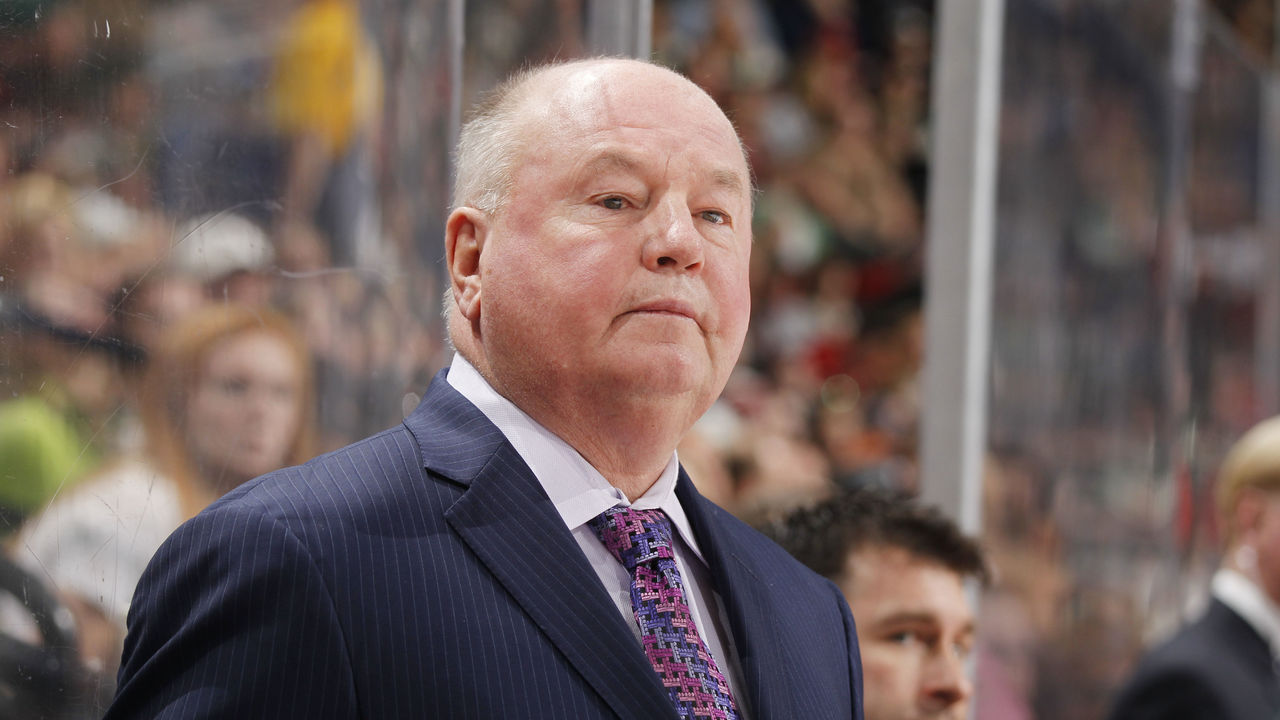 Boudreau returning to D.C. would be quite the story. He got his first NHL head coaching gig with the Capitals during the 2007-08 season, promptly winning the Jack Adams Award after that campaign. He led Washington to four straight playoff berths, including a 121-point Presidents' Trophy-winning season in 2009-10 before being fired 22 games into the 2011-12 season.
His inability to advance past the second round was Boudreau's undoing in Washington. He's made the playoffs 10 times in his 13-year coaching career, but postseason failure followed him during stops with the Anaheim Ducks and Minnesota Wild.
Boudreau had a bit of a reputation as an offensive coach during his time in Washington, but he's actually morphed into one of the league's best defensive coaches. Over his three full seasons in Minnesota, the Wild ranked first in the NHL in xGA/60, and ninth in GA/60. Even this season before he was fired, the Wild ranked first in xGA/60, but 14th in GA/60 due to some horrendous goaltending.
Most importantly, Boudreau has prior relationships with Caps players, giving him a leg up on other candidates. Five players still remain on the Capitals from the last Washington squad Boudreau coached, and he's appeared to maintain his connection with Ovechkin.
(Analytics source: Natural Stat Trick)