Pietrangelo hassle worth it for Vegas, plus 5 other early offseason thoughts
Scott Rovak / Getty Images
In 2020, the NHL offseason is on steroids. Last Tuesday and Wednesday saw the league hold a marathon virtual draft, then on Friday it opened the annual free-agency window. Transactions have since flooded in, headlined by a handful of notable trades and both Taylor Hall and Alex Pietrangelo joining new clubs. Here are seven thoughts about what's transpired across the NHL.
Golden Knights roll out red carpet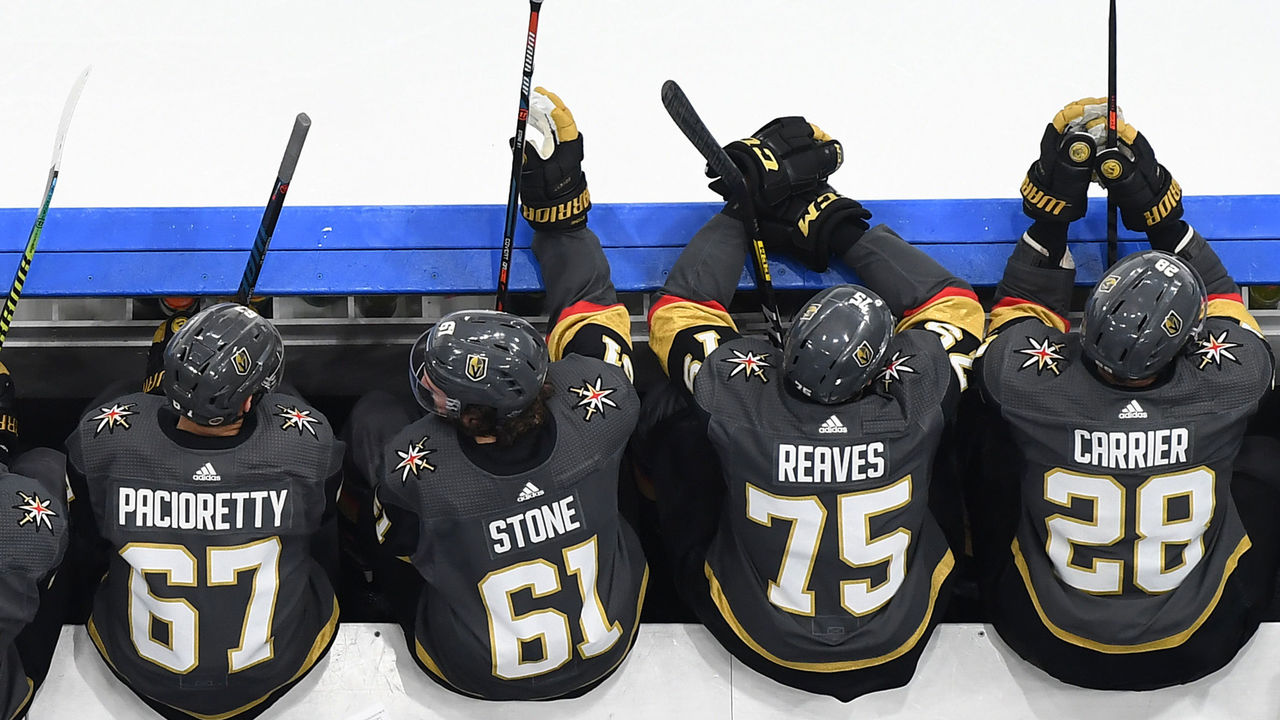 The cost of doing business constantly changes. In life and sport.
The Tampa Bay Lightning - the most recent Stanley Cup champions - had Blake Coleman and Barclay Goodrow cost them two first-round picks at the trade deadline. The price tags were expensive, yet the payoff was worth it. Even now, Tampa is dealing with an unenviable salary cap crunch in the wake of going all in on a title run. Again, it's the cost of doing business.
Really, though, who cares if you have a ring, right?
That's basically the Vegas Golden Knights' mentality this offseason. On Monday, they landed an elite player in Alex Pietrangelo, inking the St. Louis Blues' outgoing captain to a seven-year, $61.6-million deal. In the process, general manager Kelly McCrimmon traded away two key contributors for pennies on the dollar. Pietrangelo, the all-situations defenseman, is in, but top-pairing blue-liner Nate Schmidt and No. 2 center Paul Stastny are out - for the measly return of a third-rounder, fourth-rounder, and Carl Dahlstrom.
Despite the risk, it's not to say Vegas shouldn't have gone down this multi-layered path. McCrimmon should be applauded for once again being bold and bringing another high-profile talent to Vegas. And given how close this team has come to winning a Cup in its first three years of existence, there's no use in being conservative. Go nuts. Roll out the red carpet. Put all your chips in the middle of the table. Make the big splash while you can.
Pietrangelo, who finished fourth in Norris Trophy voting this past season after recording 52 points in 70 games, addresses Vegas' only glaring weakness: the absence of a No. 1 defenseman. Now, after Shea Theodore's breakthrough in the 2020 playoffs, head coach Pete DeBoer might actually have a pair of back end studs at his disposal whenever the 2020-21 season begins.
It won't be easy - winning a Cup in the salary cap era never is - but the Golden Knights have secured favorite status in the West by grasping the idea of calculated risk and acting upon it. Pietrangelo is the type of guy you do everything in your power, within reason, to acquire if he's made available.
Viva Las Vegas.
Not much to complain about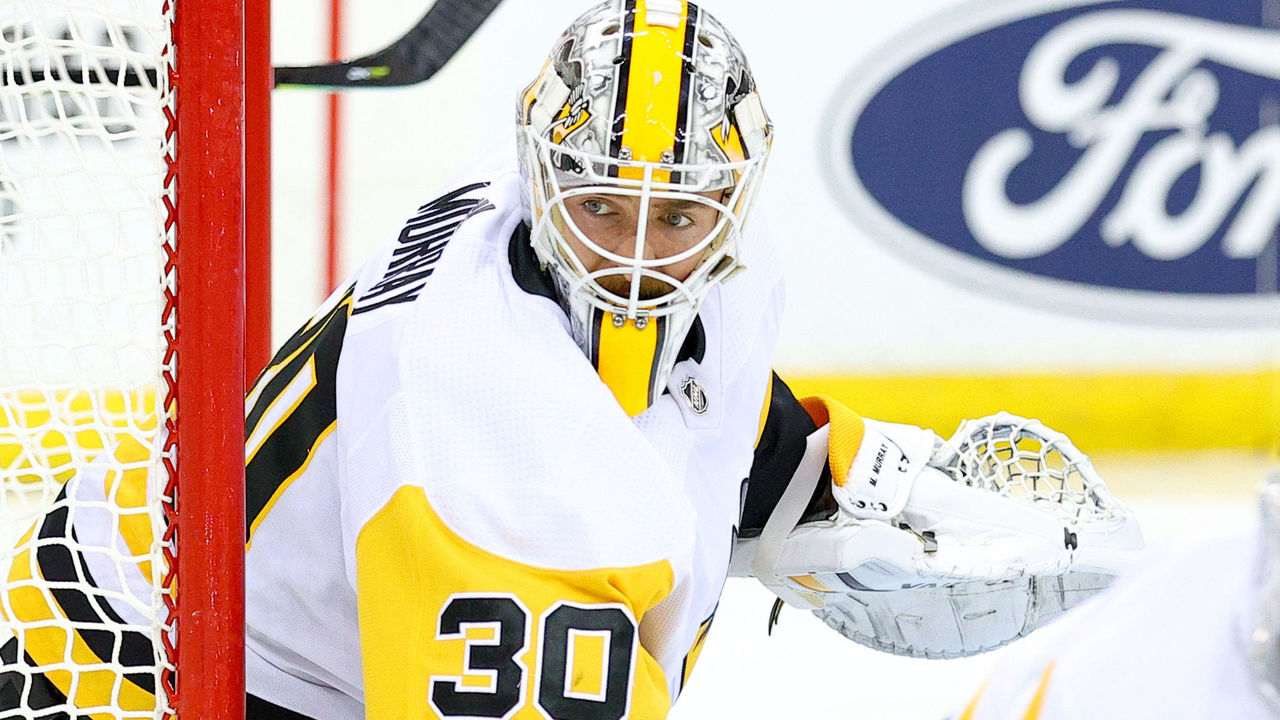 Where are all the regrettable contracts?
We knew the COVID-19 pandemic would affect free agency. There was no fighting that reality. But we didn't know to what degree until the deals started rolling in. And, based on the activity through four days, it's obvious teams aren't doling out $56 million over seven years for a Matt Duchene type, or $80 million over seven years for a Sergei Bobrovsky equivalent. Both money and term have been in short supply, and only a few deals are raising eyebrows.
Matt Murray's and Josh Anderson's deals are probably the biggest "huh?" contracts of the past week or so. Murray, who the Ottawa Senators acquired during the draft and then signed to an extension a few days later, will earn $25 million over the next four years, while Anderson is due $38.7 million over the next seven seasons. You can talk yourself into the scenarios - Murray's paycheck helps the Senators reach the cap floor and Anderson is a rare power winger who can skate and score - but both deals have bust potential.
The list more or less stops there, though, in terms of nonsensical, egregious behavior. Sure, there's nitpicking to be done on every GM's recent track record. (Why did the Edmonton Oilers re-sign Mike Smith? How did Jack Johnson receive another NHL deal? etc.) Even so, the usual silliness regarding contract terms has been minimized in this flat-cap, no-revenue climate.
As of Monday night, and excluding Pietrangelo's unconfirmed contract structure, only three of the 46 unrestricted free agents who have signed pacts for $1 million or more so far received signing bonuses in their deals (Taylor Hall and Braden Holtby both have bonuses in Year 1; Jacob Markstrom has bonuses in Year 5 and Year 6), according to PuckPedia. Of those 46 agreements, 28 were multi-year deals, while just 12 of the 28 multi-year contracts were for three seasons or more.
Another interesting development via PuckPedia: NHL clubs will dole out the lowest amount of compensation during the 2020-21 season in 21 of those 28 multi-year contracts. Put another way, teams backloaded many deals so they can pay players later, when presumably the league's economics return to normal or close to it, rather than sooner.
Rookie GMs getting to work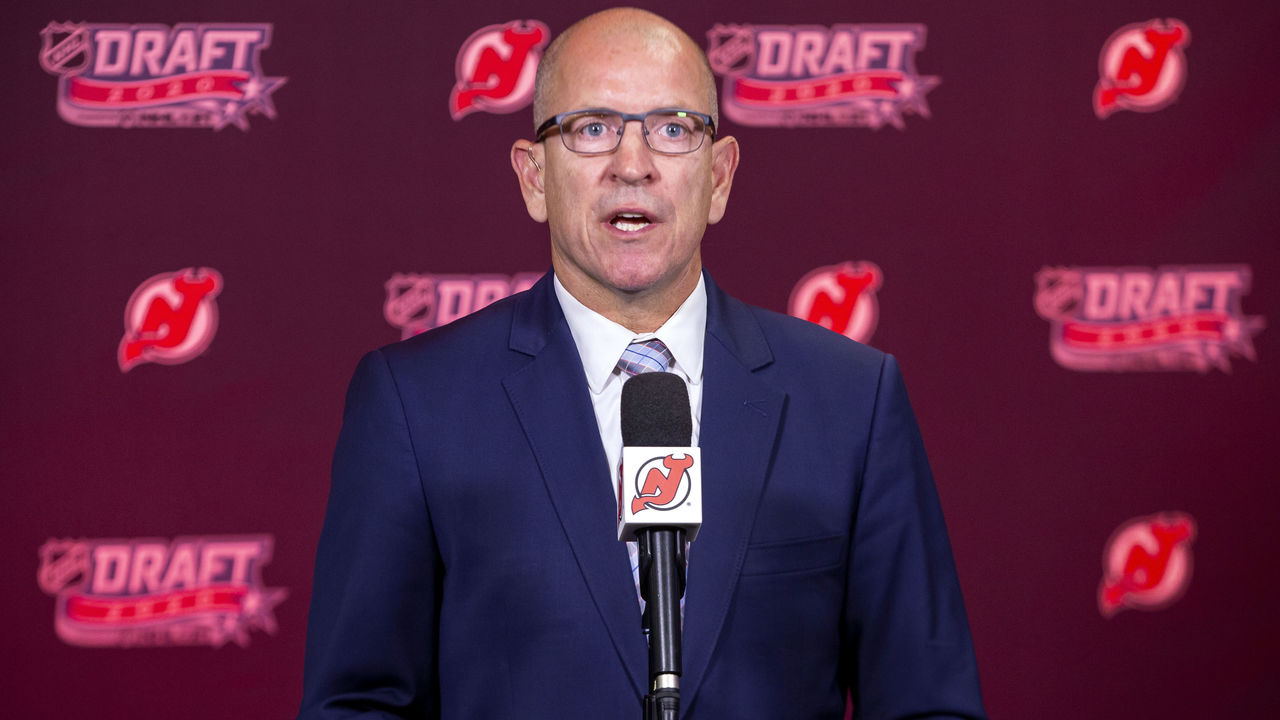 There have been four GM hirings in 2020: Bill Armstrong in Arizona, Kevyn Adams in Buffalo, Bill Zito in Florida, and Tom Fitzgerald in New Jersey. Armstrong's Coyotes have been pretty tame overall, making only minor moves, with depth forward Johan Larsson probably counting as the club's biggest get. Meanwhile, the other rookie bosses seem to be operating freely.
First of all, Adams deserves high praise for the sales job that landed the sought-after Hall. Nobody saw the one-year, $8-million deal coming, yet Adams made it happen. Props to him for, at the very least, injecting some positivity into the tortured Sabres fan base. (Nine years without the playoffs!)
While neither the Panthers nor Devils can claim to have reeled in a marquee name like Hall, both Zito and Fitzgerald have undoubtedly improved their squads. It's quantity over quality for those franchises.
On the heels of trading for power forward Patric Hornqvist from the Pittsburgh Penguins in late September, Zito acquired two players he knows intimately from his time with the Blue Jackets by signing defensive center Alex Wennberg and trading for shutdown defenseman Markus Nutivaara. Zito also nabbed bottom-six forwards Vinnie Hinostroza and Carter Verhaeghe, as well as rough-and-tumble blue-liner Radko Gudas for three years on a reasonable $2.5-million cap hit.
In short, Zito added depth to the one-line, one-pairing team he inherited.
New Jersey has also done all right for itself thanks to Fitzgerald's opportunism. Goalie Corey Crawford, a career-long Blackhawk, is a Devil for the next two years because Fitzgerald swooped in after Chicago didn't table an extension to the two-time Stanley Cup winner. Fitzgerald also acquired Andreas Johnsson - buried on the Maple Leafs' depth chart - for fellow forward Joey Anderson because the GM pounced after Toronto realized it couldn't afford Johnsson. The Devils also got defenseman Ryan Murray for basically nothing - a fifth-round pick in 2021 - because Fitzgerald swooped in when Columbus sorely needed to clear cap space in order to chase UFAs and extend restricted free agent Pierre-Luc Dubois.
Not too shabby for a few GM newbies.
Goalie carousel winners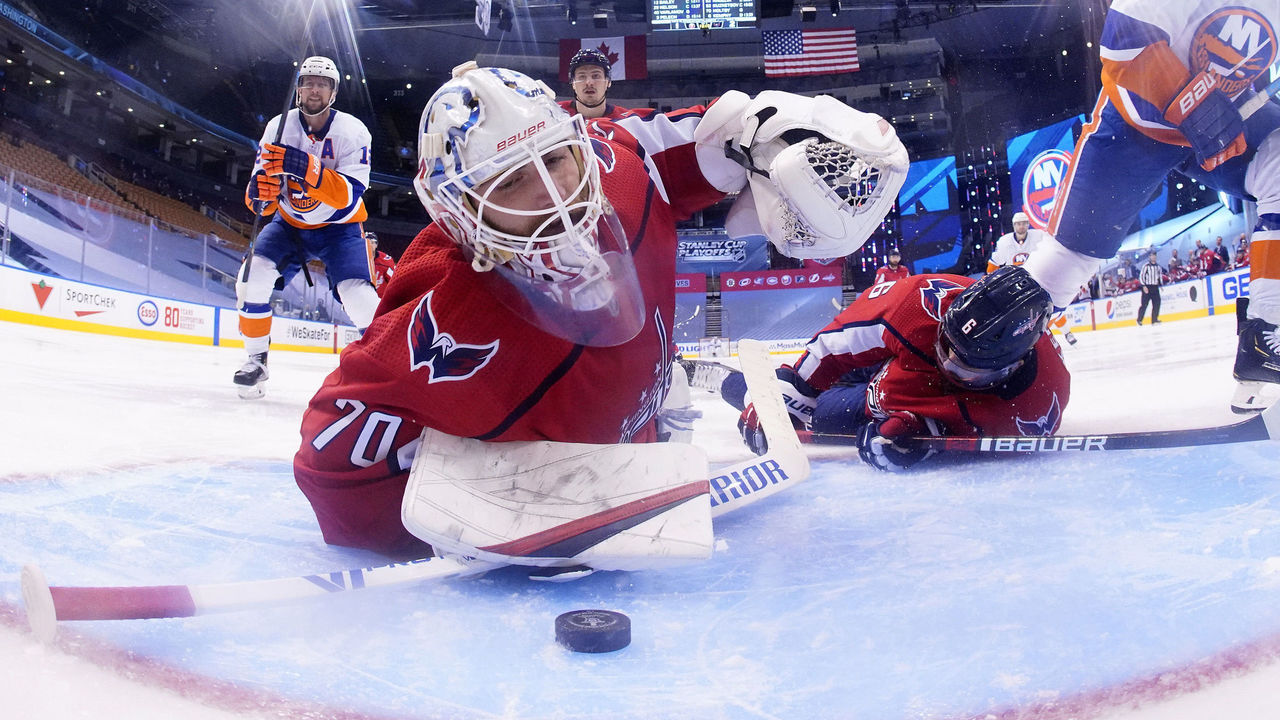 Here's a non-chronological recap of the game of musical chairs goalies have played over the last while: Henrik Lundqvist left the Rangers for the Capitals; Holtby left the Capitals for the Canucks; Markstrom left the Canucks for the Flames; Cam Talbot left the Flames for the Wild; Thomas Greiss left the Islanders for the Red Wings; and Crawford left the Blackhawks for the Devils. Plus, the Wild shipped Devan Dubnyk to the Sharks while the Penguins dealt Matt Murray to the Senators.
It's an exhausting list to absorb and, frankly, it's difficult to grade since there are plenty of fair contracts and nice player-team fits in the mix. Popping off the page in the right way, though, are two similar situations: Holtby's arrival in Vancouver, and Crawford's departure for New Jersey.
Both goalies are past their prime; Holtby's 31 years old and Crawford's 35. But there's still tremendous value to be squeezed out of the tail end of their impressive careers. The Canucks are looking to make the transition from Markstrom to Thatcher Demko as painless as possible, and the Devils hope to do something similar with Mackenzie Blackwood. These well-liked veterans increase the probability of a smooth handoff, and they're no slouches themselves between the pipes.
On another note, the Markstrom ordeal in Vancouver could have been a complete disaster for Canucks GM Jim Benning. He could have lost Markstrom and struck out on Plan B. However, Benning apparently played his cards correctly and now has a solid 1A-1B combo with Holtby on board.
Suddenly sunny in Detroit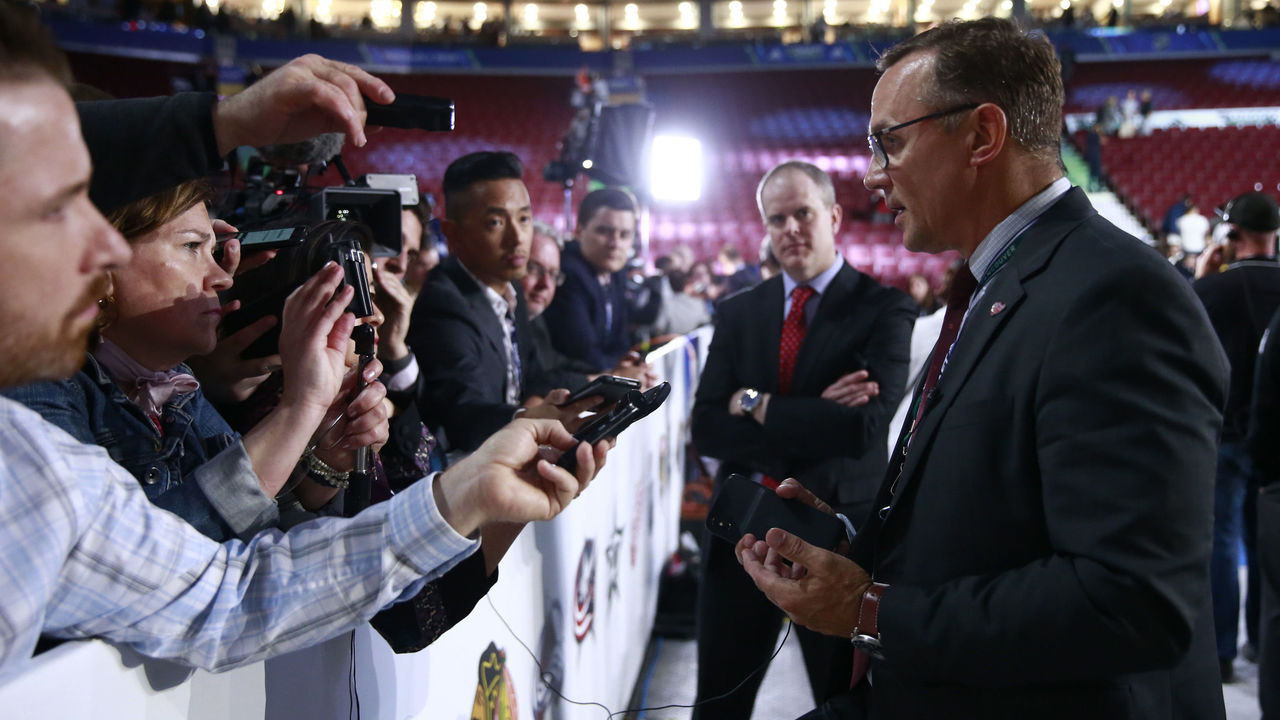 While being unveiled as the Detroit Red Wings' GM last April, Steve Yzerman repeatedly said, "There's a lot of work to be done." The 2019-20 season hammered that point home; the Wings lost 54 of 71 games and finished with a stunning minus-122 goal differential.
Conversely, the past couple of weeks have been awfully encouraging for the franchise. First, the Yzerman-built Lightning won the Stanley Cup, which is a confidence booster. A few days later, Detroit received glowing reviews after taking Swedes Lucas Raymond and William Wallinder fourth and 32nd overall, respectively, in a 12-pick showing at the NHL draft.
Yzerman then made some shrewd moves over the weekend, signing middle-six forwards Vladislav Namestnikov (two years, $2 million per season) and Bobby Ryan (one year, $1 million) to beef up the Wings' attack. The blue line has been reinforced, too, with UFAs Troy Stecher (two years, $1.7 million per season) and Jon Merrill (one year, $925,000) brought into the fold alongside veteran Marc Staal, who Detroit acquired via trade last month.
Toss in new starting goalie Greiss (two years, $3.6 million per season) and re-signed forward Sam Gagner (one year, $850,000), and you have a ton of short-term, low-cost, low-profile pickups. That's exactly what the Wings need in abundance right now as the franchise evolves from a miserable tanking team to a semi-competitive rebuilding club.
Former GM Ken Holland left Yzerman a mess to clean up - bloated contracts, a lackluster prospect pipeline, no hope - but the ex-captain is starting to leave his mark.
Offer sheet watch continues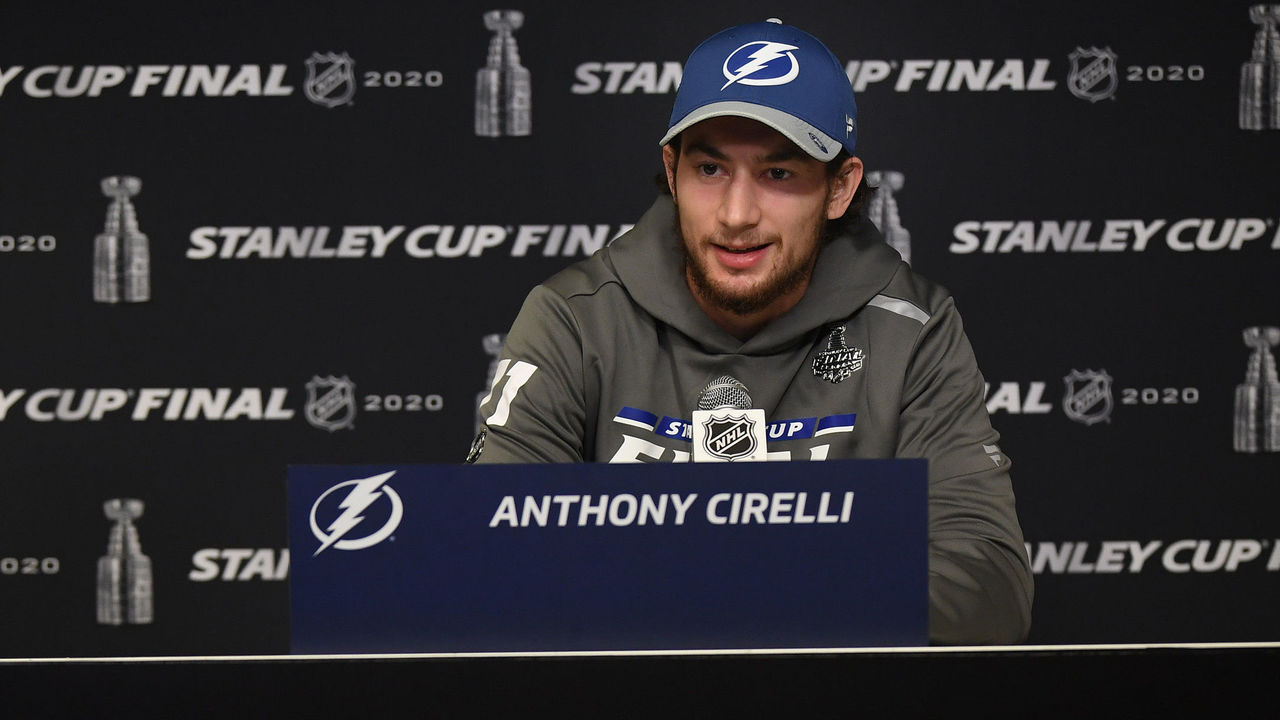 Oh, to be a fly on the wall inside the Lightning's war room.
Aside from swapping picks on draft day, GM Julien BriseBois has made just four NHL-level moves since winning the Cup on Sept. 28. He extended Mitchell Stephens, Patrick Maroon, and Luke Schenn, and placed Tyler Johnson on waivers in an attempt to shift money off the books.
Otherwise, the Lightning - whose RFAs Anthony Cirelli, Mikhail Sergachev, and Erik Cernak could be spicy offer-sheet targets - have been inactive on the transaction front. Perhaps it's a game of chicken on BriseBois' part, where he's hoping some desperate GM calls him with a trade package that can free up more cap space for Tampa Bay. Or, perhaps, BriseBois is waiting for madness to ensue elsewhere.
The Lightning are definitely the most vulnerable team, but it seemed like the New York Islanders also could've been susceptible to an offer sheet before they traded underrated blue-liner Devon Toews to the Colorado Avalanche. Stud center Mathew Barzal, top-four defenseman Ryan Pulock, and Toews were all eligible to sign one as RFAs. Now, with Toews gone, New York has $8.2 million in space for Barzal and Pulock, keeping most of the attention on Tampa Bay.
On second thought, considering offer sheets are so rare - Sebastian Aho signing with the Montreal Canadiens last July was the first in six-plus years - and most NHL owners are cash poor anyway, which brave soul would dare toss an offer sheet at a player employed by a team run by legendary hockey executive Lou Lamoriello? Based on the respect the Isles GM commands across the league, the answer is, "Not many, if any."
John Matisz is theScore's national hockey writer.
Comments
✕
Pietrangelo hassle worth it for Vegas, plus 5 other early offseason thoughts
  Got something to say? Leave a comment below!