It's "July 1" but on Oct. 9. The NHL is set to open free agency at noon ET on Friday, more than three months later than usual. With the salary cap remaining at $81.5 million for (at least) the 2020-21 season, and with the 2021 Seattle Kraken expansion looming, there shouldn't be any shortage of action on the trade and signing fronts. Here are five teams set up to make cannonball-sized splashes in the coming days.
Vegas Golden Knights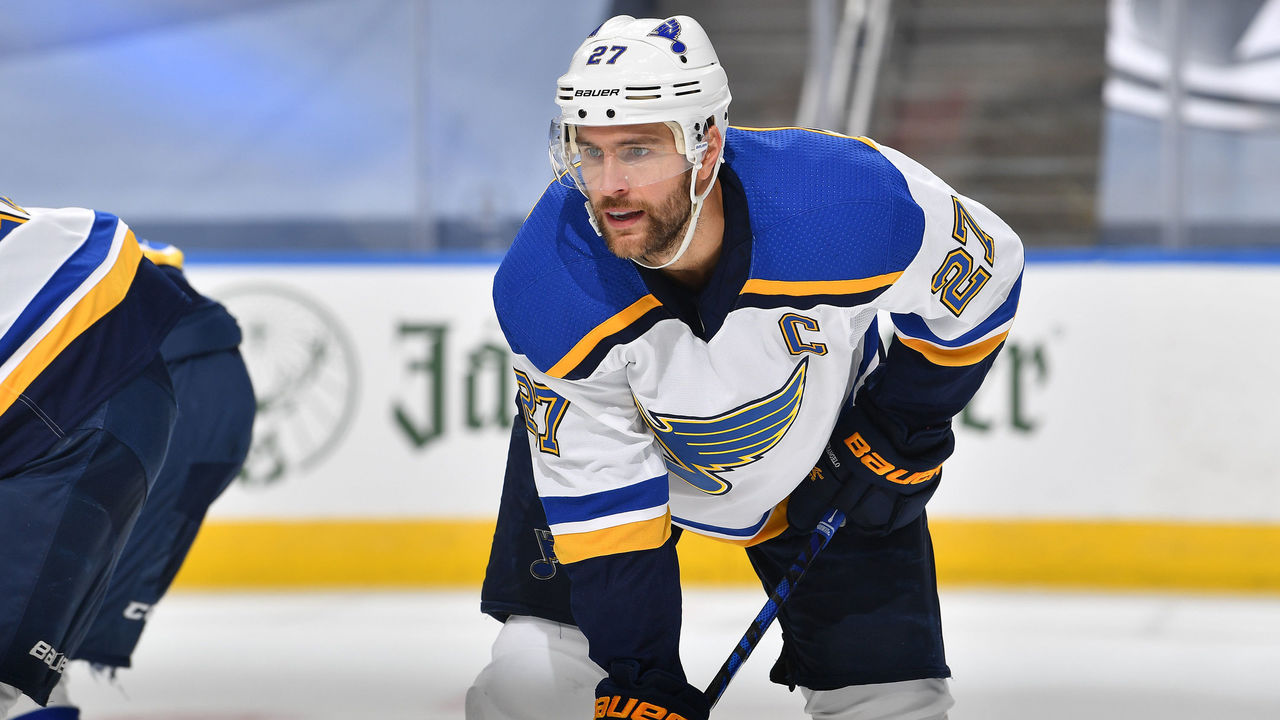 The Golden Knights have been the opposite of subtle since joining the league in 2017. They've acquired Mark Stone, Max Pacioretty, and Robin Lehner via trade, signed Paul Stastny in free agency, and been linked to seemingly every big name said to be available.
The lead-up to this free-agency period has been no different, with Vegas considered a front-runner to land 30-year-old defenseman Alex Pietrangelo if the Blues captain doesn't re-sign in St. Louis. Pietrangelo, an elite right shot who can eat minutes while playing in all situations, would be a tremendous complement to lefty Shea Theodore, who broke out during the 2020 playoffs.
Before general manager Kelly McCrimmon can get serious about pursuing Pietrangelo - or other UFA defensemen such as Torey Krug, T.J. Brodie, Kevin Shattenkirk if Plan A falls through - he'll need to shed salary. With 12 forwards, six defensemen, and two goalies signed on for next year, Vegas is currently over the cap limit at $84.3 million, according to CapFriendly.
One well-publicized way to create room would be to ship out goalie Marc-Andre Fleury and his $7-million cap hit through the 2021-22 campaign. The Golden Knights recently extended Lehner for five years at $5 million per season, so Fleury's days in Vegas appear to be numbered. He's ranked fifth on TSN's Trade Bait Board, while teammates Stastny (14th), Nate Schmidt (38th), Jonathan Marchessault (39th), and Alec Martinez (40th) also make the list. Not all of them will be traded, of course, but something has to give.
It's going to be complicated for McCrimmon. However, the Golden Knights have consistently proved they can land the big fish. There's no doubting the 2018 Stanley Cup finalists will pursue any and all opportunities to get better in the present as they attempt to capitalize on a slowly closing win-now window.
Winnipeg Jets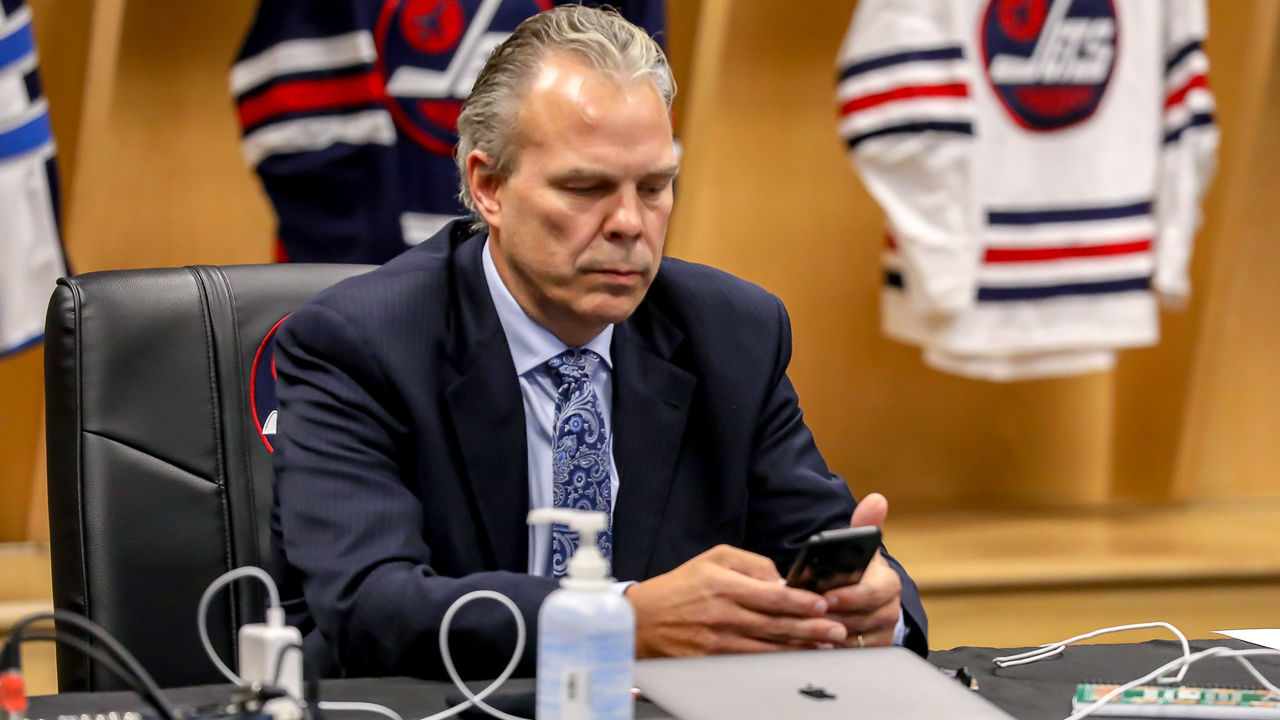 The Jets are back to the drawing board heading into free agency after going through hell last year with the departures of defensemen Jacob Trouba, Dustin Byfuglien, Ben Chariot, and Tyler Myers. The club's top priorities are pretty obvious: a top-four defenseman and probably a top-six center with No. 2 center Bryan Little's playing future up in the air due to lingering symptoms from a head injury.
Winnipeg has roughly $11 million in cap space, though currently only eight forwards, five defensemen, and two goalies are under contract for 2020-21. Does GM Kevin Cheveldayoff hold off on signing any more of his own guys (defenseman Dylan DeMelo inked a four-year extension Wednesday) so he can pursue out-of-market free agents? That's one way to attack the situation. But, the problem with that plan is twofold: 1) Winnipeg isn't perceived as a prime destination for UFAs, and 2) there aren't too many interesting centers available.
Through that lens, the idea of trading super sniper Patrik Laine - a rumor that's been circulating for weeks and has often included the Philadelphia Flyers as the partner - seems less crazy and could perhaps be the easiest way for the Jets to acquire a quality defenseman and/or forward. Of course, Cheveldayoff must be careful. If Laine reaches his ceiling as a regular 50-goal threat, you can bet everybody in the hockey world will be quick to let Cheveldayoff know who gave up on the Finnish sniper before he turned 23.
Columbus Blue Jackets
If you squint hard enough you can pinpoint what Columbus is up to this week.
On Tuesday afternoon, GM Jarmo Kekalainen acquired playmaking center Max Domi and a third-round pick from the Montreal Canadiens in exchange for power winger Josh Anderson. Hours later, he shocked draft pundits by selecting KHL sniper Yegor Chinakhov at No. 21. Both moves signaled that the defensively driven Blue Jackets are in the market for some offense. Then, on Wednesday afternoon, he inked Domi to a two-year contract.
Expect much of the same moving forward. RFA Pierre-Luc Dubois is in need of a big raise, but the Jackets' decision to buy out forward Alexander Wennberg on Thursday opens up a total of $6.1 million in cap space and could produce a scenario in which Columbus can chase a UFA forward. Mike Hoffman's lethal shot, Andreas Athanasiou's speed, or Anthony Duclair's mixture of both would be welcomed. You have to wonder, too, if Alex Killorn or Tyler Johnson, two skilled, middle-six forwards on the trade block in Tampa, might be of interest.
Where Kekalainen could really impact the offseason landscape is in the crowded goalie market. Reports suggest neither Elvis Merzlikins nor Joonas Korpisalo is untouchable, and one of them will probably leave Columbus this offseason. Both have two years left on their current deals, with Merzlikins making a fair $4 million per season and Korpisalo earning a measly $2.8 million. Teams looking to steer clear of the UFA goalie market, which will be inflated and hectic, could instead pivot to making a deal with the Jackets.
It'll be fascinating to see what this squad looks like when the dust settles. Dubois, Seth Jones, and Zach Werenski are Columbus' ride-or-dies over the long term. The rest of the roster appears to be in transition, and adding offensive punch is clearly the MO after 2019-20 underlined that deficiency.
Colorado Avalanche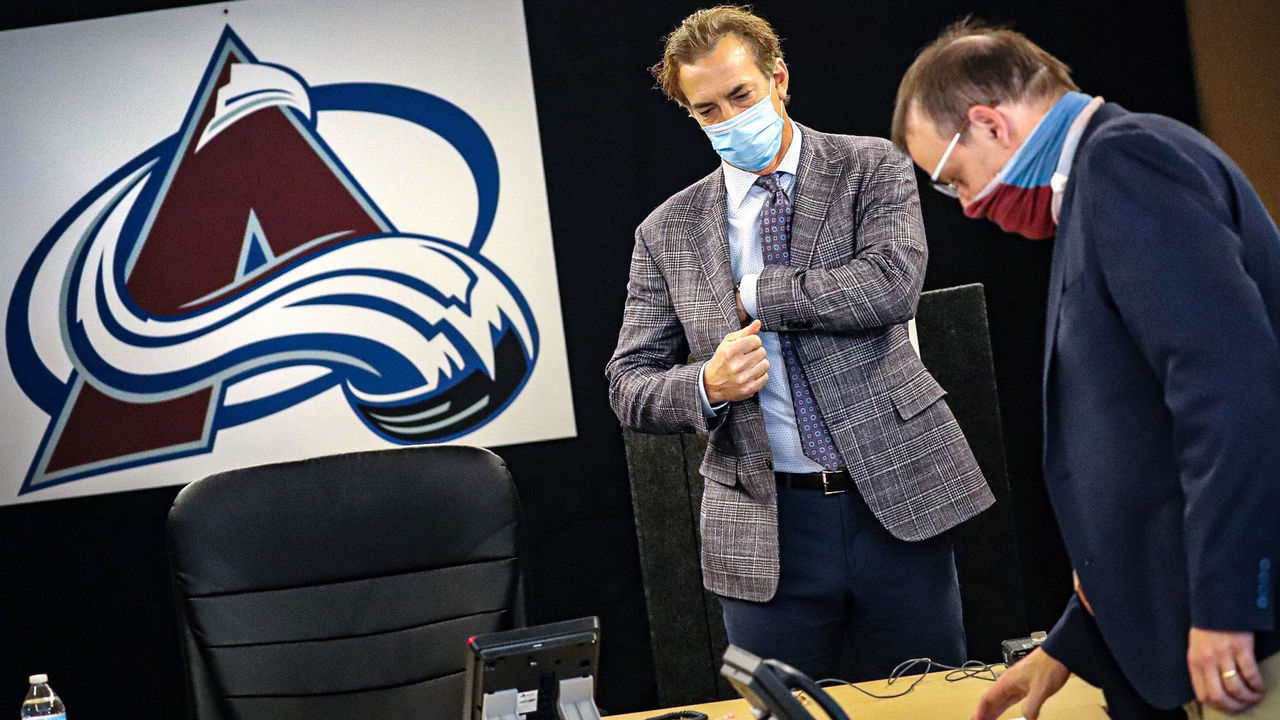 The Avalanche are in an enviable position this offseason. Not only are they Stanley Cup contenders and arguably ahead of schedule on their trajectory, but they're also in reasonable shape financially - for the next year, anyhow.
GM Joe Sakic has approximately $22.4 million in cap space, and there are no marquee names that need to be re-signed for next season. However, top defenseman Cale Makar, captain Gabriel Landeskog, and starting goalie Philipp Grubauer are all due hefty extensions next offseason. For that reason, Sakic must project a bit, although there's no reason why the Avs can't pursue some of the biggest names on the market, including Taylor Hall.
Hall, a 28-year-old play-driving left-winger, would be a tremendous fit stylistically, with his excellent skating and transition play blending perfectly with how Colorado loves to push the pace. The 2018 Hart Trophy winner is said to be taking the wooing process slowly by fielding pitches from a variety of clubs Friday before sitting down to decide where he'd like to go. Aside from the style fit and available money, the Avs boast a wealth of talent on the roster.
Sakic added around the edges of Colorado's offense last summer, bringing in Nazem Kadri, Joonas Donskoi, Andre Burakovsky, and others. It made a huge difference. This year, he has an opportunity to pounce on an uncertain free-agent market reeling from the revenue impacts of the COVID-19 pandemic. With all of that cap room, perhaps Colorado could even table an offer sheet for an RFA too.
Nashville Predators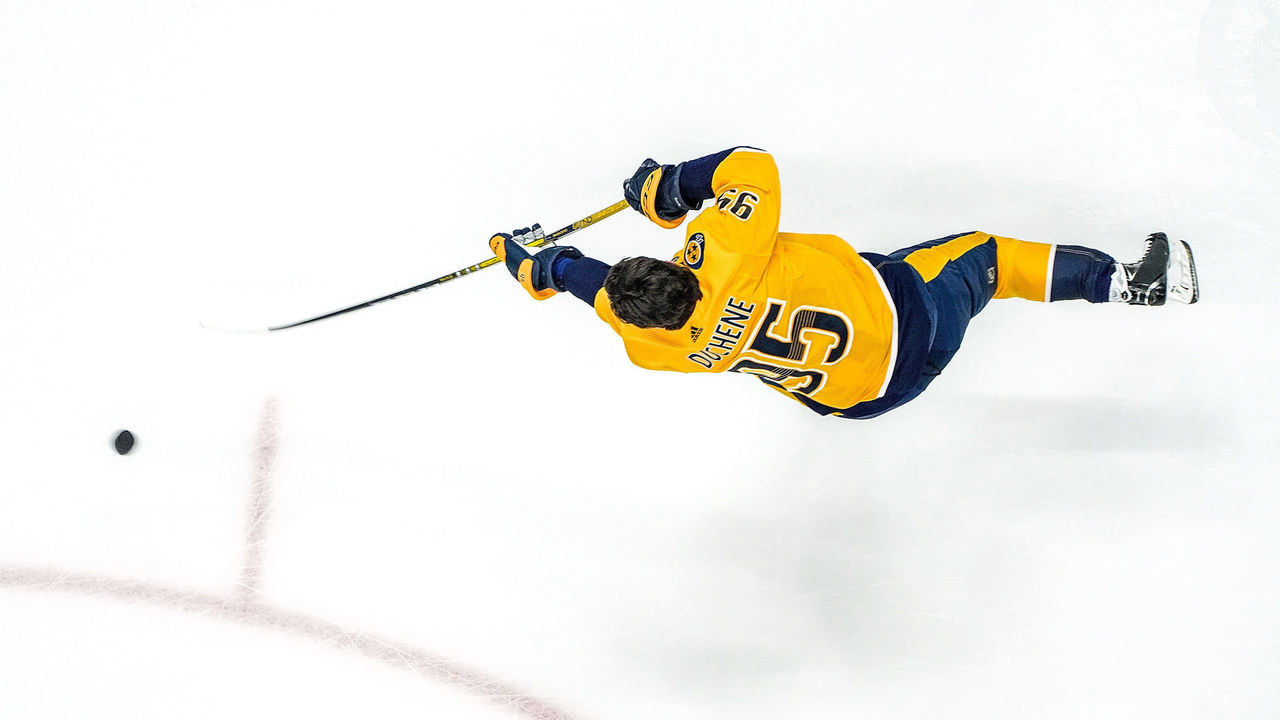 There isn't a team giving off a "moves incoming!" vibe quite like the Predators.
On Wednesday, the last four years of Kyle Turris' contract were bought out and Nick Bonino was traded alongside two draft selections to the Minnesota Wild for Luke Kunin and one pick. Those two transactions cleared $8.1 million from the books and gives GM David Poile $17.7 million in cap space to sling around as he continues to revamp the forward group. Pending UFAs Mikael Granlund and Craig Smith won't be coming back either.
According to The Athletic's Pierre LeBrun, Nashville is one of several teams vying for Hall's attention and have a meeting set up for Friday. If that push fails, perhaps Poile will take a healthy run at mid-tier forwards like Evgenii Dadonov, Tyler Toffoli, Hoffman, Duclair, and Athanasiou.
TSN's Trade Bait Board has Matt Duchene and Ryan Johansen ranked 27th and 28th, suggesting an even deeper reorganization up front could be in the offing. Minnesota defenseman Matt Dumba has been the subject of trade rumors for months and could be another potential acquisition for a team desperately trying to make a statement.
The Predators have made it out of the first round just once since they reached the Stanley Cup Final in 2017. It's time for massive changes, and Poile, a man not afraid to rattle the cage on occasion, seems dead set on charting a new course.
John Matisz is theScore's national hockey writer.