4 questions Maple Leafs need to answer after Kapanen trade
Rene Johnston / Toronto Star / Getty
The Toronto Maple Leafs surprised the hockey world Tuesday by trading Kasperi Kapanen to the Pittsburgh Penguins in a six-player deal that netted them a 2020 first-round pick. The move itself wasn't entirely shocking, but the timing of it - in the midst of the Stanley Cup Playoffs - certainly was.
Maple Leafs general manager Kyle Dubas has a busy offseason ahead of him, so it was important to handle any business involving Kapanen sooner rather than later. He spent most of his first full offseason last summer trying to shed Patrick Marleau and Nikita Zaitsev's contracts and negotiate a new deal for Mitch Marner.
Now, Dubas has a full offseason to leave his fingerprints on the team, and more flexibility to do so after the Kapanen trade. Here are four questions the Maple Leafs will need to answer this offseason:
Will the 'Core-4' remain intact?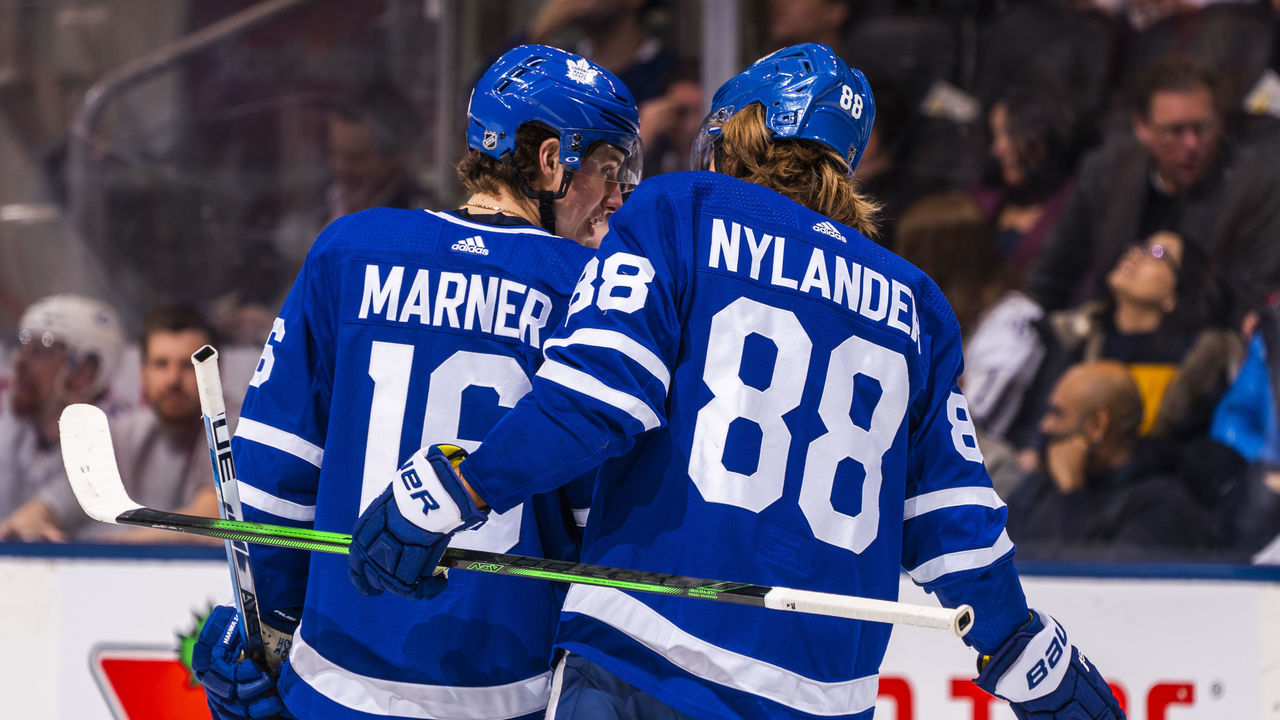 Many believe a team can't function properly in a salary-cap league if it's paying four players more than a combined $40 million. However, it seems unlikely that Toronto parts ways with one of Marner, Auston Matthews, John Tavares, or William Nylander.
Only Marner and Nylander are even remotely possible, and only if either is moved for an elite defenseman. It would be tough to find a suitable partner that can take Marner's $10.893-million cap hit and give up a cornerstone defenseman, and Nylander likely doesn't have enough trade value to net an elite blue-liner.
Prediction: All four players remain in Toronto.
Will there be more cap casualties?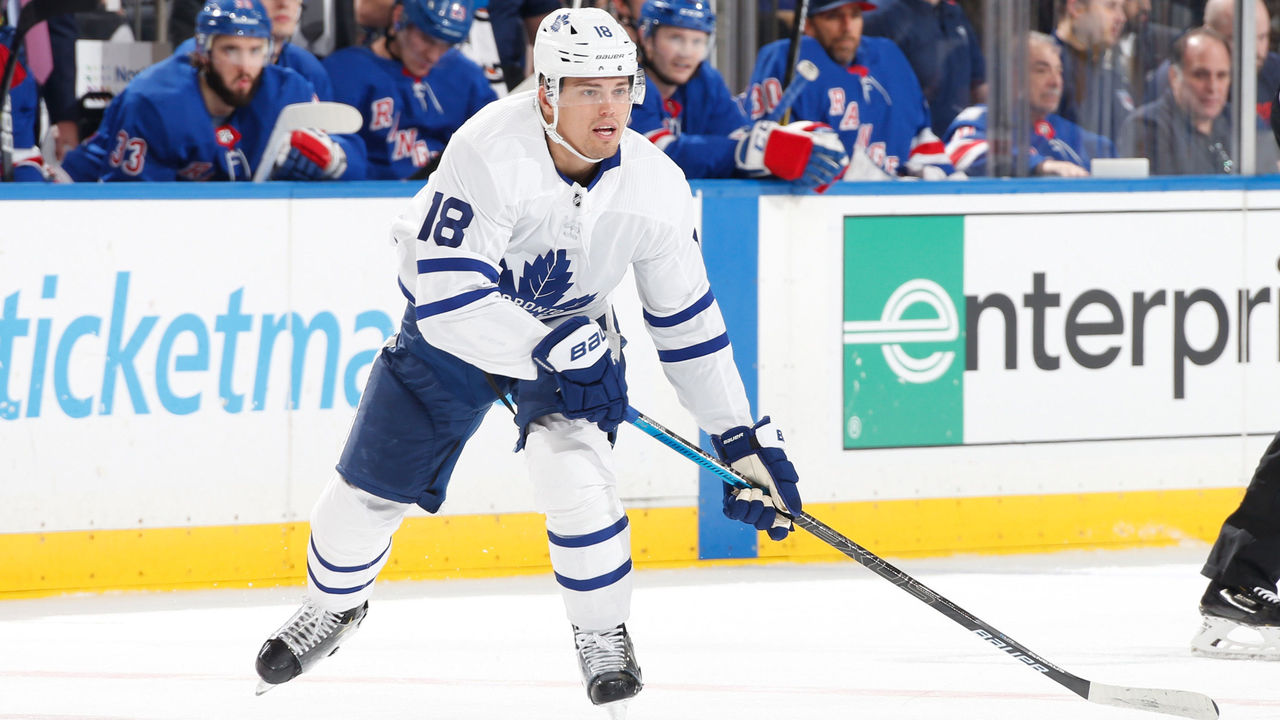 Trading Kapanen created $3.2 million in cap flexibility, but the Maple Leafs can still make more room by dealing another forward. Andreas Johnsson and Alexander Kerfoot are reportedly prime candidates.
Johnsson, 25, is signed for three more seasons with an average annual value of $3.4 million, and he's just one year removed from a 20-goal campaign. The 26-year-old Kerfoot is locked in over the same length at a near-identical $3.5 million AAV. The latter may offer more value due to his ability to play center.
It will be nearly impossible to land a legitimate top-four defenseman if Dubas decides to hang on to either Johnsson or Kerfoot. Toronto will still have less than $3.5 million to spend on a blue-liner if only one is traded, which won't be enough money for the type of player the Maple Leafs hope to attract.
Prediction: Johnsson will be traded to the New Jersey Devils - who were reportedly interested in Kapanen - with a 2020 fourth-round pick for a 2020 third-round pick and 2021 third-rounder. Kerfoot will be traded to the Florida Panthers with a 2020 fourth-round selection - originally owned by the Vegas Golden Knights - for a 2020 second-rounder.
How will they acquire a top-4 defenseman?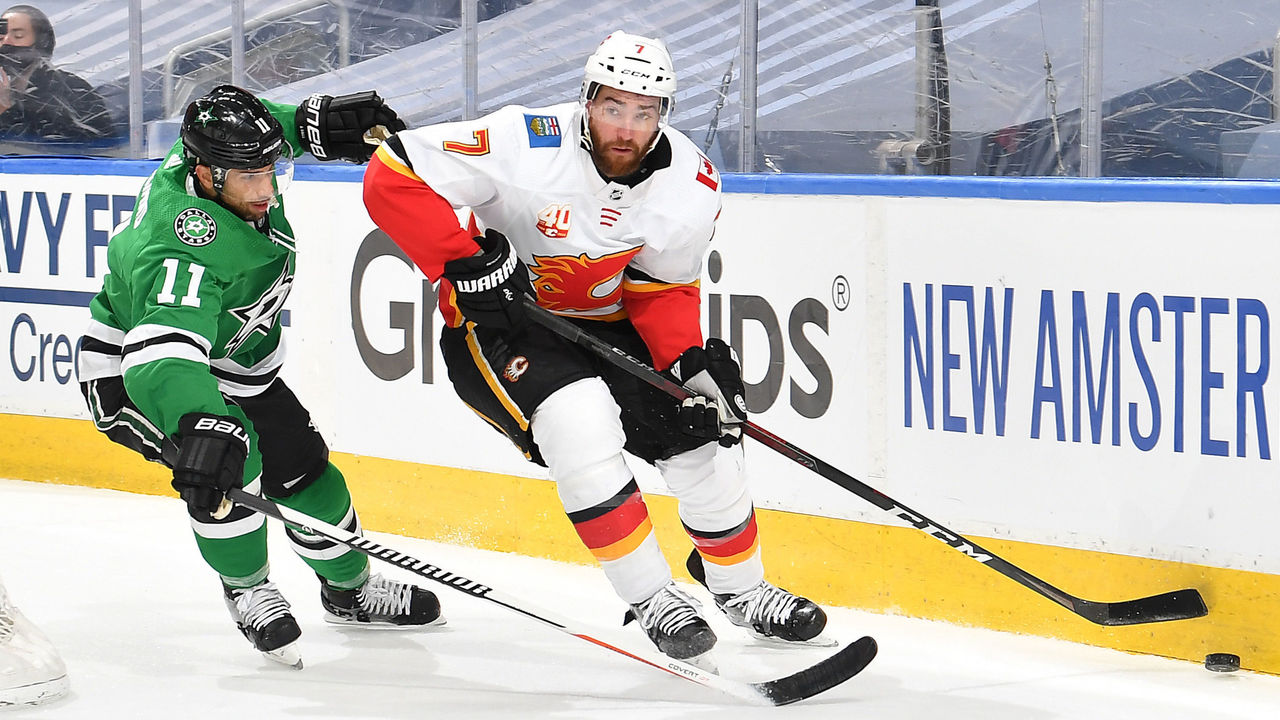 It's possible the Maple Leafs explore a trade for a defenseman. The Minnesota Wild may be willing to part with a member of their defense corps in preparation for the Seattle expansion draft - perhaps Matt Dumba or Jonas Brodin - but the price would certainly be high. Such a move could require parting with a blue-chip prospect such as Rasmus Sandin, which is likely not something Dubas wants to do.
Instead, the Maple Leafs could go the free-agency route, as prices may not be as high as projected before the COVID-19 pandemic. The flat salary cap will hamper the ability of many teams to sign players, and the loss of revenue could affect the spending by some smaller market clubs.
There are plenty of intriguing players who could be available for the right price, including Dustin Byfuglien, T.J. Brodie, Chris Tanev, and Travis Hamonic - all of whom play the right side.
Prediction: Maple Leafs sign Brodie - a player Dubas nearly acquired for Nazem Kadri - to a three-year, $15-million contract.
Will there be a change in goal?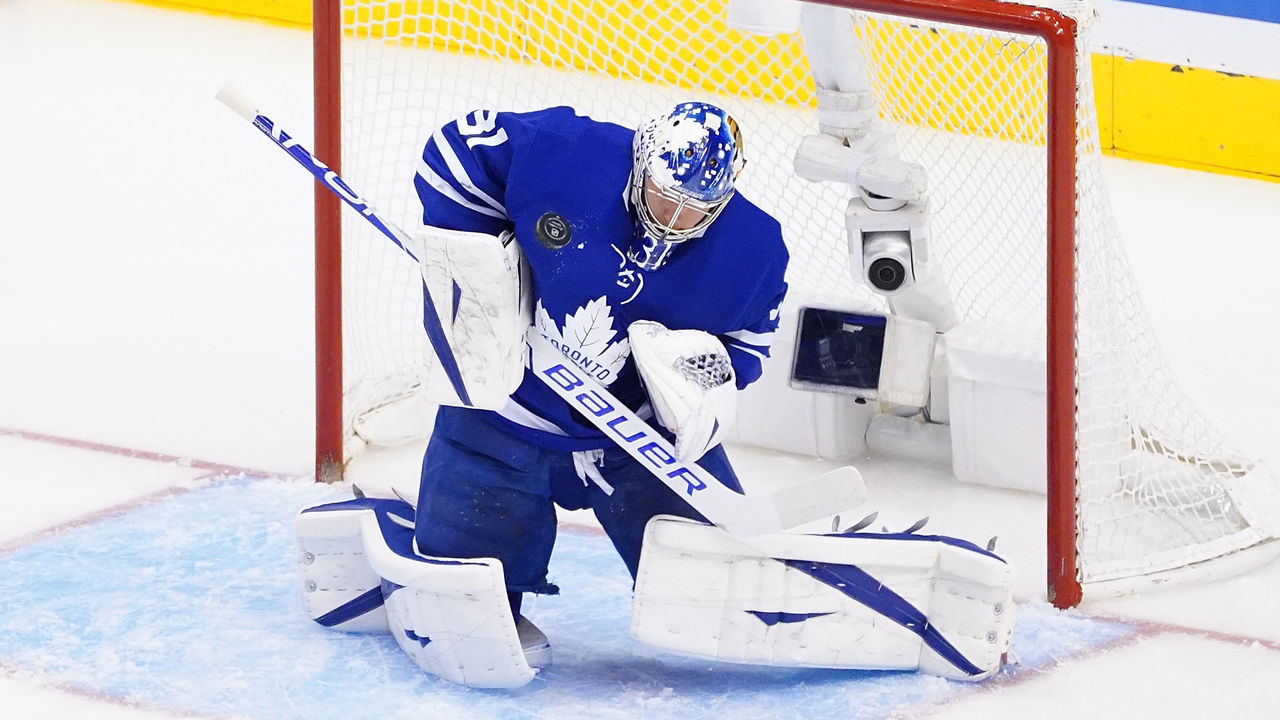 Frederik Andersen has one year remaining on his contract before he hits unrestricted free agency. He's coming off his worst regular season with the Maple Leafs, though he did sport a .936 save percentage in five playoff games against the Columbus Blue Jackets. It was far from his fault that the team didn't advance, but he was outplayed in the crease for the fourth straight postseason.
It's possible the Maple Leafs could move Andersen and sign a goalie in free agency for less than his $5-million cap hit. However, trade partners could be limited, as only contenders would be interested in Andersen since he's a rental, and most contending teams already have a goalie. The ones that don't would likely rather find one via free agency so they don't have to give up any players in return.
Prediction: Andersen plays out the final year of his contract.
The finished product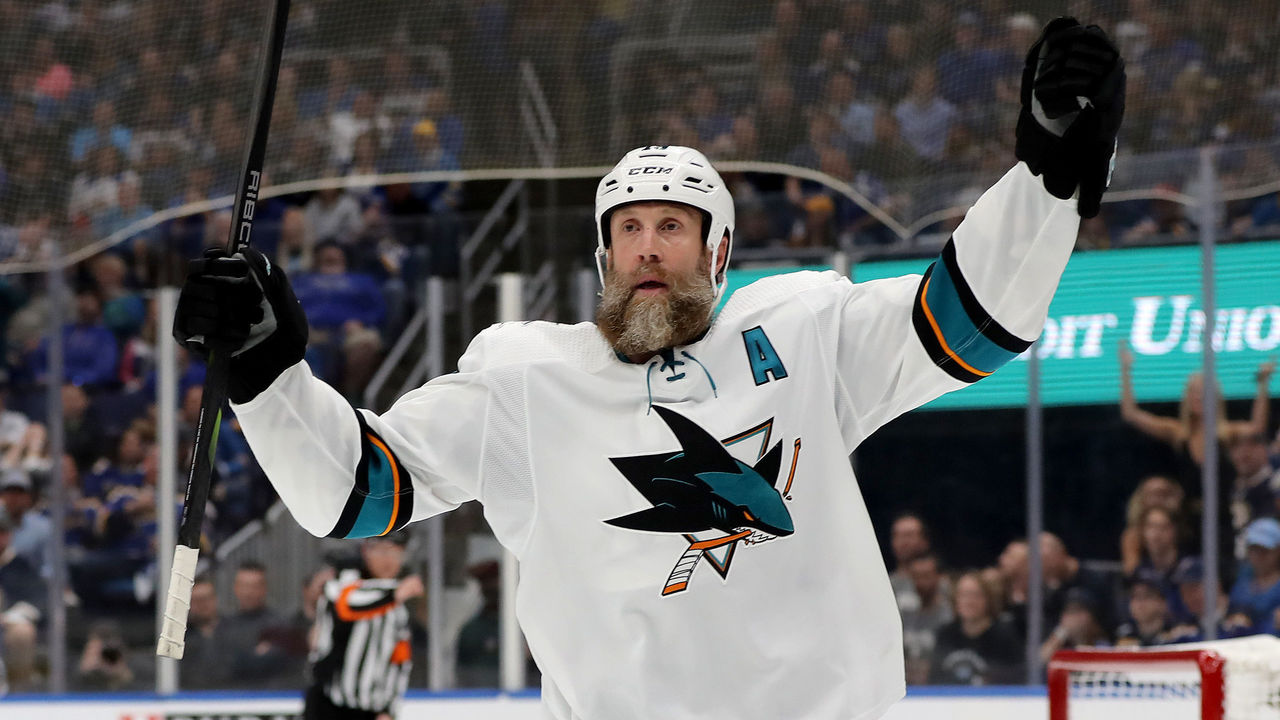 We've made a 2020-21 lineup prediction upon answering the four questions. It includes a trio of bargain UFA additions to replace Kapanen and the hypothetical losses of Kerfoot and Johnsson. Here's a look at the roster, which comes in $341,467 under the $81.5-million salary cap, according to CapFriendly:
Bold = projected acquisition
* = projected re-signing
Forwards
| LW | C | RW |
| --- | --- | --- |
| Zach Hyman ($2.25M) | Auston Matthews ($11.6M) | Mitch Marner ($10.9M) |
| Ilya Mikheyev* ($2M) | John Tavares ($11M) | William Nylander ($6.96M) |
| Nick Robertson ($850K) | Joe Thornton ($1M) | Tyler Ennis ($2M) |
| Alexander Barabanov ($925K) | Pierre Engvall ($1.25M) | Jason Spezza* ($700K) |
| Pat Maroon ($900K) | | |
Defense
| LD | RD |
| --- | --- |
| Morgan Rielly ($5M) | T.J. Brodie ($5M) |
| Jake Muzzin ($5.63M) | Justin Holl ($2M) |
| Mikko Lehtonen ($925K) | Travis Dermott* ($1.5M) |
| Rasmus Sandin ($894K) | |
Goalies
G
Frederik Andersen ($5M)
Jack Campbell ($1.65M)
There are undoubtedly some significant question marks in the bottom-six forward group (Thornton is 41), but similar uncertainties existed even with Kerfoot and Johnsson eating up close to a combined $7 million, and moving them would allow Dubas to turn the blue line from a definite weakness into a strength.
Lehtonen was the KHL Defenseman of the Year in 2019-20. His addition and the growth of Sandin make it possible for Dermott to potentially be used as trade bait. However, the Maple Leafs learned in the postseason how critical defensive depth is.
If this group can't get over the hump in the playoffs, then it might be time to revisit Question 1.
Comments
✕
4 questions Maple Leafs need to answer after Kapanen trade
  Got something to say? Leave a comment below!