After startling Game 1 losses, the NHL's No. 5 seeds evened their play-in series in Game 2 on Monday night. Here are three lessons from Pittsburgh's 3-1 win over Montreal and Edmonton's 6-3 handling of Chicago.
Price really is MTL's sole hope
We'll address Connor McDavid's hat trick in short order. First, it's only fair to lavish a few paragraphs of praise on the hero of the earlier prime-time game: the Canadiens goaltender whose steadiness under siege went unrewarded.
Any misgivings that Pittsburghers harbored about the Habs' chances in this playoff matchup - the creeping fear that even the 24th-ranked team in the restart could win three of five games with Carey Price in net - remain well warranted even after Monday's Penguins triumph. Price's 35 saves increased his series total to 74 on 78 shots faced. That gives him a .949 save percentage against heavy fire, relegating the memory of his mediocre .909 figure from the regular season to some remote recess of the mind.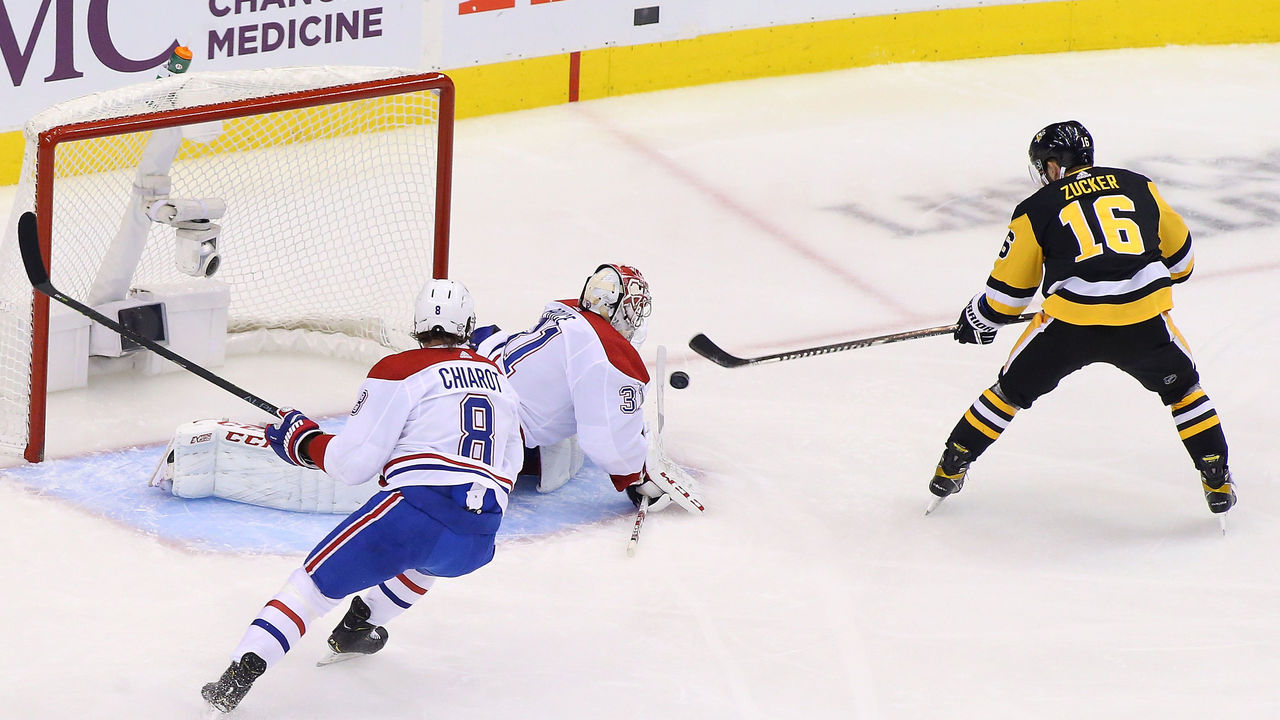 Sophomore center Jesperi Kotkaniemi's scored twice in two games, but Price undoubtedly has been Montreal's MVP so far. He held the fort in Game 1 until Jeff Petry's overtime winner and kept the underdogs within striking distance in Game 2 despite Pittsburgh dominating the first 40 minutes. Per Natural Stat Trick, the Penguins attempted 30 more shots than Montreal (53-23) and created 20 more scoring chances (29-9) through two periods - and had one mere Sidney Crosby goal to show for it.
Price was at his best when he was bailing out Joel Armia, whose buzzkill three-penalty night included a hooking minor he picked up in the second frame 200 feet from the Montreal net. Price's impact crystallized on the ensuing kill, when his wonderful sprawling sequence denied no fewer than three quality Penguins offerings. Later, in the last seconds of the period, he made consecutive huge stops on Jason Zucker and Bryan Rust.
Price couldn't be faulted for the shots that beat him Monday, including the wrister that Crosby uncorked from in close after shaking free of Armia (yikes) on an early rush. His team has asked a lot of him - Pittsburgh took 14 shots on the power play to Montreal's one - but that was expected all along. So long as Price maintains this form, Montreal's upset aspirations will persist.
Strong starts do wonders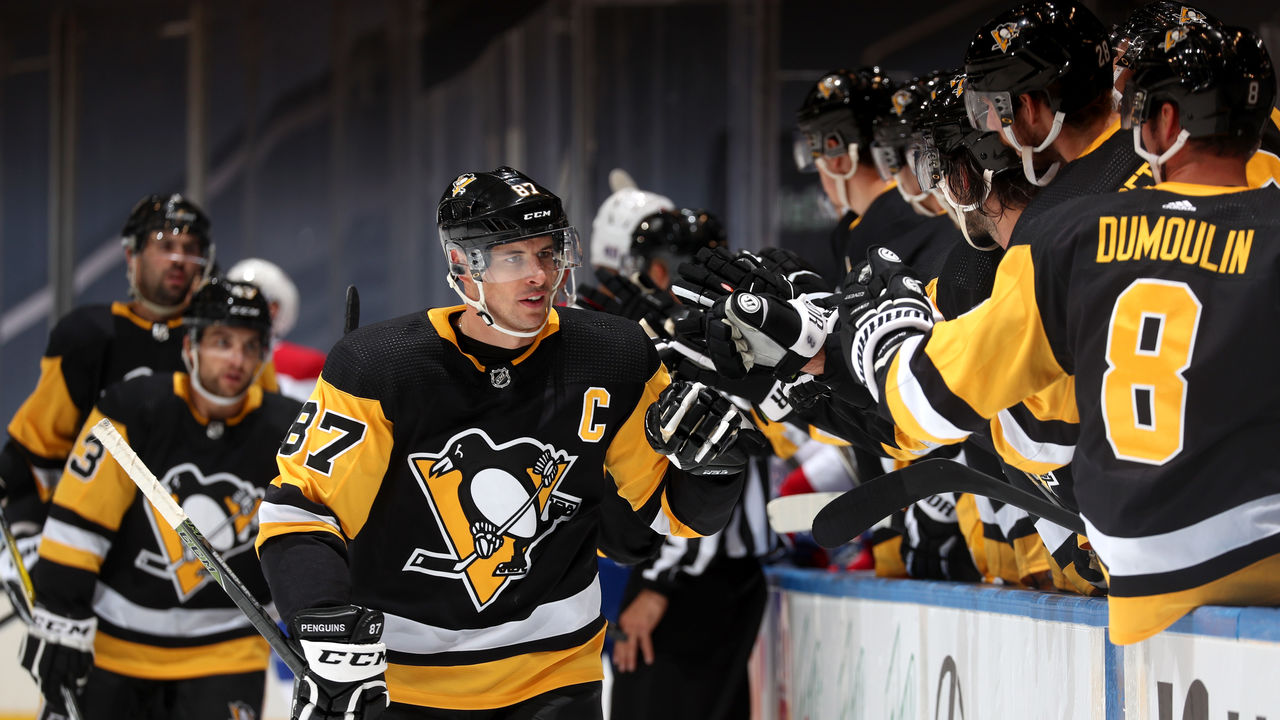 About that opening goal where Armia lost Crosby on the backcheck: it came 4:25 into the first period, at the end of a sequence where Penguins coach Mike Sullivan deployed Crosby's line, Evgeni Malkin's unit, and the Crosby trio again on three straight shifts. The maneuvering laid plain Sullivan's intention to take the game to the Habs immediately, and it worked to perfection.
That Crosby's flick eluded Price was a key difference from the run of play in Game 1, when Pittsburgh directed 18 shots on goal but saw them all turned away. The Pens trailed 2-0 before rallying to tie and later falling short in OT. Sullivan's aggressive strategy, Jake Guentzel's tape-to-tape pass, and Crosby's finish put Montreal in an everlasting hole this time around.
Matt Murray's 26-save effort wasn't nearly as strenuous as Price's night, but the Penguins goalie deserves credit for stoning Tomas Tatar on a two-on-one 15 seconds into the third period. Starting strong is paramount out of intermissions, too, and Murray safeguarded Pittsburgh's one-goal lead there rather than allow a dispiriting equalizer.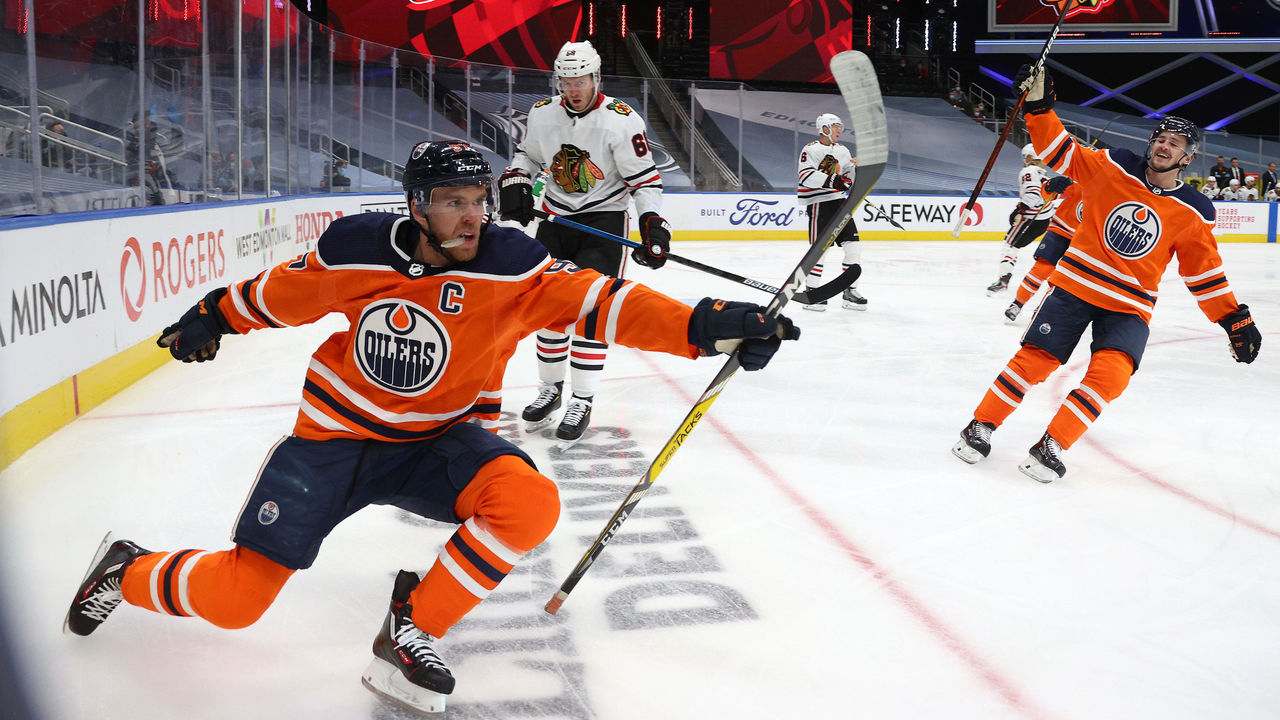 Over in Edmonton, meanwhile, the Oilers avenged a sloppy 6-4 defeat in Game 1 by, first and foremost, letting McDavid do McDavid things from puck drop. Nineteen seconds was all he needed to discover space by Corey Crawford's crease and cash a one-timer to open the scoring. Within four minutes he potted the goal of these young playoffs, taming a bouncing puck as he jetted past helpless Olli Maatta and roofed a mean backhand over Crawford's shoulder.
It has to be noted that defensive letups contributed to the Oilers relinquishing the lead in the second period. That they were in position to later erase this blemish and win big can be traced back to No. 97's initial outburst.
"Our start last game was horrible. Probably lost us the game," McDavid, speaking the truth, said in an interview during the first intermission Monday. "We wanted to come out and have a good jump."
McDavid, mates thrive when they play with purpose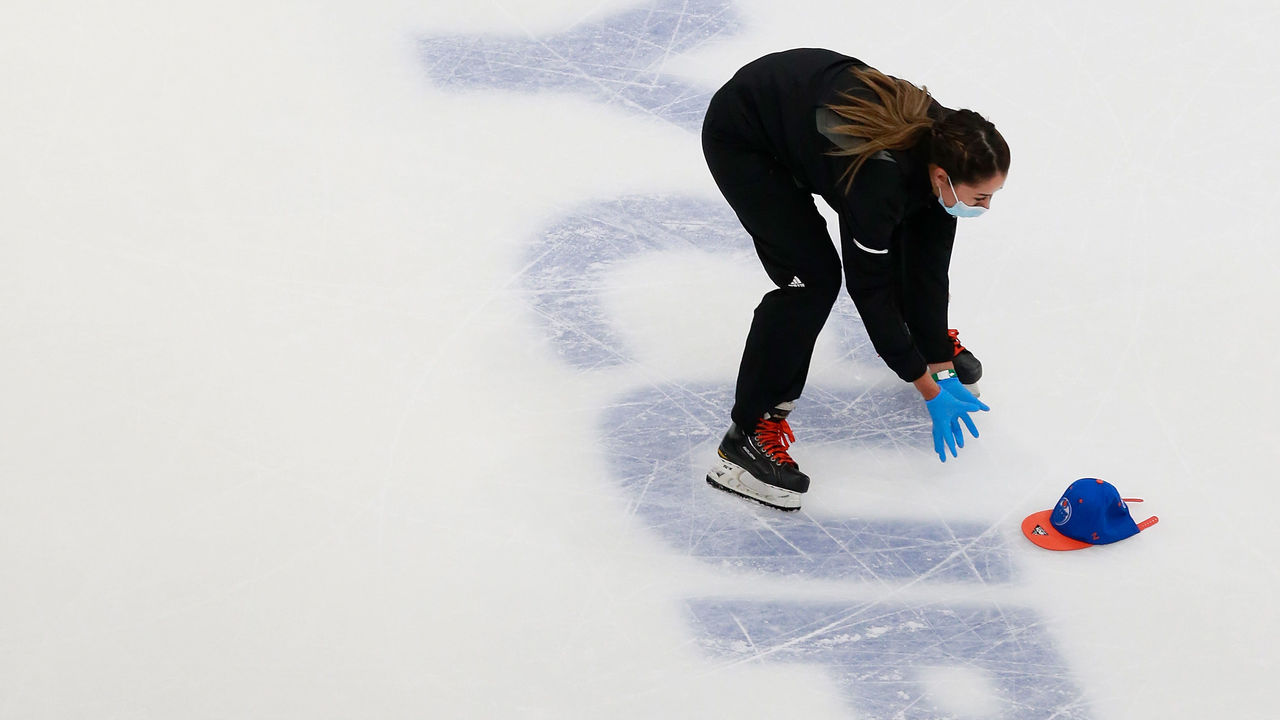 Among the highlights of this Oilers victory were McDavid's second goal and the in-arena reaction to his third; specifically, the swift thinking of the staffer who hustled to ice level to sidearm a few hats over the glass. Coach Dave Tippett should have gone to sleep satisfied with a broader takeaway: how quick and decisive his squad looked after Chicago outskated and outplayed Edmonton in Game 1.
The purpose with which the Oilers moved Monday was evident on most of their goals. Darnell Nurse created McDavid's first tally by pinching to save an attempted clearance at the Blackhawks blue line. McDavid's second was the product of his wondrous hands and feet; the Canadian telecast clocked McDavid's max speed on his blowby of Maatta at 38.5 kilometers per hour.
Grittier efforts sealed the game in the third period. Jujhar Khaira's strong forecheck pressured Crawford into misplaying a seemingly innocuous dump-in, enabling James Neal to bury the leftovers. Forty seconds later, Neal drove hard to the net against three Blackhawks defenders and Alex Chiasson beat them all to the puck in a scramble.
On the whole, Edmonton attempted 50 shots at five-on-five to Chicago's 36 and generated 17 high-danger attempts to the Blackhawks' eight. The eye test was kind to Andreas Athanasiou, the trade-deadline pickup from Detroit who underwhelmed in Game 1 but created a few nice chances Monday by exerting his power and speed. In that, he had a model tone-setter to follow in McDavid, whose six playoff points now tie him with Ryan Nugent-Hopkins for the early league lead.
Nick Faris is a features writer at theScore.