Trade grades: Maple Leafs rob Penguins by getting haul for Kapanen
Jared Silber / National Hockey League / Getty
The Toronto Maple Leafs and Pittsburgh Penguins pulled off a surprising six-player blockbuster trade on Tuesday. Here are the full details:
| TOR receives | PIT receives |
| --- | --- |
| 2020 1st-rd pick (15th overall) | F Kasperi Kapanen |
| F Filip Hallander | D Jesper Lindgren |
| F Evan Rodrigues | F Pontus Aberg |
| D David Warsofsky | |
Below, we hand out trade grades for each team:
Maple Leafs get impressive haul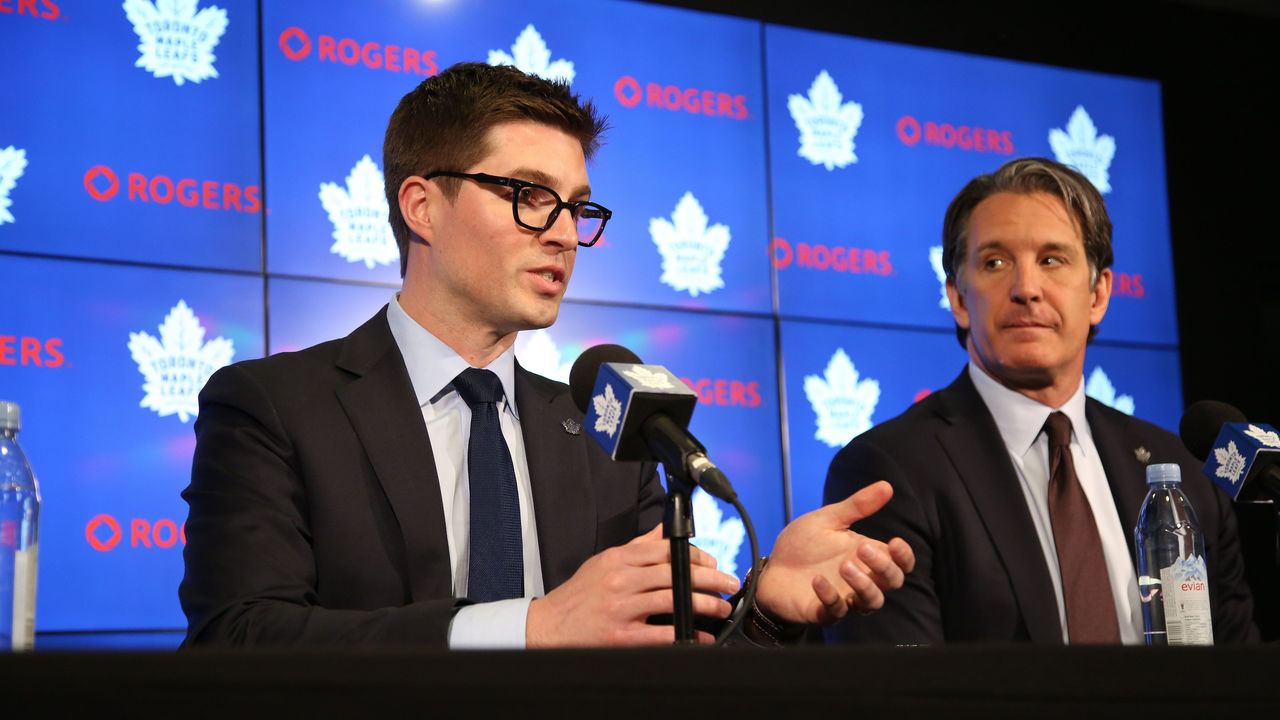 Toronto needed to clear cap space this offseason to use while surely aiming to improve its defense. Moving Kapanen and his $3.2-million AAV (through 2021-22) may only be the beginning, but it's a great start. Among Kapanen, Andreas Johnsson, and Alexander Kerfoot, the former was the team's most valuable trade asset due to his exceptional speed.
The Pens clearly value Kapanen more than the Leafs. The former 20-goal scorer wasn't able to mesh with Toronto's top-six forwards when given the opportunity. And while he's a good third-line player, a team with roughly $40-million tied up in four forwards can't afford to pay three third-liners north of $3 million. Plus, there are cheaper options - such as Nick Robertson - who can take Kapanen's top-nine role.
Last offseason, Leafs general manager Kyle Dubas was tasked with cleaning up the mess Lou Lamoriello left behind. He started by sacrificing a 2020 first-round pick to get Patrick Marleau's contract off the books, and then Dubas used the cap space to sign Kapanen and Johnsson. Now, the Leafs get back into the first round with the 15th overall selection - just two spots below where Toronto would've originally drafted had the team kept its pick. The 2020 draft is also considered to be deep.
Beyond the first-round pick, the Leafs also get a useful prospect in Hallander. The Penguins' second-round pick in 2018, The Athletic's Corey Pronman ranked the 20-year-old as Pittsburgh's fourth-best prospect, labeling him a legitimate future NHLer.
"Hallander isn't a flashy player, with average foot speed and slightly above-average puck skills, but what drives his value is his high hockey IQ and compete level," Pronman wrote.
Meanwhile, there's no guarantee Lindgren, a fourth-round pick in 2014, or Aberg ever suit up for the Penguins. The same can be said for Rodrigues, a fourth-line caliber player, and Warsofsky, a 30-year-old with just 55 career NHL games played.
It boils down to a third-line winger for a mid-first-round pick and a solid prospect, making the trade a win for Dubas. While this swap will ultimately be graded on what the executive does with the cap space and pick, it's a very promising deal.
Grade: A
Penguins overpay for Kapanen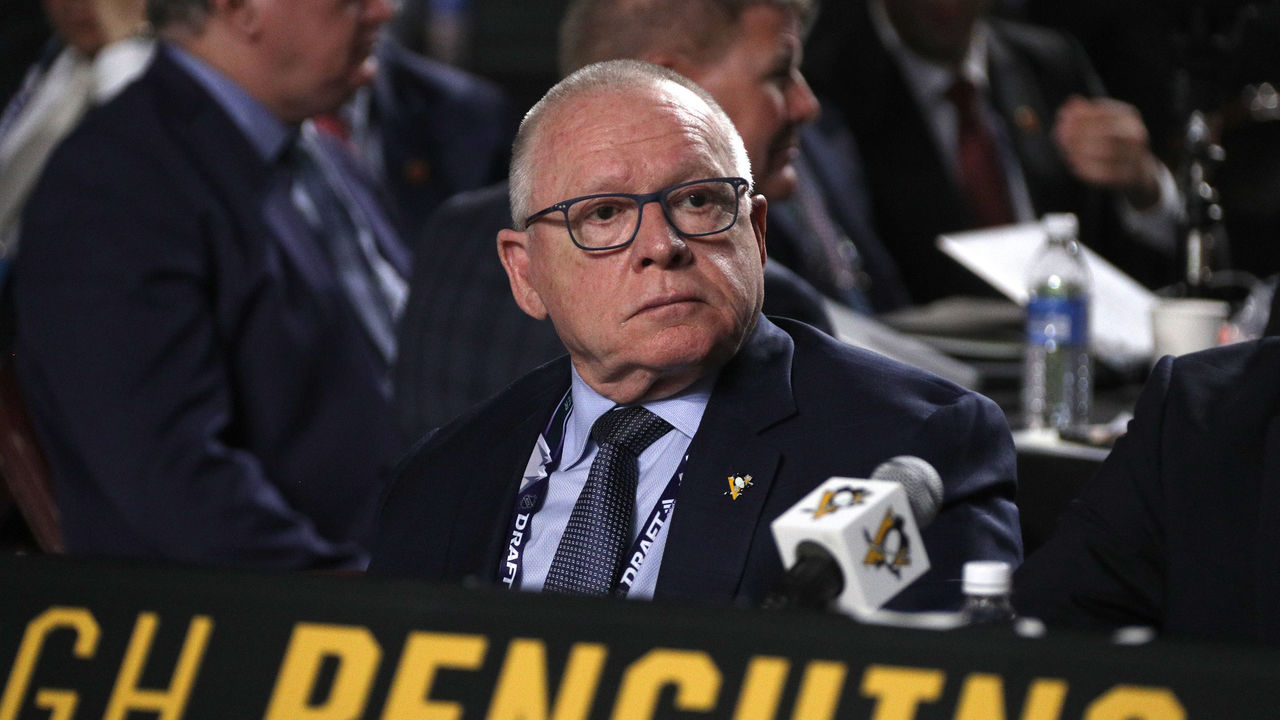 Are the Penguins a better team today than they were yesterday? Yes. Did they overpay to make it happen? Also yes.
Penguins GM Jim Rutherford said Kapanen can improve Pittsburgh's top-six forward group. However, Kapanen didn't take advantage of the top-six opportunities he received in Toronto. He possesses elite speed, but the 24-year-old isn't a proven finisher and he lacks vision.
Perhaps playing with Sidney Crosby or Evgeni Malkin could help unlock some potential - Rutherford is betting on it - but the analytics suggest he's best-suited for a third-line role.
Trading away a mid-first-round pick in a deep draft and a decent prospect for a third-line winger - who most of the league probably knew the Leafs wanted to part with - isn't getting great value.
Pittsburgh's window to secure another Stanley Cup is dwindling, so Rutherford is obviously doing whatever he can to win now. But using just one first-round pick over a seven-year span is concerning (he also traded his 2021 first-rounder for Jason Zucker).
It's impossible to knock what Rutherford did to help the Pens win Stanley Cups in 2016 and 2017. But having cost-effective players on entry-level contracts would certainly help Pittsburgh's cap situation, and first-round selections are generally needed to acquire those players.
Rutherford drafted Kapanen in 2014 with his first pick as GM of the Penguins. Kapanen's father, Sami, also played under Rutherford with the Carolina Hurricanes. So there's plenty of familiarity between the player and GM.
However, it's far from certain Kapanen develops into a top-six forward and helps Pittsburgh reach the promised land. If he's the same player he was in Toronto, and the Penguins fail to go on a deep playoff run over the next few years, this trade will be a failure.
Grade: C
Comments
✕
Trade grades: Maple Leafs rob Penguins by getting haul for Kapanen
  Got something to say? Leave a comment below!