The eighth-seeded Toronto Maple Leafs will take on the ninth-seeded Columbus Blue Jackets in a best-of-five qualifying series to advance to Round 1 of the playoffs.
The Jackets are coming off their first playoff series win - a stunning sweep of the historically great Tampa Bay Lightning a year ago. The Leafs, meanwhile, haven't won a series since 2004 after losing in the opening round in each of the last three years.
While these teams are very evenly matched, the styles of play here are vastly different, making it a fascinating series to break down.
Schedule
| Game | Date | Time (ET) |
| --- | --- | --- |
| 1 | Aug. 2 | 8 p.m. |
| 2 | Aug. 4 | 4 p.m. |
| 3 | Aug. 6 | TBD |
| 4* | Aug. 7 | TBD |
| 5* | Aug. 9 | TBD |
*If necessary
Tale of the tape
| Maple Leafs | Stat | Blue Jackets |
| --- | --- | --- |
| 36-25-9 | Record | 33-22-15 |
| 3.39 (3rd) | Goals per game | 2.57 (28th) |
| 3.17 (26th) | Goals against | 2.61 (4th) |
| 23.1 (6th) | Power play % | 16.4 (27th) |
| 77.7 (21st) | Penalty kill % | 81.7 (12th) |
| 51.5 (12th) | 5-on-5 xGF% | 51.9 (9th) |
| 8.6 (11th) | 5-on-5 SH% | 6.8 (28th) |
| .912 (28th) | 5-on-5 SV% | .928 (5th) |
Key players to watch
John Tavares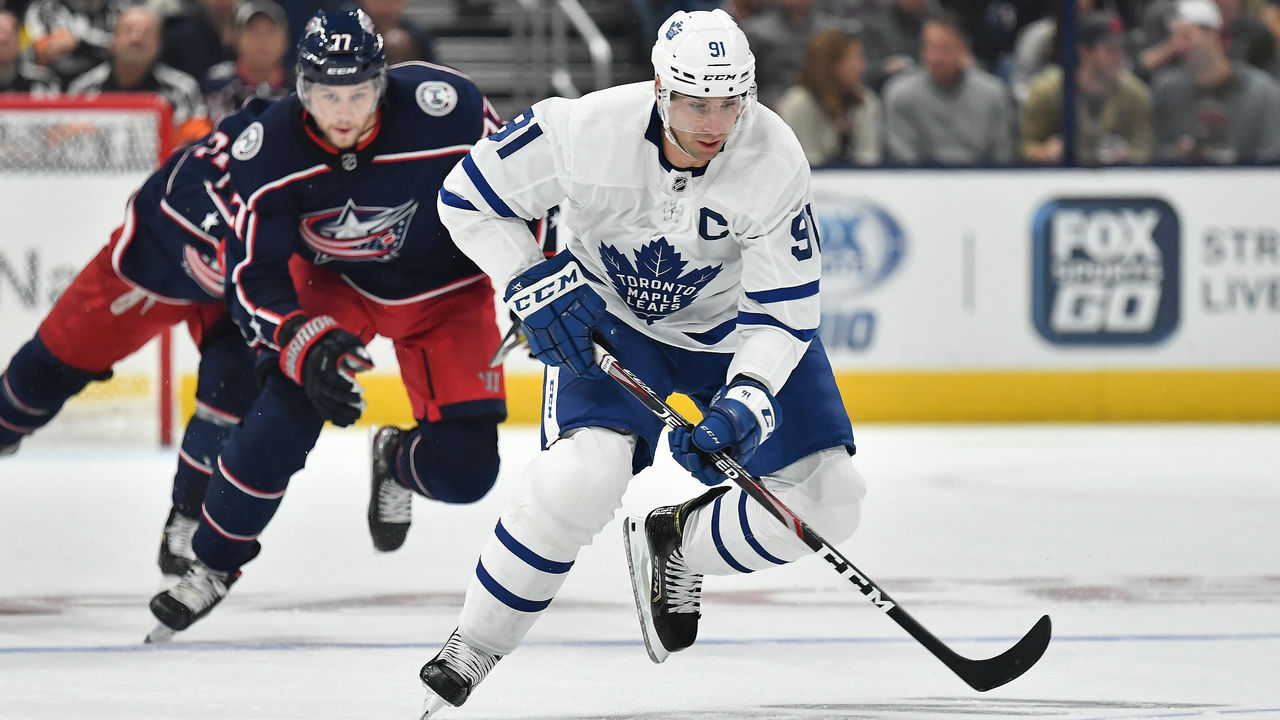 Statistically, Tavares produced a solid season, tallying 26 goals and 60 points over 63 games. But he looked sluggish throughout the campaign while perhaps battling a nagging injury. He also became a father right before the season, which could've potentially added to his fatigue.
Ideally, the five months off served Tavares well, and he emerges looking rejuvenated. If he returns to his 2018-19 form - when he scored a career-high 47 goals - the Leafs' chances of advancing deep into the playoffs will increase significantly. If he struggles to keep up with the pace (foot speed was never his forte, after all), that will be both a short- and long-term problem.
Pierre-Luc Dubois
Dubois' hands will be full against the Leafs. As the Blue Jackets' No. 1 center, he'll likely be tasked with shutting down either Auston Matthews' or Tavares' line. Additionally, Dubois needs to lead Columbus' stagnant offensive attack.
The 22-year-old led the Jackets with a mere 49 points this season. If his line with Alexandre Texier and Oliver Bjorkstrand doesn't produce, Columbus will need to make this a very low-scoring series to take down the juggernaut Leafs.
Maple Leafs can win if ...
They limit turnovers. The Leafs prioritize puck possession more than any NHL team, often circling back and regrouping to get the breakout they like. But that occasionally leads to a defensive-zone turnover. They don't need to change how they play, but sometimes in dire circumstances, Toronto needs to forget about making a cute pass and just get the puck out.
The Leafs are the more talented team on paper, and they should come out on top if the club doesn't gift Columbus glorious scoring chances. The Blue Jackets aren't a good offensive squad, so the Leafs need to make them earn their opportunities.
Additionally, Frederik Andersen - a notoriously slow starter to begin seasons - needs to be sharp right away. His counterpart has outplayed Andersen in each of Toronto's first-round exits over the past three years. He's logged far more experience than both of Columbus' goalies, so there's no reason why he can't outshine Elvis Merzlikins or Joonas Korpisalo.
Blue Jackets can win if ...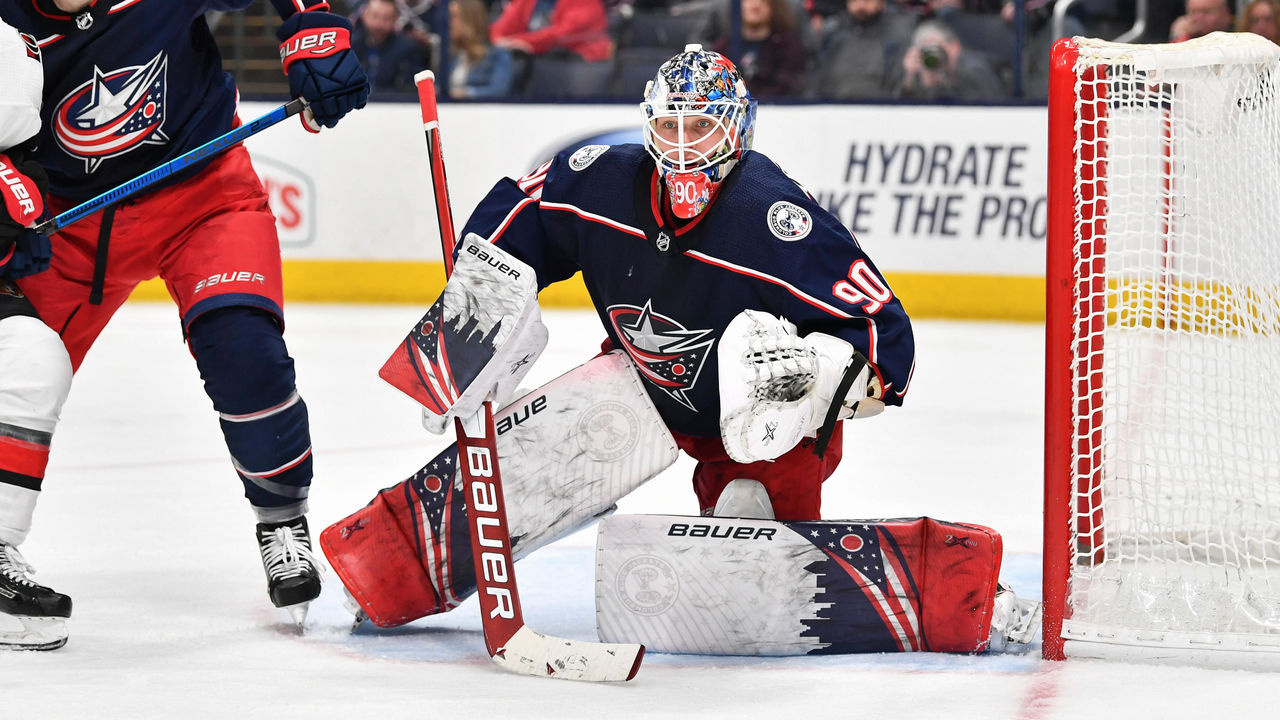 They disrupt Toronto's flow. The Blue Jackets are a physical, hard-working team that clogs up the middle of the ice. If they stay patient and frustrate the Leafs, Columbus should create some turnovers and generate scoring chances in transition.
On the back end, Merzlikins will need to come up with huge stops on chances from high-danger areas. He's certainly capable of standing on his head and showed that during his stretch of five shutouts in eight games this season. Some of the game's most talented shooters will be testing him, so he'll need to be at his best.
Lastly, head coach John Tortorella is among the best motivators in sports. His players were ready to run through a wall after Torts' epic pregame speech before the opening game of last year's playoffs. Tortorella's experience can give Columbus a big advantage behind the bench, as Toronto's Sheldon Keefe has coached just 47 career NHL games.
X-factors
Nick Robertson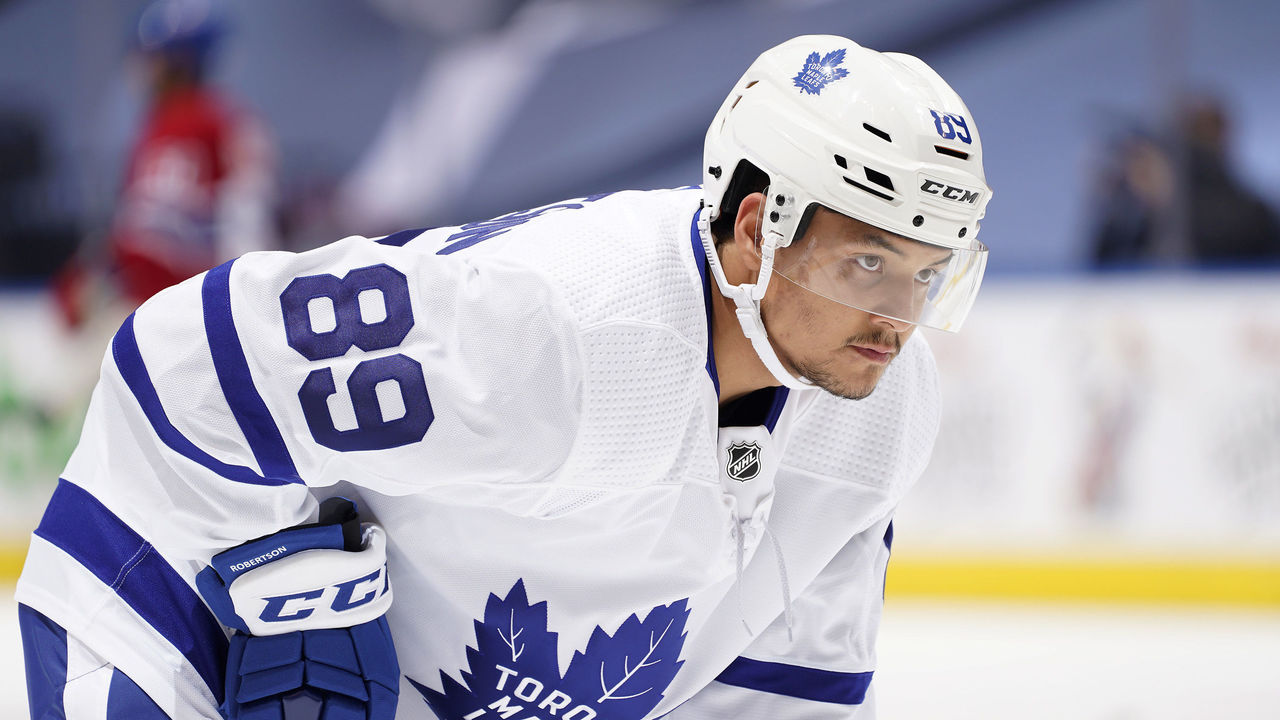 The 18-year-old is primed to make his NHL debut in Game 1 of the qualifying round. A second-round pick in last year's draft, Robertson led the OHL with 55 goals in 46 games this past season. He didn't look out of place during Toronto's exhibition game against the Montreal Canadiens on Tuesday, collecting an assist and leading all Leafs skaters in expected goals for percentage.
If the 5-foot-9 sniper can bring an impact presence to the team's third line alongside Alexander Kerfoot and Kasperi Kapanen, Toronto's lineup will be that much deeper and more dangerous. If he struggles, fourth-line caliber Pierre Engvall will likely be forced to move up to the third line, thinning out the team's depth up front.
Oliver Bjorkstrand
Bjorkstrand is the Blue Jackets' most dangerous offensive player. He missed 21 games this season due to an injury (many of the team's key players were sidelined for large chunks), but the winger still led the squad with 21 goals.
We know Seth Jones and Zach Werenski will drive offense from the back end, but someone up front needs to be a difference-maker too. Bjorkstrand isn't a household name, but he could become that player.