Nathan MacKinnon had been a Hart Trophy nominee for 24 hours when, one afternoon last week, he leaned forward in a chair at the Colorado Avalanche's practice facility and flashed a scarcely perceptible smile. If his brilliance on the ice this season was enough to establish his MVP case, he still wanted to make a point about his team - the best for which he's played, in his estimation, since he arrived to revive the franchise as the No. 1 draft pick in 2013.
"I think our record speaks for itself," MacKinnon said on a Zoom conference call with reporters. "We're (two points) out of first in the West with a hurt team all season. I think when our team's healthy, we've lost one or two games all year."
Pedants and doubters could quibble with the significance of that last remark. The Avalanche were almost never healthy in 2019-20, so it's understandable that a small sample would produce few defeats. Yet it's also easy to grasp the transcendent 24-year-old center's logic. Except for MacKinnon, every member of Colorado's core - from Gabriel Landeskog to Mikko Rantanen to Cale Makar to Philipp Grubauer - missed extended time because of injury, often in tandem, and the Avs didn't falter. Imagine what they could do as a group at full bore.
The Avalanche's first genuine Stanley Cup contender of the MacKinnon era is fit and itching to steal the show in the NHL's bubbled playoff tournament. Not since Joe Sakic and Peter Forsberg's overlapping heyday has an Avs team been this equipped to go deep. If Vancouver's Quinn Hughes doesn't win the Calder Trophy, Makar will. Even in a regular season cut short by the coronavirus, MacKinnon's 93 points in 69 games were just shy of his career high. Together they form the foundation of a potential juggernaut.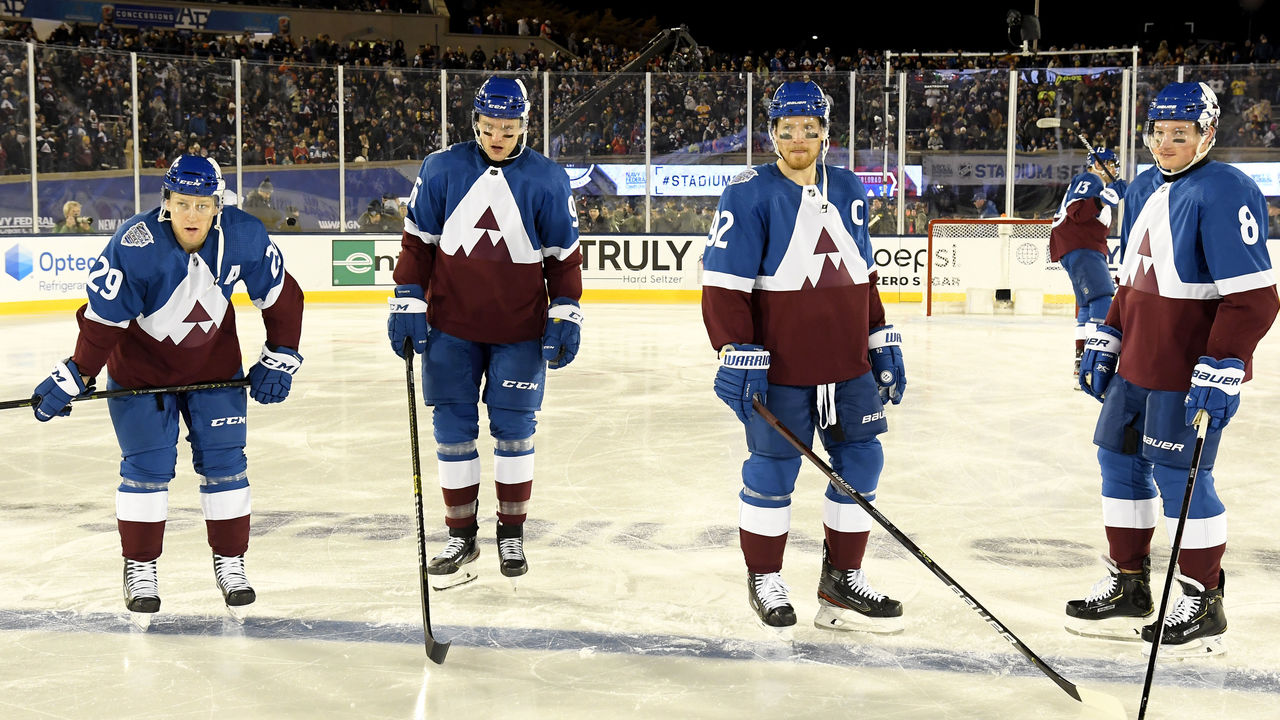 The Western Conference, winnowed to 12 remaining teams, offers a huge challenge for Colorado. The defending champion St. Louis Blues seem as safe a pick as any to return to the Cup Final. They've been there before, as have the Vegas Golden Knights, a phenomenal puck-possession team whose .606 points percentage - third in the Western Conference behind the Blues (.662) and Avalanche (.657) - probably understates the threat they pose. The fourth-place Dallas Stars conceded the fewest goals (2.52 per game) in the conference. No other dark-horse Cup candidate can match Connor McDavid and Leon Draisaitl's Edmonton Oilers in star power.
With MacKinnon and Rantanen signed long term, stud prospects in the pipeline, and the cap space to accommodate a raise for Makar next summer, Colorado appears primed to surpass each of those teams and run the West for years to come. That forecast might not even have to wait till 2021, though. Hockey Reference's Simple Rating System judged the Avalanche to be the conference's best team this season, the product of finishing in the top five league-wide in offense and defense despite that rash of important absences.
This point bears repeating: None of the aforementioned stars are hurt anymore. Suffice to say they're excited for the round robin to begin Sunday in Edmonton.
"We have no weaknesses," MacKinnon said.
"I came (into Colorado) a couple years before Nate," Avalanche captain Gabriel Landeskog said, "so we've been through the same lineups and the same teams, and I don't think we've ever seen a stronger lineup than this in our tenure here. I think we're just scratching the surface on what we can do."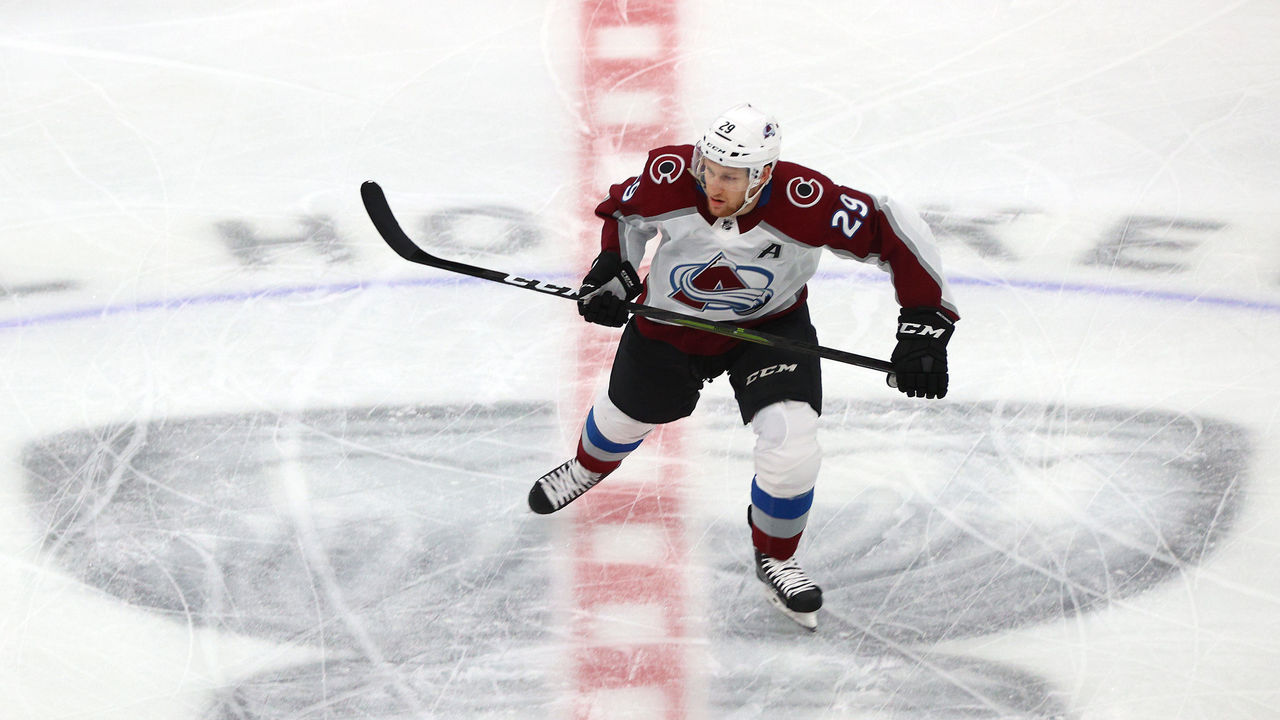 The last time Colorado reached a conference final was in 2002, the year after Sakic, Milan Hejduk, Alex Tanguay, and Patrick Roy led a stacked roster to the club's second Stanley Cup title. (You might recall that Ray Bourque, then 40 and on the verge of retiring without a Cup, was also on the team.) The Avalanche's next 16 seasons produced as many first-round series victories as top-five draft picks - four each, characteristic of their swing between fleetingly good, wretched, and the mucky ground in between. (A fifth high pick, last year's No. 4 choice Bowen Byram, arrived in the system as the result of a trade with Ottawa. More on him later.)
Following three straight down seasons early in MacKinnon's career, the last few have looked increasingly promising under head coach Jared Bednar. Colorado started 2019-20 hot with seven wins in eight games, but the injury onslaught began in the ninth contest when Rantanen toe-picked and twisted his left ankle, and it never abated. Rantanen sat out for 16 games; so did Landeskog starting five nights later. Makar missed eight games in December and five in March. Rantanen (again), Grubauer, Nazem Kadri, and Andre Burakovsky had each been shelved with various ailments for weeks when the regular season was suspended on March 12.
Colorado's savior was MacKinnon, who wound up registering 43 more points than his closest teammate, Makar, due to these circumstances and his own dominance. MacKinnon scored in bunches, such as the 24 points he supplied in the 14 games that Rantanen and Landeskog both missed in the fall. He scored beautifully, as when he burned three Canucks defenders on an end-to-end rush and potted a wrister in overtime. His 318 shots were the most in the NHL. Draisaitl and Artemi Panarin - MacKinnon's fellow Hart and Ted Lindsay Award finalists - had splendid seasons, but couldn't elevate their teams to the same heights in less adverse situations.
"It's tough when you're missing six, seven guys who are usually in the lineup, and then you have to kind of carry the team," Rantanen said. "Guys did a really good job stepping in, but he was the horse leading the army."
Among those contributors who pitched in were four offseason acquisitions brought in by Sakic, now the Avalanche's longtime general manager, to replenish the forward ranks: Burakovsky (a 20-goal scorer for the first time), Kadri, Joonas Donskoi, and Valeri Nichushkin. Colorado is deeper offensively and much stronger defensively than in years past, aided in the latter category by the sterling play of goalies Grubauer and 30-year-old rookie Pavel Francouz. The Avs posted this season's third-best team save percentage (.932) at five-on-five, per Natural Stat Trick. Obliged to handle a month's worth of starts when Grubauer was hurt in a Feb. 15 outdoor game, Francouz excelled in his longest stretch as an NHL No. 1, winning eight of 12 appearances.
Splitting time against the Minnesota Wild on Wednesday, Grubauer and Francouz combined to make 32 saves as the Avs won their lone tune-up game in Edmonton 3-2. Which goalie will start beyond the round robin remains undecided, and Bednar has classified the question as a good problem to have.
"We haven't accomplished anything yet," Landeskog said. "But at the same time, there's no reason for us not to feel confident going into (the playoffs), knowing that we have 20-plus guys that are out here and can really contribute."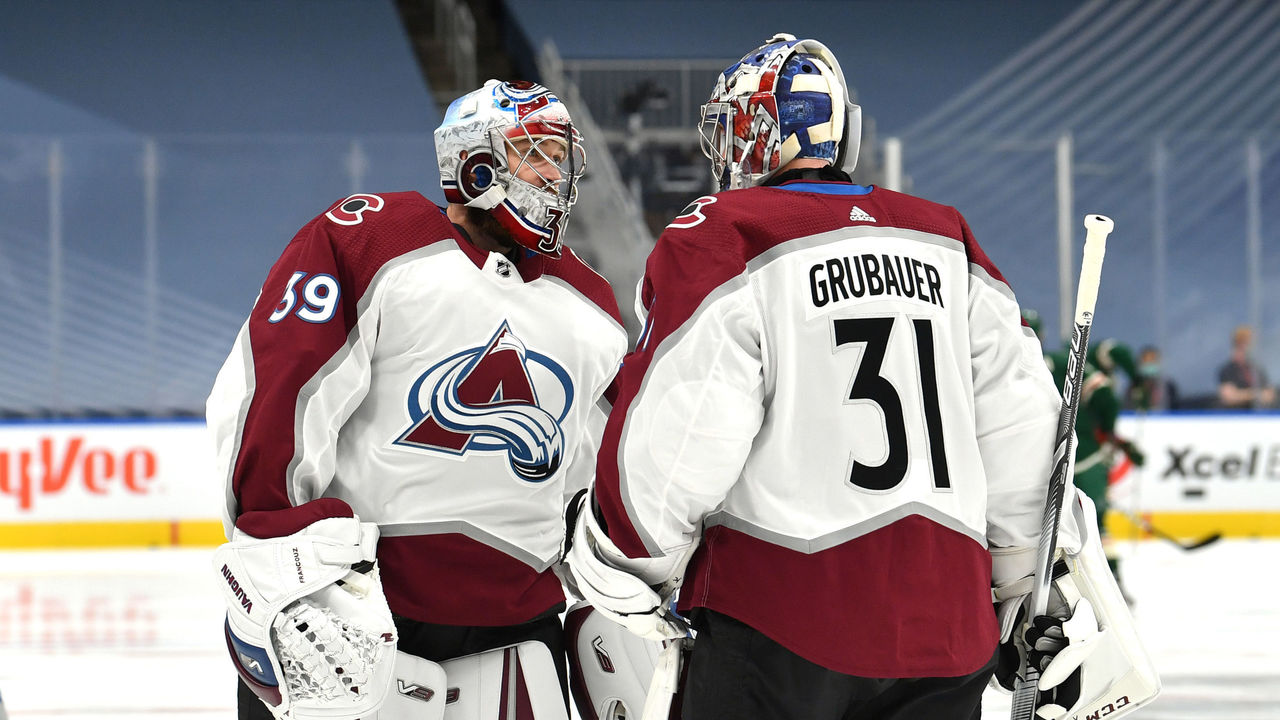 Stars coach Rick Bowness recently told NHL Network that he considers the Avalanche the hardest team to beat in the West, citing their abundant speed and skill as a major edge in this accelerated restart. That combination is the expected product of a squad's elite players skewing young - compared to MacKinnon, Rantanen, and Makar, Landeskog is an old head at age 27 - and it only figures to intensify. As soon as next year, the Avs' defense could feature Makar, Samuel Girard (already a top-four mainstay at 22), and Byram and Conor Timmins, celebrated prospects who both made the 31-player bubble roster. Alex Newhook, college hockey's rookie of the year in 2019-20, should follow shortly at center.
Keeping this core intact under the salary cap - Colorado had more than $5 million in space when the season ended, per CapFriendly - is attainable because of MacKinnon's criminally team-friendly deal, which he signed in 2016 before his ascent to megastardom at an average annual value of $6.3 million. St. Louis and Vegas, those other incumbent Western powers, are up against the cap with much older cores. MacKinnon is inked at that price through 2022-23, providing three years of runway beyond this postseason to solidify a renewed Avs reign.
Not that MacKinnon is in the mood to wait. On his Zoom call before the Avalanche departed for Edmonton, his MVP nomination already bagged, he praised his teammates for uplifting him on the ice this season and for their closeness as a group. He thought about what's attainable right now, with competitive games afoot again and this roster finally at full health.
He scored against the Wild on Wednesday, off another solo rush, fewer than five minutes into the unofficial start to his playoffs.
"To leave a legacy, you have to win," MacKinnon said. "That's not what I'm really looking to do, leave a legacy, but I want to win with these guys."
Nick Faris is a features writer at theScore.