Play-in preview: Oilers, Blackhawks set for high-octane battle
The No. 5 seed Edmonton Oilers are slated to take on the 12th-seeded Chicago Blackhawks in what has potential to be the most electric series of the qualifying round. Neither club has made the playoffs since 2017. Edmonton is looking to prove it's a true contender in the Western Conference; Chicago barely squeaked into the playoff picture and hopes to rekindle some of the magic that led the club to three Stanley Cups from 2010-15.
Schedule
| Game | Date | Time (ET) |
| --- | --- | --- |
| 1 | Sat. Aug. 1 | 3 p.m. |
| 2 | Mon. Aug. 3 | 10:30 p.m. |
| 3 | Wed. Aug. 5 | 10:30 p.m. |
| 4* | Fri. Aug. 7 | TBD |
| 5* | Sat. Aug. 8 | TBD |
*If necessary
Tale of the tape
| Blackhawks | Stat | Oilers |
| --- | --- | --- |
| 32-30-8 | Record | 37-25-9 |
| 2.97 (18th) | Goals per game | 3.14 (14th) |
| 3.06 (17th) | Goals against | 3.03 (15th) |
| 15.2% (28th) | Power play | 29.5% (1st) |
| 82.1% (9th) | Penalty kill | 84.4% (2nd) |
| 48.45 (22nd) | 5-on-5 Corsi For % | 47.87% (27th) |
| 8.42 (14th) | 5-on-5 SH% | 8.43 (13th) |
| .925 (8th) | 5-on-5 SV% | .912 (25th) |
Season series
The Oilers and Blackhawks met three times this past season, with Chicago winning twice and holding a 10-9 advantage in goals. The two clubs have previously met four times in the playoffs, but not since 1992, when Chicago swept Edmonton to advance to the Stanley Cup Final.
Key players to watch
Patrick Kane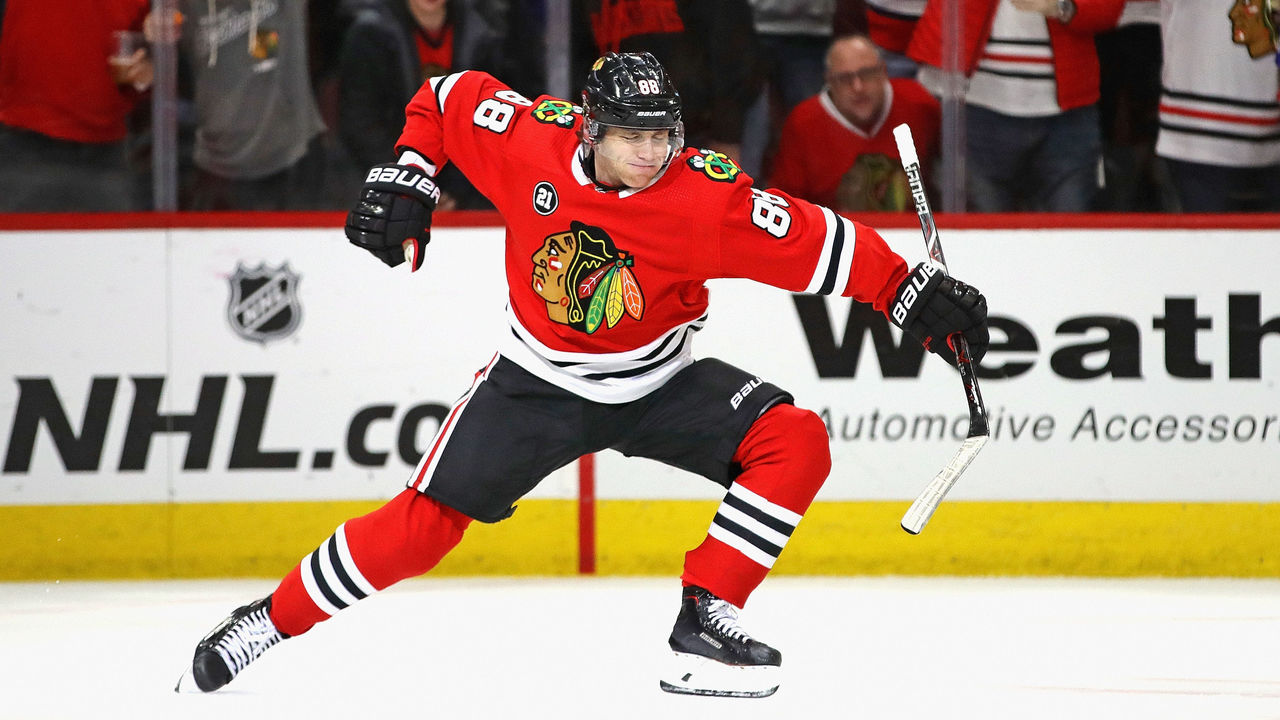 It goes without saying Kane is the primary player the Oilers will have circled going into the series. Although he's approaching 32, Kane hasn't shown any signs of slowing down, ranking eighth in league scoring while leading the Blackhawks with 84 points in 70 games this past season.
Kane also has an unparalleled playoff pedigree and has proved he's capable of taking over a series by himself on numerous occasions throughout his dominant postseason career. In 127 playoff games, Kane's notched 123 points, 11 game-winning goals, three championships, and a Conn Smythe.
Connor McDavid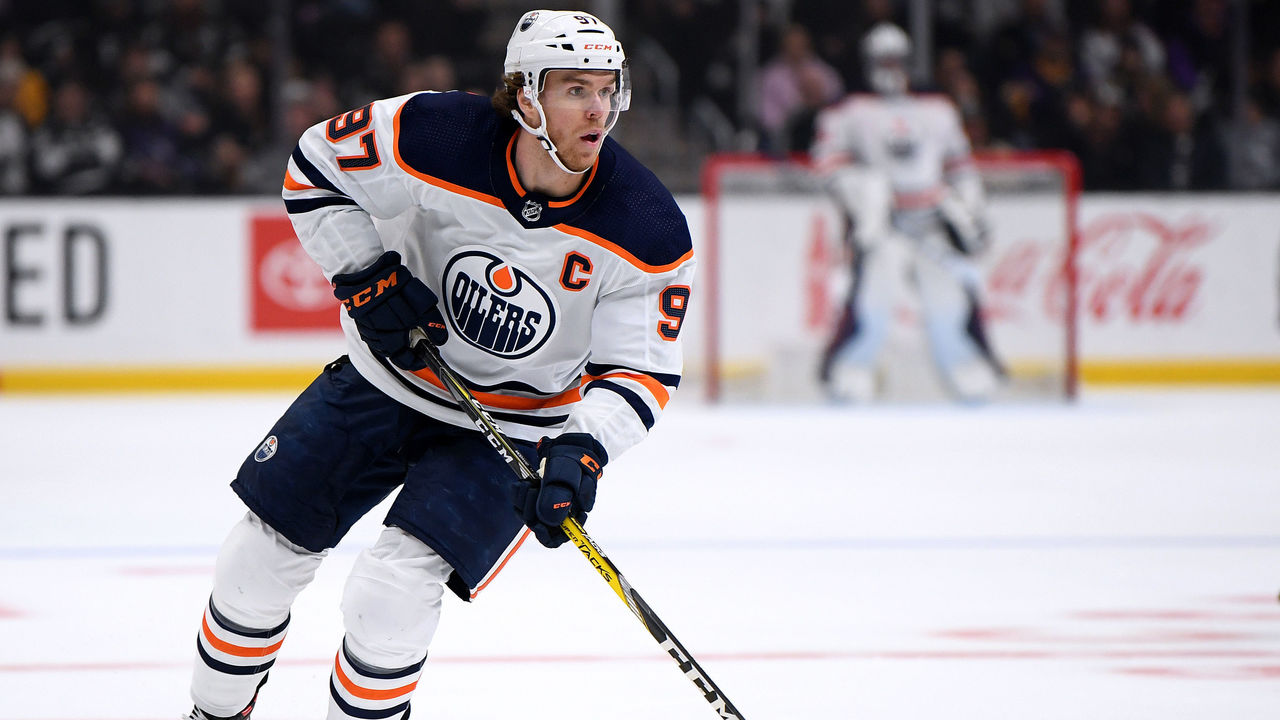 If you thought Kane was an obvious choice, McDavid's status in this section is a layup. The entire hockey world will be watching him closely, eager to see what he's capable of in his return to the playoffs. If his regular season was any indicator - 97 points in 64 games - the Oilers captain will be ready to deliver against a flawed Blackhawks blue line that will have its hands full.
We'd be remiss not to at least mention Leon Draisaitl in this section, as the second half of the Oilers' near-unstoppable duo led the league in scoring by a significant margin and is a Hart Trophy finalist for his efforts.
Blackhawks can win if ...
They focus on discipline. The power play is where the Oilers do the majority of their damage, and giving McDavid and Draisaitl - who were No. 1 and 2 in scoring with the man advantage this season - extra opportunities is simply asking for trouble.
Oilers can win if ...
They just play their game. Top to bottom, Edmonton is the better team and has the firepower to make this a short series if the Oilers are able to quickly shake off the rust. They also have the advantage of playing at home, and even though there won't be any fans in attendance, the familiarity of their surroundings should be a major boost.
X-factors
Corey Crawford/Malcolm Subban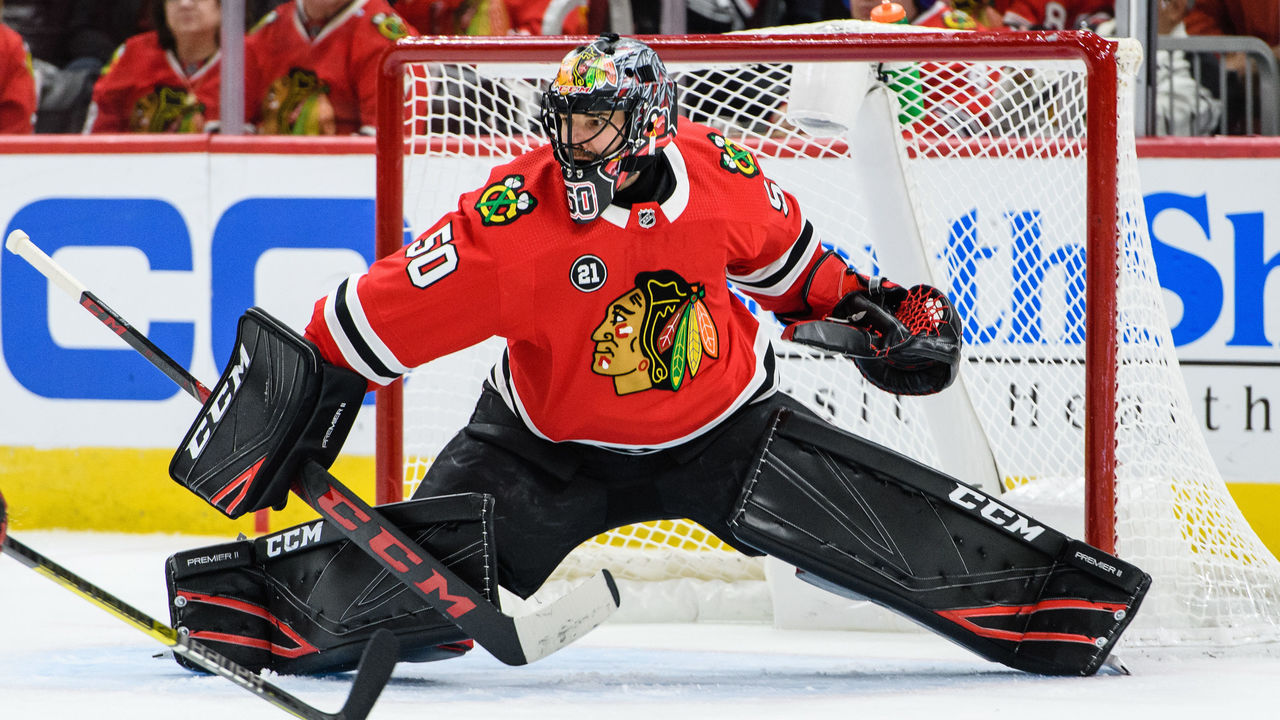 With a lack of weapons up front and a subpar blue line, goaltending is the X-factor for the Blackhawks. Two-time Stanley Cup winner Corey Crawford proved he's still a capable No. 1 after posting a .917 save percentage in 40 appearances this season, but the 35-year-old hasn't been an active participant in training camp thus far.
If the starting role falls to Malcolm Subban, he'll have to be the Blackhawks' best player if they hope to advance. That's a tall order against one of the most potent offenses in the NHL, especially considering Subban authored a .890 save percentage in 21 appearances in 2019-20.
Kailer Yamamoto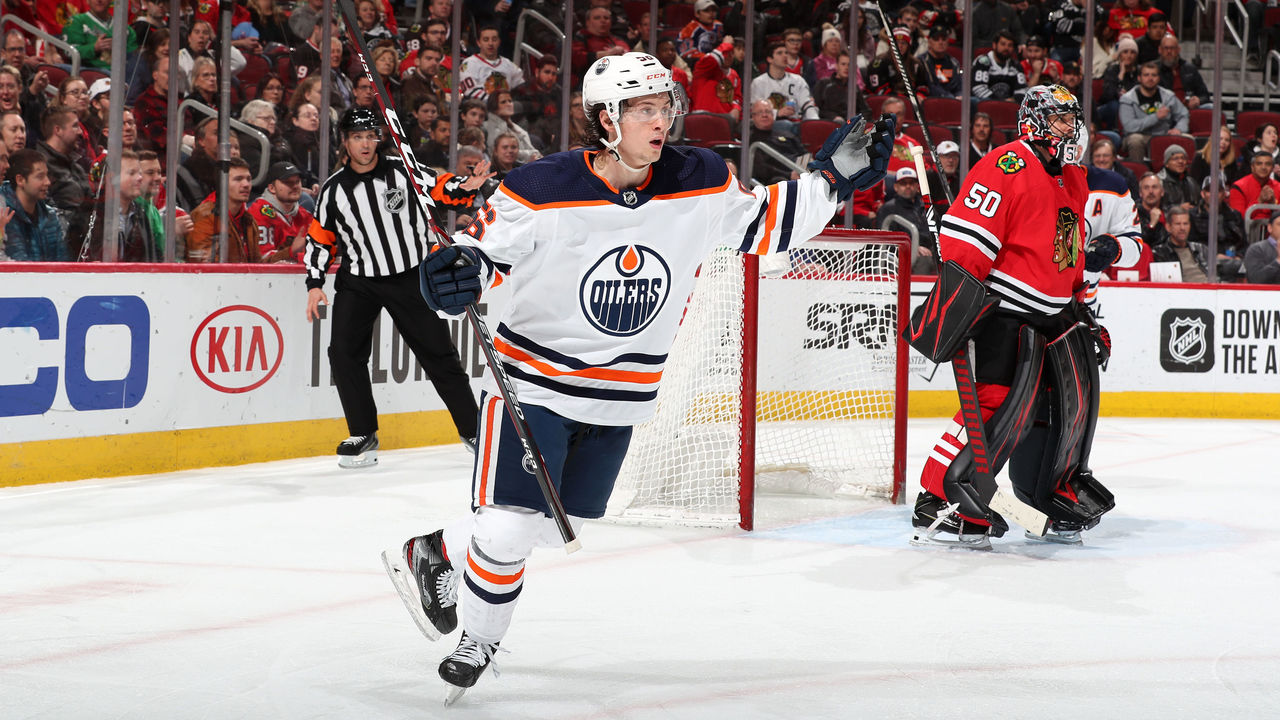 When one offense features two of the most explosive forwards in the league, it's easy for other contributors to get lost in the shuffle. Improved depth is one of the main reasons Edmonton was able to get back to the playoffs this season, and Yamamoto put himself on the map by emerging as a key piece in the club's attack.
The 2017 first-round pick posted 26 points in 27 games after being recalled from the AHL, and he developed chemistry on the second line alongside Draisaitl. With the majority of the Blackhawks' focus on Edmonton's All-Star centers, Yamamoto should be able to take advantage and find ways to produce in a depth position the Blackhawks simply can't match.
Comments
✕
Play-in preview: Oilers, Blackhawks set for high-octane battle
  Got something to say? Leave a comment below!