The next one? Shane Wright has the intangibles - and shot - of a generational star
Shane Wright's never accepted losing. Not even as a toddler.
"Shane has this other edge," his mother, Tanya, told theScore. "When he was young I had to discipline him for it. It was embarrassing. It would be like three-year-old 'sportball,' and he would be losing his mind at three-year-olds who weren't doing it right or trying hard enough."
Wright's competitiveness extends beyond sports, even boiling over into family game nights.
"There's been the odd board that has ended upside down before it's over," his father, Simon, said.
Wright admitted his intensity always shows up, regardless of what's at stake.
"Everything I do, I want to win," he said. "I'm also kind of a perfectionist. I hold myself to high standards. I want to win in whatever I do. Whether it's a board game or a sport or whatever it is, I'm competitive and I want to win it."
That competitive nature and that will to win, while sometimes embarrassing for his parents when he was growing up, has helped Wright blossom into a potential generational hockey player. Even though he's only 16 years old and not NHL draft eligible until 2022, he's already drawn comparisons to Connor McDavid, Sidney Crosby, and John Tavares - the next ones that came before him.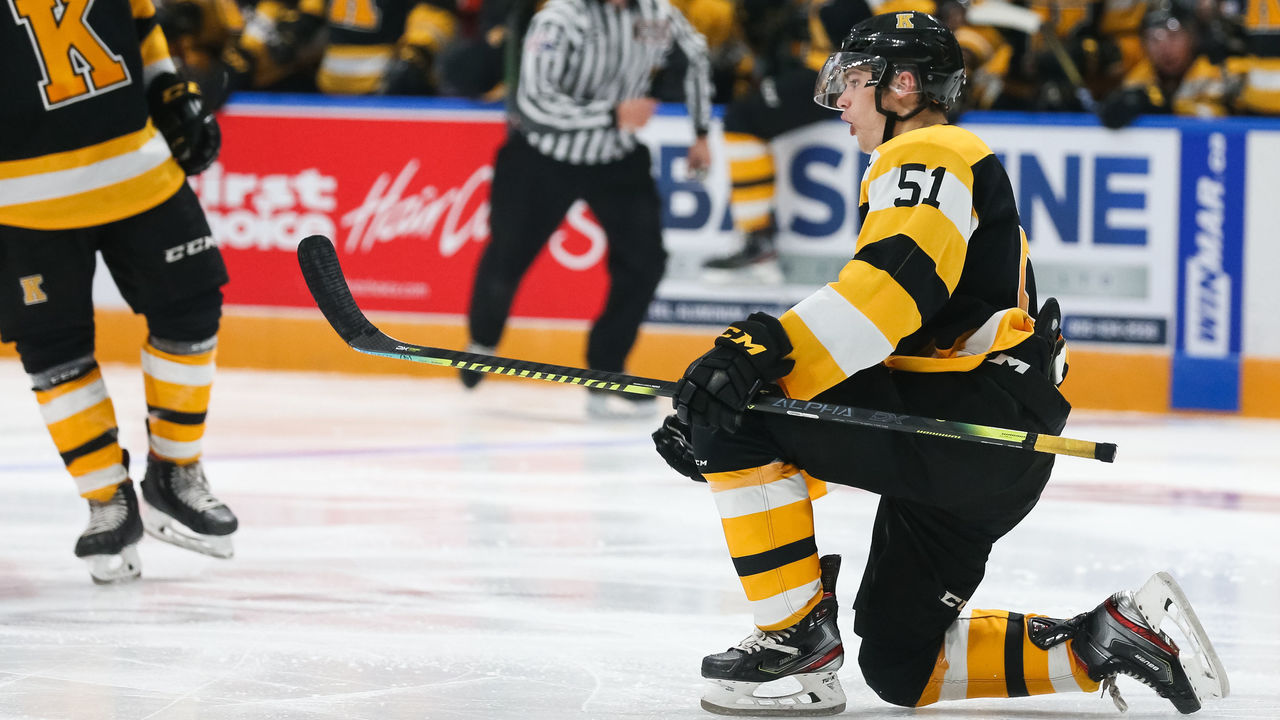 Wright was granted exceptional status into the OHL last year as a 15-year-old, and scored 39 goals and finished with 66 points in 58 games with the Kingston Frontenacs. His point total matched McDavid's from his age-15 season, but Wright played five fewer games. Of the five players before Wright to be granted exceptional status into the CHL (Tavares, Aaron Ekblad, McDavid, Sean Day, and Joe Veleno), only Tavares had more points in his rookie season (77 in 65 games).
The talent's obvious. Already listed at 6-feet and 183 pounds - and still growing - Wright's a strong skater with a heavy shot and elite hockey IQ. Talent only takes a player so far, though. Intangibles are what make Wright special enough to be mentioned in the same conversations as McDavid, Crosby, and Tavares.
"I think what Shane brings is that quiet, unassuming leadership with his drive and determination," NHL director of central scouting Dan Marr said. "When other players on a team see that the best player is out there as the hardest worker, and wanting to win every battle, wanting to be on every puck, wanting to make things happen out there, that's infectious."
Marr has a wide lens on the game's top prospects and even though his primary focus is generally on the immediate draft class, he still watched Wright in person "about a half dozen times" this season.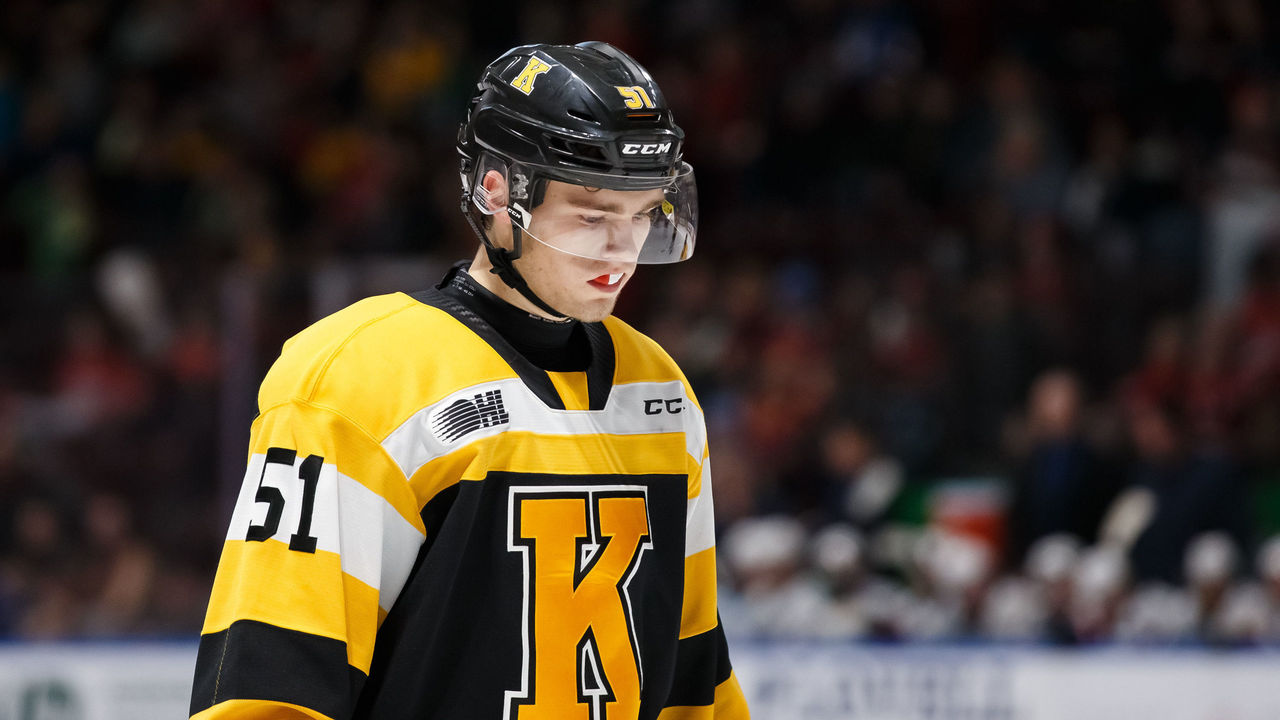 Frontenacs assistant coach Luca Caputi, meanwhile, had a front-row seat to observe Wright on a daily basis during his Rookie of the Year season in the OHL. He was equally impressed by his work ethic, maturity, and leadership.
"Every young player that comes through our organization for the next two years will look up to him, just because of the way he does it right every day," Caputi - who spent parts of three seasons in the NHL with the Pittsburgh Penguins and Toronto Maple Leafs - said.
"When you have those intangibles - and I was lucky enough to play with Crosby - when you're the best player and you work the hardest and you have the right goals and you're a good person off the ice, people follow you. People you want around are going to follow you."
Wright became the youngest player in CHL history to get a letter on his jersey when he was named assistant captain in December. Caputi thinks he could "100%" be an NHL captain someday.
"I talk a lot about being like Crosby, and that's not fair, and a lot of pressure to put on a kid, but I see some of those similarities just in the way he goes about his business," Caputi added.
Crosby and Wright possess different on-ice strengths - the former's more of a playmaker and the latter more of a goal-scorer - but there are some similarities in how each grew up.
Remember that famous dryer in Crosby's basement that was littered with puck marks from all the errant shots it absorbed? Well, the Wright family's garage door in Burlington, Ontario, took a similar beating. Ripping pucks on the net in his driveway as a kid, any shot Wright missed found the garage door. And as he got older and started gaining velocity, pucks went right through.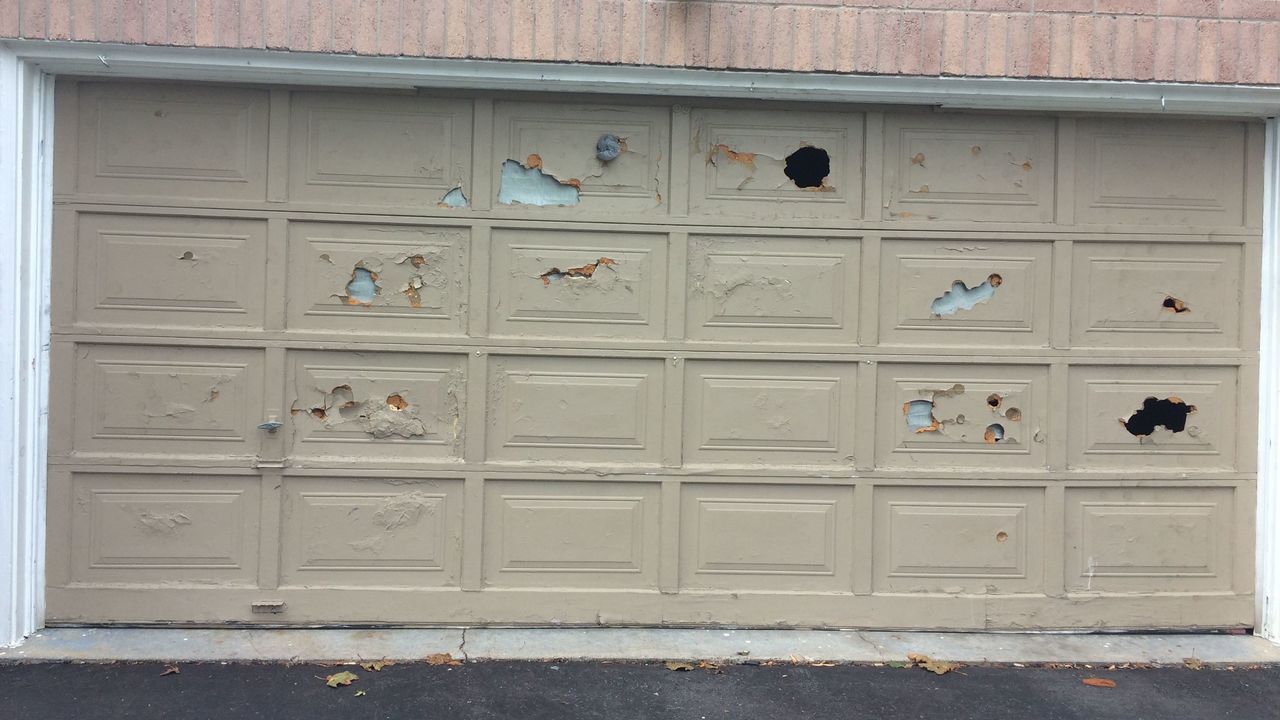 "I think it was pretty embarrassing for my parents when people walked by and saw all the holes in our garage," Wright said jokingly.
"So embarrassed," Tanya acknowledged with a laugh. "I know we brought the value of the whole neighborhood down."
Simon added about the door: "I'm surprised it actually still went up and down."
All those reps on the driveway helped Wright develop a lethal shot on the ice - one that impressed Caputi immediately.
"I think his first goal in the league, I believe his third or fourth game, was an eye-popping goal," Caputi recalled. "He just caught it on his off wing on the dot in the offensive zone and he went back bar. I think it hit every bar in the net and you said, 'Oh! There it is.'"
Even though his release was already a strength, Caputi said Wright missed the net a lot early in the season. And so the teenager put in the necessary work to hone his accuracy.
"We do it every day after practice," Caputi said. "From his one spot on the power play, he might've had 5,000 (shots) this year. That's how committed he is to his craft."
The work eventually paid off. After starting with six goals in his first 17 games, Wright ended the season scoring 33 times in his final 41 contests. Despite his individual success, though, Kingston finished the season with only 19 wins in 62 games - the third-lowest total in the 20-team league.
"We didn't win a heck of a lot of games this year, so when you face adversity you see people's true character and he really cares," Caputi said. "I'd say the winning aspect, even some of the games when he thought he could play better, that's when you see that he really cares. Extra reps the next day, staying late to watch video. That's somebody you want to build your identity and your core around."
At the end of the day, it's simple: Wright's commitment to winning stems from his hatred of losing, which he's known he's detested since he began walking. It's cost him at times - when he "literally exploded with anger" during a centipede ski race his family was losing at a summer cottage, according to Tanya, and when he was slide tackling as a six-year-old during soccer games. But Wright's matured and learned to harness his competitiveness; in fact, it's become his biggest strength.
"He hates losing," Simon reiterated. "He competes to win every single time."
Wright, it seems, has that fire inside him, that sets the elite of the elite apart, that is required to be the best, and to be "the next one."