The NHL draft lottery was flipped upside down after a placeholder team won the right to the first overall pick. Each team that's eliminated from the upcoming play-in round will now own an equal 12.5% chance of drafting QMJHL phenom Alexis Lafreniere.
Let's take a look at what each Eastern Conference team stands to gain should it win the unprecedented draft lottery.
Eastern Conference l Western Conference
(No. 5) Pittsburgh Penguins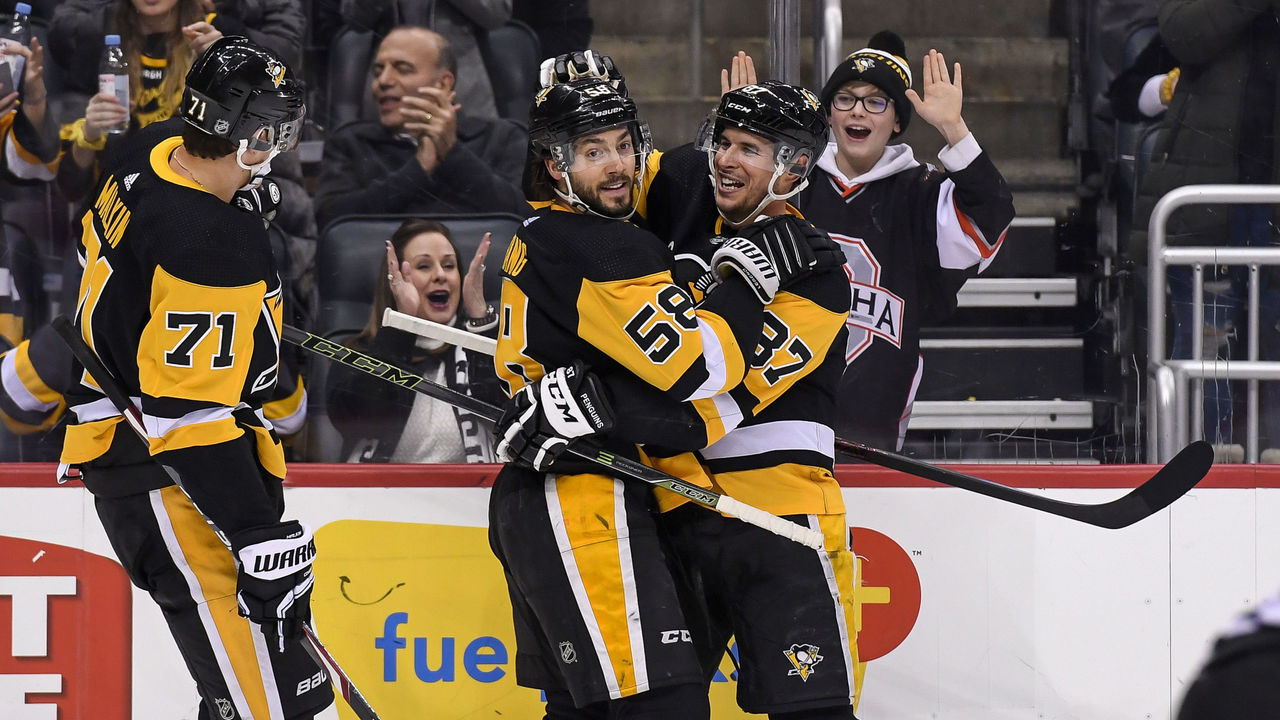 2019-20 record: 40-23-6 (.623)
Last No. 1 pick: Sidney Crosby (2005)
Drafting Lafreniere would extend Pittsburgh's Stanley Cup window. A potential star player making the league minimum would be huge for the cap-strapped Penguins. He'd be equally important after his three-year, entry-level deal expires, too. Crosby and Evgeni Malkin are still going strong at ages 32 and 33, respectively, but will eventually fall from the game's top tier. Lafreniere would ideally then be able to lead the offense, with Sid and Geno in supporting roles.
From an individual development standpoint, would there be a better place for Lafreniere to land than in Pittsburgh? He'd basically receive a master's degree in hockey from Crosby, who also happens to be a Rimouski Oceanic alumnus. The tutelage from Malkin and fellow French-Canadian Kris Letang wouldn't hurt, either.
Note: The Penguins traded their 2020 first-round pick to the Minnesota Wild but can send their 2021 first-rounder if they miss the playoffs this year.
(No. 6) Carolina Hurricanes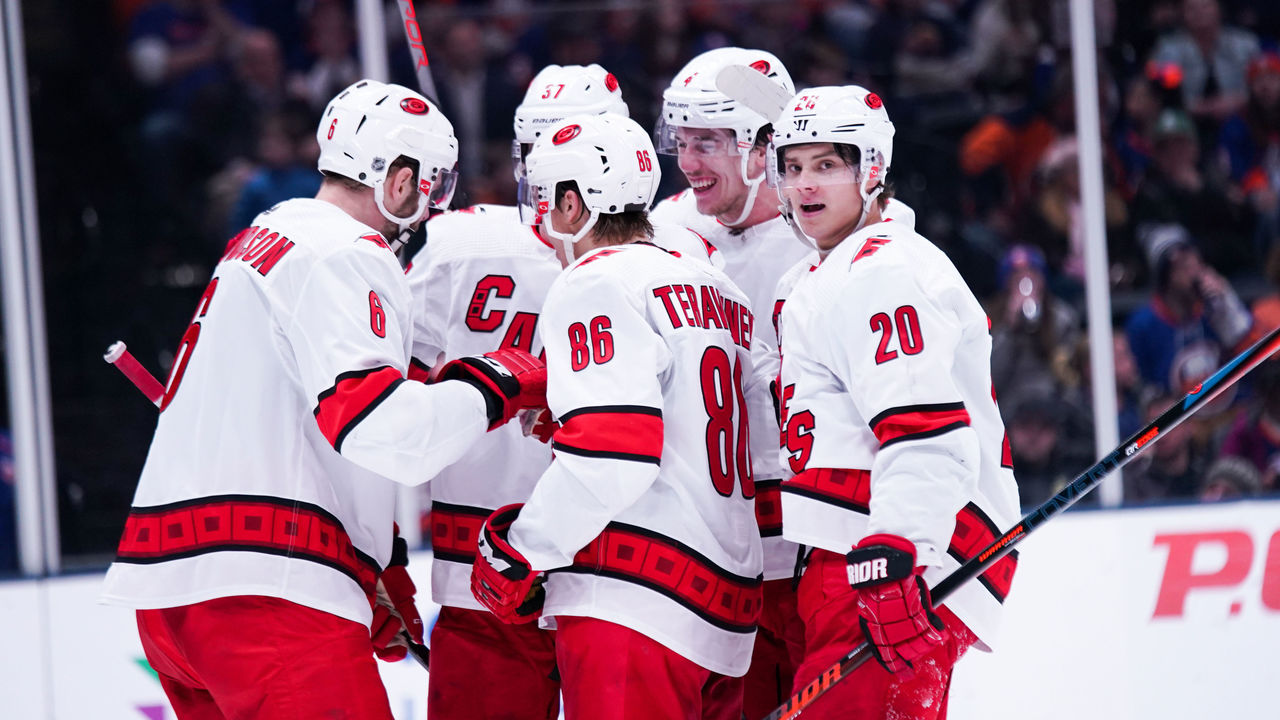 2019-20 record: 38-25-5 (.596)
Last No. 1 pick: N/A
Adding Lafreniere to Carolina's young, dangerous core that already features Sebastian Aho, Teuvo Teravainen, and Andrei Svechnikov is a scary thought for the rest of the conference. The Hurricanes are perennially one of the league's top puck-possession teams and have built a rock-solid blue line to complement a forward corps recently bolstered by the arrival of Vincent Trocheck.
A loss in the play-in round would be immensely disappointing, but drafting Lafreniere would vault the Hurricanes into the upper echelon of Stanley Cup contenders.
Note: The Hurricanes traded a 2020 first-round pick to the New York Rangers but also own the Toronto Maple Leafs' 2020 first-rounder. The Rangers will receive the later of those two selections.
(No. 7) New York Islanders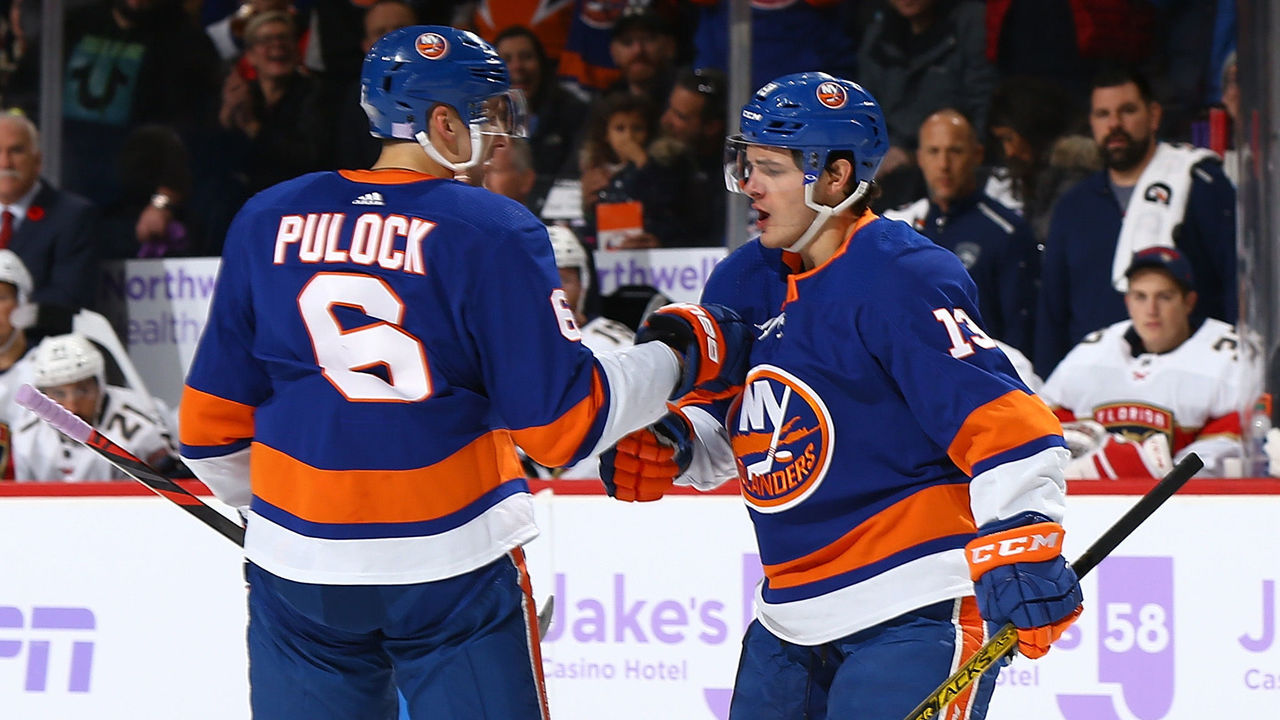 2019-20 record: 35-23-10 (.588)
Last No. 1 pick: John Tavares (2009)
The addition of Lafreniere would give Mathew Barzal a much-needed running mate in the Islanders' lackluster attack. The two players are creative and skilled enough to form a lethal duo if placed on the same line. If head coach Barry Trotz opted to split them up, he'd have one dynamic playmaker on each of his top two lines. Lafreniere is already a solid checker, so he'd be a nice fit in Trotz's system.
The Isles already have a steady defensive foundation in place, but one more offensive game-changer could push them over the top.
Note: The Islanders traded their 2020 first-round pick to the Ottawa Senators, but it's top-three protected.
(No. 8) Toronto Maple Leafs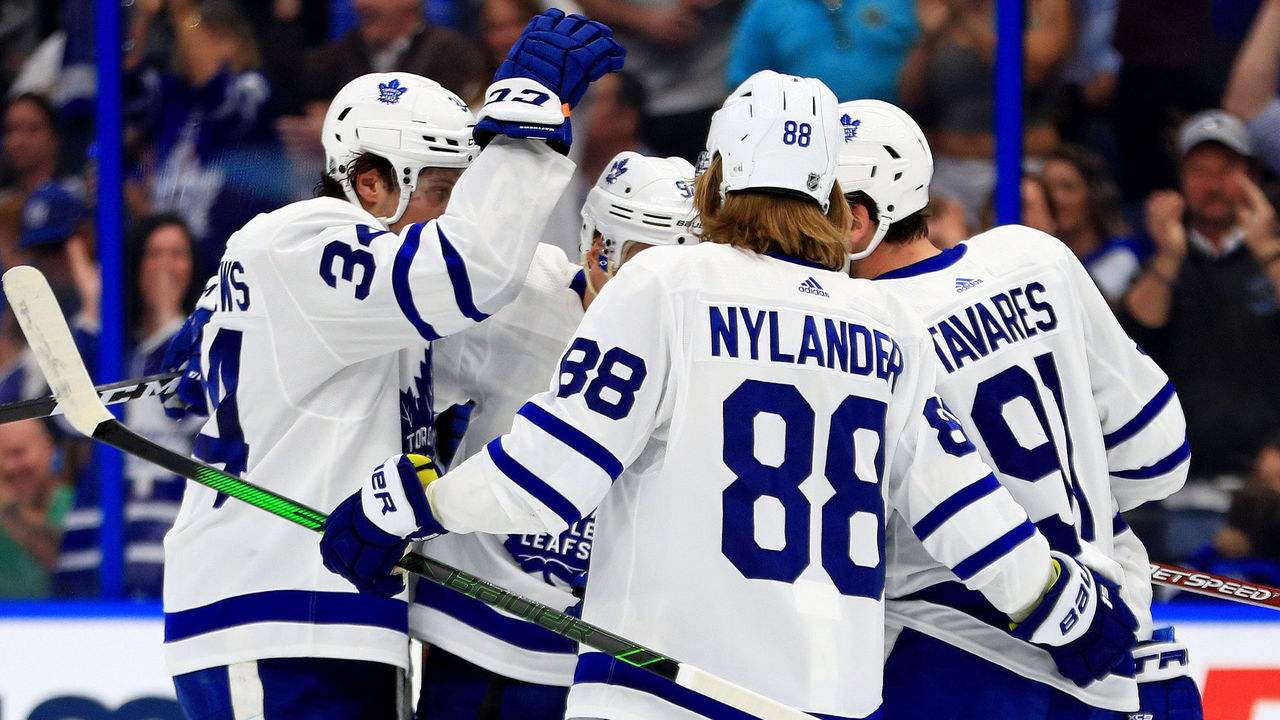 2019-20 record: 36-25-9 (.579)
Last No. 1 pick: Auston Matthews (2016)
The Maple Leafs missing out on the actual playoff bracket in a year they were expected to be among the conference's best would be a certifiable disaster for the organization, but winning the rights to draft Lafreniere would open up a world of possibilities for general manager Kyle Dubas (and create highly entertaining mass chaos in the online hockey world).
The slim chance of adding Lafreniere to one of the league's top attacks creates plenty of intrigue. With the salary cap reportedly remaining stagnant for up to three seasons, the Maple Leafs could desperately use some cheap fill-ins, and having Lafreniere's entry-level contract on the books would allow Dubas to trade a winger and free up some cap room to allocate elsewhere.
Note: The Maple Leafs traded their 2020 first-round pick to the Hurricanes, but it's top-10 protected.
(No. 9) Columbus Blue Jackets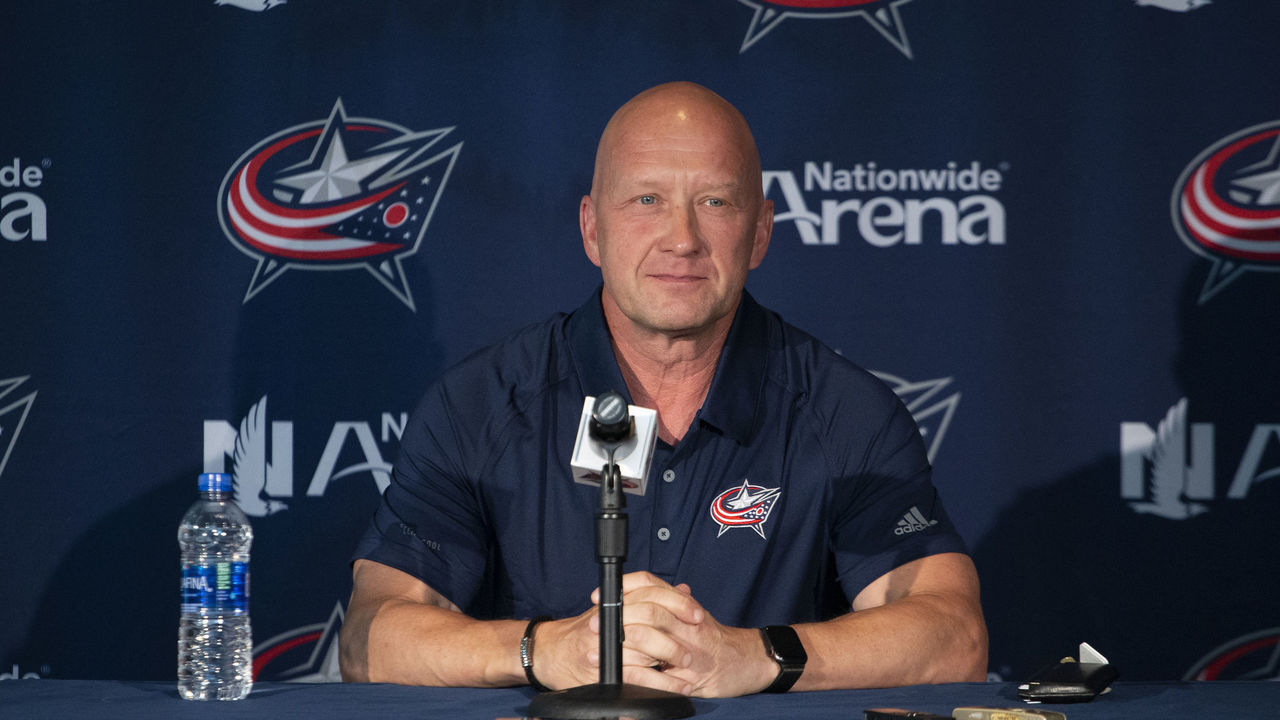 2019-20 record: 33-22-15 (.579)
Last No. 1 pick: Rick Nash (2002)
The Blue Jackets winning the lottery would prove good karma does exist. General manager Jarmo Kekalainen went all-in at last year's trade deadline, hanging on to pending UFAs Artemi Panarin and Sergei Bobrovsky and trading for one of the biggest rentals available in Matt Duchene. It was a display of courage that is uncommon among NHL GMs. All three players left via free agency despite his best efforts, so the small-market decision-maker deserves to be rewarded with a young phenom.
(No. 10) Florida Panthers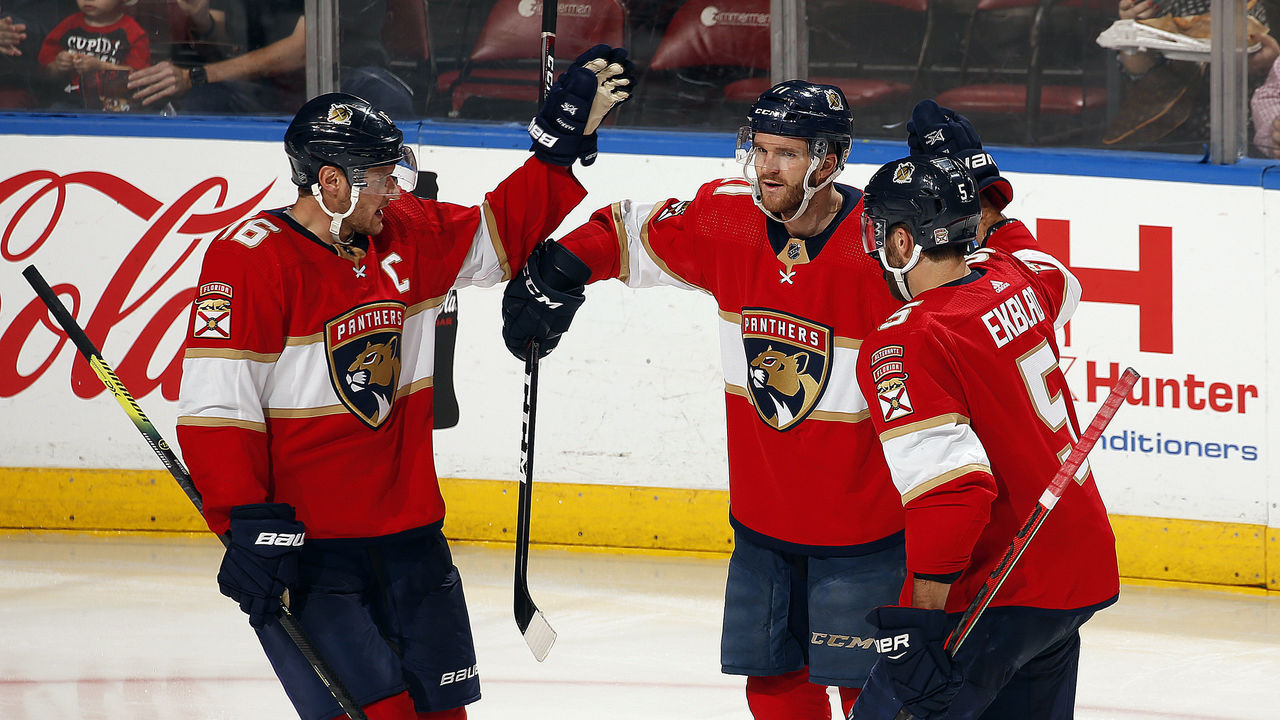 2019-20 record: 35-26-8 (.565)
Last No. 1 pick: Aaron Ekblad (2014)
The Panthers were one of the league's biggest underachievers in 2019-20, and the unexpected chance to draft Lafreniere could be the jolt the club needs. There's no question that Florida already has one of the league's best offensive duos in Aleksander Barkov and Jonathan Huberdeau - a fellow superstar QMJHL graduate - but adding Lafreniere to the mix would give the Cats another weapon to help keep pace with their powerful Atlantic Division adversaries.
It would also provide GM Dale Tallon with some peace of mind entering the offseason. Key forwards Mike Hoffman and Evgeni Dadonov are unrestricted free agents, and rather than splurging to keep one, or both, in house, Tallon could spend that money on improving a thin D-corps while Lafreniere fills in up front.
(No. 11) New York Rangers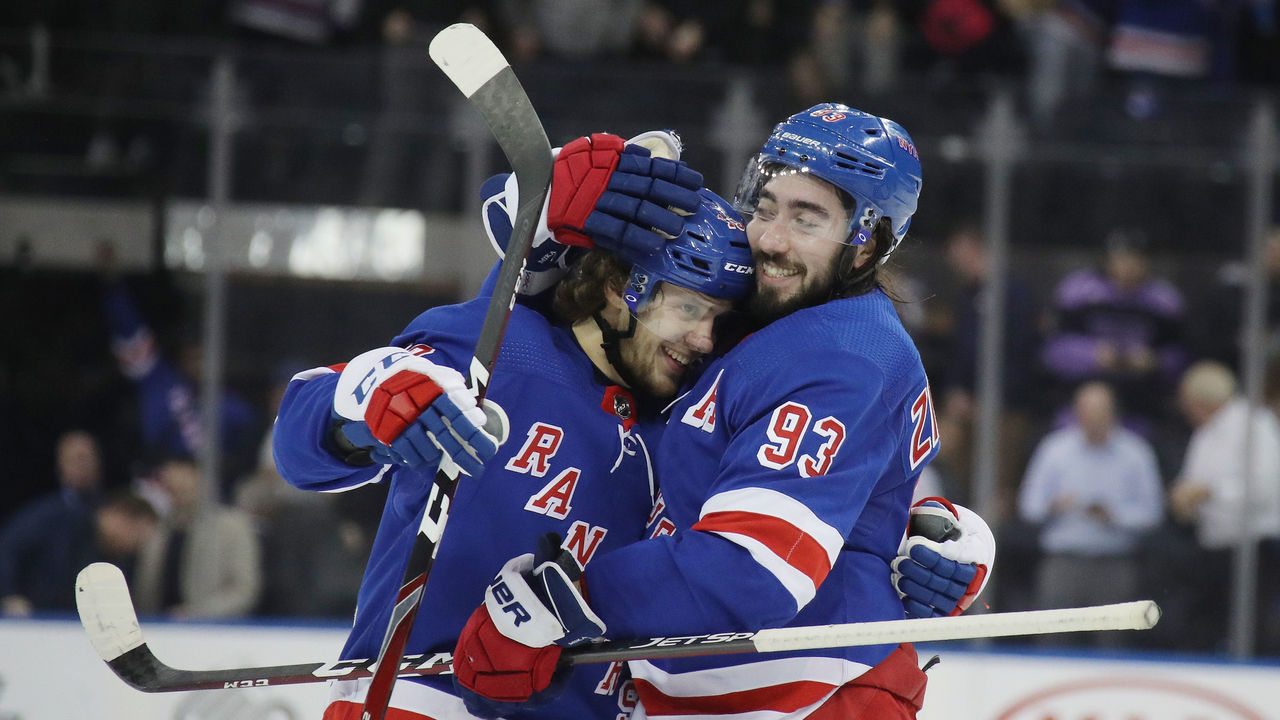 2019-20 record: 37-28-5 (.564)
Last No. 1 pick: Andre Veilleux (1965)
It was just two years ago that the Rangers announced they were entering a rebuild. Since then, GM Jeff Gorton has built an impressive young core, signing Artemi Panarin via free agency, trading for Jacob Trouba and Adam Fox, and drafting Kaapo Kakko second overall in 2019. He also re-signed Chris Kreider and lured star goalie Igor Shesterkin over from Russia. Meanwhile, Mika Zibanejad has blossomed into a true No. 1 center. Adding Lafreniere would give the Rangers some legitimate dynasty potential.
(No. 12) Montreal Canadiens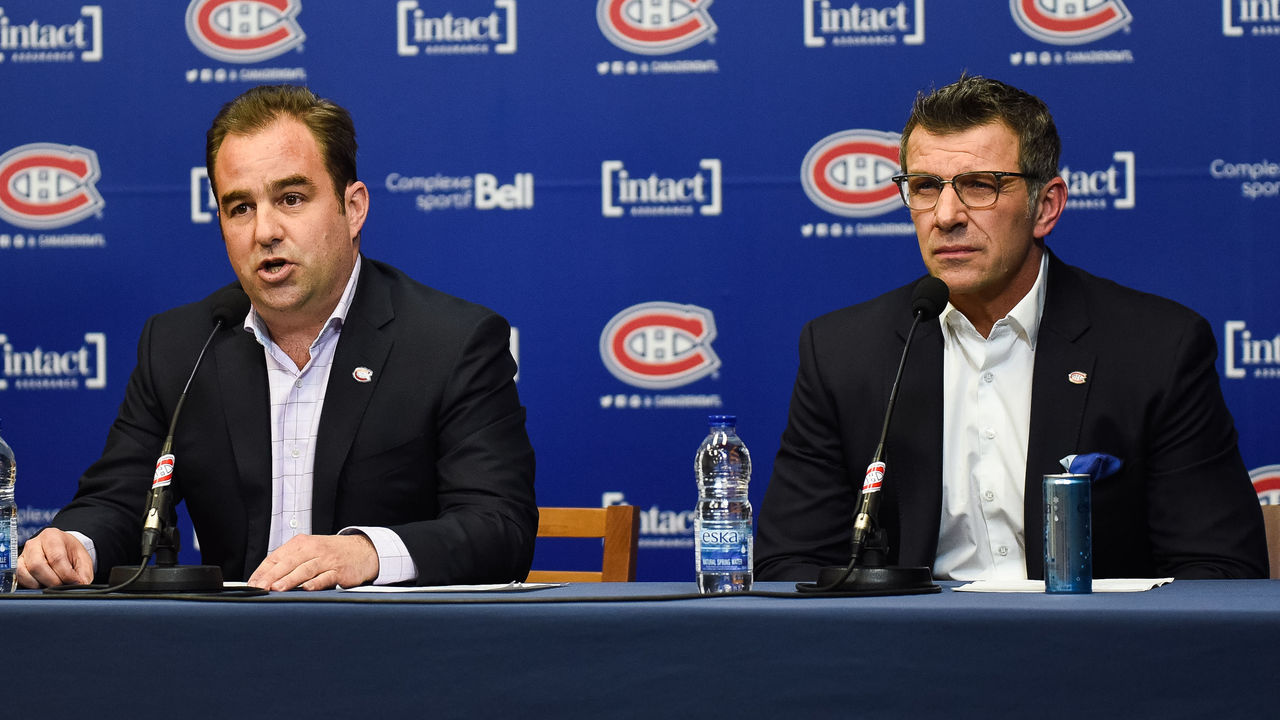 2019-20 record: 31-31-9 (.500)
Last No. 1 pick: Doug Wickenheiser (1980)
Just imagine the hysteria in Montreal if the Canadiens snagged their first No. 1 pick in 40 years and won the right to draft the Quebec-born Lafreniere in a year they were supposed to host the draft. Conspiracy theorists would be up in arms, but Lafreniere would instantly become the French-born superstar and face of the franchise that the rabid fan base has long desired.
Aside from the perfect fit publicity-wise, landing Lafreniere would be massive for the Canadiens' future on the ice, too. Montreal has 11 picks in the first five rounds of the 2020 draft, and Lafreniere leading the pack would go a long way in reinforcing the club's contention window for the remainder of the Carey Price-Shea Weber era.
(Draft pick info courtesy: CapFriendly)