The only African-American member of Donald Trump's cabinet has promised to "work" the president on his continued criticism of athletes who don't stand for the national anthem.
Ben Carson, who serves as the U.S. government's Housing and Urban Development Secretary, voiced his belief on Monday that sports stars are protesting police brutality rather than disrespecting the flag when they take a knee. He wants the players to make that stance clear while he tries to persuade the president not to be upset with those who choose not to stand.
"Well, I don't think he has manifested as much animosity in that region lately. And I think we just continue to work him. He'll get there," Carson told the Hugh Hewitt Show, as quoted by the Associated Press' Kevin Freking.
Carson was speaking after U.S. Soccer last Wednesday annulled a policy which required players to stand during the national anthem. Over the weekend, Trump tweeted he "won't be watching much anymore!" in response to a tweet by Florida Republican representative Matt Gaetz, which read: "I'd rather the U.S. not have a soccer team than have a soccer team that won't stand for the national anthem."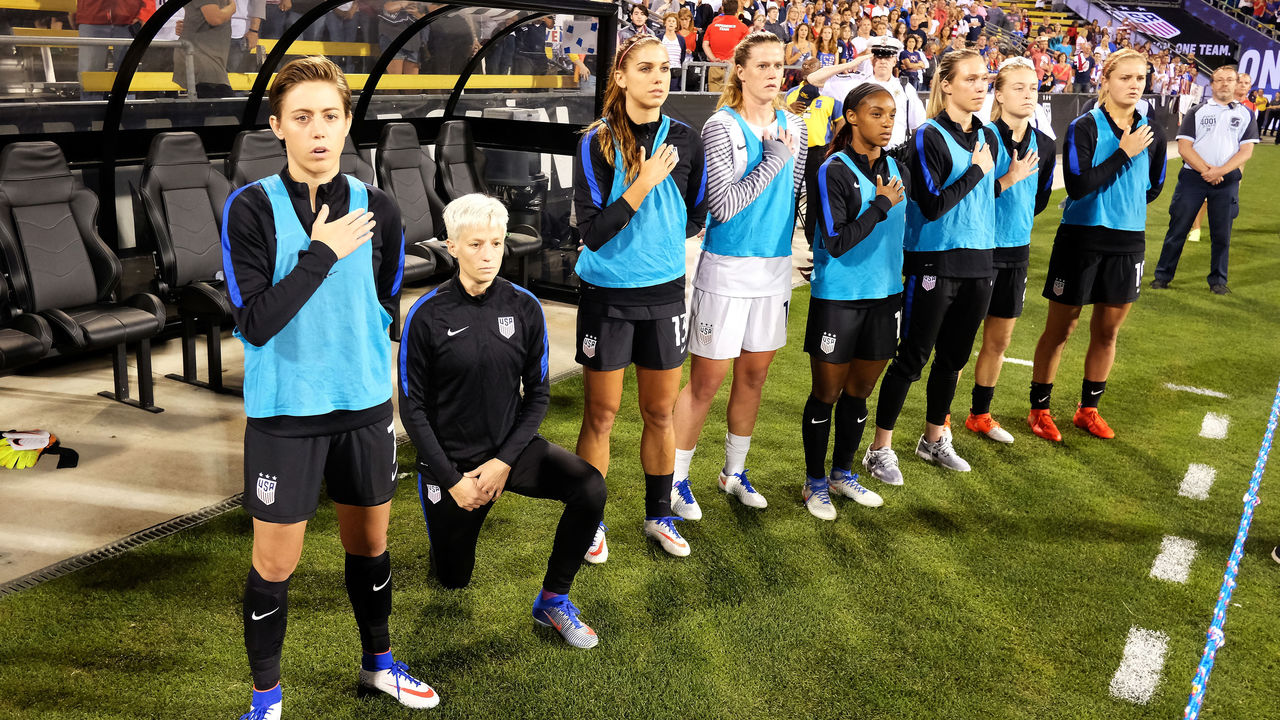 U.S. Soccer introduced the rule that players must "stand respectfully" in 2017 after soccer star Megan Rapinoe knelt before a match with the United States women's national team in September 2016 out of solidarity with Colin Kaepernick. The then-San Francisco 49ers quarterback had refused to stand for the flag of a country that "oppresses black people" for the first time in an NFL preseason game the previous month.
In the wake of protests over anti-black racism and police brutality following the death of George Floyd in police custody, U.S. Soccer retracted its policy because it "was wrong and detracted from the important message of Black Lives Matter."
FIFA, the world governing body of soccer, reiterated its stance against "all forms of discrimination" in a statement released to the Associated Press' Rob Harris on Monday. The organization also appealed for "tolerance, mutual respect, and common sense" following Trump's words against his country's soccer program.