Most important pieces of offseason business for NHL's non-playoff teams
Gregg Forwerck / Getty Images
There's plenty wrong with the NHL's seven non-playoff teams - that's why they're at the bottom of the standings. None of them are a fix away from winning the Stanley Cup. The climb to the top will be a marathon, not a sprint.
That said, aside from winning the wackiest draft lottery in history - an exercise out of their hands, anyway - what are the most important pieces of business for these squads as a lengthy offseason begins?
Anaheim Ducks
It may not seem like it at first glance, but the Ducks are slowly approaching a crossroads when captain Ryan Getzlaf's contract expires next summer. Getzlaf, now 35 and past his prime, is the last remaining player from the 2007 Stanley Cup-winning squad.
This means general manager Bob Murray has some organizational soul-searching to do. What would an extension with Getzlaf look like (the two sides can start negotiating this offseason), assuming there's a desire to keep him in the fold in the first place? There's no doubt teams would be lining up prior to the 2021 trade deadline for a chance at acquiring him as a potential final piece for a Cup run.
It'll be fascinating to see how Anaheim, which boasts a well-respected scouting staff, handles the upcoming draft. GMs around the league will be relying on area scouts more than usual since the cancellation of marquee scouting events like the Under-18 World Championships and Memorial Cup cut off an important portion of the schedule. Murray and staff have seven picks - two in the first and one in each of the next five rounds.
Buffalo Sabres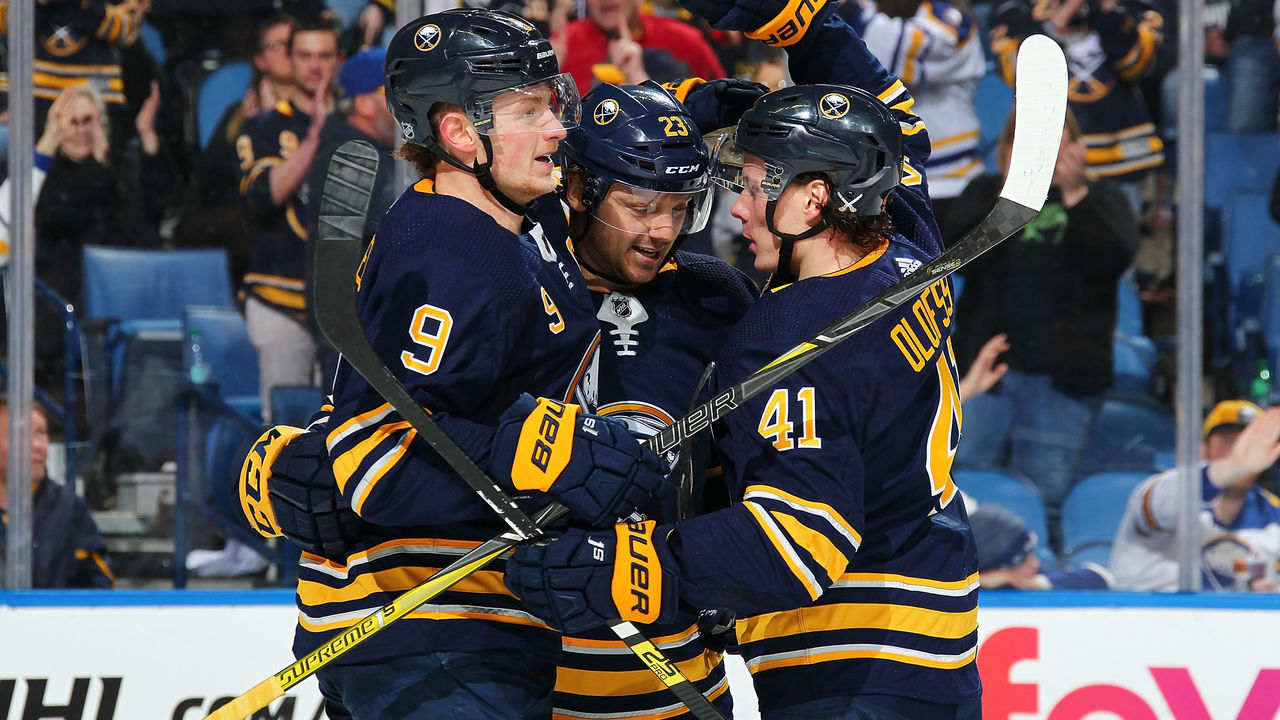 Jack Eichel and his teammates are sick of losing. Sabres fans, most notably Duane Steinel of viral fame, are sick of losing. You can bet ownership, management, and the coaching staff are, too.
Unlike many of the teams discussed in this piece, Buffalo's been desperately trying to reach the next level since Eichel arrived in 2015. Here's what can it do this offseason to re-enter the playoff hunt in 2020-21 and stay relevant for the foreseeable future:
Win the Sam Reinhart and Linus Ullmark contract negotiations.
Jeff Skinner, Kyle Okposo, and Rasmus Ristolainen are all overpaid and locked up until 2026, 2023, and 2022, respectively, so GM Jason Botterill needs reasonable deals for secondary scorer Reinhart and promising goalie Ullmark.
Hit a home run with that lottery pick.
If you exclude Dylan Cozens (who's had only one year to develop as a 2019 first-rounder), two of the Sabres' three top-10 picks in the Eichel era haven't panned out. Rasmus Dahlin, first overall in 2018, has been superb, but Alexander Nylander (eighth in 2016) was traded to Chicago and Casey Mittelstadt (eighth in 2017) is still an NHL-AHL tweener.
Detroit Red Wings
As evidenced by their 17-49-5 record, the Red Wings' rebuild is not exactly moving at warp speed. GM Steve Yzerman needs significant help; Detroit lacks high-end talent and depth top to bottom and at every position.
For what it's worth, Yzerman, hired last April, put to rest two major offseason storylines earlier this week. The Hall of Famer stated head coach Jeff Blashill's job is safe, and he noted that the team plans to name a captain before the start of the 2020-21 season. Star center Dylan Larkin, 24 years old in July and signed through 2023, is the overwhelming front-runner among pundits and fans.
Signing or trading for a decent goalie should be high on Yzerman's to-do list. It may seem like an odd move for a franchise so deep in the rebuild hole, but the tandem of Jimmy Howard and Jonathan Bernier was atrocious this season. (To be fair, team defense stunk too.) Howard, 36, is playing on a one-year contract which will surely be his last in Detroit. Bernier, 31, signed through 2021, could probably hold down the fort in a shared role alongside a sturdier partner. For Detroit's youngsters to have a fighting chance at moving up the standings, they need competent NHL goaltending. The current setup isn't working.
Los Angeles Kings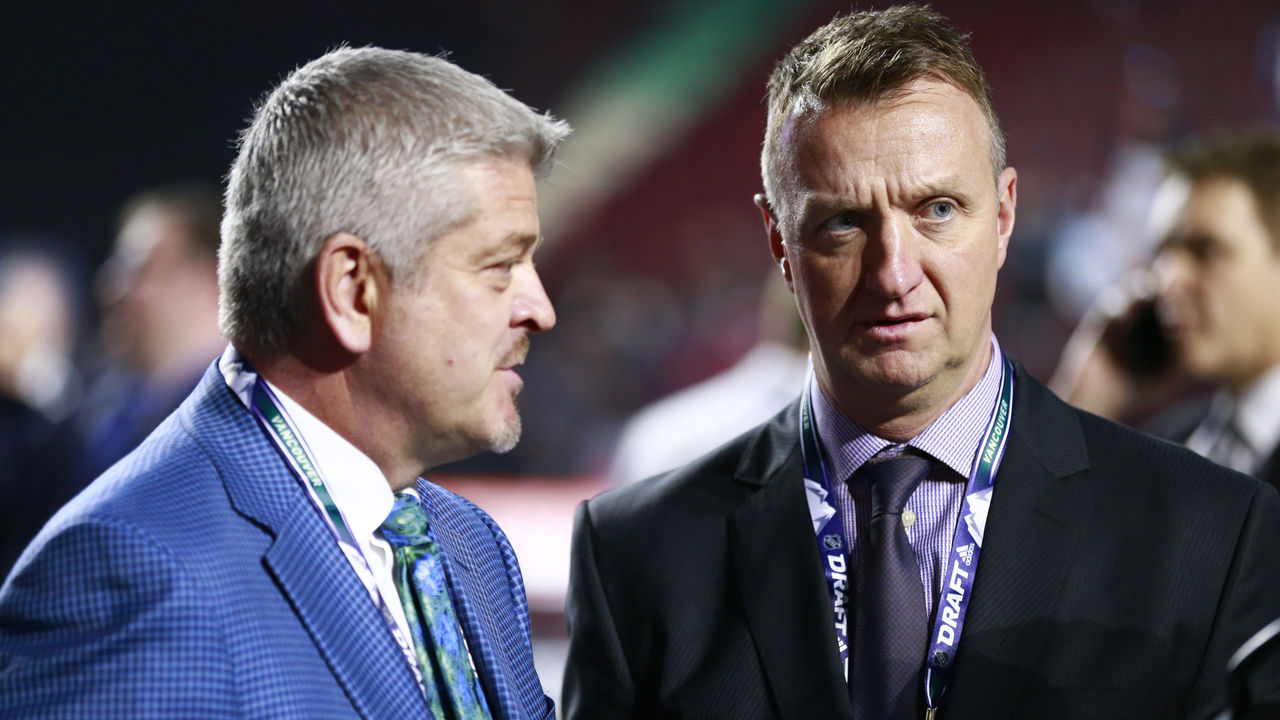 It's fitting the Kings finished the truncated season on a seven-game winning streak and 8-2 in their final 10. After all, the club's retool - based around squeezing as much as possible out of the last effective years of Anze Kopitar, 32, and Drew Doughty, 30 - has gone swimmingly.
GM Rob Blake's prospect pipeline is bursting with high-end talents like Gabriel Vilardi, Alex Turcotte, Rasmus Kupari, and Jaret Anderson-Dolan. Los Angeles, led by a strong coach in Todd McLellan, also appears to have found its next starting goalie, Cal Petersen. There is a path to prosperity.
There's also the option of expediting the process a little bit. The Kings have plenty of future assets - 21 picks in the next two drafts, including five second-rounders - to play with this offseason. Would it make sense to flip 35-year-old Jeff Carter and a pick or two to a contender at the draft? Could that net a young but established NHLer? McLellan will eventually need some kind of buffer between the group of teenagers and the 30-something holdovers.
New Jersey Devils
The Devils' decisions are at the top since both their GM and coach carry interim tags.
Tom Fitzgerald, whose transaction history since taking over as GM for Ray Shero in January is laudable, deserves strong consideration for the permanent gig. Former Canucks GM Mike Gillis has reportedly also been interviewed, and there doesn't seem to be a big rush from ownership to finalize anything. Perhaps something can be worked out where Gillis, the macro guy, assumes the role of president of hockey operations while Fitzgerald, the nuts-and-bolts guy, continues as GM.
On the bench, Alain Nasreddine moved from assistant coach to interim head coach after John Hynes' firing in December. By all accounts, Nasreddine did a splendid job in 43 games, earning a 19-16-8 record. Of course, it would be smart to also look outside the organization during the interview process.
Ottawa Senators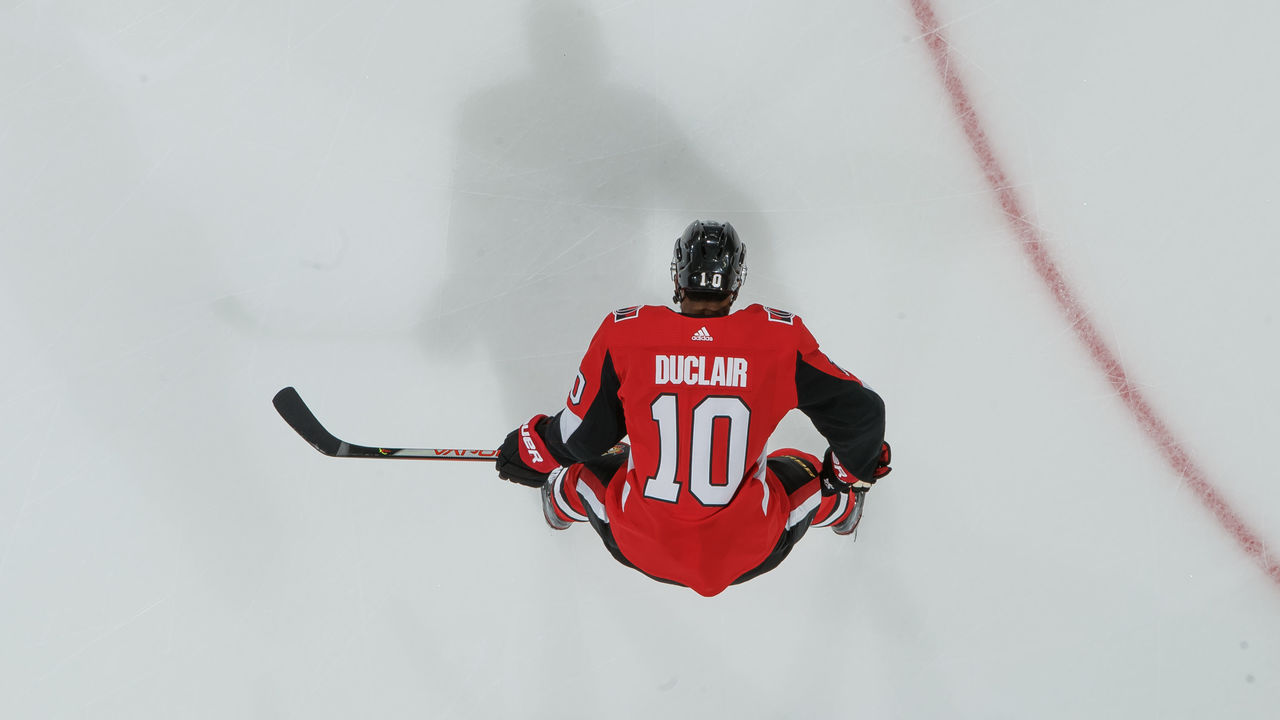 GM Pierre Dorion will be one of the busiest men in hockey this offseason.
The Senators have 13 expiring contracts (seven restricted free agents, six unrestricted) and 13 draft picks (seven in the first two rounds). Chief among the group of pending free agents are 39-year-old starting goalie Craig Anderson, and sniping winger Anthony Duclair, who turns 25 in August and has accrued arbitration rights as an older RFA.
Bringing back Anderson on a one-year deal would be a low-risk move - assuming he's not retiring - even if the longtime Senator becomes a mentor and second-stringer in 2020-21. Meanwhile, Duclair seemed to gel with first-year coach D.J. Smith right away and produced a fabulous first half. His production tailed off down the stretch en route to 40 points in 66 games, and there's a difficult projection to be made in regards to Duclair's ceiling, as well as his place on a squad going through a lengthy rebuild.
It's been relatively quiet out of Ottawa lately - and that's a good thing. Following years of controversy, there is calm, and fans can begin to see the light at the end of the tunnel. Everyday NHLers Brady Tkachuk, Thomas Chabot, and Colin White are clearly part of the organization's long-term plan. Prospects Josh Norris, Erik Brannstrom, Drake Batherson, Alex Formenton, Logan Brown, and Jacob Bernard-Docker lead a formidable prospect pool. And, aside from Bobby Ryan's contract, the books look pretty clean.
San Jose Sharks
About the draft lottery … The blockbuster trade featuring Erik Karlsson has GM Doug Wilson charting a different offseason path than his contemporaries.
Few would have predicted San Jose would finish last in the Western Conference one year after losing in the conference finals. The Sharks can't even reap the rewards of a disastrous 2019-20 season in which longtime coach Peter DeBoer was canned in December, nobody could stay healthy, and the losing continued until hockey stopped. Ottawa has San Jose's first-round pick because of the Karlsson deal.
Earlier this week, Wilson applauded the work of Bob Boughner, DeBoer's successor behind the bench. The GM hasn't guaranteed Boughner's job for 2020-21, however, so there's at least a chance San Jose could be searching for another head coach. That's clearly priority No. 1.
As for the roster, it might take some creativity, but Wilson must bring in a new goalie through either free agency or trade. Martin Jones has proven he's no longer an NHL starter, although the Sharks are stuck with him at $5.75 million a year for the next four seasons. Jones will have to be a very expensive backup, which means the goalie Wilson acquires will have to be a bargain.
John Matisz is theScore's national hockey writer.
Comments
✕
Most important pieces of offseason business for NHL's non-playoff teams
  Got something to say? Leave a comment below!