Mike Gillis, enlightened: Former GM on organizations, Luongo, leadership
The Coaches Site / TeamSnap Hockey Coaches Conference
TORONTO - Mike Gillis was recently recommended a book called "Tape to Space: Redefining Modern Hockey Tactics." The former NHL general manager hasn't finished it, but he felt compelled to scribble down a passage from the book's foreword.
"The ever-present malaise within this sport, the crushing weight of consensus, the warm safety blanket of inactions that consumes the ruling class in hockey ..." Gillis said Friday, reciting his favorite part to the 200-plus attendees at the TeamSnap Hockey Coaches Conference held at Ryerson University.
"That is outstanding," he continued. "Like anything, if you want to be good at something, you need to take risks and you need to think a little differently about every possible opportunity, and you have to push the competitive boundary, no matter what it is."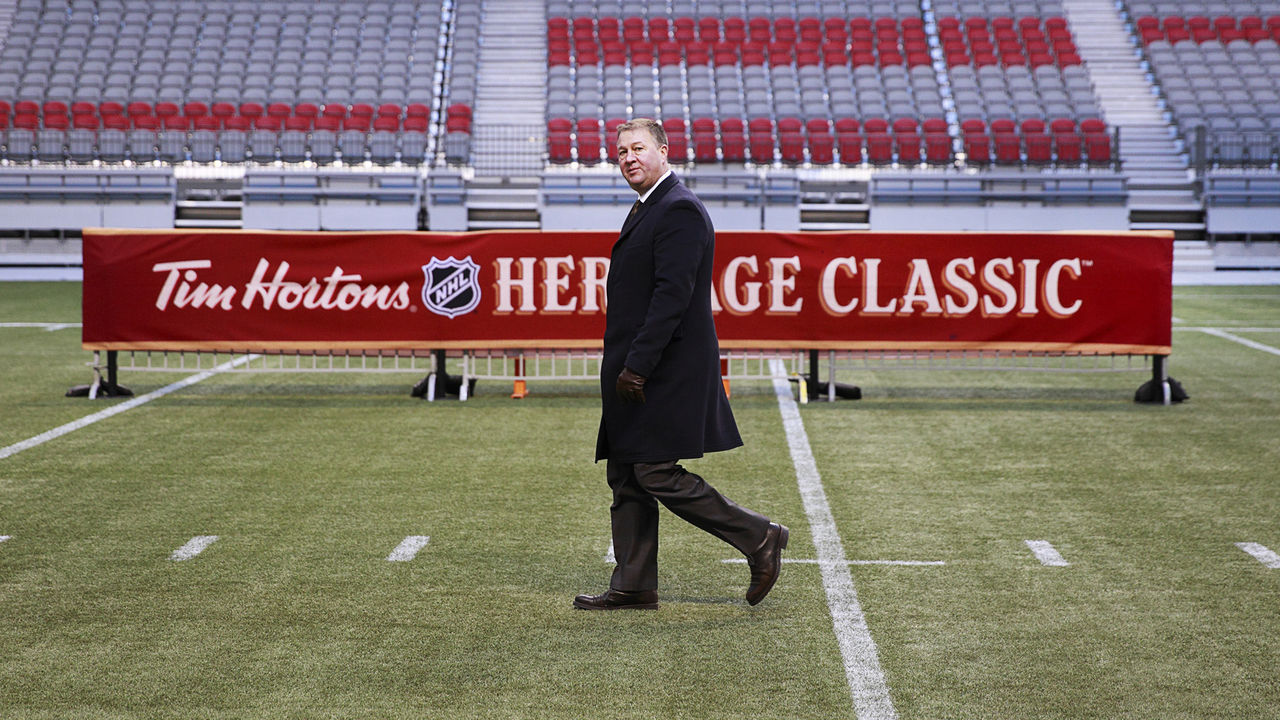 Gillis was considered a progressive hockey executive during his time running the Vancouver Canucks from 2008 to 2014. As a trained lawyer, ex-player agent, and lifelong learner, he stood out. Five years later, with his hair grayer, beard longer, and brain fuller, he appears refreshed and enlightened.
Which raises the question: Does the 60-year-old have ambitions of returning to the NHL?
"I do, but in a fairly specific role," Gillis said. "I'm really interested in analytics, sports science, human performance, and how to blend those things into a high-functioning organization. As a general manager of a team you're really myopic, really focused on your team performance, individual performance, coaching performance, and I like that part of the job. But right now I'm a little more interested in how you build an organization and how you see results, how you measure results, and being really high functioning."
During an on-stage Q&A and a subsequent interview, Gillis shared a wide range of opinions and anecdotes at the conference. Let's run through the best stuff.
The re-education
To say Gillis has expanded his horizons since being fired would be an understatement. His only post-Canucks hockey job listed online is a two-year board of directors role with Geneva of the Swiss league.
Instead of focusing on hockey, he's quite literally traveled across the planet.
An incomplete list of his adventures: He's visited various laboratories centered around persuasion and virtual reality at Stanford University in California; learned about cognitive awareness at the Nike Sport Research Lab in Oregon; participated in a business school think tank at the University of Michigan; studied how KHL teams develop players; checked out the Campus BioTech in Switzerland; and flown to China, Spain, Australia, among other locales, all in search of information about how to optimally run a modern sports team.
"The top organizations are really focused on the daily training environment," Gillis said, offering a main takeaway from his world tour. "They are trying to push the envelope in every possible element, from the time a player shows up until the time that player leaves. It's becoming (obvious) that the top teams have a far more holistic viewpoint of how to run these teams."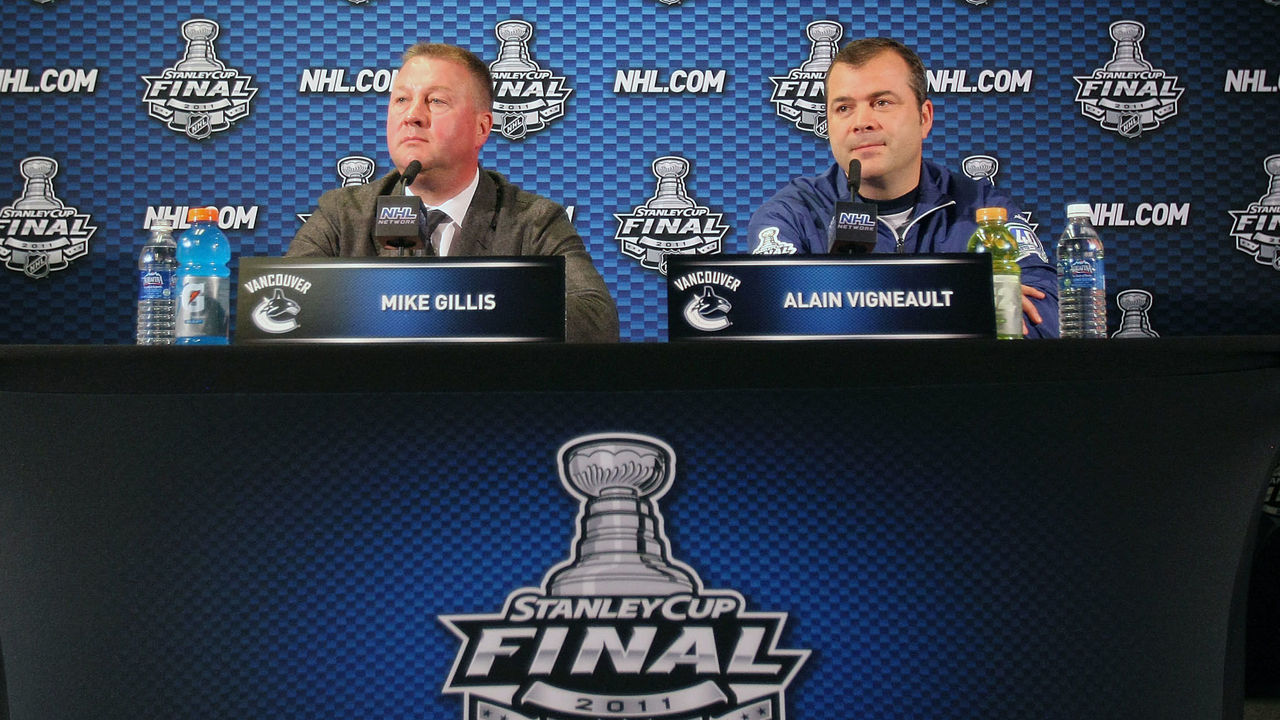 Gillis' view of the NHL and its teams' organizational structures has evolved. For instance, he now believes the typical workflow within front offices is inefficient, with the GM stretched far too thin while often overseeing the entire hockey operations department.
"One of the biggest issues NHL teams have is that a lot of that responsibility resides with one person," he said. "That one person over time gets worn out and makes poor decisions."
Ideally, Gillis said, an NHL team would employ four assistant GMs, similar to the setup many elite soccer clubs in England have adopted. That would shift some pressure away from the GM and allow for a group of people - not a single person - to influence the club's direction.
Hockey's scouting system is ripe for modernization, according to Gillis. "It needs to be transformed," he said, because "there's too much groupthink. There's not enough evidence. The analytics are poor. There's no real predictiveness in drafting. If you're bad enough to (draft) in the top 10, you're probably getting a good player, but you might not because you picked the wrong one."
What's more, the combine interview, a fixture of the annual scouting process, is "absolutely useless" in Gillis' estimation. The conversation between a teenager and representatives from his prospective employer frequently includes more canned than candid answers. Alternatively, the 2011 GM of the Year thinks teams should be spending draft capital on vision analysis and cognitive awareness testing.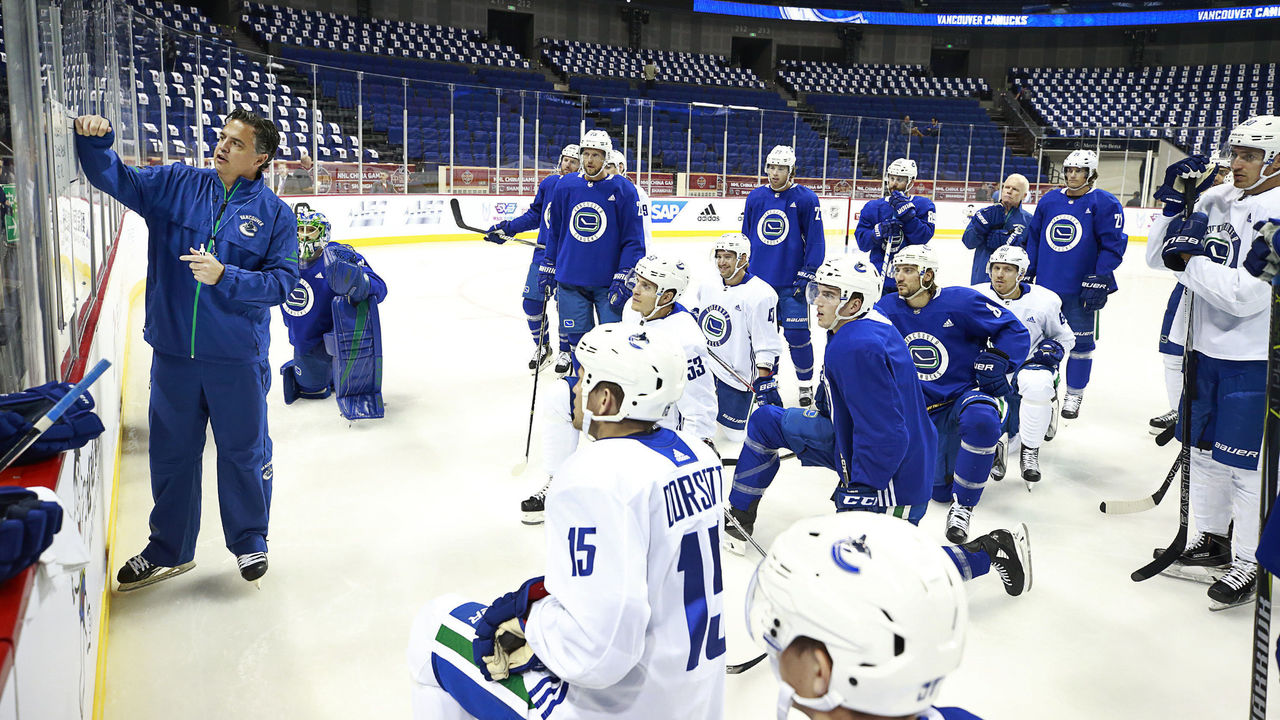 As for a pet peeve, Gillis can barely contain his frustration with the NHL's late-morning practice.
Games and workouts start at opposite times of the day for no logical reason, he said, suggesting 4 p.m. as an alternative practice time. "When I played in 1978, we practiced at 11 o'clock in the morning. Why?" he said. "There's nothing to support that practice time. No science, no data."
When asked to look into his crystal ball, Gillis served up another tradition-bucking idea. Sure, in 2019 the odd coach will throw five forwards over the boards on the power play. But Gillis said that in the not-too-distant future, perhaps we'll see someone toss out an all-forwards formation in even-strength situations.
"I can envision teams playing with five forwards all the time to increase that speed and opportunity for offense," Gillis said. "Defensively, players now are learning defensive responsibilities at such an early age that I think it's really detrimental to the game. I just see this push toward more offense."
Canucks, in hindsight
The Gillis era in Vancouver was highly successful. It featured Alain Vigneault and John Tortorella behind the bench, and with the Sedin twins and Roberto Luongo in their primes, the Canucks amassed a 261-146-51 record while winning two Presidents' Trophies and making a trip to the 2011 Stanley Cup Final.
Although Gillis said his tenure wasn't perfect, the Canucks were undoubtedly ahead of the curve with their use of sports science and analytics, tracking players' sleeping patterns off the ice and zone starts on the ice to gain competitive edges. Generally, that approach worked, leading to wins for the team, and fat contracts for the players.
"We decided to create a culture that was borne out of science," Gillis said of Vancouver's solution to the travel challenge facing west-coast franchises. The staff, he recalled, convinced players "that we would prolong their careers and they'd have better careers because we used technology and science. And, to their credit, the top guys were very eager to get to that upper echelon of play and very eager to win."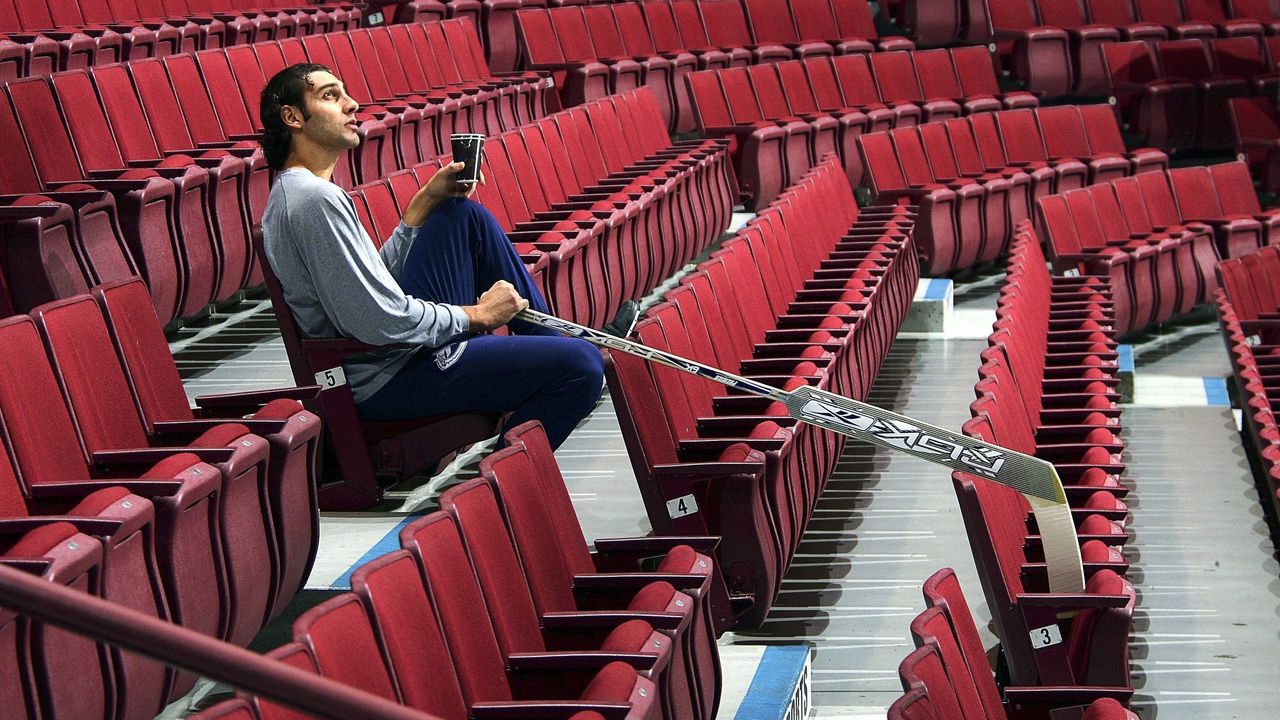 Gillis shared an interesting sports science note about Luongo, a surefire Hall of Famer. The recently retired netminder dealt with "a degree of performance anxiety" and, based off his hormone levels, the club would notice him go through "almost a physical change" ahead of certain games.
"We were always trying to figure out a way to get him over that hurdle," Gillis said. "We went to a lot of different places and talked to a lot of different people ... He's a really sensitive guy with a great sense of humor, and his sense of humor would go away and his sensitivity would increase."
Another example of Vancouver going against the grain late last decade was naming Luongo the captain during a period when teams didn't even think about giving the "C" to the goalie. The non-traditional choice was mocked endlessly, and the experiment lasted just two years. Would Gillis do it again?
"We got benefit out of it," he said. "I didn't like all the scrutiny and the difficulty it caused, in hindsight. So, not sure. I would think about it a lot harder and a lot longer, knowing what I know now. But we didn't know that, that we'd get a reaction like that. We were just trying to help our team and make it better, and help our goalie."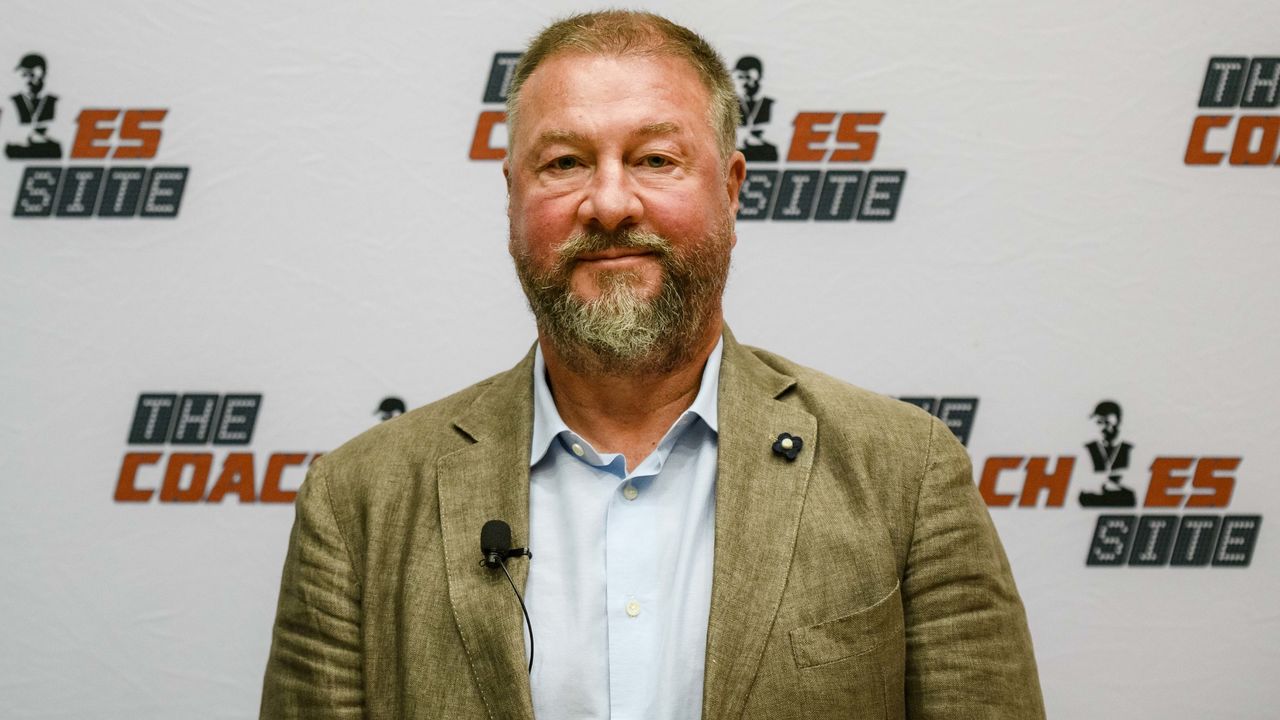 "It wasn't a problem between (Luongo) and the organization," Gillis continued. "It was certain guys in the media made a big deal out of it, and they also made a big deal out of (the Canucks) signing Mats Sundin. You can't even calculate the benefit we got out of that guy. He was such a professional. He was Swedish. We had (Alex) Edler, the Sedins, we had other European content, and they all respected this guy, had huge admiration for him. They got to see how he lived his daily life."
On several occasions Friday, Gillis mentioned that leaders are made, not born. Even though he might have been talking about Sundin, the Sedins, rugby's All Blacks team, or NFL head coach Pete Carroll, the assessment also applies to Gillis himself.
It's clear the journey he's been on since being fired as Canucks GM - ending a decades-long run of playing, representing, or managing in pro hockey - has helped him see the forest before the trees.
"Leadership comes in the form of how you run your life," Gillis said. "It's a determination to be the best. How you display that on a daily basis. Your preparation. Your willingness to perform. And it also comes in understanding that everything's a process."
John Matisz is theScore's national hockey writer.
Comments
✕
Mike Gillis, enlightened: Former GM on organizations, Luongo, leadership
  Got something to say? Leave a comment below!