How Europe's hockey pros are coping with coronavirus chaos
Monika Majer / RvS.Media / Getty Images
A woman recently came to Kristian Hufsky's door speaking little English.
Normally, that's OK. Hufsky, a 20-year-old Canadian goalie playing professional hockey in northern Germany, often gets by understanding only parts of what he's told. This time, however, he felt slightly self-conscious.
The woman, a health official laying out quarantine guidelines to Hufsky amid the coronavirus pandemic, had issued him a surreal warning: Leaving his apartment in the near future could result in a substantial fine or even jail time.
"That scared me a little bit," Hufsky said over the phone Saturday, his sixth straight day in isolation.
The Vaughan, Ontario, native impressed in his first year as a pro, posting a .917 save percentage and 1.99 goals-against average in 18 Oberliga Nord games for the Hannover Indians. His efforts helped Hannover to the fourth-best record in Germany's third-tier league before play abruptly ended.
Like virtually every sports league on the planet, Oberliga Nord canceled its entire playoffs last week in an effort to help stop the spread of the novel coronavirus.
Hannover announced three players were tested for the virus after recently showing symptoms, with one test coming back positive. Members of the organization are now in the middle of a mandatory 14-day quarantine.
"If I get the symptoms I just have to call the doctor and they'll come here," said Hufsky, who's filling his waking hours chatting with family and friends, lounging on his balcony, browsing YouTube, and mashing buttons on his PS4 controller. "Sometimes I get a little paranoid about it, but I'm trying to keep positive and not really think about it too much. I think I'll be fine."
Hufsky is among dozens of North Americans who make a living playing hockey in Europe, a hotbed for COVID-19, the disease caused by the coronavirus. Each player's particular circumstances - team location, season timeline, travel capability - have presented unique challenges. Most have avoided quarantine, yet life's become complicated for everyone involved, especially given the distance between their professional and personal homes.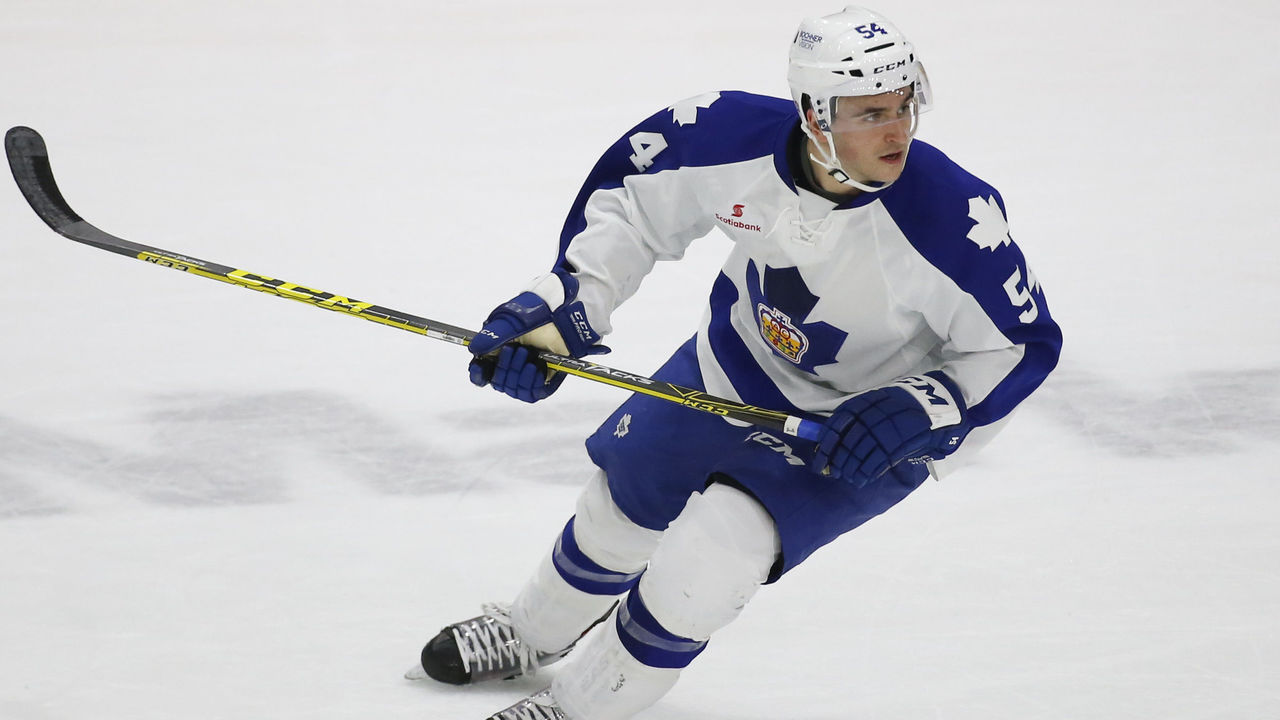 Eric Faille, a former AHL forward now playing for EHC Kloten in Switzerland's second-tier league, returned to Moncton, New Brunswick, late Friday following a "pretty hectic" two weeks. Early in the process, somebody in Kloten's players-only phone group chat shared an interactive map detailing the virus' presence in Switzerland. And, over a quick few days, Faille watched as the number of positive cases ballooned.
"When it started in China, everybody thought, 'Ah, it's never going to come over to us.' We all kept going. Then it went to Italy and kept growing and growing. And then the northern part of Italy was getting pretty bad, and that's close to us," Faille recalled during a layover in Toronto. "So everybody started washing their hands more often. We got hand sanitizers everywhere in the (team locker) room. No more shaking hands, only fist bumps. Little changes like that. Minor stuff, but it was now in the back of your mind."
Kloten, the league's best regular-season team and a threat to earn a promotion to Switzerland's top tier, played the first four playoff games in front of regular-sized crowds. The fifth game, which they won over the GCK Lions to advance to the second round, featured only immediate family in the stands. Local health officials had begun banning large gatherings. The party atmosphere, a trademark of European hockey, was suddenly gone.
A few days later, as Kloten awaited the announcement from the Swiss hockey federation whether competition would be suspended or canceled, they hooked up with HC Lugano, a top-tier squad based three hours away, for a spirited scrimmage. "They knew and we knew that the seasons were over. At the faceoff circle, when I was taking draws, I was like, 'C'mon, at least let me win one here. These are the last faceoffs of the year!'" Faille joked.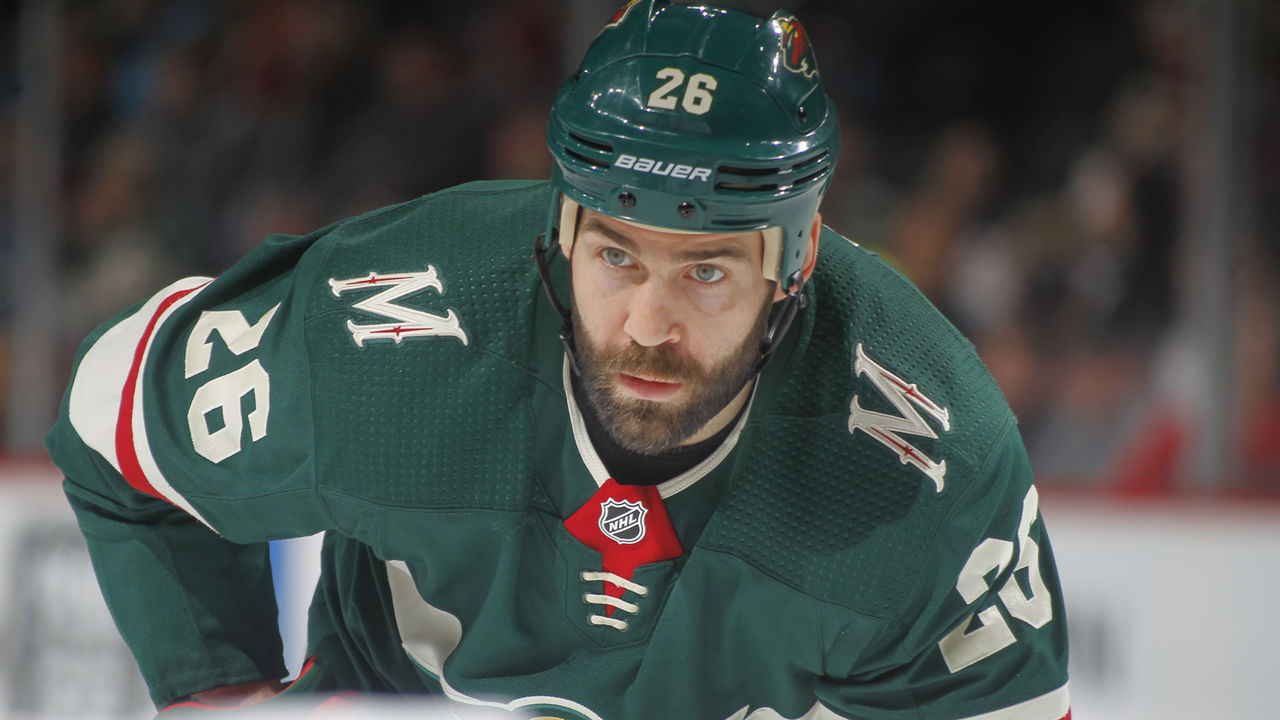 Former NHL forward Daniel Winnik is grappling with this strange new world, too.
Winnik has been starring in Switzerland's top circuit, National League A, for the past two years. An alternate captain for Geneve-Servette HC, he led the club in scoring in 2019-20 with 44 points in 49 regular-season matches. Sitting just two points shy of first place in the final standings, he felt they had a legitimate shot at giving the city of Geneva its first-ever NLA title.
After acknowledging the importance of shuttering sports in the name of public health, Winnik noted in an interview Saturday that, at 35 years old, he doesn't know how many other opportunities he'll have to win it all. "I never got the chance to win one in the NHL - win a Stanley Cup - so winning a championship here would have meant a lot," he said.
Winnik, who played 798 NHL games split between the Coyotes, Avalanche, Sharks, Ducks, Maple Leafs, Penguins, Capitals, and Wild, has another year on his NLA contract. He'll be back in Geneva for training camp alongside most of his teammates for another chance at that title.
In the short term, Winnik's in a holding pattern. He's been trying to get back to Canada with his English bulldog but is experiencing issues booking a flight with a dog in tow. Josh Jooris, another ex-NHLer and dog owner playing in the NLA, is in the same boat. "We're both shit out of luck," Winnik said dryly.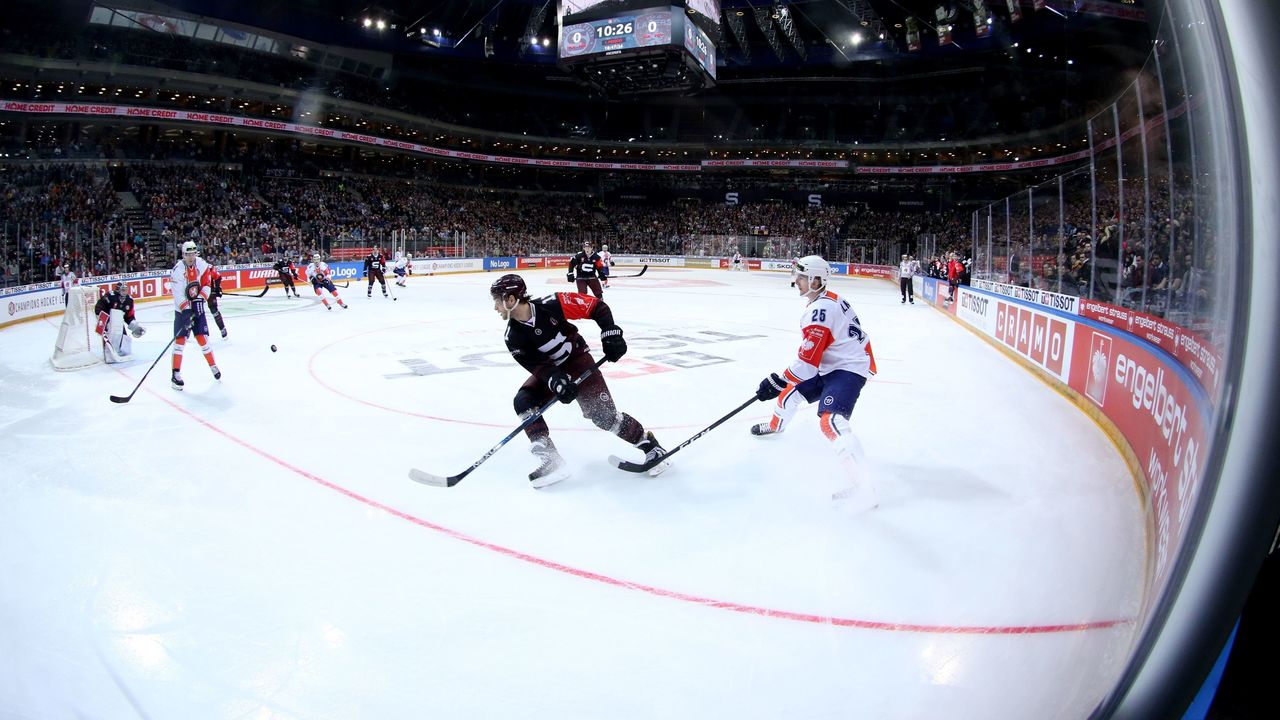 Meanwhile, some 1,600 kilometers northeast of Geneva, in the Swedish city of Vaxjo, Lucas Edmonds ponders his next move. He doesn't have an abundance of options; the Vaxjo Lakers' season is over, but Sweden's prime minister has urged against nonessential travel amid the virus outbreak.
"Hopefully the Canadian border doesn't close before I want to go back," Edmonds, 19, said with a nervous laugh Friday.
Edmonds is a dual citizen from North Bay, Ontario, but spends only his summers in Canada. He's plied his trade in the Swedish hockey system for the past four seasons. Still a junior, he won't be missing out on playoff bonuses like Faille and Winnik. Regardless, the news isn't easy to process.
"If I'm being honest, it hasn't really hit me yet that the entire season is over," he said. "It feels right now like we just have an off weekend and the playoffs start next week. It's definitely a strange feeling."
Edmonds is under contract with Vaxjo through the 2020-21 season. He'll turn pro next year, but some of his teammates' futures aren't so concrete. A long playoff run could have become a showcase to managers and scouts from Sweden and beyond. That opportunity, of course, is now nonexistent.
In response, the Lakers' Under-20 team is doing this weekend what teenagers do best: They're hanging out - one last hoorah before everyone goes their separate ways. "We've been going hard for this whole (season). Time to take it easy," Edmonds said of the unofficial send-off.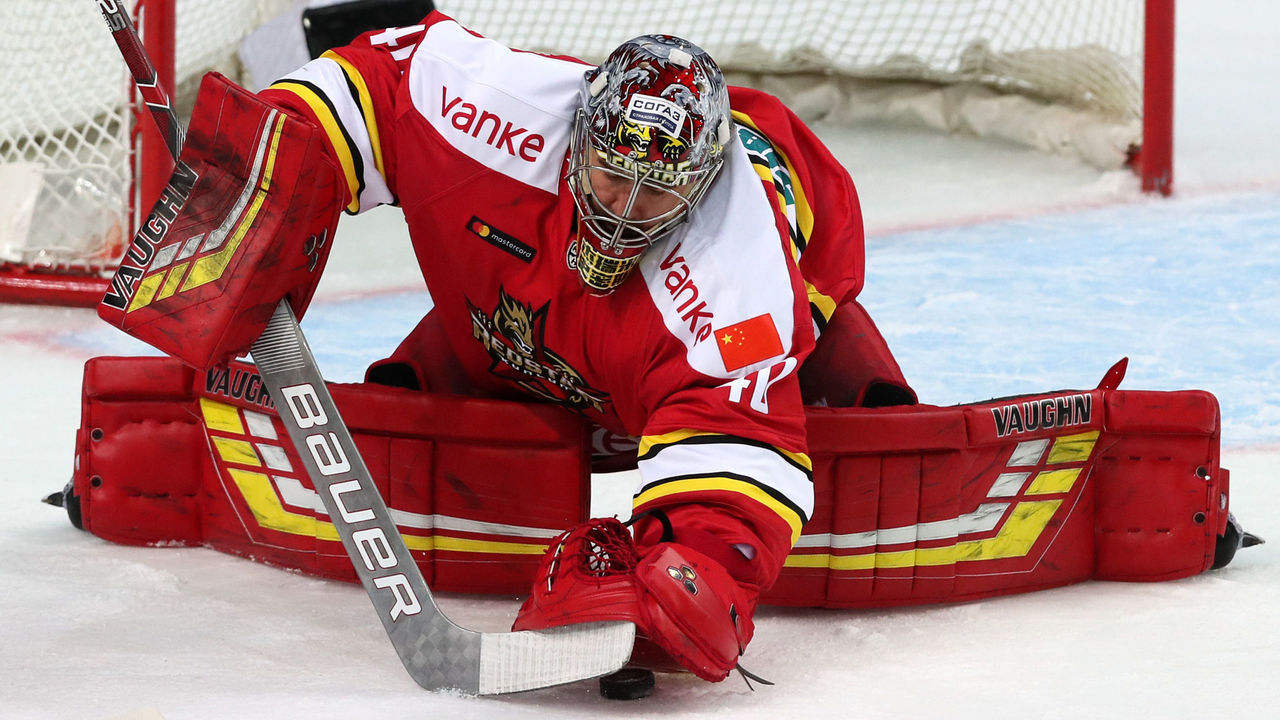 At the other end of the spectrum are members of the KHL's Kunlun Red Star, the only high-profile pro hockey team based in China. Months ago, they wrapped their heads around the scope of the virus and its potential impact on not only their own lives but the lives of loved ones and strangers.
"They tested us and everyone came back negative. That was a blessing. We were lucky," goalie Jeremy Smith said from his Birmingham, Michigan, home.
Kunlun failed to make the KHL playoffs - one of the rare sporting events still in progress, albeit in empty rinks - which in late February ended Smith's first season overseas after 10 years of NHL, AHL, and ECHL duty. Red Star had spent roughly 30 nights straight on the road in Russia due to the virus outbreak. Smith and his fiancee flew back to the U.S. separately, leaving some of their belongings in the Beijing hotel they occupied during their Asian adventure. He has one campaign remaining on a two-year deal, though the team's home base next season remains up in the air due to the uncertainty in China.
Smith eloquently contextualized what's happening around the globe in a few sharp sentences.
"People use sports as an escape of some sort," the 2007 Nashville Predators second-rounder said. "I hope that sports can get back to its norm and do what it does best, which is providing a platform for people to be entertained."
Then again, Smith continued, "Life is bigger than just sports. People are looking at the big picture (with the cancellations), which is a good thing. Hopefully, as a human race, we're able to come together and beat this virus."
John Matisz is theScore's national hockey writer.
Comments
✕
How Europe's hockey pros are coping with coronavirus chaos
  Got something to say? Leave a comment below!