3 takeaways from flurry of activity ahead of NHL trade deadline
Dave Sandford / Getty Images
Like clockwork, the hockey world asks itself the same question every February: Is this the year most notable trade chips change hands before TV networks begin their extensive NHL deadline-day coverage?
Usually, as the deadline comes into focus, the answer is an emphatic "no." This year, however, a busy 48 hours have made "yes" a distinct possibility.
Six trades were completed between Sunday evening and Tuesday afternoon, with a seventh trade - Kings defenseman Alec Martinez to Vegas - reportedly imminent.
To recap the finalized swaps: Devils players Blake Coleman and Andy Greene have new homes in Tampa and Long Island, respectively; Kings forward Tyler Toffoli has been moved to Vancouver; and a trio of solid rental defensemen - Canadiens blue-liner Marco Scandella, Sharks rearguard Brenden Dillon, and Senators defenseman Dylan DeMelo - have been shipped to St. Louis, Washington, and Winnipeg, respectively.
Let's unpack the flurry of activity and reassess the pre-deadline landscape.
Western bubble teams beefing up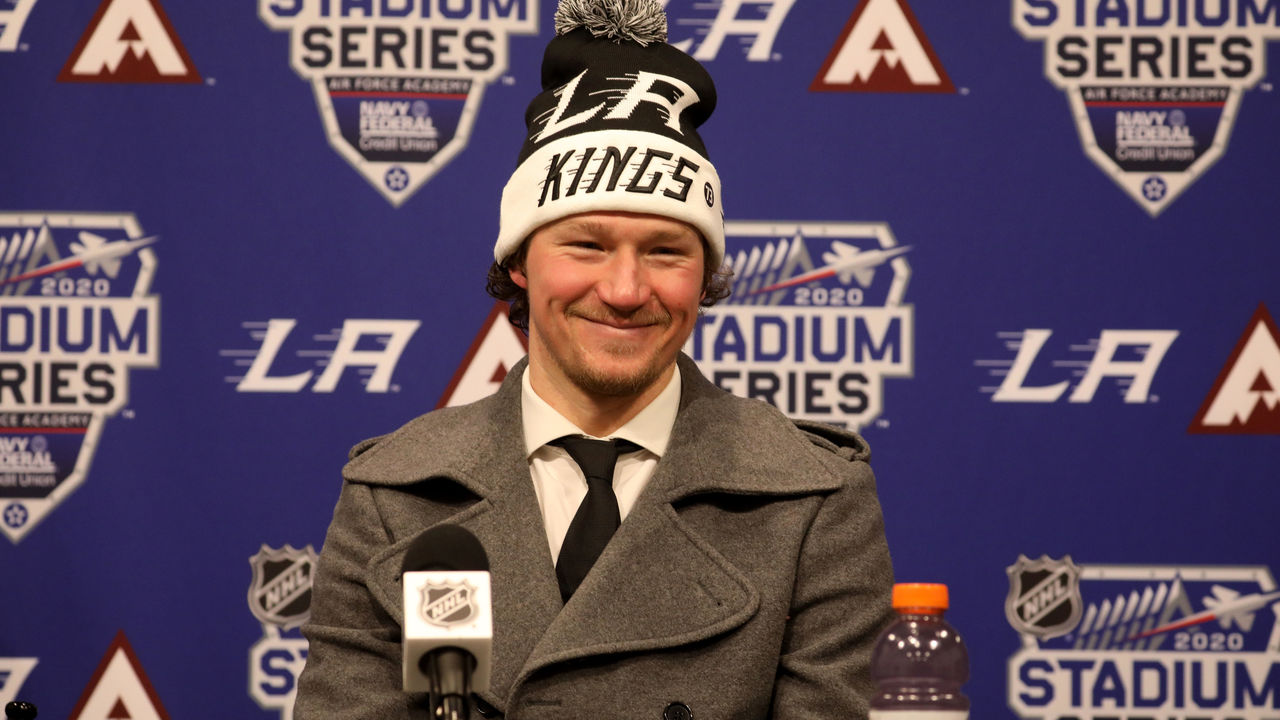 Seven teams enter Wednesday sitting within three points of the Western Conference's playoff cut line, with only five postseason spots realistically up for grabs. Of those seven teams, three have taken matters into their own hands and traded for a veteran NHLer in recent days.
The Canucks, who acquired Toffoli from L.A. on Monday in exchange for forward Tim Schaller, the rights to prospect Tyler Madden, a second-round pick, and a conditional fourth-round pick, have thrown caution to the wind. Instead of standing pat or selling assets in light of major injury news (forwards Brock Boeser, Josh Leivo, and Micheal Ferland are all out for the rest of the regular season) GM Jim Benning doubled down by adding a rental.
What a divisive trade. On one hand, it's easy to label Benning irresponsible - why sacrifice futures for the non-guarantee of making the playoffs with a banged-up roster? How shortsighted. On the other hand, one can easily dub Benning bold - why not seize the moment, do your best to make the postseason, and see what happens? The Pacific portion of the West's playoff bracket is totally up in the air, so there is logic to it. Toffoli, a play-driver who should fit nicely on Elias Pettersson's right wing, will definitely help Vancouver in the short term.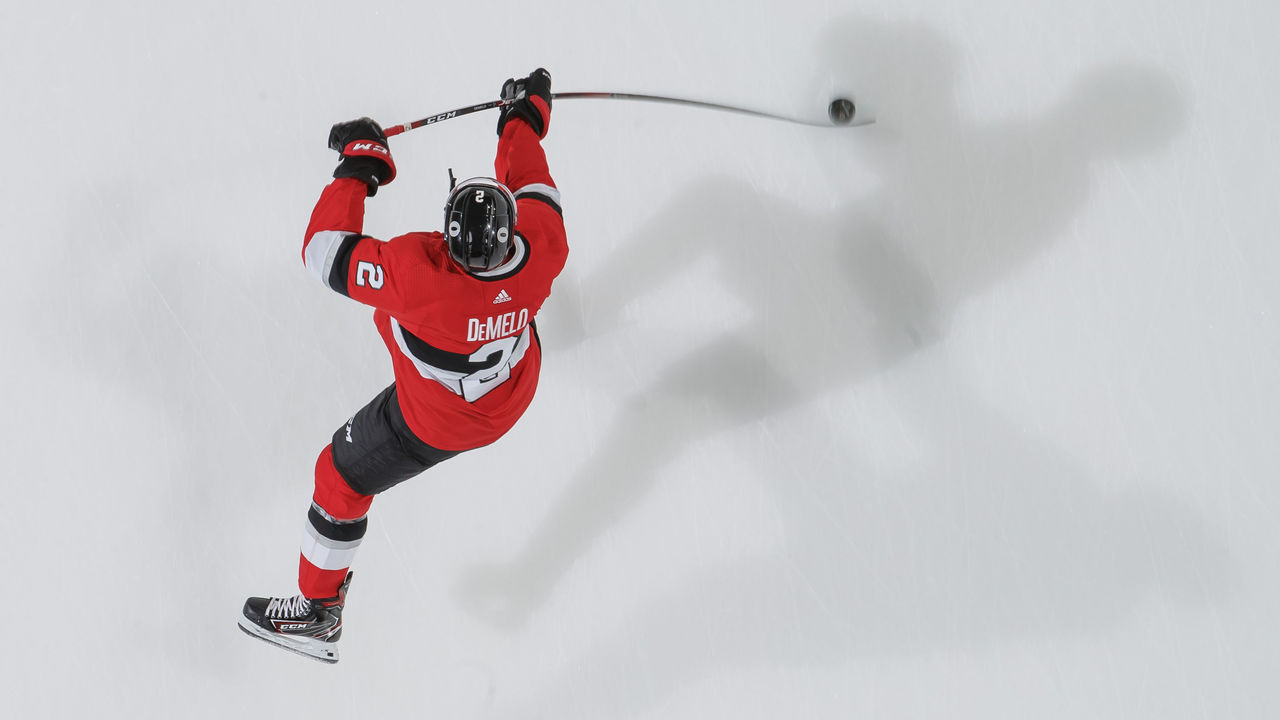 The Jets, meanwhile, have barely managed to keep their heads above water all season as they adjust to life without Dustin Byfuglien, Tyler Myers, and Jacob Trouba. Yet a playoff berth is not beyond the realm of possibility. Adding a player like DeMelo - a third-pairing blue-liner on a contending roster - won't move the needle, but the price (a third-round pick) is negligible. Acquired Tuesday, DeMelo's a low-risk rental for Winnipeg.
Then there are the Golden Knights. As the deals trickled in to start the week, we knew Vegas GM Kelly McCrimmon would join the party sooner than later. The trade with L.A., assuming it goes through as reported - Martinez for two second-round picks - should provide a significant boost. Martinez, 32, is a legitimate top-four defenseman signed through next season at a reasonable $4-million cap hit. Vegas has underperformed this season. On paper, it's the toast of the Pacific. A jolt like this was necessary.
With Vancouver, Winnipeg, and Vegas setting the tone nice and early, who's next? Edmonton, Calgary, Arizona, and Nashville are the other teams on the playoff bubble. The Oilers appear hesitant to join the fray, the Flames have been a puzzle all year, and the Coyotes and Predators are both run by general managers who love to wheel and deal. Based on recent events, the smart money's on some reactionary trades, at the very least, and perhaps more from the tunnel-visioned Canucks.
Rangers, Devils should be salivating
Kings GM Rob Blake has established a nice benchmark for the NHL's sellers. He's fetched three second-round picks, a quality prospect, and a fourth-line forward for a pending unrestricted free agent (Toffoli) and a 2021 UFA (Martinez). If Toffoli re-signs with the Canucks, the Kings receive a fourth-rounder too.
Two Metro Division squads - the Rangers and Devils - must be licking their chops over Blake's haul. Rangers GM Jeff Gorton has at his disposal the league's most sought-after name in Chris Kreider, while Devils interim GM Tom Fitzgerald has the most coveted rental defenseman in Sami Vatanen.
Gorton and Kreider's camp could come to an agreement on a contract extension in the coming days, removing the speedster from the trade market. If an extension isn't hashed out, though, the Rangers should be able to snag a package along the lines of a first-rounder, second-rounder, and a prospect for Kreider. Win-win.
Vatanen, who's on injured reserve with an undisclosed ailment, should garner plenty of interest from teams that missed out on the first wave of available defensemen. If he's ultimately deemed healthy enough to contribute down the stretch, New Jersey can start a bidding war for Vatanen's services. In terms of rental rearguards, this week's rush has left slim pickings beyond the 28-year-old righty.
Keep an eye on Bruins, Avs
It'll be fascinating to watch Boston and Colorado, two of the NHL's top six point-percentage teams, battle it out off the ice in the lead-up to the deadline. Both clubs are serious Cup contenders looking for reinforcements up front.
The Bruins' search for a second-line winger has been public knowledge all year, while the Avalanche's need for similar help intensified when Mikko Rantanen sustained a multi-week upper-body injury in Monday's game against the Lightning.
Neither team got its mitts on Toffoli. Coleman, the best bargain buy around, has been crossed off both of their wish lists thanks to Sunday's Devils-Lightning deal. One would think Jean-Gabriel Pageau, a versatile, two-way forward, is now of great interest to Boston and Colorado, if he wasn't already. New Jersey's Kyle Palmieri, a marksman on a fair contract, would also be an excellent fit for both lineups. Montreal will certainly field calls on Ilya Kovalchuk. And don't sleep on the usefulness of Ottawa's Vladislav Namestnikov.
There are decent options left. Just not a ton. This year is already a little bit different.
John Matisz is theScore's national hockey writer.
Comments
✕
3 takeaways from flurry of activity ahead of NHL trade deadline
  Got something to say? Leave a comment below!