This has been a season full of changes for the New Jersey Devils.
The team entered the year as a hopeful contender after a flurry of offseason moves, but it has been firmly situated near the bottom of the standings for most of the campaign. Head coach John Hynes and general manager Ray Shero, who both were with the team since 2015, were fired in December and January, respectively, and it appears the Devils are looking to build for the future with Tom Fitzgerald as GM.
Approaching his first trade deadline, Fitzgerald made two big moves Sunday. Let's break them down from the perspective of each team involved.
Lightning land Blake Coleman
| Devils receive | Lightning receive |
| --- | --- |
| 2020 1st-round pick (Canucks) | F Blake Coleman |
| F Nolan Foote | |
Bolts pay steep but worthy price for Coleman
It seems, on the surface, like the Tampa Bay Lightning gave up too much for the little-known Coleman. However, the 28-year-old is actually a criminally underrated two-way player.
Coleman is an elite shutdown forward who can also put the puck in the net. He's already recorded his second straight 20-goal season through only 57 games, and his ability to suppress opposing teams' scoring chances speaks for itself: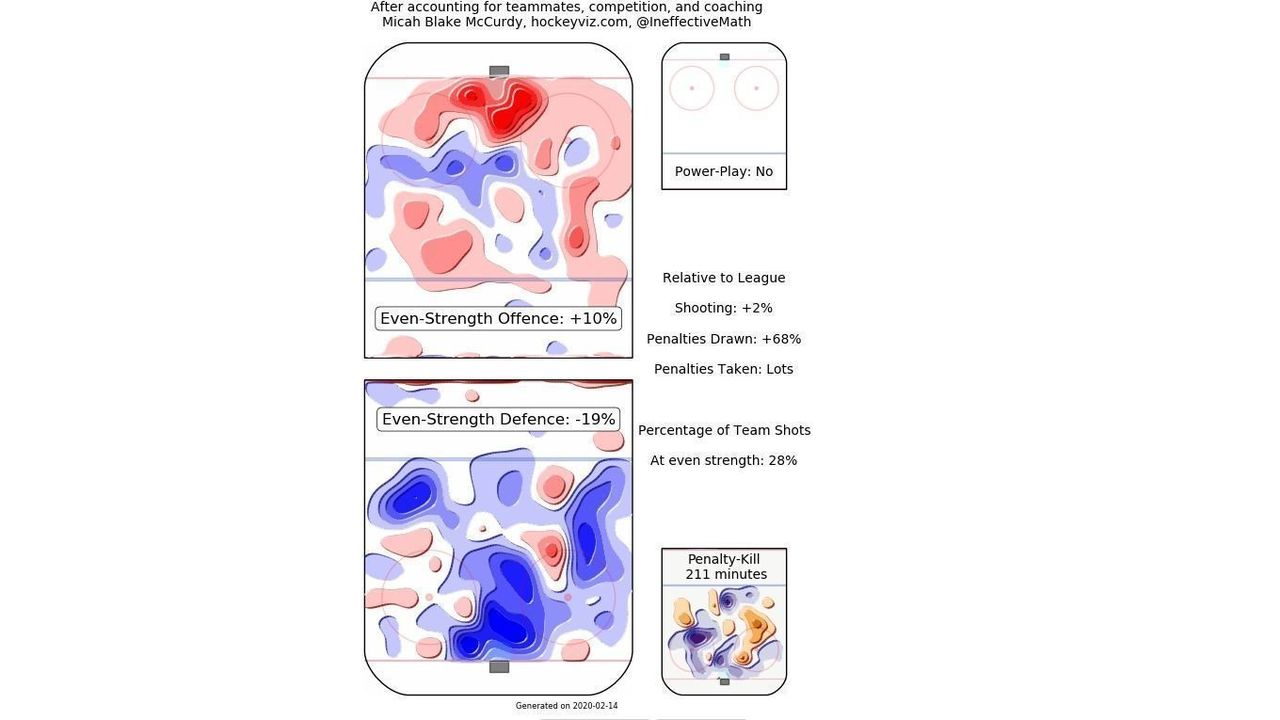 The winger also has just a $1.8-million cap hit for this season and next, fitting nicely into the Lightning's salary-cap puzzle.
Tampa Bay gave up the first-round pick it acquired in the J.T. Miller trade this past summer, so it's essentially Miller and Foote for Coleman. While Coleman doesn't possess the same offensive ability Miller does, he's a better defensive player and far cheaper.
Foote, who played for Canada at the world juniors, was a first-round pick in 2019 and already owns an NHL-caliber shot. He has a bright future but wasn't going to immediately help the Lightning, while Coleman can. It's an expensive price to pay, but one that's worth it for a Tampa Bay team with a Stanley Cup-or-bust mindset. - Josh Wegman
Grade: B
Devils hit jackpot in return from Lightning
The Devils almost couldn't have asked for a better haul. The first-round pick - belonging to the Canucks - will be for the upcoming draft if Vancouver makes the playoffs this season. If not, the Devils will receive the Canucks' 2021 first-rounder. New Jersey could, therefore, have as many as three picks in the first round this year, since it's already receiving another from the Arizona Coyotes for Taylor Hall.
The promising Foote will be a crucial part of the Devils' attack for years to come. Franchise centers Nico Hischier and Jack Hughes need some talented wingers beside them, and Foote fits the bill.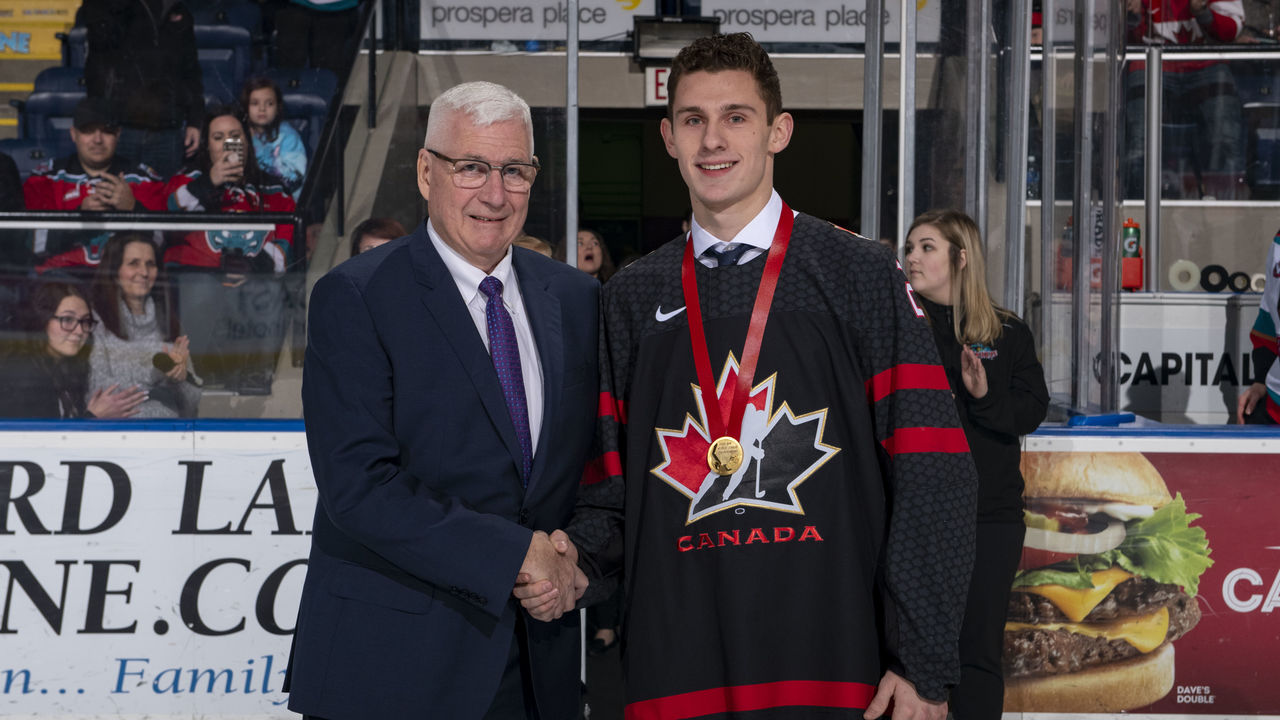 Foote has played for the WHL's Kelowna Rockets since 2016, amassing an impressive 83 goals and 171 points in 194 games, including 15 tallies and 33 points in 26 contests as the team's captain this season.
The 6-foot-4, big-bodied winger has a booming shot and can feature on the power play. He's shown significant growth over the last few years in the WHL, as well as during the world juniors, and should be ready to make the leap to the NHL in the near future.
Coleman played well for the Devils, but the 28-year-old's timeline and soon-to-be expiring contract doesn't fit the youth movement in New Jersey. - Brandon Maron
Grade: A+
Andy Greene goes to Long Island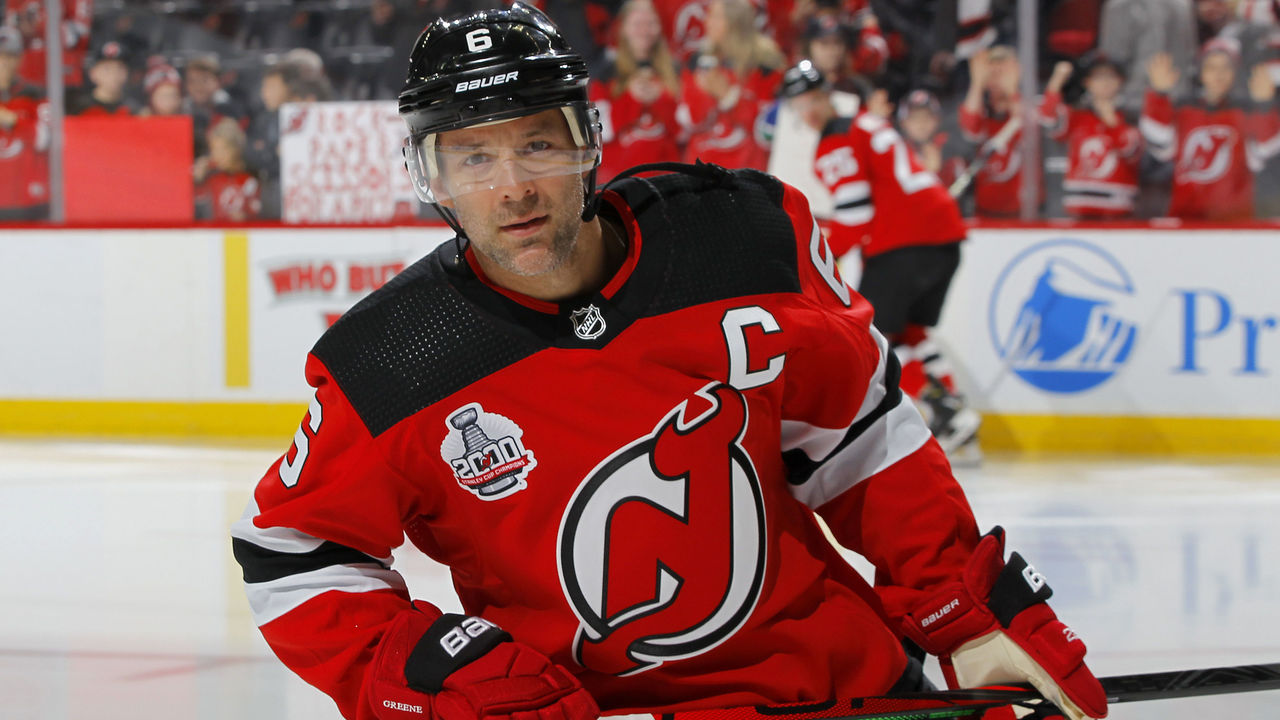 | Devils receive | Islanders receive |
| --- | --- |
| D David Quenneville | D Andy Greene |
| 2021 2nd-round pick | |
Devils usher in new era
The Devils made it clear they're heading in a new direction by shipping out their 37-year-old captain. Greene had spent his entire NHL career with New Jersey since his debut in 2006, and while he's a solid defender, it's the perfect time for the Devils to move on from a veteran in the final year of his contract.
New Jersey managed to acquire relatively valuable assets for an aging rental player; regardless of results, the return, in theory, is a win.
The second-rounder will remain a question mark for several years, and while Quenneville has yet to appear in an NHL game, the 21-year-old defensive prospect has performed adequately in the ECHL and AHL. It's surely never easy to part with a respected veteran - especially when they're the captain - but this was a savvy move by the Devils. - Maron
Grade: B
Isles stabilize blue line
The Islanders needed a blue-liner since Adam Pelech went down in January with a season-ending knee injury, and a second-round pick seems to be the going rate for rental defensemen.
Greene will have no problem fitting into Barry Trotz's system. He's smart, steady, and safe despite being well past his prime. He'll be most effective in a third-pairing role. The Devils controlled just 46.2% of the expected goals with Greene on the ice, according to Natural Stat Trick.
The 37-year-old's $5-million cap hit limits Islanders GM Lou Lamoriello's flexibility. That money - and the trade assets - may have been better spent on a forward who can help cure the club's scoring woes, as New York ranks 21st in the league with 2.86 goals per game. It's possible Lou has another move up his sleeve, but only time will tell. - Wegman
Grade: C-