The lead-up to the 2018-19 NHL trade deadline featured a blockbuster deal and a few other notable swaps, but it was also defined by a couple of big names staying put.
Some deals still require more time to pass before an outright winner can be declared, while the verdict on other trades is already abundantly clear.
Here's how the biggest decisions before the 2018-19 deadline look one year later:
Blue Jackets keep Bobrovsky, Panarin
The contending Columbus Blue Jackets chose not to deal starting goaltender Sergei Bobrovsky and sniper Artemi Panarin, retaining the pending unrestricted free-agent stars for the playoff push rather than maximizing their value in exchange for assets.
Columbus' stunning first-round sweep of the Tampa Bay Lightning justified the choice to hang on to them in the short term. The decision looks especially smart in Bobrovsky's case, as the 31-year-old was the primary reason the Jackets pulled off the historic postseason upset, and he was also sensational in the second round against the Boston Bruins. Entrusting stretch-run and playoff starts to Joonas Korpisalo wouldn't have made much sense, and allowing Elvis Merzlikins to continue developing was the right call, too.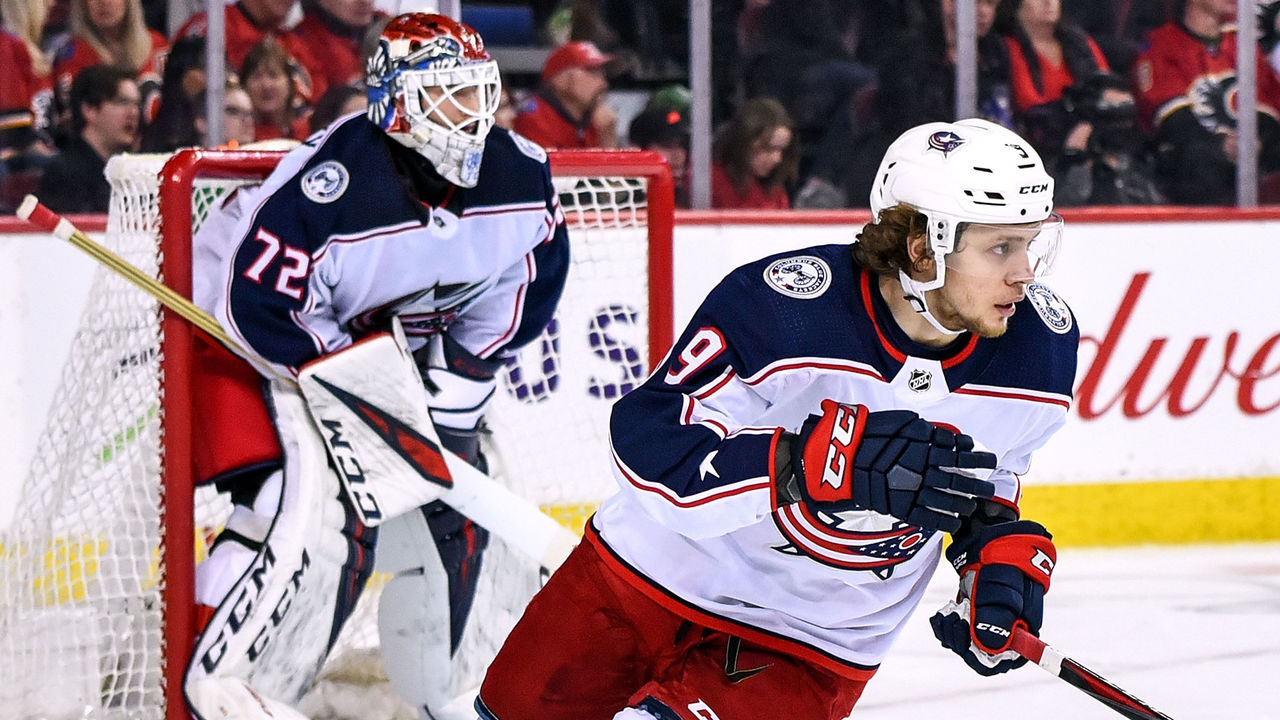 Bobrovsky departed in the summer but has struggled since signing a seven-year contract worth a reported $70 million with the Florida Panthers. On the other hand, Merzlikins has emerged as a budding star this season. So, Columbus general manager Jarmo Kekalainen clearly did well both at the deadline at in free agency in terms of his goaltending.
Panarin only scored four goals in 21 regular-season games after the 2018-19 deadline, but he racked up 19 points in that span and also had a productive postseason. The dynamic winger poured in five goals and 11 points in 10 playoff contests, including five points in the four wins over the Lightning.
Panarin's impact was undeniable, but considering the Jackets knew he wouldn't re-sign, they might've been able to deal him for future pieces while still defeating Tampa Bay in April. We'll never know how that series would've panned out without the marquee forward, and the long-term impact of not acquiring assets for the star UFAs-to-be remains to be seen, but both players were instrumental in helping the Blue Jackets shock the hockey world.
Verdict: Worked for Blue Jackets
Columbus adds Duchene, Dzingel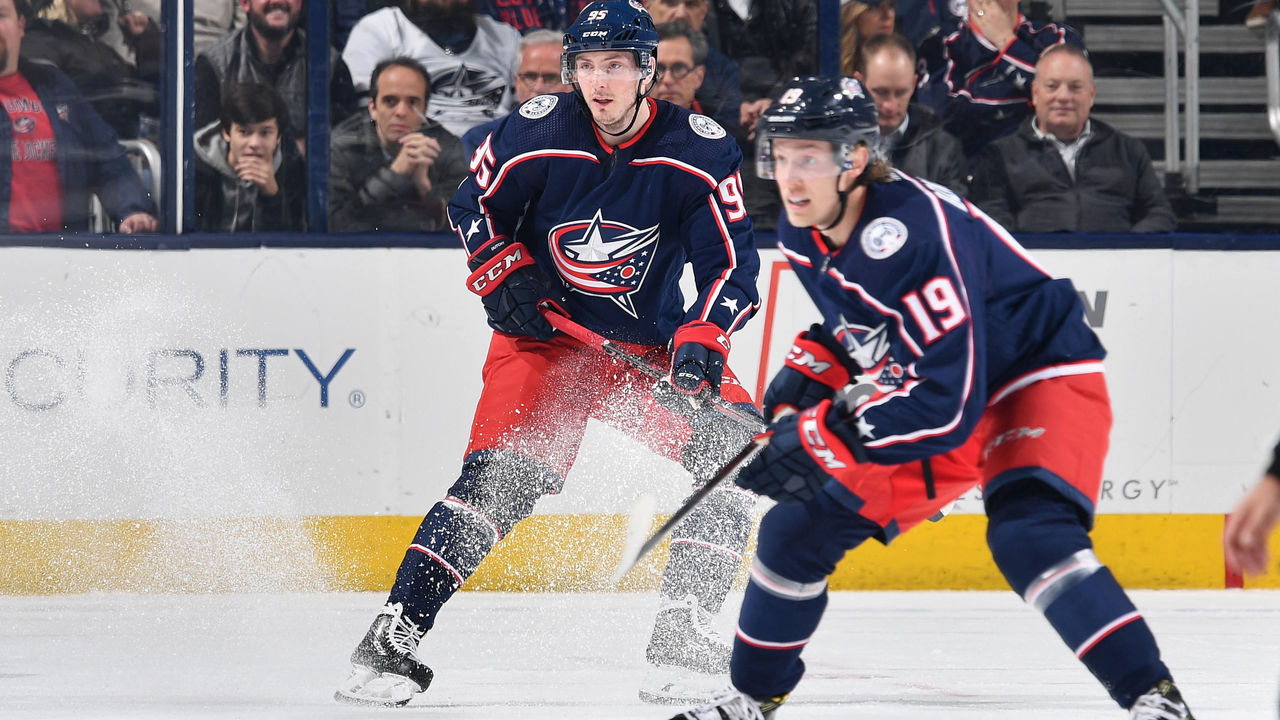 | Blue Jackets received | Senators received |
| --- | --- |
| F Matt Duchene | F Vitaly Abramov |
| D Julius Bergman | F Jonathan Davidsson |
| | 1st-round pick (2019) |
| | Conditional 1st-round pick (2020) |
| Blue Jackets received | Senators received |
| --- | --- |
| F Ryan Dzingel | F Anthony Duclair |
| 7th-round pick (2019) | 2nd-round pick (2020) |
| | 2nd-round pick (2021) |
The Blue Jackets cemented their status as buyers before keeping their two stars at the deadline, acquiring a pair of pending UFA forwards from the Ottawa Senators in separate deals. As discussed above, Columbus' overall strategy paid off in the spring, but one of these moves was ill-advised and the other has turned out to be quite lamentable a year later.
Duchene notched a point per game in last year's playoffs but opted not to re-sign with Columbus. The club didn't have to surrender the conditional selection as a result, but the Senators used the other first-rounder they received in the deal to draft Lassi Thomson, who's now one of their best prospects.
Giving up Abramov and Davidsson hurts the Blue Jackets, too, especially because Duchene signed with the Nashville Predators on July 1. He's underachieved so far in Music City, but Columbus might have some long-term regret about that particular trade.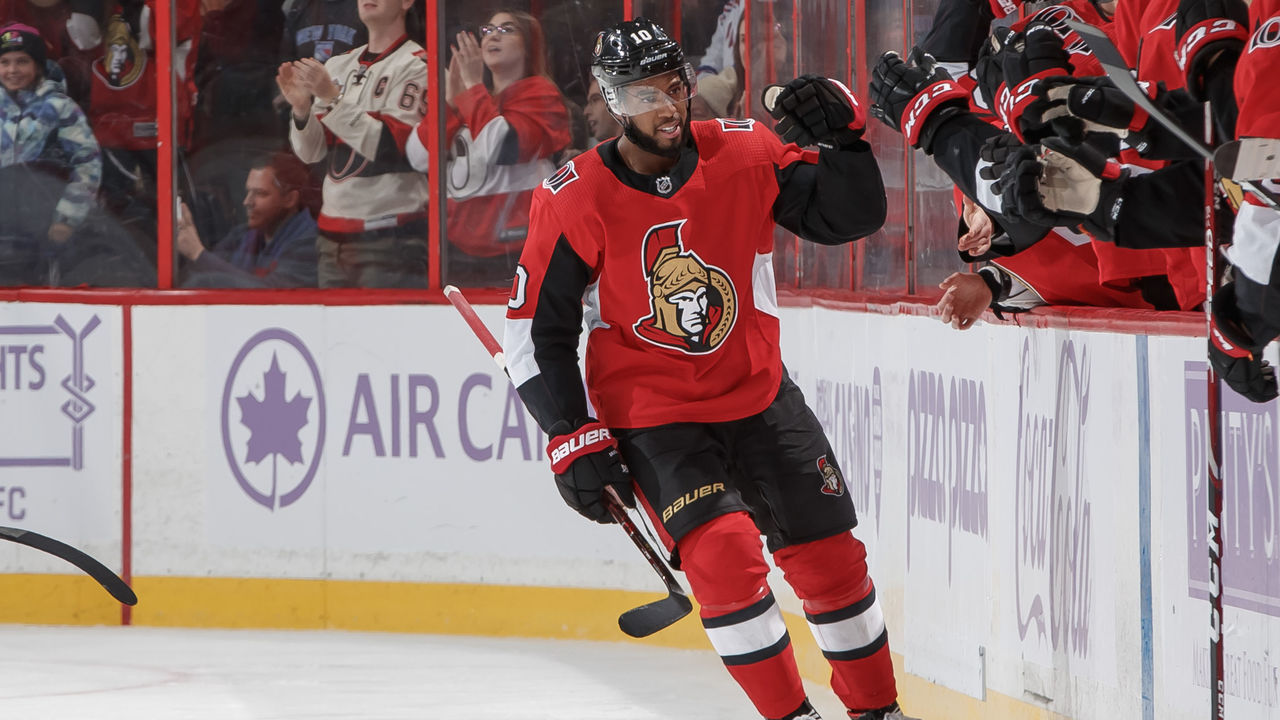 The Dzingel move didn't seem too lopsided at the time, but it sure looks that way now. Duclair posted 14 points in 21 games with Ottawa after the trade, and he's now in the midst of a career year, having already eclipsed the 20-goal mark. He's on pace to easily surpass his career high in points.
Meanwhile, Dzingel managed 12 points in 21 regular-season contests and a lone goal in nine postseason games for the Blue Jackets in 2018-19. He then signed with the Carolina Hurricanes, with whom he's on pace to barely crack double digits in goals.
So, Columbus ultimately gave up a pair of second-round selections and a player having a breakout campaign for a mediocre forward who left in the summer and a likely inconsequential draft pick.
Verdict: Worked for Senators
Golden Knights secure Stone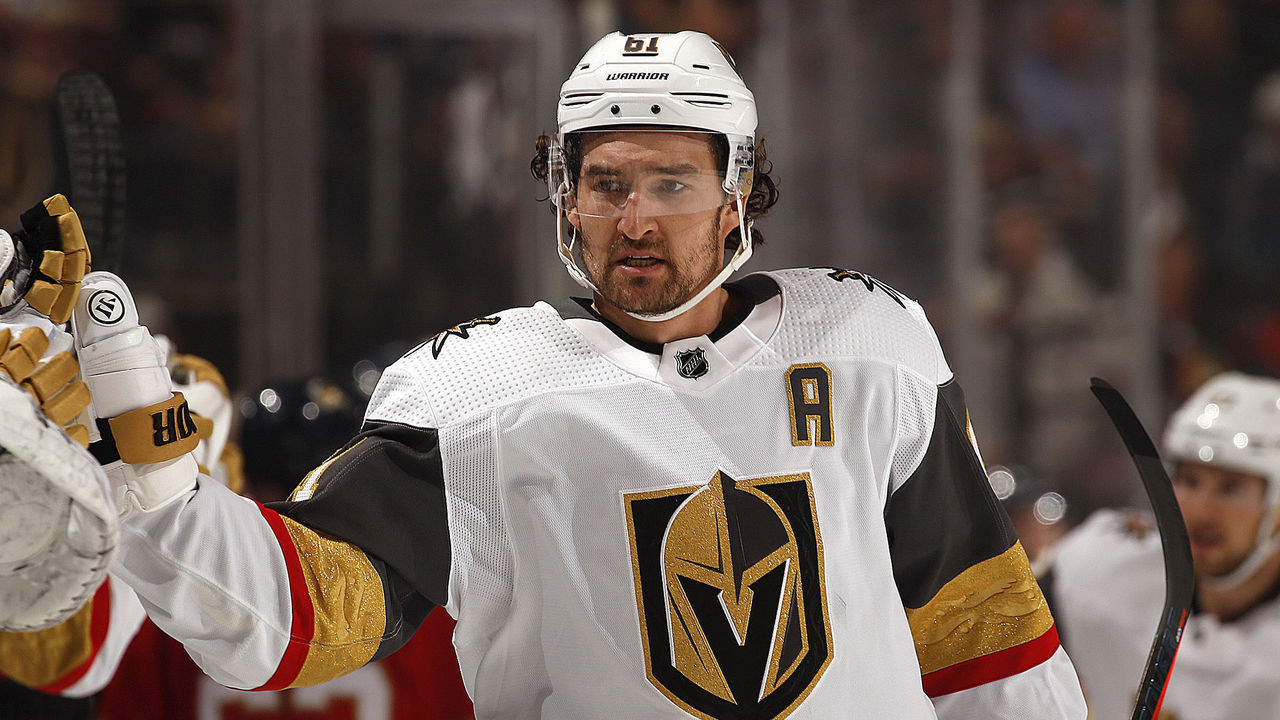 | Golden Knights received | Senators received |
| --- | --- |
| F Mark Stone | D Erik Brannstrom |
| F Tobias Lindberg | F Oscar Lindberg |
| | 2nd-round pick (2020) |
Once it became clear that the rebuilding Senators had to trade Stone - a stellar two-way forward who was a pending UFA - it was simply about maximizing the return. Ottawa did that by obtaining a blue-chip defensive prospect in Brannstrom as well as a second-rounder.
Stone produced nearly a goal per game in the playoffs and has continued to thrive with his new club, posting nearly a point per contest in 2019-20. The Vegas Golden Knights signed him to a long-term extension after acquiring him, so he should continue to be a key piece of their top-six for years to come.
Brannstrom isn't NHL-ready yet but still boasts plenty of promise, as the 20-year-old's piling up points at an impressive clip in the AHL.
Verdict: Worked for both teams
Jets land Hayes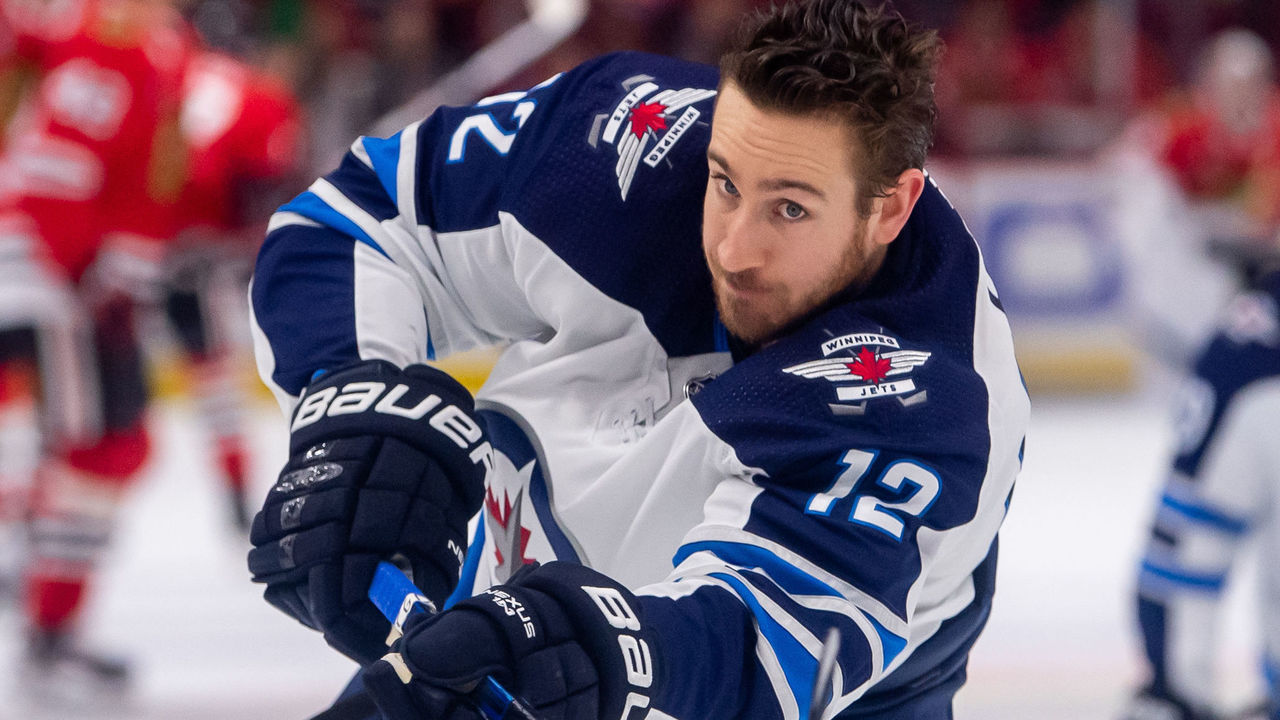 | Jets receive | Rangers receive |
| --- | --- |
| F Kevin Hayes | F Brendan Lemieux |
| | 1st-round pick (2019) |
| | Conditional 4th-round pick (2022) |
Much like when they added rental center Paul Stastny at the 2018 trade deadline, the Winnipeg Jets acquired another dependable two-way pivot in Kevin Hayes one year later.
However, unlike when Stastny helped them reach the Western Conference Final, the Jets failed to make it out of the first round in 2019, falling in six games to the eventual Stanley Cup champion St. Louis Blues. Winnipeg gave up a first-round pick and failed to reach the second round of the playoffs.
Yes, the Jets got the first-rounder back from New York in the subsequent Jacob Trouba trade, and they've won that deal - at least for the time being - as Neal Pionk has outplayed Trouba this season. But evaluating the Hayes deal in a vacuum, it was a disappointing one for Winnipeg.
Verdict: Didn't work for either team
Predators, Wild trade skilled forwards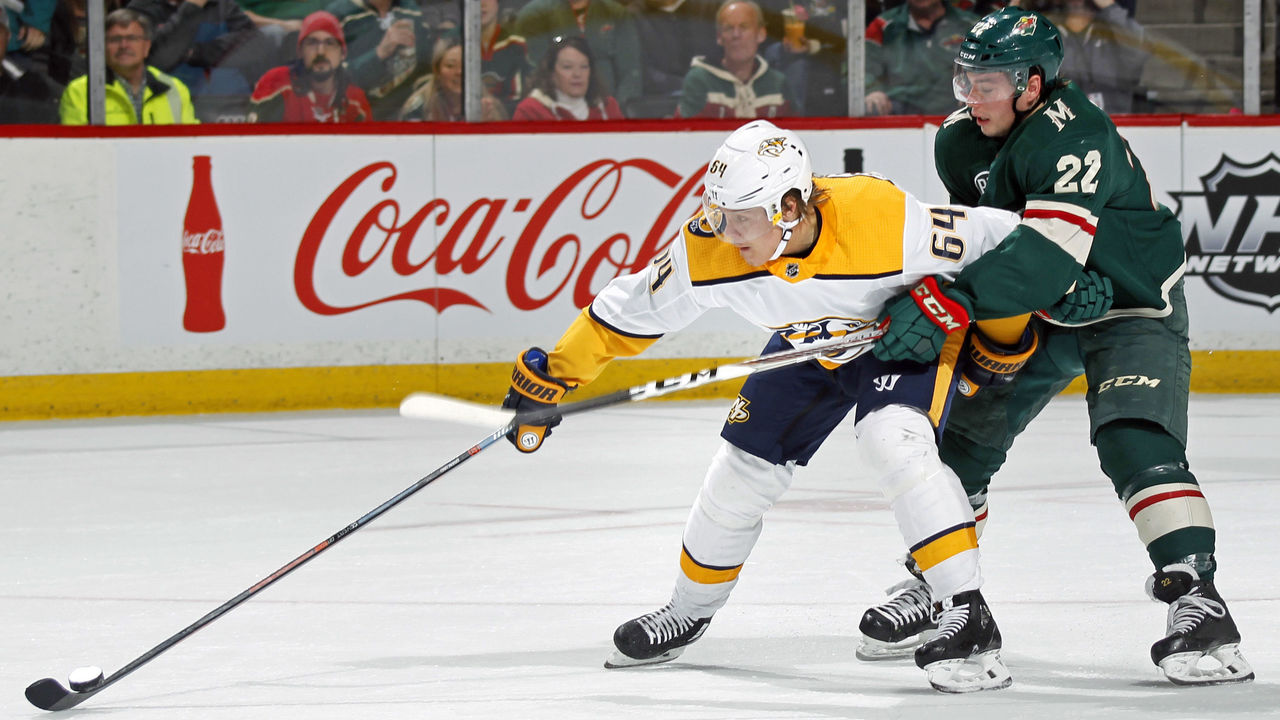 | Predators received | Wild received |
| --- | --- |
| F Mikael Granlund | F Kevin Fiala |
This one-for-one deal looked like a steal for the Predators at the time. Granlund had come close to collecting 70 points in back-to-back seasons and was on pace to do it again in 2018-19, while Fiala was an underachieving former top prospect.
Granlund struggled mightily immediately after the trade, managing only one goal and five points in 16 games before adding a goal and an assist in six playoff contests. The soon-to-be 28-year-old was also inconsistent to begin 2019-20 but has scored at a steady clip since Predators head coach John Hynes took over in early January. Granlund has been getting time on Nashville's top line, and he's earned it with his play of late.
Fiala didn't make much of an impact immediately after the deal, but the 23-year-old has blossomed in 2019-20, ranking third on the Minnesota Wild in goals and second in points while sliding into a top-line role himself.
Verdict: Worked for both teams
Canucks add offense, Pens address blue line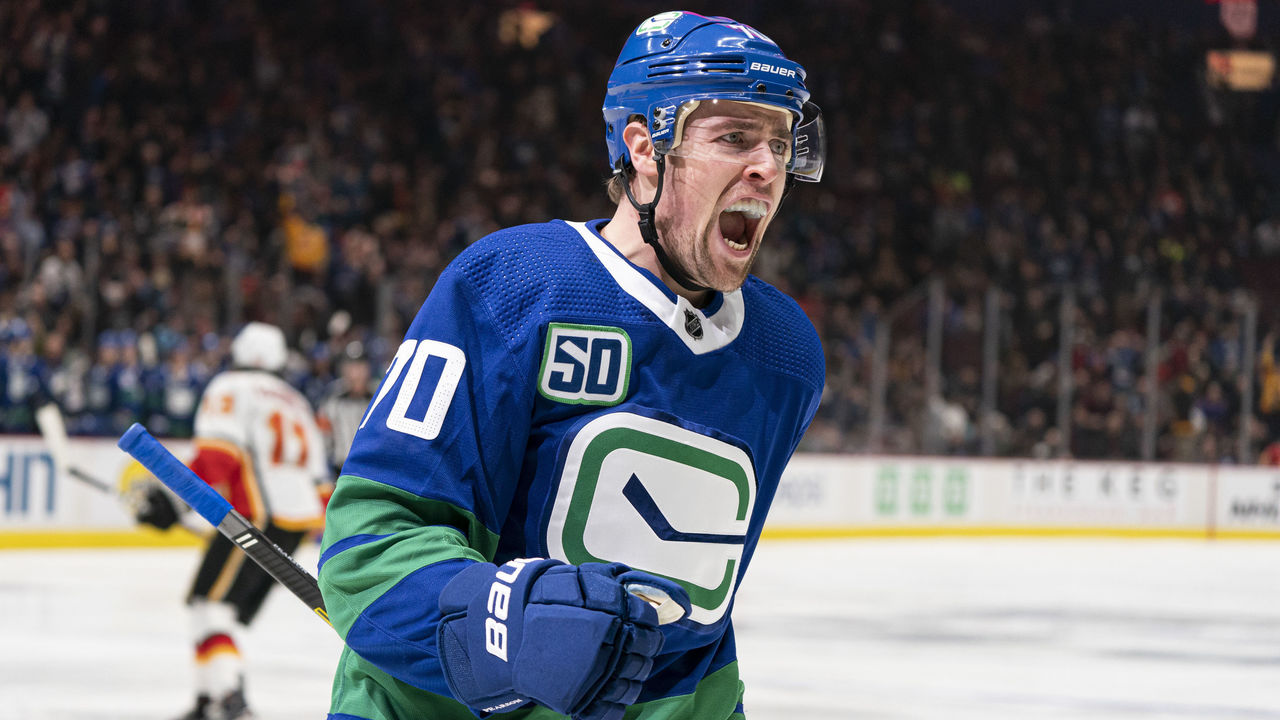 | Canucks received | Penguins received |
| --- | --- |
| F Tanner Pearson | D Erik Gudbranson |
It's pretty obvious who won this one.
Pearson has resurrected his career with the Vancouver Canucks, as he has a shot at collecting 60 points this season after registering 12 in 19 games down the stretch with Vancouver last season.
Meanwhile, Gudbranson was nothing special for the Pittsburgh Penguins, who ultimately traded him to the Anaheim Ducks in late October for Andreas Martinsen (who's now playing in Switzerland) and a seventh-round pick.
Verdict: Worked for Canucks
Bruins, Wild swap underrated centers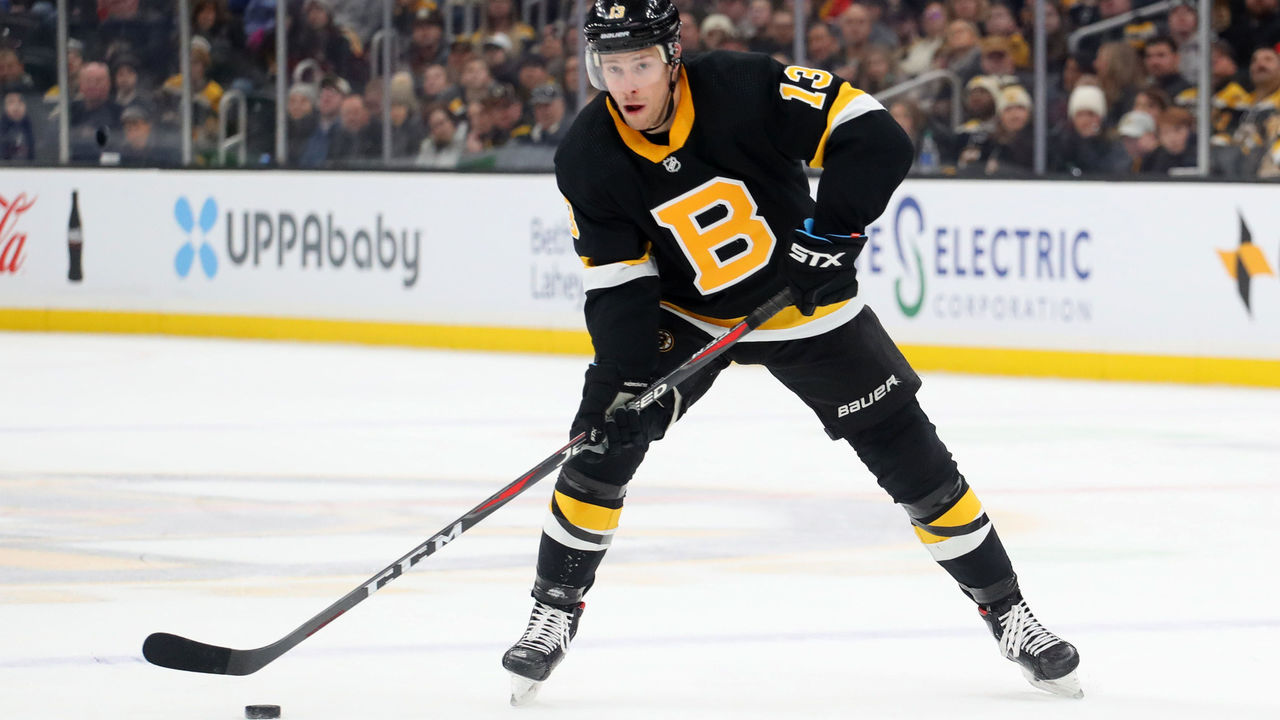 | Bruins received | Wild received |
| --- | --- |
| F Charlie Coyle | F Ryan Donato |
| | Conditional 5th-round pick (2019) |
This one was a bit overshadowed by the other moves, but it made a difference. That's particularly true for the Bruins, who landed a versatile third-line center that helped them make a run to Game 7 of the Stanley Cup Final.
Coyle didn't produce on the scoresheet down the stretch but raised his offensive game in the playoffs, registering nine goals and 16 points in 24 games.
The Wild initially looked like a winner in this trade, too, as Donato piled up 16 points over 22 contests to close out the campaign. He's since been reduced to a fourth-line role for a mediocre Minnesota team. However, he's only 23 years old and carries a very team-friendly $1.9-million cap hit through 2020-21, after which he'll still be a restricted free agent. Also, the conditional pick became a fourth-rounder because Boston reached the second round of the postseason.
Verdict: Worked for Bruins