Winners and losers of the NHL trade deadline
Dave Sandford / National Hockey League / Getty
Visit theScore's NHL Trade Deadline Tracker for details on every deal made on and leading up to Feb. 24.
With the trade deadline in the rearview mirror, it's time to award winner and loser titles around the league. Deals made in the weeks leading up to the deadline were also considered for this exercise.
Winners
Edmonton Oilers
The Oilers filled a huge need on deadline day, adding some much-needed speed and skill to the wings in the form of Andreas Athanasiou and Tyler Ennis.
Athanasiou can absolutely fly - he has speed similar to McDavid's. He's having a rough season, but who on the Detroit Red Wings isn't? He's just a year removed from a 30-goal campaign and will undoubtedly benefit from playing alongside either McDavid, Leon Draisaitl, or Ryan Nugent-Hopkins. He's also just 25 years old and a pending RFA. Acquiring him for two second-rounders and Sam Gagner is a huge win.
Ennis is such a good fit for the Oilers. Not only is he an Edmonton native, but he thinks the game at an elite level and has enough skill to hang with the Oilers' top centers. He can also be effective playing down in the lineup. He had 14 goals and 33 points in a middle-six role with the Ottawa Senators this season. Giving up just a fifth-round pick seems like a steal.
General manager Ken Holland also landed another familiar face from his old team in defenseman Mike Green. The 34-year-old isn't the difference-maker he used to be, but he should be rejuvenated by the move to a playoff-contending team. The cost of Kyle Brodziak and a conditional fourth-rounder seems more than fair. - Wegman
Vegas Golden Knights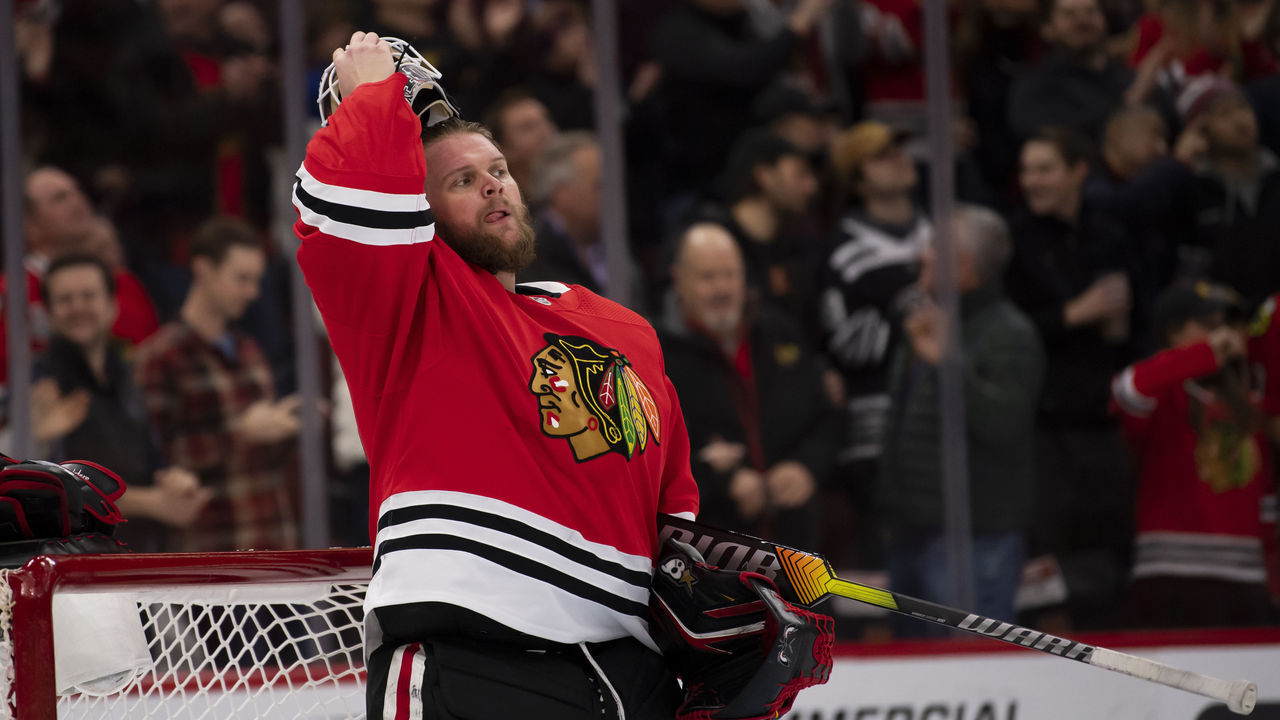 You can always count on the Golden Knights to make a splash. One year after landing Mark Stone, Vegas went big again, grabbing goaltender Robin Lehner to resolve a major issue.
Entering the deadline, the Golden Knights' all-situations save percentage this season was .898 - the ninth-worst mark in the league. By adding Lehner - the owner of a .918 clip in 33 appearances with Chicago - into the mix with Marc-Andre Fleury, Vegas now owns arguably the best goaltending tandem in the NHL to complement an incredibly deep roster.
Vegas upgraded its bottom-six on Monday by adding Nick Cousins. The team also acquired Chandler Stephenson earlier in the year, while also nabbing Alec Martinez from the Los Angeles Kings in a recent deal to add experience to its blue line.
There are now no glaring holes in the Golden Knights' roster, and they're well-positioned to do some significant damage in a wide-open Pacific Division heading into the playoffs. - O'Leary
San Jose Sharks
Doug Wilson's Sharks are having a disastrous year, but the savvy GM made the most out of a bad situation leading up to the deadline.
In three separate deals, Wilson managed to get a first-round pick, a second-round pick, and a third-round pick while only giving up Barclay Goodrow, Brenden Dillon, and Patrick Marleau. Netting a first-round pick from the Tampa Bay Lightning for Goodrow, even though it'll be toward the end of the first round, is quite impressive.
Wilson can either use these picks to help rebuild San Jose's depleted farm system, or use them as trade bait to take another swing at things in 2020-21. Either way, it's masterful work. - Wegman
Jean-Gabriel Pageau
The Islanders made one of the biggest moves of the day in landing Pageau from the Ottawa Senators, and let's be crystal clear right off the bat: the player is the winner here, not necessarily his new team.
Having a chance to compete for a Stanley Cup after a tumultuous few seasons with the Senators is a major upgrade, but a six-year, $30-million contract to help him ease into his new surroundings on Long Island is an obvious win for the 27-year-old pivot.
Pageau is having a career year with 24 goals and 16 assists, but the price New York paid for him was steep. A first-, second-, and third-round pick was one of the biggest packages given up all day, and a $5-million AAV is quite pricey for a veteran player who projects to slot into the third line. - O'Leary
Somewhere in between
Carolina Hurricanes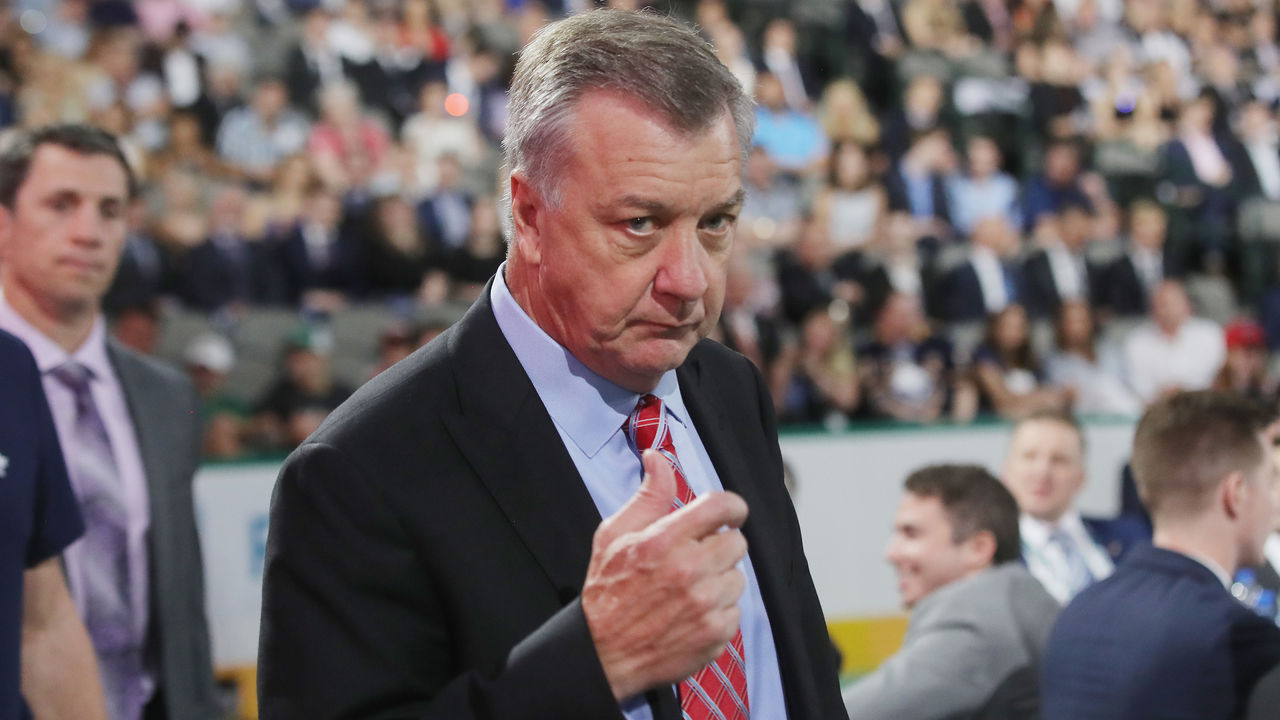 The Hurricanes' moves on deadline day have us feeling like this gif of Larry David. There's a lot to like, but GM Don Waddell also made some questionable decisions.
The Vincent Trocheck trade is a steal. Trocheck is far better than Erik Haula and Lucas Wallmark; the two prospects heading to Florida aren't considered to be of the blue-chip variety. Trocheck gives Carolina an impressive trio of centers - joining Sebastian Aho and Jordan Staal - and is under contract through 2021-22 at a reasonable $4.75 million.
The Sami Vatanen deal is fine, considering it only cost Waddell a conditional fourth-rounder, a prospect, and a depth defenseman. However, Vatanen has missed the last 10 games with a lower-body injury and it's unclear when he'll be ready to contribute to Carolina's banged-up blue line. Even when he is healthy, he doesn't move the needle all that much. Here's a look at his isolated impact at five-on-five over the past four seasons: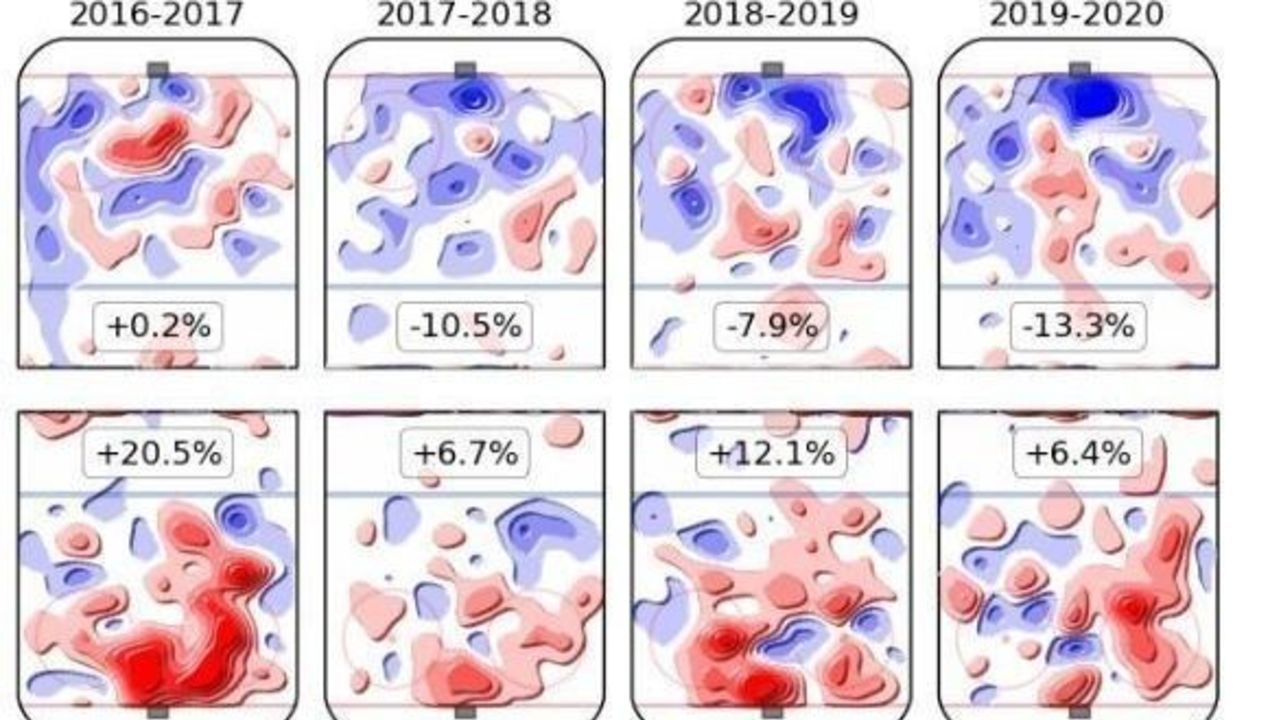 Waddell further bolstered the back end after landing Brady Skjei from the New York Rangers for a first-round pick. Skjei is just 25 years old and signed through 2023-24 at a $5.25-million cap hit. He hasn't improved since his 39-point rookie season in 2016-17, and by all accounts, isn't worth his contract: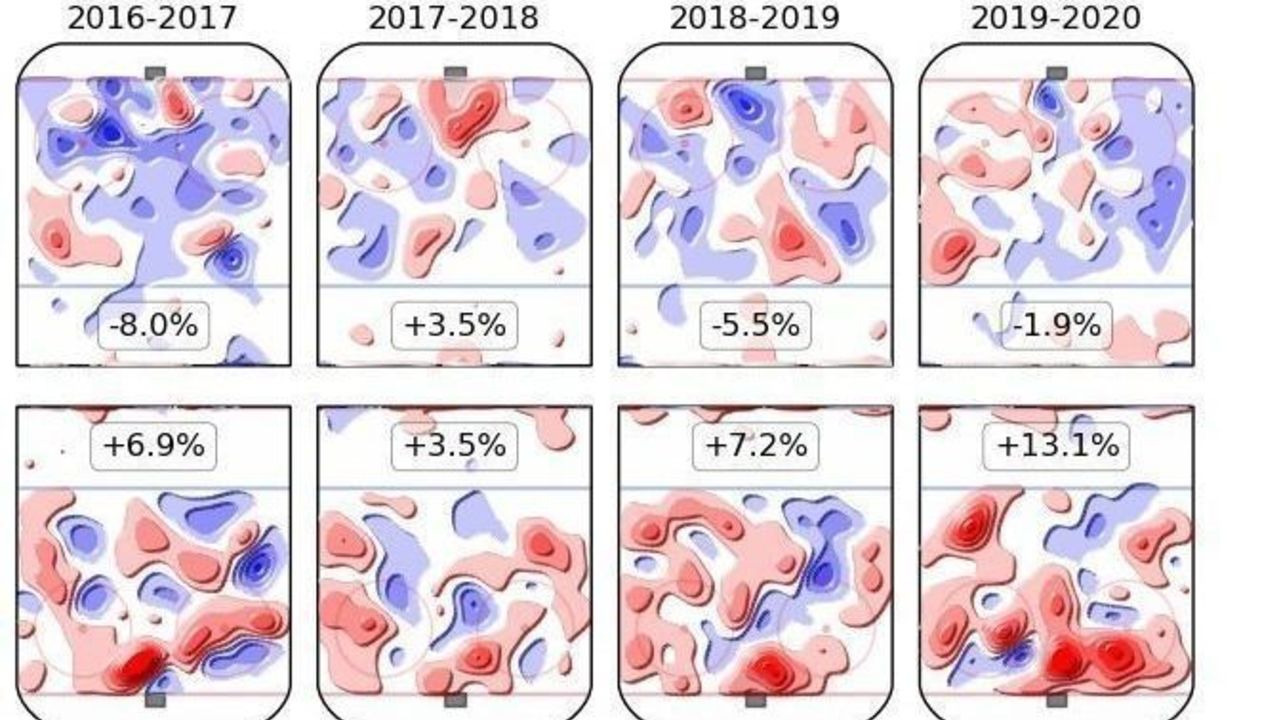 The most puzzling part of Carolina's deadline day is that Waddell failed to address the club's biggest need between the pipes. Both James Reimer and Petr Mrazek are out with injuries, so the Hurricanes will rely on the inexperienced tandem of Anton Forsberg and Alex Nedeljkovic in the meantime. Considering an elite goaltender such as Lehner was there for the taking, it seems as though Waddell missed the boat on this one. - Wegman
Losers
Chicago Blackhawks
Chicago had a pair of attractive assets to sell in Lehner and defenseman Erik Gustafsson, and the returns for both players were underwhelming to say the least.
Lehner, a Vezina Trophy finalist last season, only fetched a second-round pick, Malcolm Subban, and prospect Slava Demin. Could GM Stan Bowman not have received a bigger package from teams like Colorado or Carolina, which are desperate to reinforce their creases heading into the playoffs? Making matters worse regarding the Lehner situation, he reportedly offered to take a three-year contract from the Blackhawks at a "minimal price" as he approaches unrestricted free agency. Now it appears Chicago will go back to Corey Crawford, who is significantly older than Lehner and has posted worse numbers. This is a head-scratcher.
As for Gustafsson, it's bizarre he only fetched a third-rounder based on the blue-liner market this winter. Martinez cost Vegas two second-rounders, while Brenden Dillon and Marco Scandella went for a second in their respective trades as well. Gustafsson is having a down year but has shown more offensive upside in his career and is younger than all the aforementioned rearguards.
All things considered, it feels like a massive swing and miss from Bowman and Co. in the Blackhawks' front office. - O'Leary
Toronto Maple Leafs
If the Maple Leafs end up making the playoffs, it'll be a miracle if they get out of the first round, considering they'll likely face the Boston Bruins or Tampa Bay Lightning. This makes the decision to keep Tyson Barrie all the more confusing.
Barrie has not been a fit with the Leafs whatsoever. While moving him would've created another hole on Toronto's weak blue line and waved the white flag on the 2019-20 campaign, it would've been far more acceptable than losing him for nothing in the offseason.
Barrie, a pending UFA, was a part of the Nazem Kadri trade in the summer, but it seems highly unlikely he re-signs in Toronto, especially after Jake Muzzin's extension Monday. GM Kyle Dubas likely could've landed a second-round pick for Barrie at the very least. - Wegman
Joe Thornton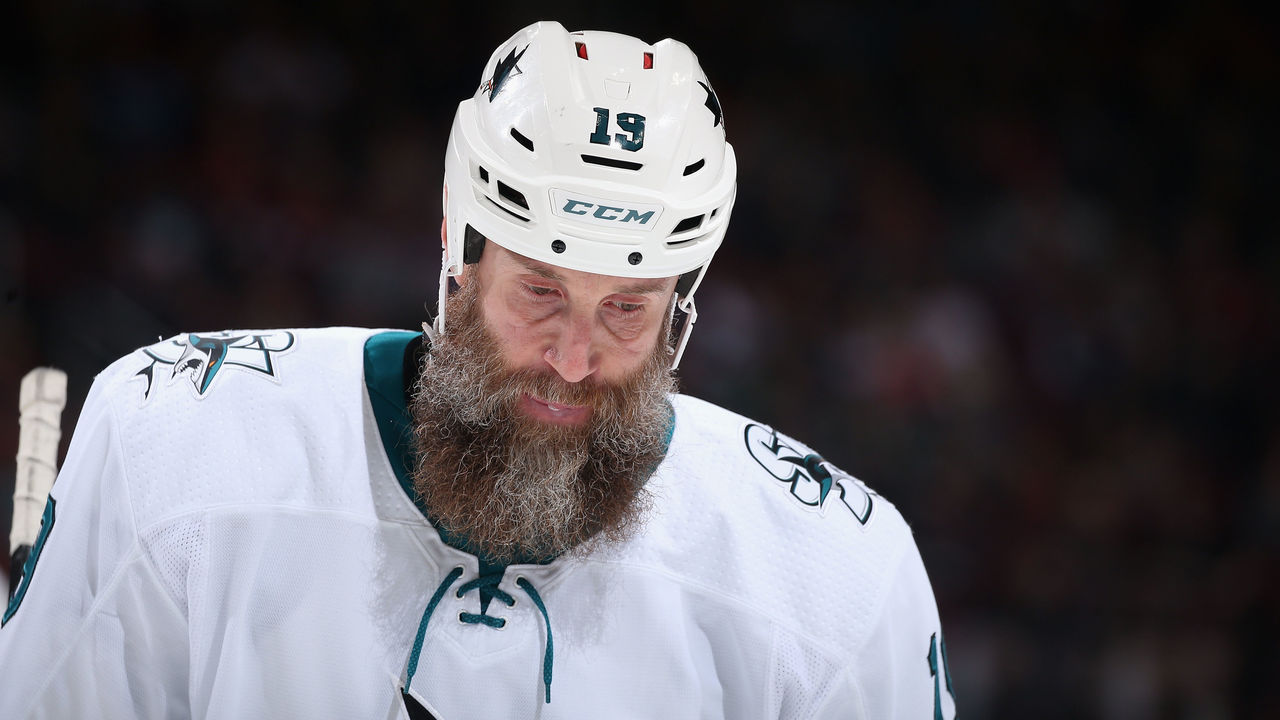 First things first, we feel terrible for insinuating Thornton himself could ever be considered a loser. If you're reading this, Jumbo Joe, it's not personal - your current situation is just less than ideal.
Thornton admitted prior to the deadline that it is tempting to join a contender and chase the Stanley Cup that's eluded him his entire career. Then, after watching his longtime buddy and teammate Patrick Marleau get traded to Pittsburgh, Thornton was reportedly disappointed he didn't get the same treatment.
We just want what's best for you, Joe, and 20 more meaningless games with the Sharks this season certainly isn't it. - O'Leary
Colorado Avalanche
The Avs had the opportunity to be big players on deadline day but ended up being awfully quiet. Colorado has boatloads of cap space and a deep prospect pool but failed to make an impact move. The team landed a decent middle-six forward in Vladislav Namestnikov from the Ottawa Senators, but that was it.
Maybe they were in the hunt for Chris Kreider before the power forward re-signed with the New York Rangers for seven years at $6.5 million. However, this seems like a missed opportunity for GM Joe Sakic. At the very least, he could've acquired more depth across the lineup with the anticipation of a deep playoff run. - Wegman
Comments
✕
Winners and losers of the NHL trade deadline
  Got something to say? Leave a comment below!