Every Monday, theScore offers a weekly fantasy hockey column detailing a handful of moves you should make. This edition focuses on Week 16. Ownership percentages and position eligibility are courtesy of Yahoo.
Look closely at the schedule
This doesn't qualify as a transaction but it's incredibly important. In most fantasy leagues, Week 16 takes up 14 days - from Jan. 20 to Feb. 2 - due to the All-Star break and the bye weeks that surround it.
Over the next 14 days, teams will play roughly the same amount of games they'd usually play in a week. Therefore, it's imperative to be aware of how the odd schedule impacts your lineup.
Anaheim, Detroit, Montreal, Nashville, Ottawa, St. Louis, Tampa Bay, Vancouver, Washington, and Winnipeg are your four-game teams, but they mostly have differing splits. Every other NHL squad will play either two or three times.
In terms of strategy, you could stream players from the aforementioned teams. You could also add skaters who will play two games over the next three days (Detroit, Florida, Minnesota, Winnipeg), and then drop some of them in exchange for others who will play four times after the All-Star break (Anaheim, Montreal, Nashville, Ottawa, St. Louis, Tampa Bay, Vancouver, Washington.)
Most leagues permit only four player adds per week, so use them wisely.
Add Igor Shesterkin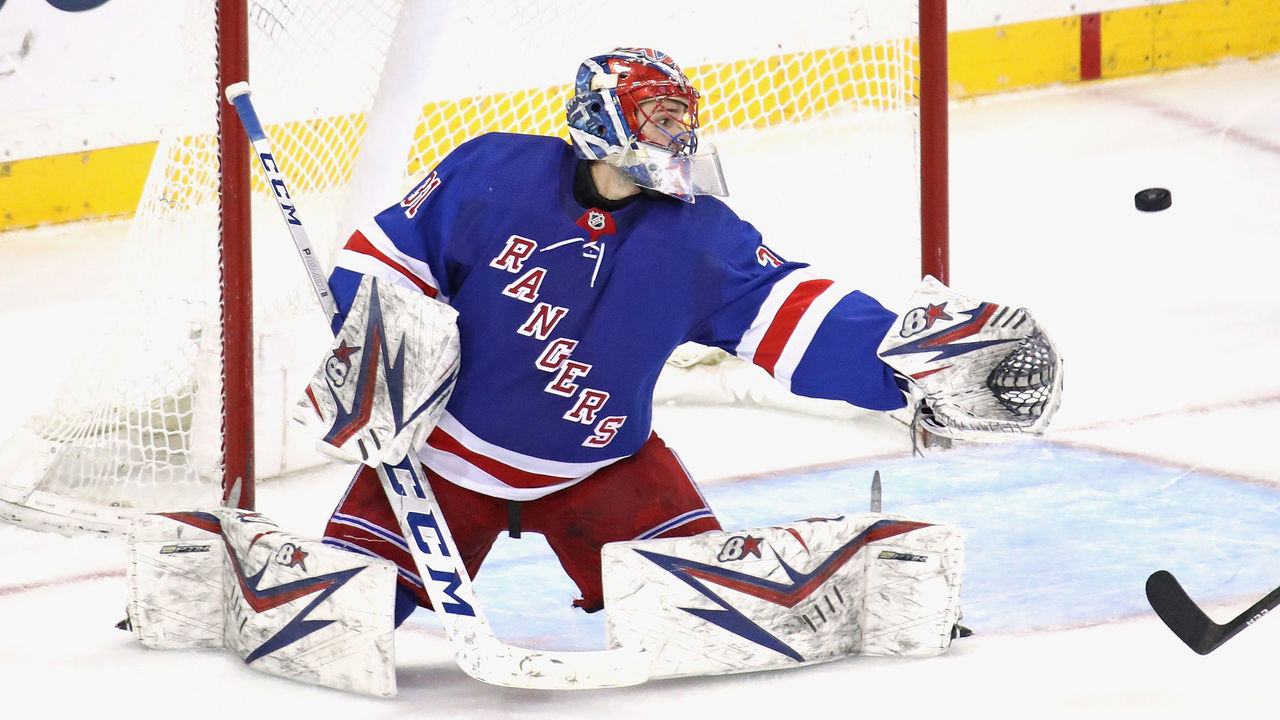 Team: Rangers
Position: G
Ownership: 26%
Since his recall on Jan. 6, Shesterkin has started three of New York's six games, going 2-1-0 with a .929 save percentage and a 2.68 goals-against average. During that same span, fellow young Russian Alexandar Georgiev has started two games and veteran Henrik Lundqvist has started one.
The Rangers didn't bring up their prized goalie prospect to sit on the bench, so expect Shesterkin to get at least half of the starts moving forward. That rate could increase further if one of New York's other goalies is moved, and it appears Georgiev could be the odd man out.
Sell high on Dominik Kubalik
Team: Blackhawks
Position: LW/RW
Ownership: 53%
Last week, I recommended adding Kubalik when his ownership level sat at just 17%. However, after five goals in his past four games - and 10 in his last eight - the Chicago rookie is no longer a stranger to the fantasy community.
Even though Kubalik is red-hot, it might be a good time to trade him, as his remarkable streak won't last forever. With 13 goals in his last 15 games, Kubalik is shooting an unsustainable 31%. He also owns the second-lowest individual expected goals mark (11.96) of any player with at least 20 tallies on the season.
We aren't suggesting you should trade Kubalik in a keeper league, but in a re-draft format, you would likely get a nice haul for a player who's bound to slow down sooner rather than later.
Acquire Jaccob Slavin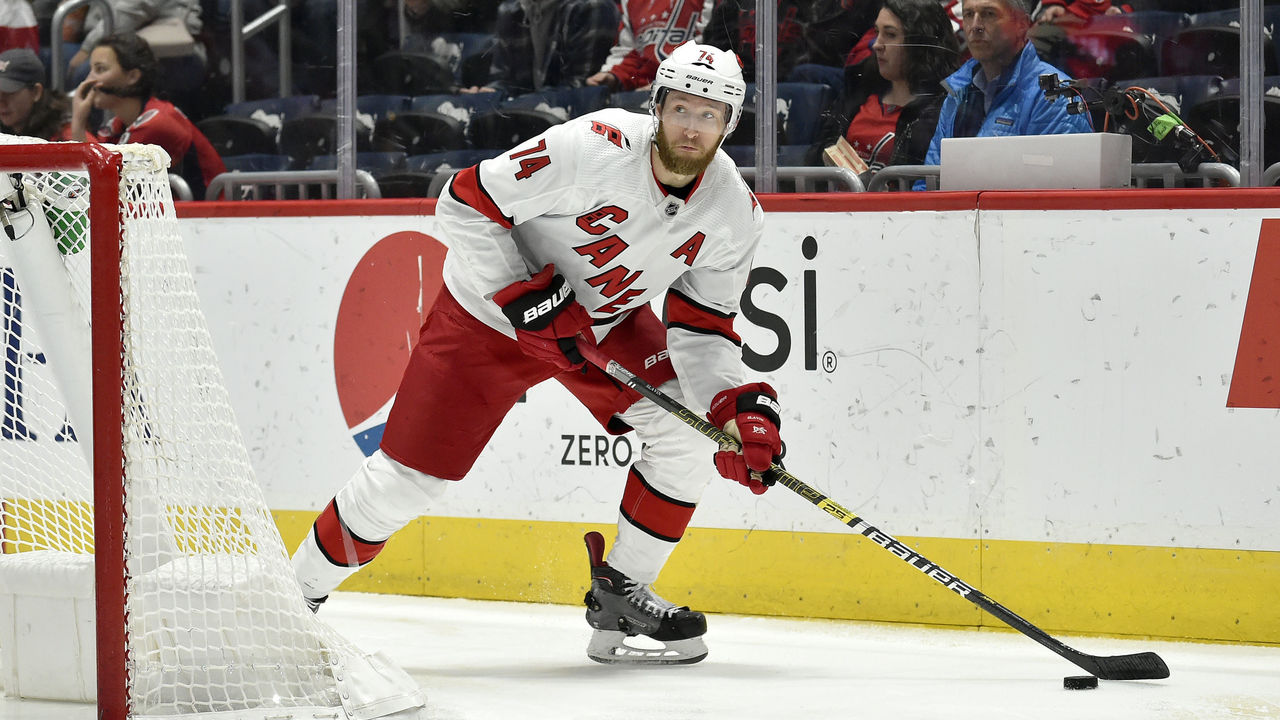 Team: Hurricanes
Position: D
Ownership: 57%
Slavin is one of the better shutdown defensemen in the league, but he'll also get a chance to showcase his offensive upside over the next couple of months.
With Dougie Hamilton out indefinitely after breaking his fibula, Slavin is now quarterbacking Carolina's top power-play unit. Hamilton's 12 points with the man advantage will be missed, but the Hurricanes' ninth-ranked power play should remain effective with Slavin in the fold.
Meanwhile, Slavin was already on pace for a career high in points, and he'll now be sharing the ice with Sebastian Aho, Teuvo Teravainen, Andrei Svechnikov, and Erik Haula on a consistent basis with the man advantage. Depending on how long Hamilton remains out, Slavin could be in for a big second half.
At 57% ownership, there's a small chance he's available on the waiver wire. If not, see if you can acquire him at a bargain price.
Add Oliver Bjorkstrand
Team: Blue Jackets
Position: LW/RW
Ownership: 18%
Bjorkstrand returned to Columbus' lineup in style after missing 13 games with a rib injury, scoring two goals, including the game-winner, on Sunday against the Rangers.
The 24-year-old was probably dropped in quite a few leagues after his injury and he plays in a small market, which might explain his lack of ownership. However, he's scored at a 31-goal pace this season and was red-hot before going down, tallying five goals and two assists in four games before the injury.
He's not a big name, but Bjorkstrand is getting first-line minutes and top-unit power-play time, which sets him up nicely for a strong second half.
(Advanced stats source: Natural Stat Trick)
Josh Wegman has been theScore's resident fantasy hockey expert since 2015. Find him on Twitter @JoshWegman_.