The NHL has unveiled the "Shooting Stars" challenge, a new skills competition event at the 2020 All-Star weekend that will feature players shooting pucks from up in the stands into targets on the ice, the league announced Wednesday.
The event will see 10 players stand in a section of the Enterprise Center in St. Louis above the lower bowl seats and fire pucks down to targets positioned on the ice. The targets will vary in point value based on the difficulty of the shot. Each player will take seven attempts.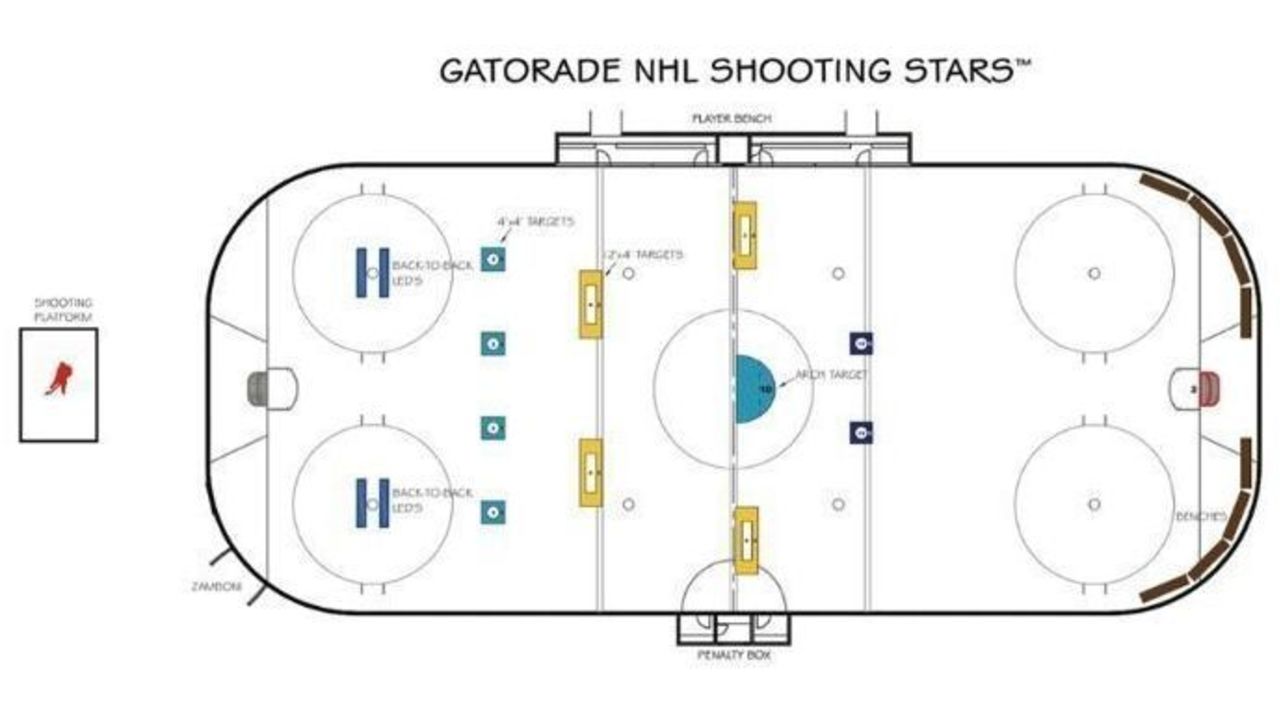 "It's hockey meets Topgolf," a source previously told Greg Wyshynski of ESPN, referring to the popular driving range.
Sidney Crosby and Evgeni Malkin took part in a similar activity in 2019 at an empty PPG Paints Arena in Pittsburgh.
To ensure the safety of the fans below, the rink's protective netting will reportedly be "reconfigured" and stretched underneath the section from which players are shooting. It will be the final event of the evening on Jan. 24.