5 NHL predictions for 2020
Matthew Stockman / Getty Images Sport / Getty
With 2019 just about in the books, it's time to start looking ahead. Here are five predictions for the 2020 NHL calendar year:
Avalanche win Stanley Cup
It's quite remarkable where the Avalanche stand despite missing core players Mikko Rantanen and Gabriel Landeskog for 16 games apiece. More recently, the club has had to overcome the absence of rookie sensation Cale Makar.
But the Avs continue to win with Nathan MacKinnon leading the way. If they can get fully healthy heading into the playoffs, the Avalanche will be a force, with speed, skill, depth, and grit in equal doses. With ample cap space and prospect capital, general manager Joe Sakic possesses the ammunition to make a big trade deadline splash, too.
This season, the Western Conference seems like it'll provide the easier path to the Stanley Cup Final. The St. Louis Blues pose the biggest threat in the west, but if Colorado can get past the defending Stanley Cup champs, no club in the Pacific Division can stop this team.
The Eastern Conference is loaded with talented squads, making it difficult to pick a champion from that group. The Avs are therefore the safest Stanley Cup pick right now.
Red Wings draft Quinton Byfield 1st overall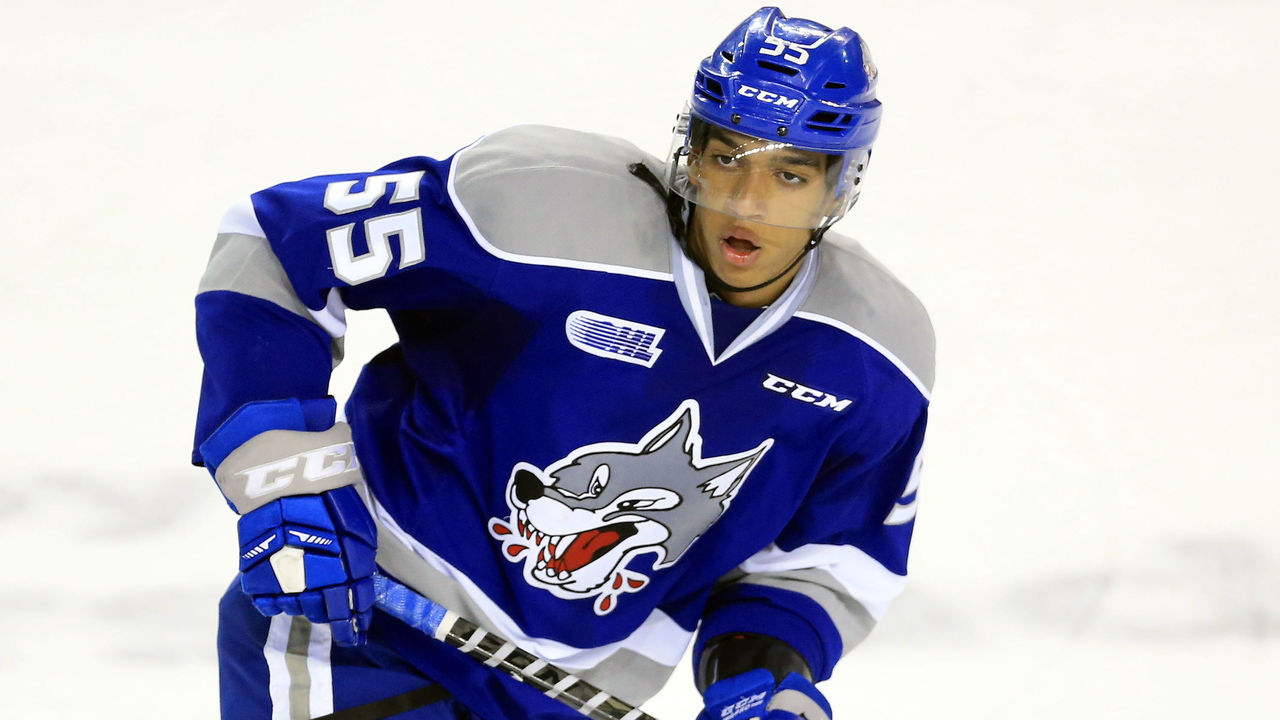 These predictions aren't designed to be overly bold, but this one may be considered as such.
Alexis Lafreniere has been the favorite to go first overall in the 2020 draft for over a year now, but it'll be Byfield who hears his name called first. Here's how the two have performed this season so far:
| Stat | Lafreniere | Byfield |
| --- | --- | --- |
| Team | Rimouski (QMJHL) | Sudbury (OHL) |
| GP | 32 | 30 |
| G | 23 | 22 |
| A | 47 | 25 |
| P | 70 | 57 |
Lafreniere is putting up better numbers, but he's also a year older than Byfield.
The Red Wings are dead last in the NHL, and we're predicting they win the lottery and secure the top pick. GM Steve Yzerman knows the value of centers, and he'll pass on the skilled winger in favor of the 6-foot-4 pivot.
Chara, Thornton, Marleau all retire
An era will end in 2020, with future Hall of Famers Zdeno Chara, Joe Thornton, and Patrick Marleau hanging 'em up in the same offseason.
The Sharks' reign of dominance is seemingly ending this season, making it hard to imagine Thornton and Marleau playing another year. Neither forward has been very good in 2019-20 while combining for 23 points, and they'll retire with their chances of winning a cup in San Jose likely over.
Even though Chara is the oldest of the three, he still seems most likely to ruin this prediction. But the towering defenseman, who turns 43 in March, may decide enough is enough.
Taylor Hall signs with Bruins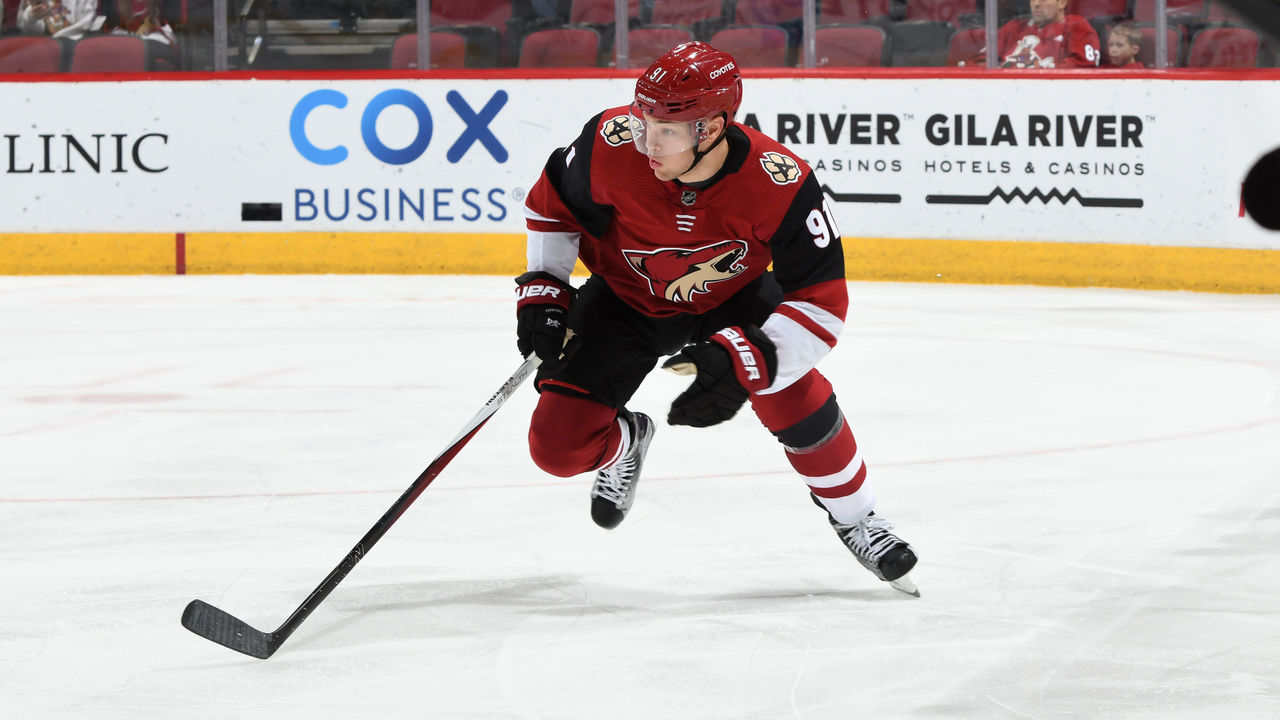 Taylor Hall has played just five career playoff games. That should change this spring with the Arizona Coyotes, but when he makes a long-term career decision this summer, expect him to join a stable organization with a chance at winning a Stanley Cup. Enter the Boston Bruins.
The Bruins, like nearly every competitive team, are dealing with cap issues. But even though Hall will likely demand over $10 million per season, Boston could still bring him aboard.
However, that may require letting Torey Krug walk in free agency this summer and not re-signing David Krejci after the 2020-21 season. The team could theoretically keep Krug, but then Krejci would need to be traded before July 1 to clear cap space.
The Bruins are financially flexible enough to make a Hall signing happen if they so desire, largely due to the bargain contracts Patrice Bergeron, Brad Marchand, David Pastrnak, and Charlie McAvoy signed.
Byfgulien returns, helps Jets make playoffs
One of the biggest storylines of the 2019-20 season has been the ongoing Dustin Byfuglien saga.
To recap: The Jets suspended Byfuglien indefinitely without pay for failing to report to training camp while he was reportedly mulling retirement. In October, Byfuglien underwent ankle surgery for what he claims is a hockey-related injury, and therefore he should still be getting paid.
But the Jets say he was healthy at his end-of-year physical. A neutral arbitrator will rule on the disagreement after the NHLPA filed a grievance on Byfuglien's behalf. And in December, Byfuglien reportedly began rehabbing his ankle in consultation with the team.
That's a lot to take in, but it sounds like Byfgulien and the Jets are trying to mend their relationship. Whenever the defenseman is healthy - which is expected sometime in February - he'll return to the ice with the Jets.
Winnipeg is currently in a playoff spot, but holding onto that position is far from a guarantee. With an effective Byfgulien back in the fold, the Jets will punch their postseason ticket for the third straight campaign.