Equipment manager went to 2011 Halloween party in blackface dressed as Aliu
AAron Ontiveroz/MediaNews Group/The Denver Post via Getty Images / Denver Post / Getty
Warning: Story contains offensive content.
Former NHLer Akim Aliu's revealed another racist incident he was subjected to during his pro career.
In 2011, as one of the newer members of the ECHL's Colorado Eagles, the Nigerian-born Aliu was invited to the team's Halloween party, but he was told to "come a little bit later" - an instruction he didn't think too much about at the time, Aliu told The Wall Street Journal's Andrew Beaton.
Aliu said he arrived at the party to find Tony Deynzer, the team's head equipment manager, in blackface while wearing an Afro-style wig and an Eagles jersey with Aliu's No. 78 and nickname - "Dreamer" - stitched on the back.
Those attending the party - including Aliu's teammates, staff members, management, and some of their families - encouraged the two to take a picture together, which Aliu shared with Beaton: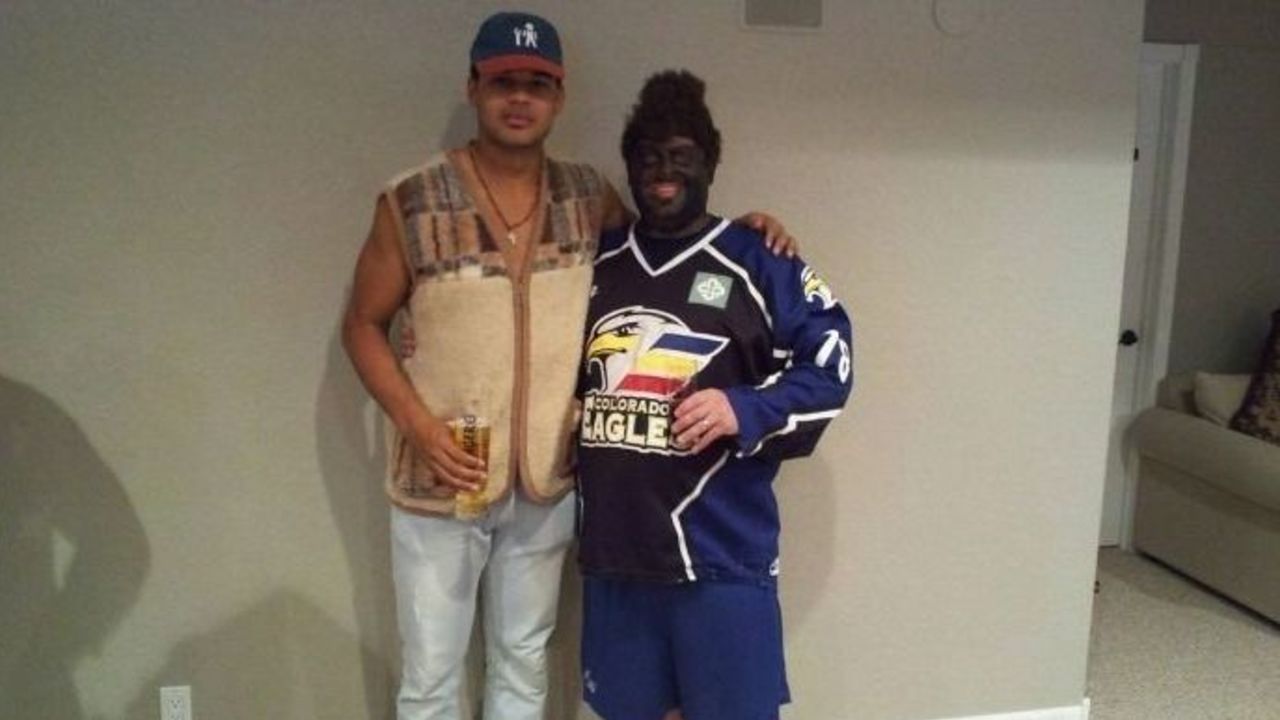 "Guys just started laughing," Aliu said. "All I can do is tell my story."
Aliu, who said he didn't see anyone else at the party who was black, posed for the picture because he didn't want to cause a scene. He said he felt trapped and in shock, and then called his brother immediately afterward.
"I didn't even grasp the idea of how vicious of a thing that is to do," Aliu said.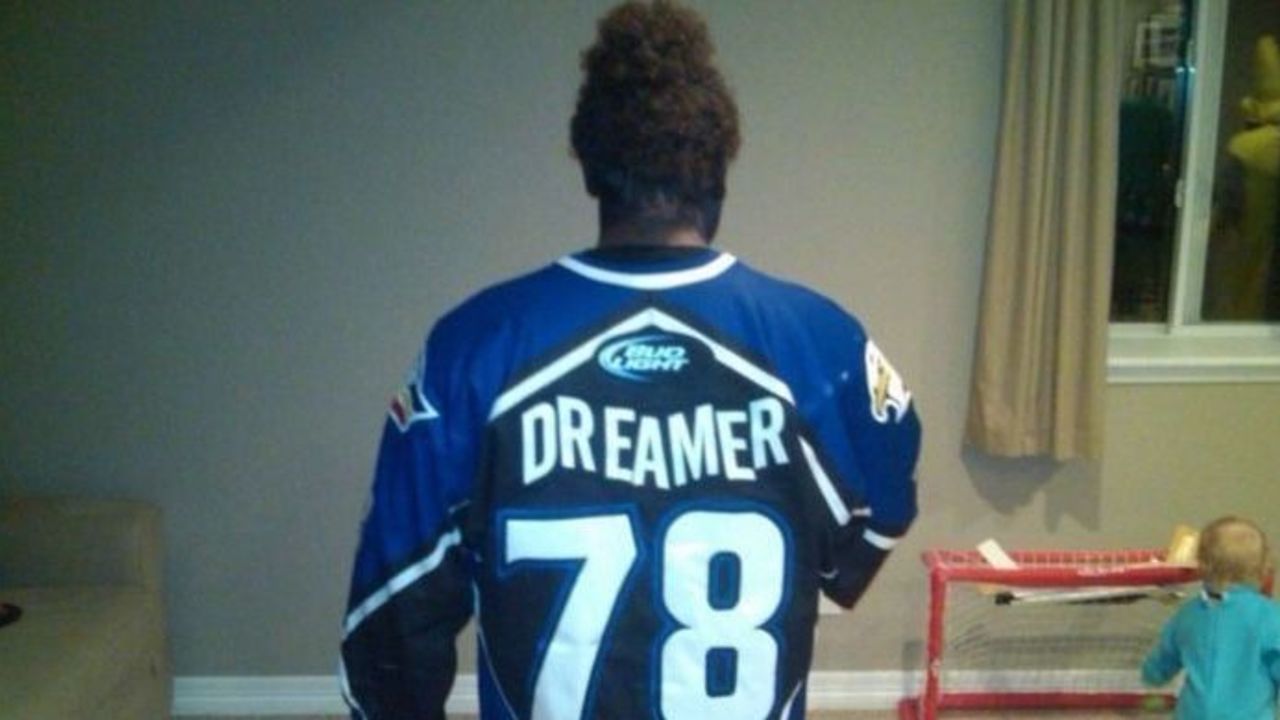 Aliu played only 10 games for the Eagles. He requested a trade, which was eventually granted, and wound up in the Calgary Flames organization before making his NHL debut in 2012.
Deynzer, who has been employed by the Eagles since 2003, was placed on administrative leave Wednesday, according to Colorado Hockey Now's Adrian Dater. The Eagles were the Winnipeg Jets' ECHL team in 2011 but are now the AHL affiliate of the Colorado Avalanche.
The Eagles issued a public apology to Aliu on Wednesday, though claimed they had "no prior knowledge" of the incident.
"We wholeheartedly seek your forgiveness and sincerely apologize," the statement reads. "We are truly very sorry, and we will also assure you that this behavior is not and never will be acceptable in our organization."
Aliu revealed more than two weeks ago that Flames head coach Bill Peters directed the N-word toward him several times while the two were with the AHL's Rockford IceHogs a decade ago. Peters ultimately resigned from his position with Calgary.
Last week, Aliu met with NHL officials, including commissioner Gary Bettman, to confront racial and conduct issues in hockey. In that meeting, he told them about the blackface incident. On Monday, the NHL announced it will institute a mandatory annual program focused on counseling, consciousness-raising, education, and training on diversity and inclusion.
"They need to accept the fact that there is a problem," Aliu said. "That's the only way you start."
Comments
✕
Equipment manager went to 2011 Halloween party in blackface dressed as Aliu
  Got something to say? Leave a comment below!