In this two-part series, theScore's Josh Gold-Smith and John Matisz evaluate which NHL clubs make for appointment viewing and which teams might have fans changing the channel. Watchability criteria include, but are not limited to: Playing style, expectations, star power, and potential for chaos. (Check out the top 15 here.)
31. Anaheim Ducks
Not even John Gibson's best efforts can make the Ducks watchable, especially after Corey Perry and his occasional antics relocated to Dallas. Anaheim is far and away the least compelling team in the NHL.
30. Minnesota Wild
From a watchability standpoint, average sucks. And average is the Wild's thing right now. They'll ice a decent squad every night, but they don't have a superstar attraction. Nobody will be surprised if they make the playoffs or shocked if they miss the cut. The broadcast is solid yet unremarkable.
29. Detroit Red Wings
Beyond Dylan Larkin and Anthony Mantha, the 2019-20 Red Wings are likely to be pretty dull. If Filip Zadina can quickly acclimatize to the league, sure, he might be worth watching as well. Overall, there just isn't much to be excited about when it comes to hockey in the Motor City.
28. Los Angeles Kings
Drew Doughty and Anze Kopitar are entertaining, but the level of intrigue surrounding the Kings as a whole is rather low. They won't win many games, don't play a particularly fun style, and employ too many over-the-hill guys.
27. Arizona Coyotes
Phil Kessel's arrival in the desert will make Coyotes games a bit more interesting. But outside of Kessel, Clayton Keller, and Oliver Ekman-Larsson - and despite Arizona's intriguing position in the Western Conference playoff picture - the 2019-20 Coyotes won't move the ratings needle much.
26. Columbus Blue Jackets
John Tortorella and Seth Jones keep the Blue Jackets from falling too far down the list after Artemi Panarin, Matt Duchene, and Sergei Bobrovsky all jumped ship in the offseason. Zach Werenski, Cam Atkinson, Pierre-Luc Dubois, and Josh Anderson all offer their own varying degrees of charm.
25. New York Islanders
Despite the Islanders' playoff success last season, it's hard to get excited about Barry Trotz's defense-first system - and even that's a mirage. Other than offensively gifted center Mathew Barzal, the Islanders don't boast much must-see talent.
24. Philadelphia Flyers
Alain Vigneault's back behind an NHL bench. Carter Hart's set for his first full season. Gritty's surely got a trick or two up his sleeve. Most importantly, this iteration of the Flyers tends to go on long winning streaks and losing skids. Add it all together and there's some mild national appeal.
23. Montreal Canadiens
The Canadiens have an intriguing collection of young talent. Still, they're an average offensive team largely dependent on Carey Price. Brendan Gallagher can be a hoot to watch, but is anybody tuning in just for him?
22. Nashville Predators
The Central Division will feature some of the season's toughest battles and, on paper, the Predators are arguably the team to beat. Mixing the ever-entertaining Matt Duchene with dangler Filip Forsberg and probably the best defense corps in the entire league is a win for viewers.
21. Ottawa Senators
For the most part, the Senators weren't really worth watching last season, but they should be a little more fun this time around. New coach D.J. Smith will have the club playing at a high pace, Brady Tkachuk and Thomas Chabot should continue to develop, and Erik Brannstrom's impending arrival could be another reason to tune in. One way or another, expect goals galore during Sens games.
20. Buffalo Sabres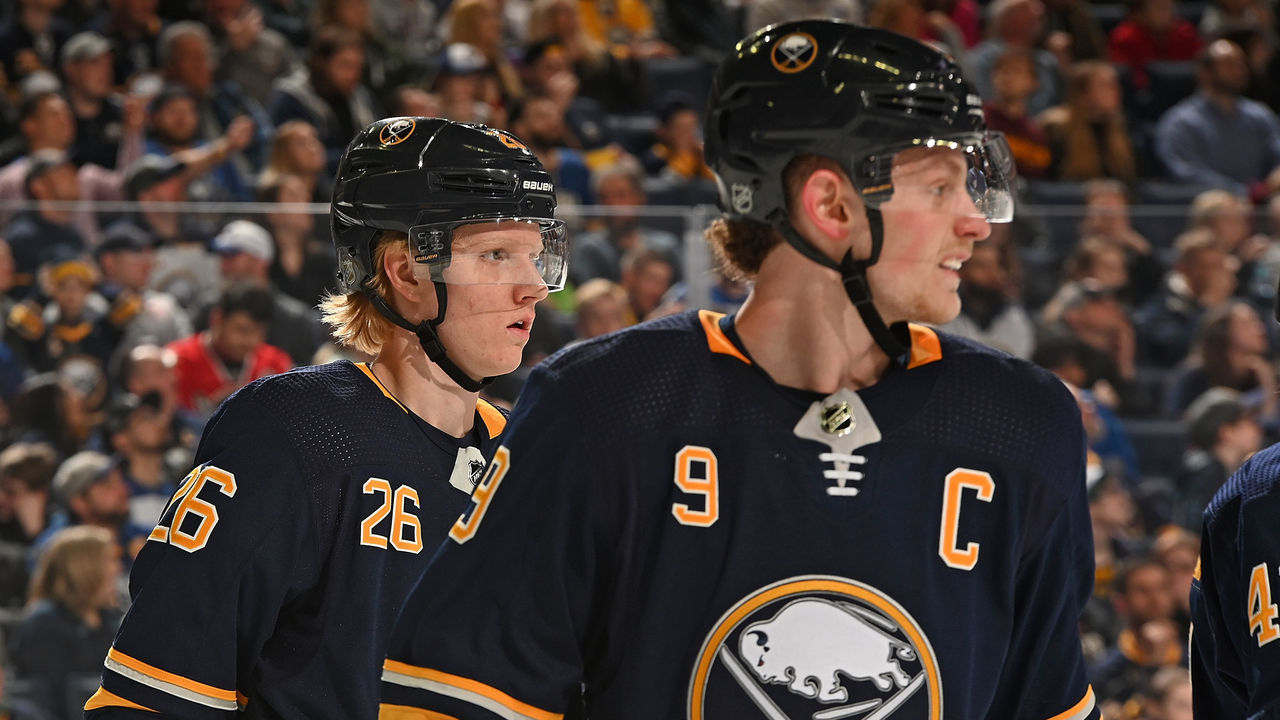 Round 2 of the Jack Eichel-Rasmus Dahlin dynamic duo: Check. Ralph Krueger's return to the NHL coaching ranks: Check. More than a dozen motivated players on expiring contracts: Check. A team desperate to break an eight-season playoff drought: Check. Holding the Sabres back in these rankings is something very important: Their low competitive ceiling.
19. St. Louis Blues
The Stanley Cup champions have a dynamic winger all fans can enjoy in Vladimir Tarasenko and an elite center who does all the little things well in Ryan O'Reilly. But it's hard to dispute the notion that the Blues - a team buoyed by goaltending and defensive prowess - aren't very exciting to watch. They tend to get their business done quietly without a ton of flare.
18. Washington Capitals
We've seen this movie before. It's a good movie, starring the sensational Alex Ovechkin with a strong supporting cast of Nicklas Backstrom, Evgeny Kuznetsov, John Carlson, and Tom Wilson. The problem is, not much has changed since last year. Or the year before. You can only watch the same movie so many times, right?
17. Dallas Stars
Tyler Seguin, Alexander Radulov, and a resurgent Jamie Benn should be entertaining as usual, and the Stars are legitimate contenders. Daryl "Razor" Reaugh makes the broadcast enjoyable, too. But Dallas had the NHL's third-worst offense last season and still isn't an especially must-see team, even after adding Joe Pavelski and Corey Perry over the summer.
16. Pittsburgh Penguins
Smack-dab in the middle of our rankings is a squad we've come to know very well over the years. As with Ovechkin's Capitals, this is both a compliment and an insult. Working for the Penguins from a watchability perspective are the presences of can't-miss centers Sidney Crosby and Evgeni Malkin, head coach Mike Sullivan's up-tempo style, and a defensive group and goaltending duo riddled with question marks.