In this two-part series, theScore's Josh Gold-Smith and John Matisz evaluate which NHL clubs make for appointment viewing and which teams might have fans changing the channel. Watchability criteria include, but are not limited to: Playing style, expectations, star power, and potential for chaos. (Check out the bottom 16 here.)
15. Boston Bruins
The Bruins aren't one of the NHL's most exciting teams and the unabashed homerism of play-by-play man Jack Edwards can make them a tough watch for non-Boston fans. But the Stanley Cup finalists boast arguably the best forward line in hockey and gargantuan 42-year-old Zdeno Chara is still worth tuning in for.
14. Carolina Hurricanes
The Storm Surge era may be over, but the Hurricanes and their puck-possession style are alive and well. With Sebastian Aho, Teuvo Teravainen, and Andrei Svechnikov up front - not to mention an enviable defense corps and decent goaltending duo - Carolina has appeal. A top-end broadcast adds extra pop.
13. Florida Panthers
A summer of significant change has vaulted the Panthers back into relevance as the arrivals of well-respected coach Joel Quenneville and No. 1 netminder Sergei Bobrovsky instantly make Florida more attractive to the broader NHL fan base. Star forwards Aleksander Barkov and Jonathan Huberdeau might finally have enough talent around them to get back into the playoffs.
12. New York Rangers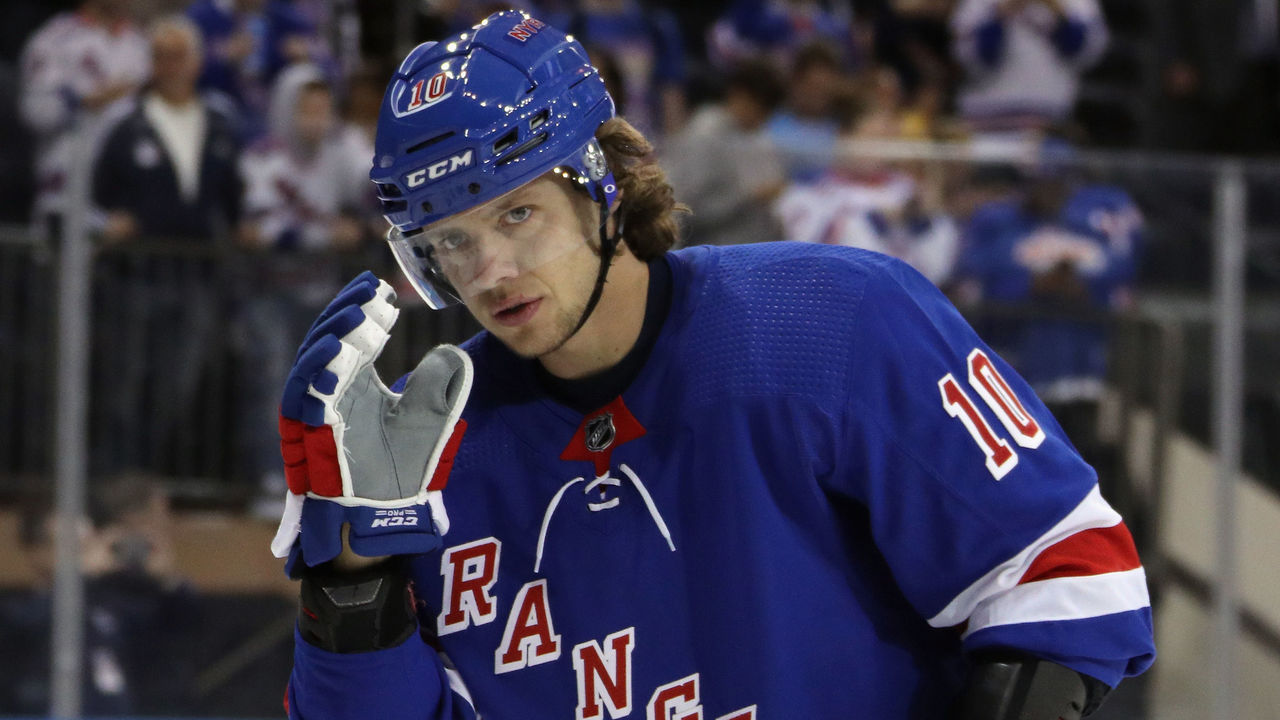 The Rangers' rebuild has received a massive jolt, and so too has the intrigue surrounding this group. This offseason alone, New York gained Artemi Panarin and his playmaking skills in transition; Kaapo Kakko and his raw power off the wing; and Jacob Trouba and his 60-point potential from the blue line. Skating at the historic Madison Square Garden doesn't hurt, either. Showtime.
11. Winnipeg Jets
There's no doubt the Jets will be less entertaining if Dustin Byfuglien steps away long-term. Even without him, though, Paul Maurice's crew remains quite watchable thanks to its skilled forwards and heavy, fast-paced style. The potential for further off-ice drama (what happens with restricted free agent Kyle Connor?) makes Winnipeg all the more compelling.
10. Vegas Golden Knights
Vegas' debut season was a story for the ages, with the upstart Golden Knights making it all the way to the Stanley Cup Final. Year 2 featured the acquisition of two-way star Mark Stone and continued team success. VGK 3.0? In a wide-open Pacific Division, we'll see. Head coach Gerard Gallant promotes a highly engaging swarming style, and the broadcast is excellent, too.
9. Vancouver Canucks
The Canucks are an up-and-coming team fresh off a busy offseason. Offensive spark plugs Elias Pettersson and Brock Boeser (assuming the latter isn't out long term) will continue to make Vancouver games exceedingly exciting, and crafty rearguard Quinn Hughes will surely bolster the Canucks' status as one of the NHL's most thrilling teams to follow throughout the year.
8. Calgary Flames
Calgary's four-headed watchability monster - agitating scorer Matthew Tkachuk, ageless wonder Mark Giordano, elite playmaker Johnny Gaudreau, and worker bee Sam Bennett - earns the team a top-10 nod. The defending Pacific Division champions are a threat to win it again, and their tilts against fellow divisional heavyweights San Jose and Vegas are sure to be spirited affairs. Plain and simple, the Flames are fun to watch.
7. New Jersey Devils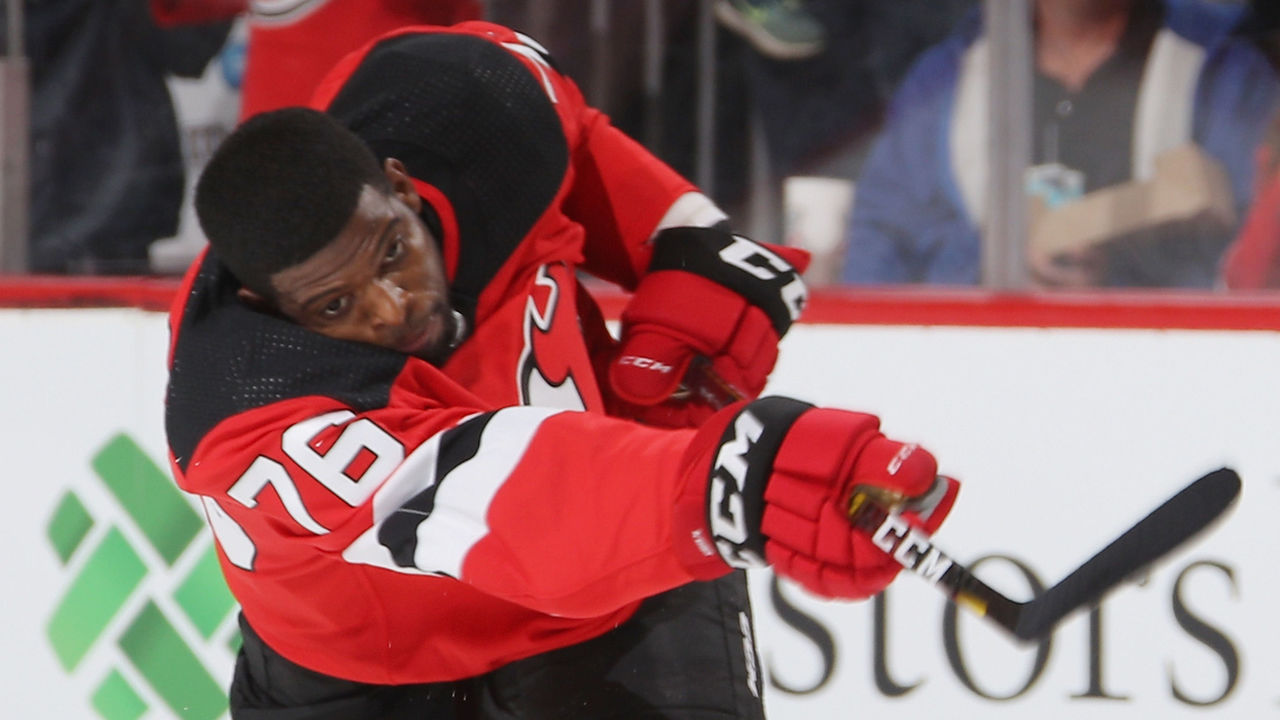 What a difference a summer makes. The Devils now have dynamite first overall pick Jack Hughes, the ever-magnetic P.K. Subban, and incoming KHL star Nikita Gusev joining former MVP Taylor Hall, the underrated Nico Hischier, and sniper Kyle Palmieri. After enjoying arguably the best offseason in the league, New Jersey is suddenly a huge draw for fans across the continent.
6. Edmonton Oilers
Let's be honest, a roster comprised of Connor McDavid, Leon Draisaitl, and a bunch of beer leaguers would crack this list's top 10. Toss in Ryan Nugent-Hopkins' under-the-radar effectiveness, Zack Kassian's antics, Dave Tippett's arrival behind the bench, and plenty of questions in net, and the Oilers narrowly miss out on a top-five spot. Will it be chaos or success in Edmonton this season?
5. Chicago Blackhawks
The 2018-19 Blackhawks were among the NHL's most entertaining teams, ranking eighth in goals per game while allowing the second-most against. Point-hoarder Patrick Kane, a resurgent Jonathan Toews, and breakout star Alex DeBrincat are all game-breaking talents. More of the same in head coach Jeremy Colliton's first full season will ensure Chicago's contests remain must-see TV.
4. San Jose Sharks
With one of Erik Karlsson and Brent Burns jumping over the boards virtually every shift of every game, the Sharks are inherently fun. Timo Meier - one of the sport's premier power forwards - is a treat to track, and Tomas Hertl is no slouch in the allure department. The watchability kicker? This season could mark Joe Thornton's farewell tour.
3. Toronto Maple Leafs
Expectations are high in Toronto, especially with Mitch Marner's splashy new contract on the books. Whether or not they meet expectations, the Maple Leafs should be appointment viewing merely by virtue of a dynamic forward corps featuring Auston Matthews, John Tavares, Marner, and William Nylander, as well as Morgan Rielly and Tyson Barrie on the back end.
2. Colorado Avalanche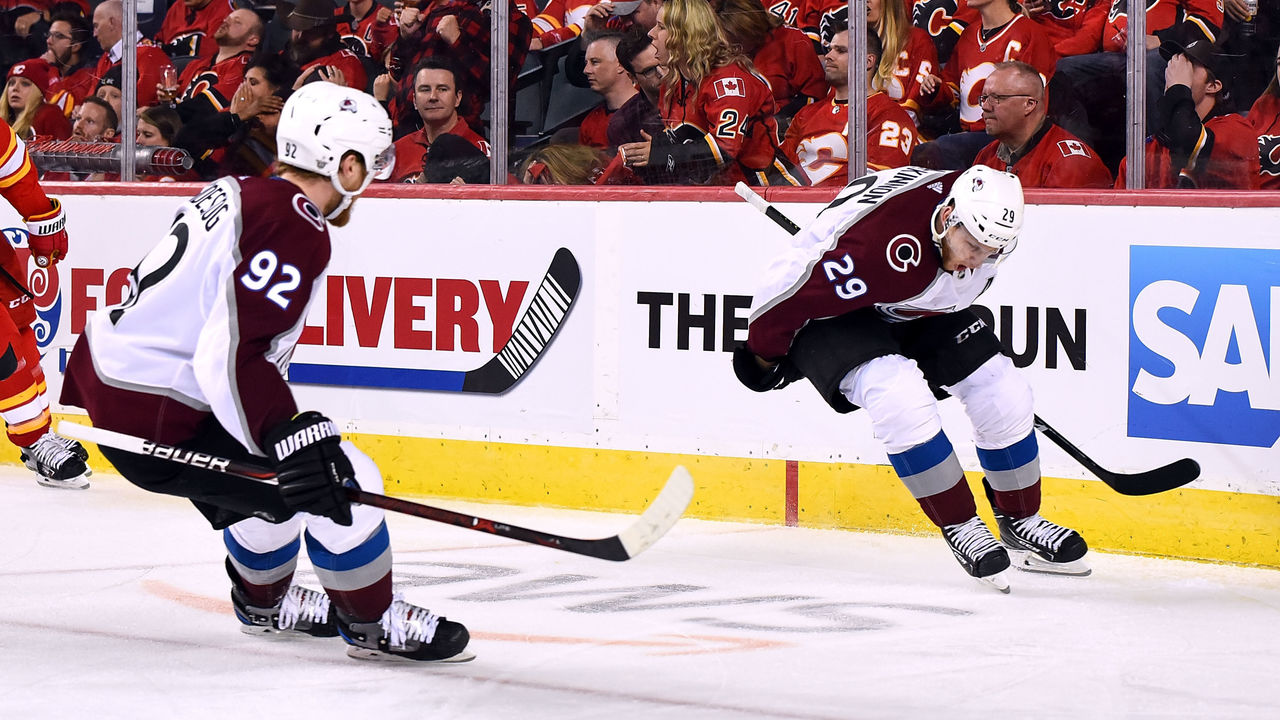 Looking like he's been shot out of a cannon multiple times a game, Nathan MacKinnon is Colorado's main man both in terms of winning hockey games and generating universal appeal. Each secondary attraction is awesome in his own right, with Cale Makar, Samuel Girard, Nazem Kadri, and the still-unsigned Mikko Rantanen offering a healthy mix of speed, skill, creativity, and fearlessness. The Avalanche are on the rise. Don't change the channel.
1. Tampa Bay Lightning
Beyond the swapping of a few depth pieces, the 2019-20 Lightning largely return the same historically dominant roster of a (regular) season ago. The Steven Stamkos-led squad features reigning Hart Trophy winner Nikita Kucherov, three-zone threat Brayden Point, all-world blue-liner Victor Hedman, and Vezina-winning goalie Andrei Vasilevskiy. The Lightning are stacked, and unquestionably the NHL's most watchable outfit.