All hail the Central: Why the stacked division will define the NHL season
Photo illustration by Nick Roy / theScore
Humans are drawn to neatly packaged, occasionally false narratives.
For instance, some of us have convinced ourselves that in troubled times "everything happens for a reason," or that millennials are destroying the economy, or that if you swallow chewing gum it takes seven years to digest.
We've even convinced ourselves that the 2018-19 St. Louis Blues fell into a championship.
As you've heard repeatedly, the Blues were dead-last in the NHL standings on Jan. 3, before rallying to win the Stanley Cup. Enthralled by this worst-to-first plot, the general public has forgotten the full scope of the matter. St. Louis had been considered a fringe Cup contender heading into the year. All things considered, nobody should be blown away by their achievement.
"The big thing with the St. Louis story is that they were underperforming half the season and then they start playing as good as they can play. That's why they turned it around," Rangers goalie Henrik Lundqvist said earlier this month at the NHL's annual preseason media event in Chicago.
"It's not like they came from nowhere. They had the team to play like that, and that's the difference between a really good team underperforming (and) maybe a bad team playing their best."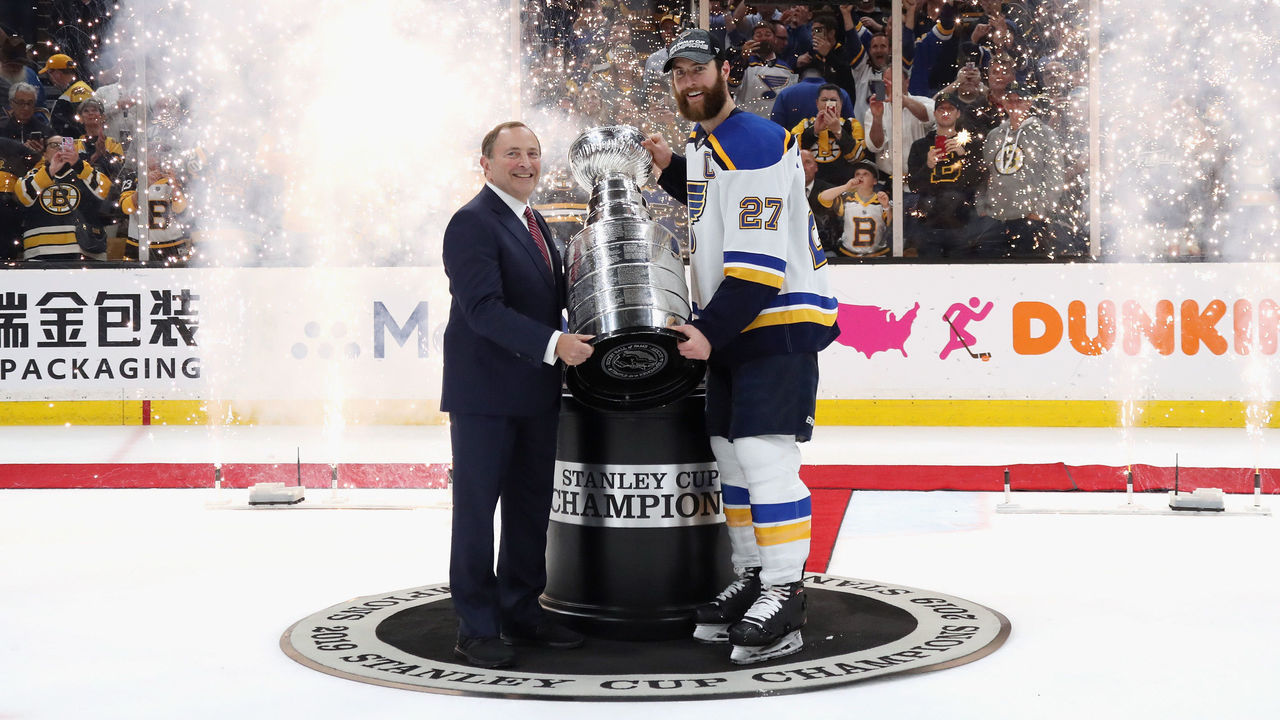 Keep Lundqvist's words in mind as the new NHL season opens. The Blues are icing a nearly identical lineup, should again be viewed as a Cup threat, and are one of four very strong clubs in the Central Division.
The Atlantic may ultimately produce the Cup winner - the Lightning are favored, with the Maple Leafs and Bruins on their heels - but it's the potency of the Central that will define the season. No other division has a higher concentration of talent, or as many intriguing storylines.
"There's so many things we learned from winning that we need to hold on to and find a way to channel. But also we know we're not going to surprise anyone," Blues center and reigning Conn Smythe winner Ryan O'Reilly said. "It's going to be a whole different feel for us. 'OK, how can we elevate our game?' We're not going to catch teams by surprise."
The Nashville Predators have made the playoffs five years in a row, the longest such streak among Central teams. They lost in the 2017 Cup final and haven't really been the same since. In the offseason, general manager David Poile removed defenseman P.K. Subban and his $9-million cap hit and added Matt Duchene and his $8-million cost for an upgrade at center, a seemingly eternal position of need for the franchise.
Duchene, a hot commodity on the free-agent market, cited Nashville's Cup window and the presence of incumbent top-line center Ryan Johansen as key reasons why he signed with the Predators.
"I think we have an opportunity to be a 1A-1B situation, where you have two top lines that … compete every night to be the best line," Duchene said of Johansen and the depth chart. "And when you have that internal competition, it pushes each other and it makes you better, and you root for each other within that competition."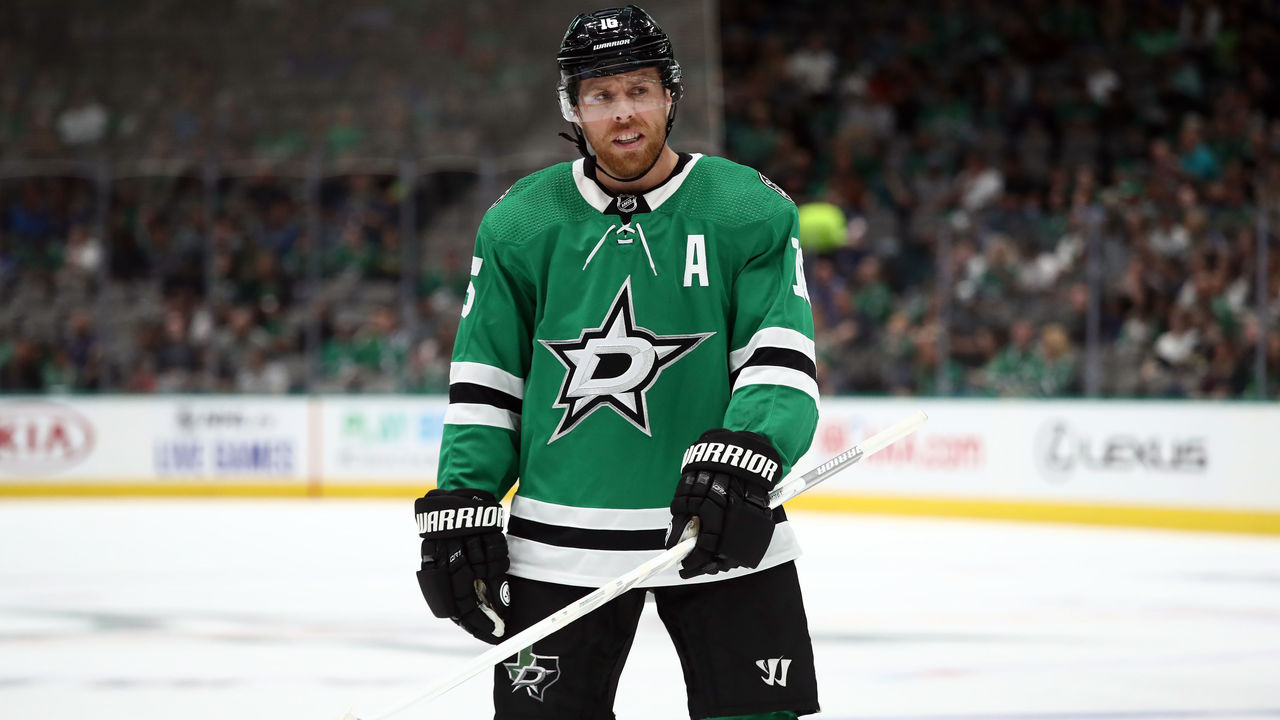 Jim Nill, Poile's counterpart in Dallas, faced a similar offseason predicament. With goaltending and defense largely taken care of, it was time to upgrade the Stars' offense. The signings of 30-somethings Joe Pavelski and Corey Perry could do the trick for a forward group that in the past has relied on Tyler Seguin, Jamie Benn, Alexander Radulov, and not much else.
"You look at Perry's track record. He's pretty much won every trophy you can win in hockey," Dallas goalie Ben Bishop said.
"Pavelski is going to be huge for us," defenseman John Klingberg said, citing the former Sharks captain's leadership. "I think that's something we really thrived on last year. After we got going, I think more voices in the locker room started speaking. Getting him in there is going to help us even more."
The surging Colorado Avalanche, meanwhile, have no issues filling the leadership quota or scoresheet. Captain Gabriel Landeskog, superstar Nathan MacKinnon, and $9.25-million man Mikko Rantanen form arguably the league's best line. Nazem Kadri, a battle-tested soon-to-be 29-year-old, will take over the No. 2 center spot after an offseason trade with Toronto. Joonas Donskoi and Andre Burakovsky, added from San Jose and Washington, respectively, were quality free-agent depth acquisitions by GM Joe Sakic. His defense, while still a work in progress, is mobile and effective.
"I think we should have high expectations with the group that we have," Avs defenseman Cale Makar said. "It's a special time. It's such a young team that honestly the sky's the limit."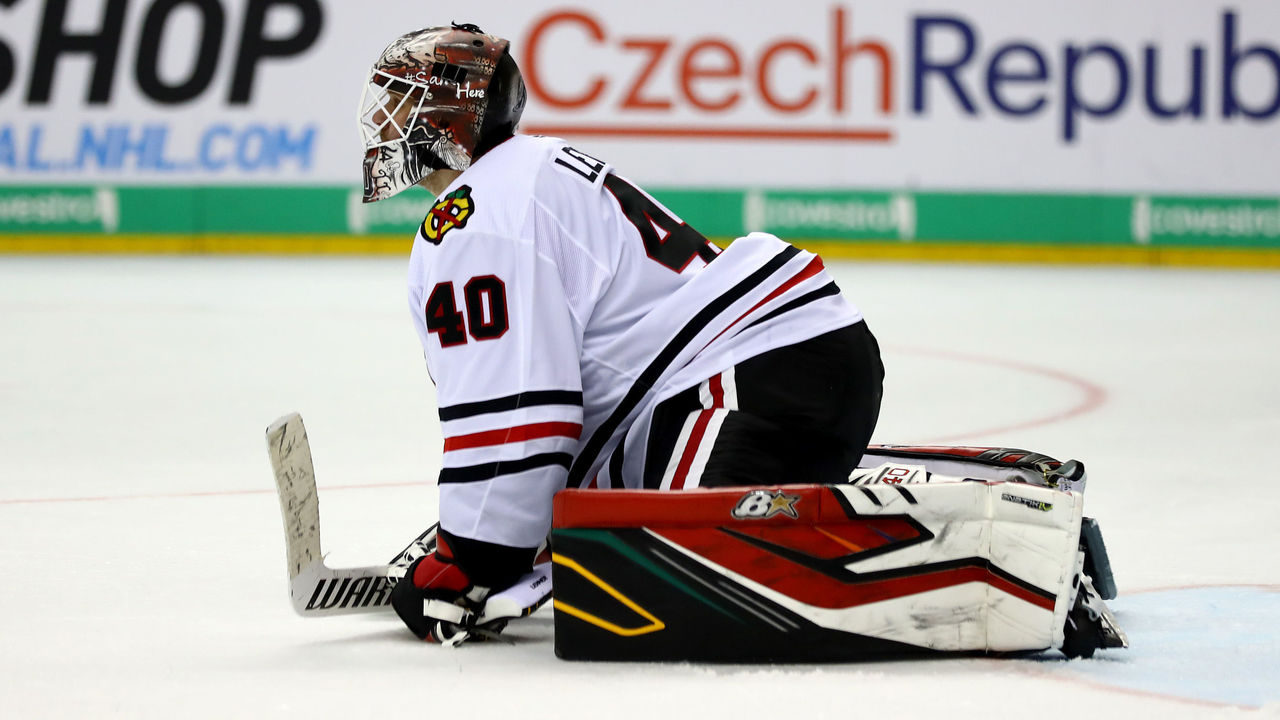 The division's pecking order dips a bit after the top four teams. The Winnipeg Jets, Minnesota Wild, and Chicago Blackhawks are all capable of making the playoffs this season. Each team is more talented than an average NHL group, but each also has major question marks, ranging from the Jets' depth issues on defense, the Hawks' troubles preventing goals, and the Wild's lack of game breakers.
"Everybody can win on any given night," Bishop said. "I'd like to see somebody trying to predict the standings of the Central Division."
Only five Central teams can qualify for the playoffs, if they claim both Western Conference wild-card spots. Maybe one of the Cup contenders falters, because sports can be unpredictable. Maybe a lower-end team sneaks up on the hockey world. The variety of outcomes is what makes this division such a murderer's row.
John Matisz is theScore's national hockey writer.
Comments
✕
All hail the Central: Why the stacked division will define the NHL season
  Got something to say? Leave a comment below!