9 bold predictions for the 2019-20 NHL season
Andy Devlin / Getty Images
With opening night around the corner, theScore's Josh Wegman and John Matisz serve up some bold predictions for the coming NHL season:
McDavid, Draisaitl finish 1-2 in league scoring, Oilers miss playoffs
This, oddly enough, almost happened last year. Connor McDavid and Leon Draisaitl ranked second and fourth in NHL scoring with 116 and 105 points, respectively, while the Oilers missed the playoffs by a wide margin (11 points).
The strange disconnect between superstar power and team success will likely widen if McDavid and Draisaitl can elevate their play individually and as a pair in 2019-20. Playing together more often might do the trick, as last year the duo shared the ice for 805 five-on-five minutes, which accounted for roughly 60% of Draisaitl's total even-strength usage.
A return to the postseason isn't going to be easy for Edmonton. The Central Division looks poised to claim five of eight playoff tickets in the West, leaving the Pacific with three. Calgary, Vegas, and San Jose are a tier above the rest, with Arizona and Vancouver also in the mix for a spot. Where's the room?
Penguins slide to last in the Metro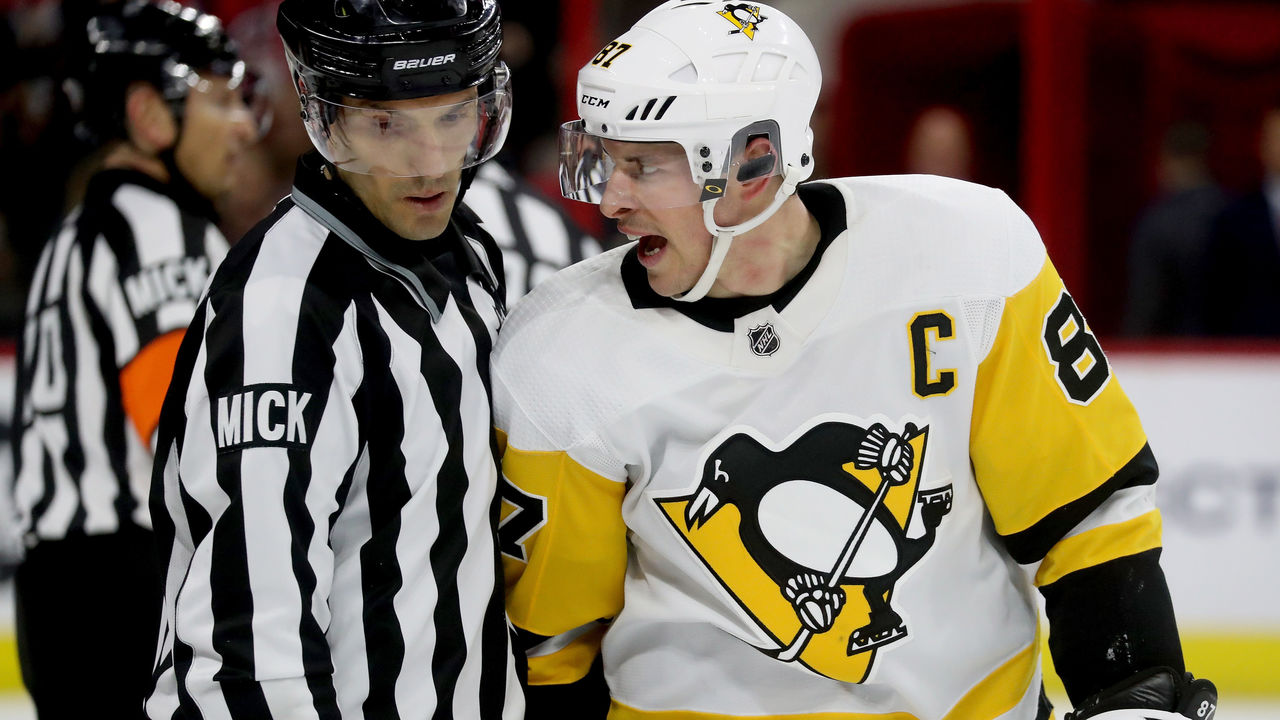 Admittedly, this is an extreme outcome for a franchise that's won three of the last 11 Stanley Cups and employs Sidney Crosby, Evgeni Malkin, and Kris Letang.
Don't forget, though: The 2019-20 Penguins aren't the Penguins of old, and the Metro Division is a jumbled mess.
Beyond Washington and Carolina - the typical preseason picks for first and second place - Pittsburgh's part of a medley of six quality teams. Each of them has question marks, but solid arguments can be made in favor of Pittsburgh, Philadelphia, Columbus, New Jersey, and both New York teams contending for the remaining two playoff spots reserved for Metro squads.
When you stop and think about the ages of three of Pittsburgh's four most important players - Crosby and Letang are 32, and Malkin is 33 - and recall that the fourth key piece, goalie Matt Murray, has a checkered health record, tumbling to the basement is imaginable. The Pens are a top-heavy team, and there's no guarantee every star will continue to shine.
Given all of the uncertainty, where does one slot them in Year 1 of the post-Phil Kessel era? The best-case scenario is first, while the worst case is last. And, of course, there's the middle. All three possibilities are realistic within such a wacky division.
Matthews scores 60 goals
A 60-goal season has only been accomplished twice in the last 23 years. Steven Stamkos accomplished the feat in 2011-12, while Alex Ovechkin hit the mark in 2007-08. With scoring on the rise, we're due for another.
Auston Matthews has been the NHL's best five-on-five goalscorer since entering the league in 2016-17. Now that he'll be properly positioned on the right half-wall on Toronto's power play, he could become one of the league's best goalscorers with the man advantage.
Matthews' injuries slowed him down after torrid starts over the past two campaigns. Last season, he was also without running mate William Nylander for much of the year. If Matthews can stay healthy and play alongside a motivated Nylander all year, the 22-year-old could certainly reach 60 goals.
Quinn - not Jack - Hughes wins the Calder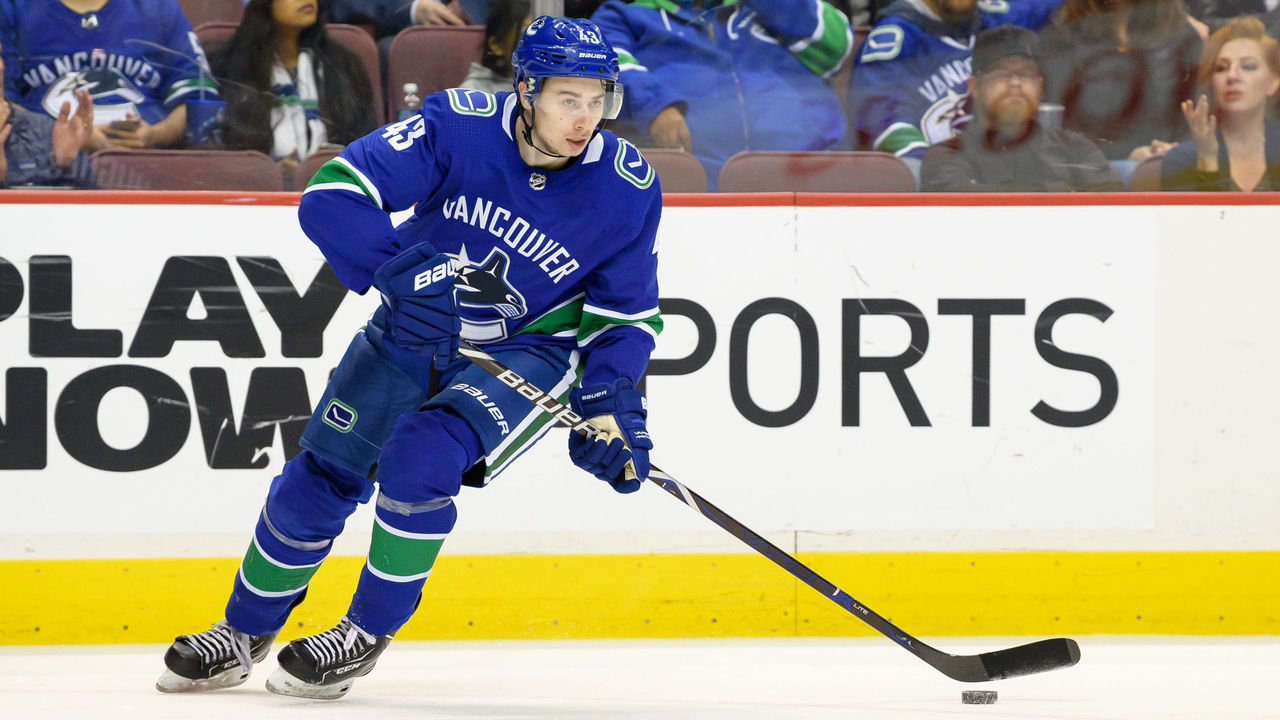 The 2019-20 rookie class is quite deep, with a group of four - forwards Jack Hughes and Kaapo Kakko, and defensemen Cale Makar and Quinn Hughes - leading the charge ahead of opening night.
Quinn, the elder Hughes brother and Vancouver's pride and joy on the back end, is expected to skate on the Canucks' second pair with veteran Chris Tanev. In five NHL games last season, the 19-year-old looked at right at home, picking up three assists while flashing his trademark mobility.
Hughes is a supremely smart playmaker bursting with potential. If coach Travis Green lets him quarterback the top power-play unit, look out. Defensemen rarely win the Calder, but he has a decent chance if Elias Pettersson and Brock Boeser line up alongside him to pad the assist total.
Erik Karlsson reaches 90 points
Perennial Norris Trophy contender Erik Karlsson had a year to adjust to his new team and surroundings, and now he's ready to take off. If he can reach 90 points, he'd be the first defenseman to accomplish the feat since Ray Bourque had 91 in 1993-94.
Karlsson's career high in points is 82, so it's not far-fetched to believe he could tally eight more. Scoring is way up since the 2015-16 campaign when he set the bar, and he's now on a team with significantly more firepower up front. After all, he had 45 points in 53 games last season while shooting a career-low 1.8%.
Of course, the key to Karlsson reaching the mark is a clean bill of health.
No NHL goalie starts 60 games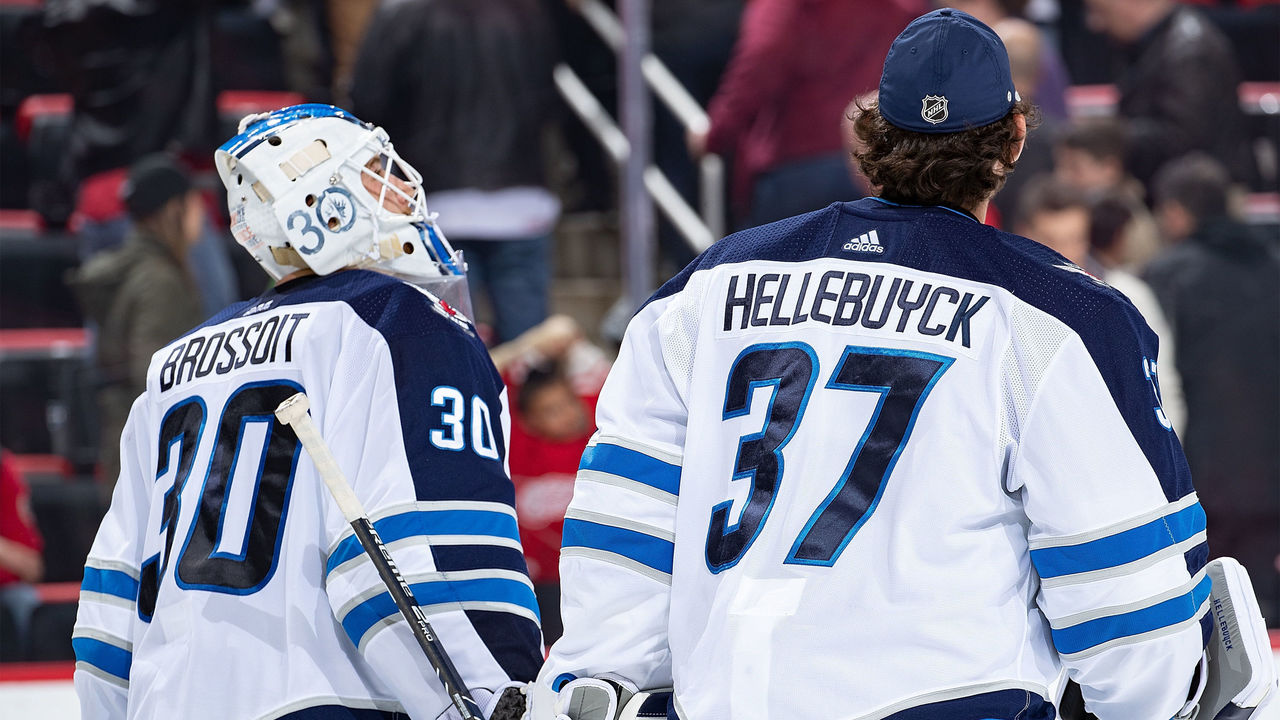 This has never happened over the course of an 82-game season, but we're predicting load management will sweep goaltender nation.
In 2018-19, eight goalies started at least 60 games, but only one started more than 65:
| Goalie | Team | GS |
| --- | --- | --- |
| Devan Dubnyk | MIN | 66 |
| Carey Price | MTL | 64 |
| Connor Hellebuyck | WPG | 62 |
| Martin Jones | SJ | 62 |
| Sergei Bobrovsky | FLA | 61 |
| Marc-Andre Fleury | VGK | 61 |
| Frederik Andersen | TOR | 60 |
| Jacob Markstrom | VAN | 60 |
The Wild may find themselves desperate enough to throw Dubnyk out there 60-plus times again. In other cases, however, whether it be a more capable backup now in place or an incentive to give the starter some rest, teams could, by design, play their starter fewer than 60 games.
Predators' power play goes from worst to first
It's mind-boggling that a roster featuring Roman Josi, P.K. Subban, Ryan Ellis, Filip Forsberg, Ryan Johansen, and Viktor Arvidsson capitalized on only 12.9% of their power-play opportunities last season. An All-Star cast was essentially useless with the man advantage, owning the worst PP in the NHL.
With Matt Duchene subbing in for Subban, the personnel isn't drastically different this season. Then again, former Sabres assistant coach Dan Lambert has been hired to help Preds bench boss Peter Laviolette reconfigure the sputtering power-play attack. Really, there's only one way to go and it's up.
Is it a stretch to suggest Nashville's PP will climb from 31st to first? Sure. It wouldn't be wild, though, considering the talent the coaching staff has at its disposal and the fresh mind manning the coach's clipboard.
Panthers rise to first in the Atlantic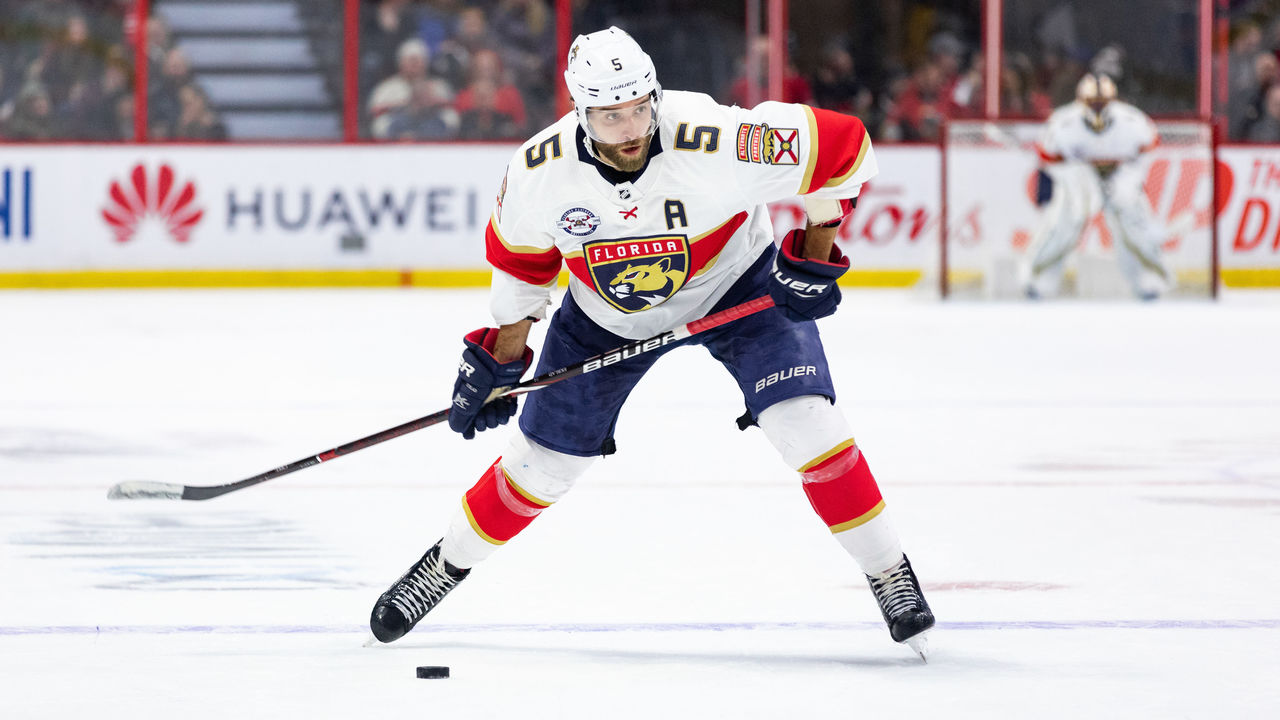 The Atlantic Division is arguably tops in hockey. It may not be as deep as the Central, but its top-end teams are among the league's best. The Lightning are the runaway favorites, and the Leafs and Bruins are both talented enough to take the crown. However, the Panthers can't be ruled out.
Florida would certainly need some things to falls its way, but on paper, the Cats have a chance.
The top-six forward group, led by two-way star Aleksander Barkov, can compete with the division's heavyweights. Depth was an issue, but it's been improved with the additions of Brett Connolly and Noel Acciari. Anton Stralman was brought in to stabilize the back end, but the biggest key on D will be former No. 1 pick Aaron Ekblad taking a leap in his development. With head coach Joel Quenneville now at the helm, it's possible. Lastly, two-time Vezina winner Sergei Bobrovsky addresses a major need between the pipes.
No player exceeds 100 penalty minutes
The last time a player led the league in penalty minutes with fewer than 100 was back in 1945-46 when there were only 47 games in a season. Six players recorded 100 PIMs or more last season, but we're predicting none will reach the mark in 2019-20:
| Player | Team | PIMs |
| --- | --- | --- |
| Evander Kane | SJ | 153 |
| Tom Wilson | WSH | 128 |
| Antoine Roussel | VAN | 118 |
| Ian Cole | COL | 115 |
| Brendan Lemieux | NYR | 108 |
| Zack Kassian | EDM | 102 |
This follows the league-wide trend of fighting majors declining each season, but, of course, it'll require some players to be on their best behavior.
Comments
✕
9 bold predictions for the 2019-20 NHL season
  Got something to say? Leave a comment below!