5 biggest head-scratchers of the NHL offseason
Bruce Bennett / Getty Images Sport / Getty
NHL general managers made questionable decisions throughout the summer. Many of them - an overpay or a possibly one-sided trade - can be justified. Whether it's a closing competitive window or a salary-cap maneuver, there's usually a reason behind a GM's decisions.
However, there were a handful of moves - or in some cases, a lack thereof - that left fans and analysts wondering "why?" with no reasonable explanation.
Here are the five biggest head-scratchers of the offseason:
Bergevin's offer-sheet fail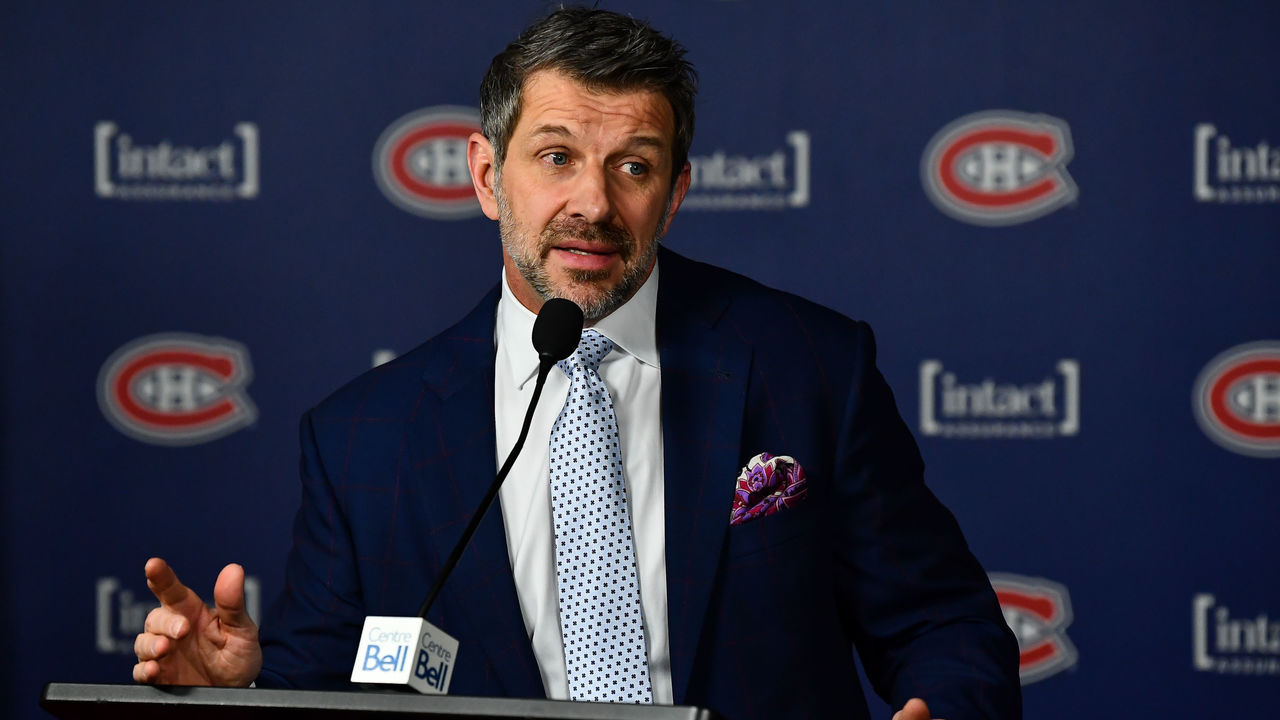 The Montreal Canadiens shocked the hockey world on July 1 when they tendered a five-year offer sheet to Carolina Hurricanes star pivot Sebastian Aho with an average annual value of $8.45 million.
Initially, it was surprising to see him actually get an offer sheet after plenty of anticipation and chatter. But those who know contracts, player value, and offer-sheet compensation quickly realized that Marc Bergevin's attempt was pathetic.
Looking back, perhaps the most stunning part of this sad attempt to poach Aho from the Canes is that the player's camp accepted the offer.
Aho is worth far more than $8.45 million, as Mitch Marner's $10.89-million cap hit shows, albeit for one more year. Had Aho shown patience like his RFA counterparts, he likely would've cashed in even more, although Brayden Point's impending contract may be the most telling.
But most importantly, Bergevin was somehow delusional enough to think the Hurricanes wouldn't match his offer for their cornerstone player.
A quick Google search of Tom Dundon's net worth would've shown his pockets are deep enough to match the front-loaded deal. And the compensation of one first-rounder, one second-rounder, and one third-rounder wasn't close to tantalizing enough for the Hurricanes to hesitate for more than a second.
Hayes' mammoth deal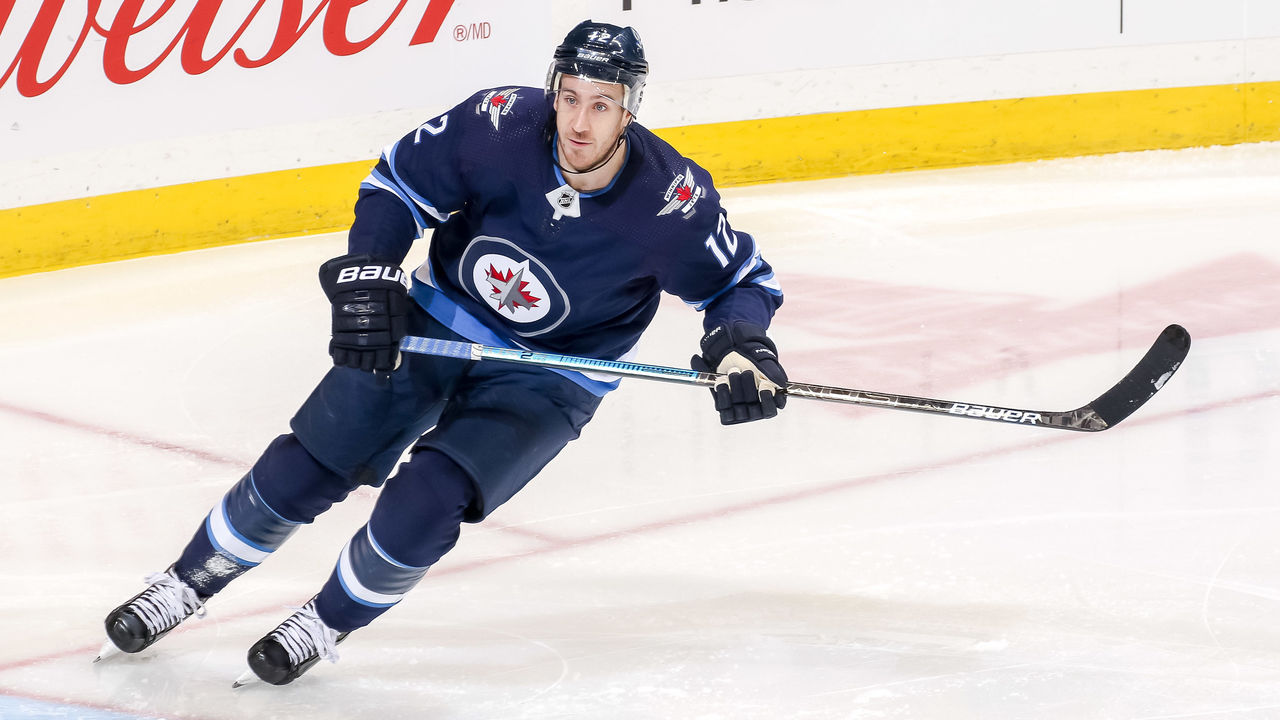 Chuck Fletcher must have been thinking the free-agent market would play out a bit differently.
The Philadelphia Flyers traded for Kevin Hayes' rights in June before signing him to a seven-year contract with an AAV of $7.14 million. The 27-year-old is coming off a career-high 55-point season, but he's an average second-line center at best. His new deal is a massive overpay, to say the least, especially with skating already not Hayes' strong suit.
Making matters worse for the Flyers, free agents weren't being signed for crazy money once July 1 rolled around. Matt Duchene, the top center on the market, signed with the Nashville Predators for just $8 million per season, making Hayes' deal look even worse, somehow.
Oilers' quiet July 1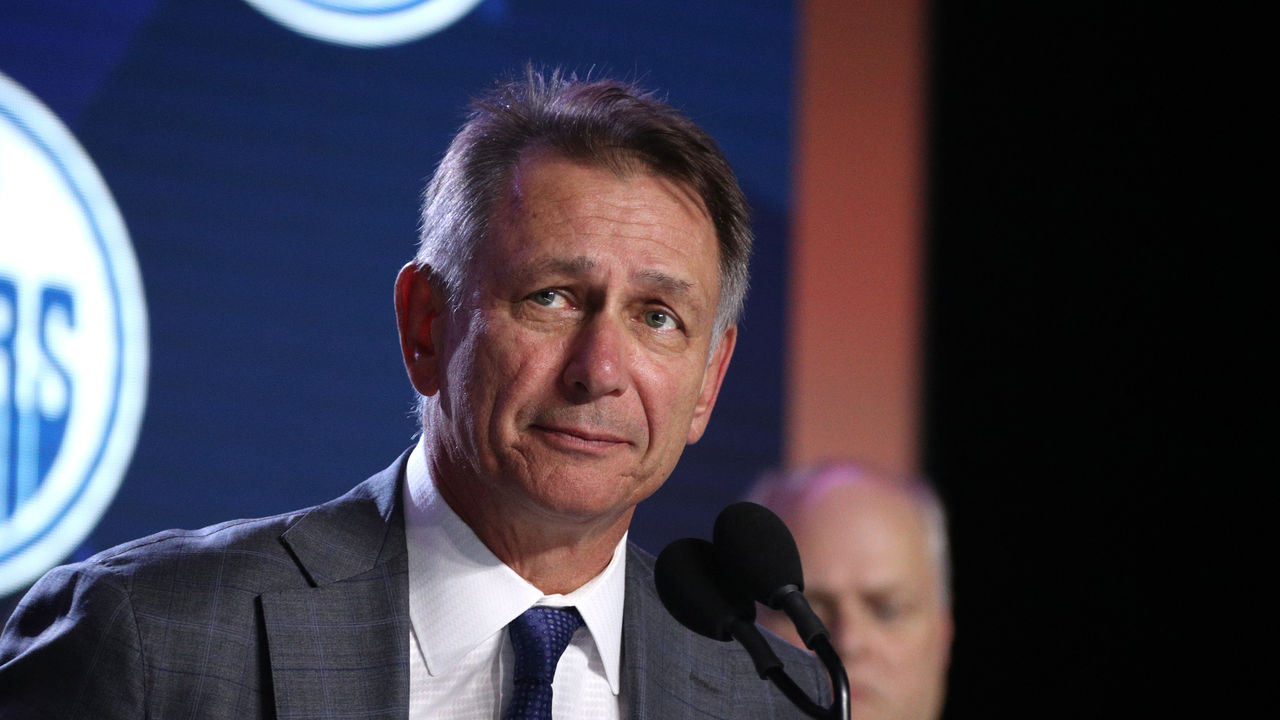 Ken Holland curiously decided to sit on his hands during his first free-agent period as GM of the Edmonton Oilers. Here's a list of the team's free-agent acquisitions this summer:
| Player | Pos. | Length | AAV |
| --- | --- | --- | --- |
| Mike Smith | G | 1 year | $2M |
| Markus Granlund | C | 1 year | $1.3M |
| Josh Archibald | RW | 1 year | $1M |
| Riley Sheahan | C | 1 year | $900K |
| Gaetan Haas | C | 1 year | $925K |
| Joakim Nygard | LW | 1 year | $925K |
| Tomas Jurco | LW | 1 year | $750K |
With limited cap space, nobody was expecting Holland to land any top UFAs. But the forwards he did sign lack immediate upside. Granlund, Archibald, Sheahan, and Jurco are fourth-liners at best, while Haas and Nygard are unknowns coming over from Europe.
There are numerous holes in the Oilers' top-nine forward group, so Holland should have brought in players with the potential to excel in a greater role. Here are the affordable players he could've targeted, and the deals they ended up signing:
| Player | Pos. | Length | AAV | Team |
| --- | --- | --- | --- | --- |
| Joonas Donskoi | RW | 4 years | $3.9M | COL |
| Brett Connolly | RW | 4 years | $3.5M | FLA |
| Ryan Dzingel | LW | 2 years | $3.375M | CAR |
| Corey Perry | RW | 1 year | $1.5M | DAL |
| Derick Brassard | C | 1 year | $1.2M | NYI |
| Pat Maroon | LW | 1 year | $900K | TB |
| Tyler Ennis | LW | 1 year | $800K | OTT |
| Brandon Pirri | LW | 2 years | $775K | VGK |
*Some contract details are reported
The Oilers may have been forced to pay extra to lure any of those players to Edmonton. It's also possible Holland did take a swing and struck out.
However, in the case of Ennis, there's no reason the Oilers couldn't have signed the Edmonton native to a deal similar to the one he inked in Ottawa. He would've been a cheap player who could thrive in the club's top six.
Holland did make a spectacular trade, getting James Neal in exchange for Milan Lucic. Nonetheless, he didn't bring in enough quality forwards to allow head coach Dave Tippett to separate Connor McDavid and Leon Draisaitl, which would've given the team its best chance at success.
Islanders' goalie debacle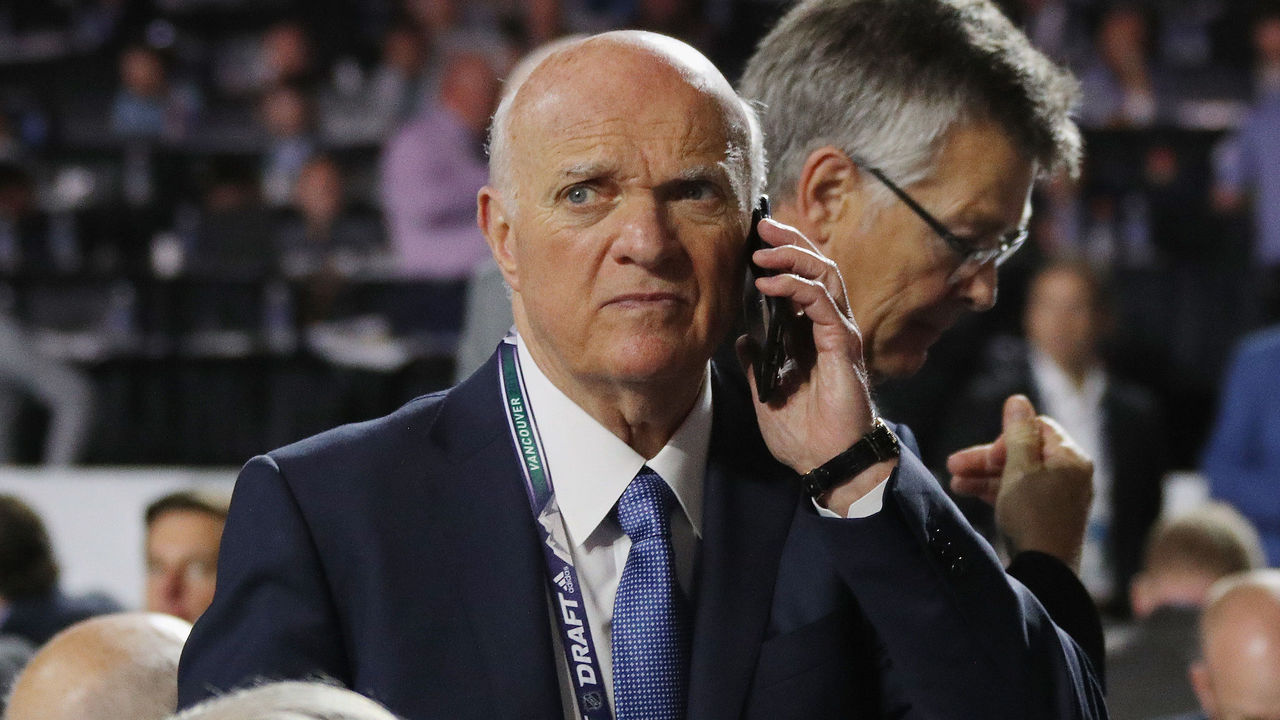 One of the most shocking developments on July 1 was Robin Lehner inking a one-year, $5-million deal with the Chicago Blackhawks.
Everyone was expecting Lehner to re-sign with the New York Islanders, and leaving on a one-year deal was bizarre. Eyebrows raised even higher when the Isles signed Semyon Varlamov to a four-year pact with a $5-million AAV a few minutes later.
Varlamov is three years older than Lehner and coming off a significantly worse season:
| Stat | Lehner | Varlamov |
| --- | --- | --- |
| Rec. | 25-13-15 | 20-19-9 |
| GAA | 2.13 | 2.87 |
| SV% | .930 | .909 |
| GSAA | 11.34 | 0.21 |
| SO | 6 | 2 |
GSAA = Goals saved above average at five-on-five, per Corsica
What's more perplexing? These two netminders signing for the same AAV? Or Varlamov signing for three years longer?
Tanev's generous contract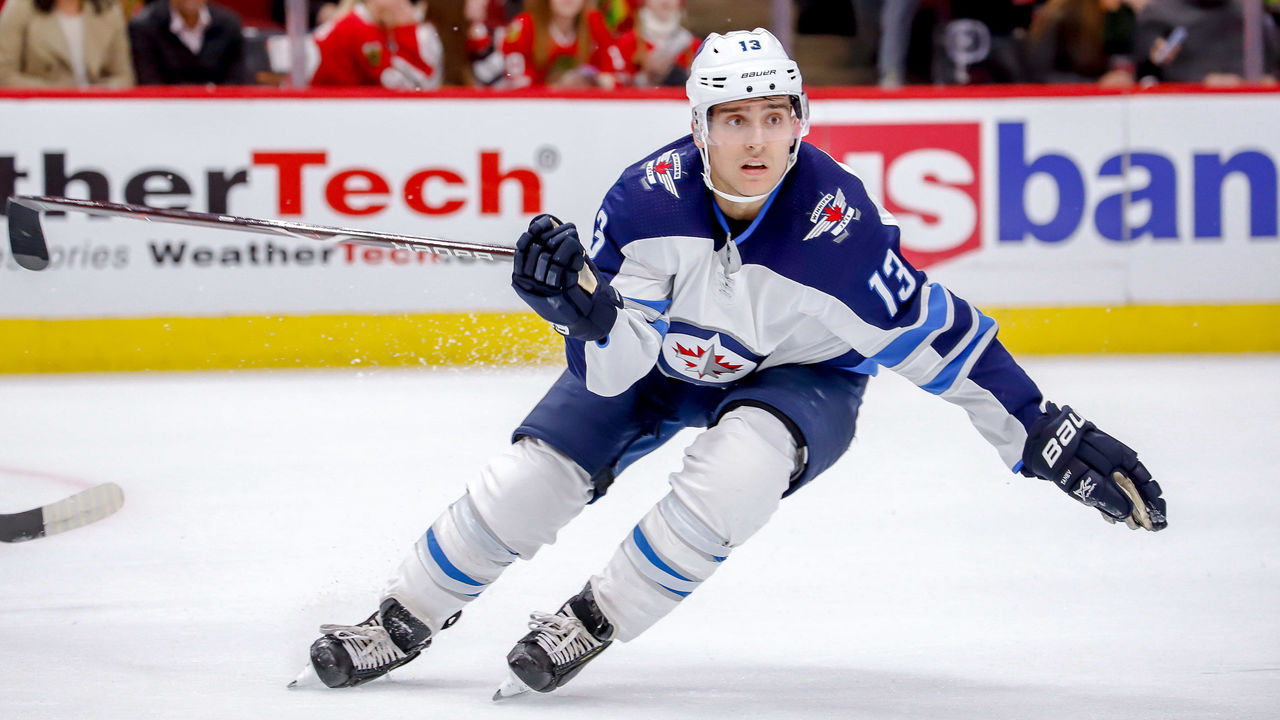 Brandon Tanev tallied a career-high 14 goals and 15 assists last season, and the Pittsburgh Penguins rewarded him with a six-year contract averaging $3.5 million annually.
That's a pretty generous deal, to say the least, especially considering Micheal Ferland and Brett Connolly signed for the same cap hit while committing to only four years each. All three players are 27 years old, but Ferland and Connolly are better players with longer track records of production.
Tanev is an effective role player. But for a cap-strapped team like the Penguins, the $3.5 million he received could've been allotted more intelligently elsewhere.
Comments
✕
5 biggest head-scratchers of the NHL offseason
  Got something to say? Leave a comment below!