Ranking the NHL's top 5 defensive pairings
Derek Leung / Getty Images Sport / Getty
After analyzing the NHL's best forward lines, our focus now shifts to the league's top defensive pairings.
These pairings are weighed against each other through a series of advanced statistical categories that quantify their on-ice impact at even strength. Of course, individual stats can't paint the entire picture, and players can have their numbers dragged down or enhanced by plenty of factors, including goaltending and quality of opposition.
With so many candidates to choose from, we whittled our list down to five pairings that play top-line minutes.
All stats are at five-on-five for the 2018-19 regular season, minimum 500 minutes played. League ranking is in parentheses.
5. Roman Josi-Ryan Ellis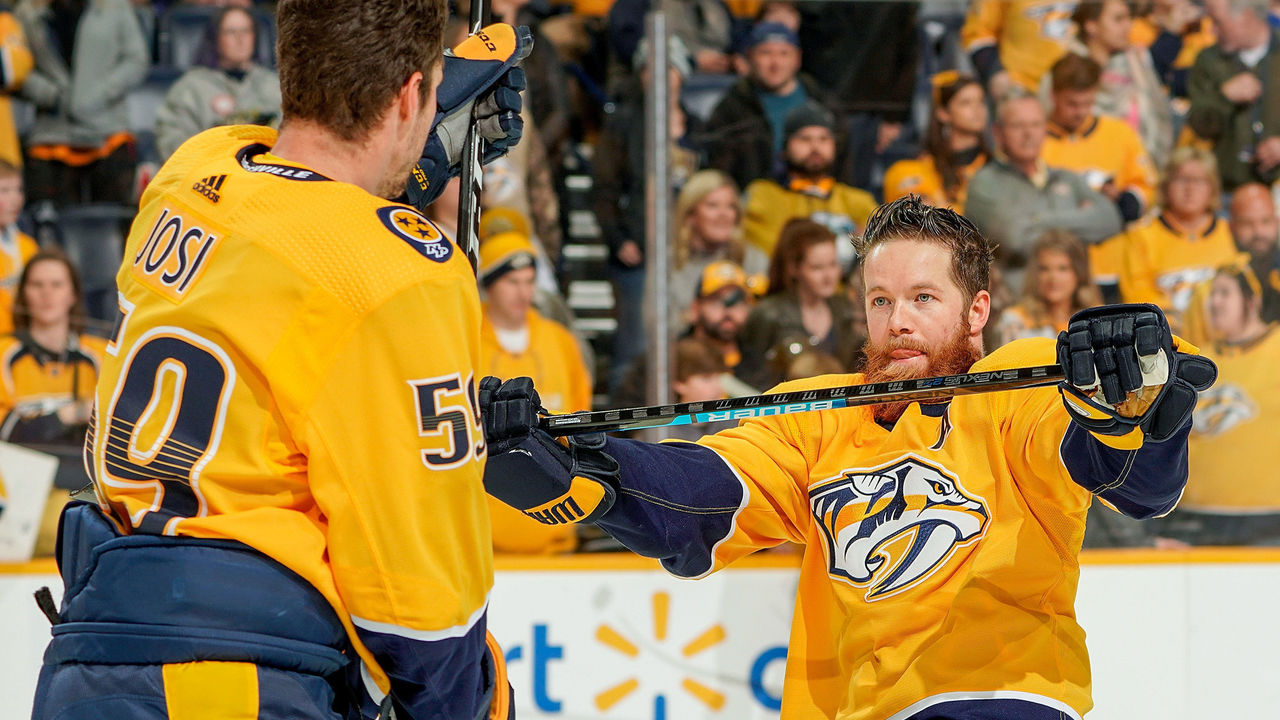 | Time on Ice | Corsi For % | Goals For % | Expected Goals For % |
| --- | --- | --- | --- |
| 1223.6 (2nd) | 51.38% (22nd) | 55.21% (17th) | 51.53% (28th) |
The Predators have been taking a defense-first approach for years, and these two currently lead the way. Both Josi and Ellis ranked inside the top 20 in individual ice time per game in 2018-19, and together, they were the second-most utilized pairing in the NHL.
Both players chip in significantly on offense, and Nashville's 53 goals scored with Josi and Ellis on the ice at five-on-five was good for fifth among all defensive duos. That's even more impressive when considering that the Preds finished 19th in the NHL in overall goals for last season.
Josi and Ellis also managed to have a positive penalty differential, which is key for any successful top pairing, and they finished sixth in combined takeaways with 161.
4. Ryan Suter-Jared Spurgeon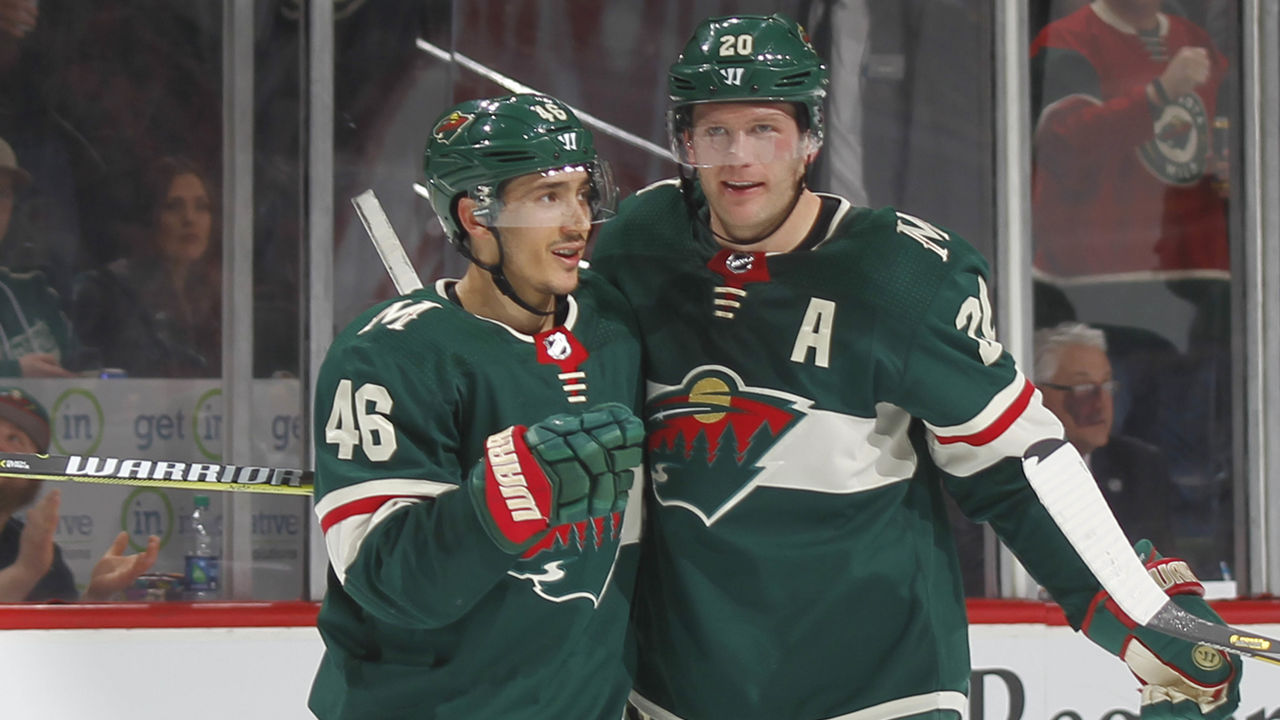 | TOI | CF% | GF% | xGF% |
| --- | --- | --- | --- |
| 1066.92 (4th) | 52.13% (17th) | 50% (31st) | 57.27% (4th) |
Suter is one of the most renowned defenseman of his era, while Spurgeon is a lesser-known talent in the NHL. Together, they dominate opposing forward lines. The Wild duo eats a ton of minutes, and Suter's size and poise mesh tremendously with Spurgeon's skating and puck-moving abilities.
The Wild struggled to score goals last season, but with Suter and Spurgeon on the ice, Minnesota owned the majority of the shot share, and the pair's expected goal rate was among the league's best.
Suter led all NHL defenders in 2018-19 with 26:46 of ice time per game, while Spurgeon ranked 17th (24:09). This D-pair is about as reliable as they come.
3. Kris Letang-Brian Dumoulin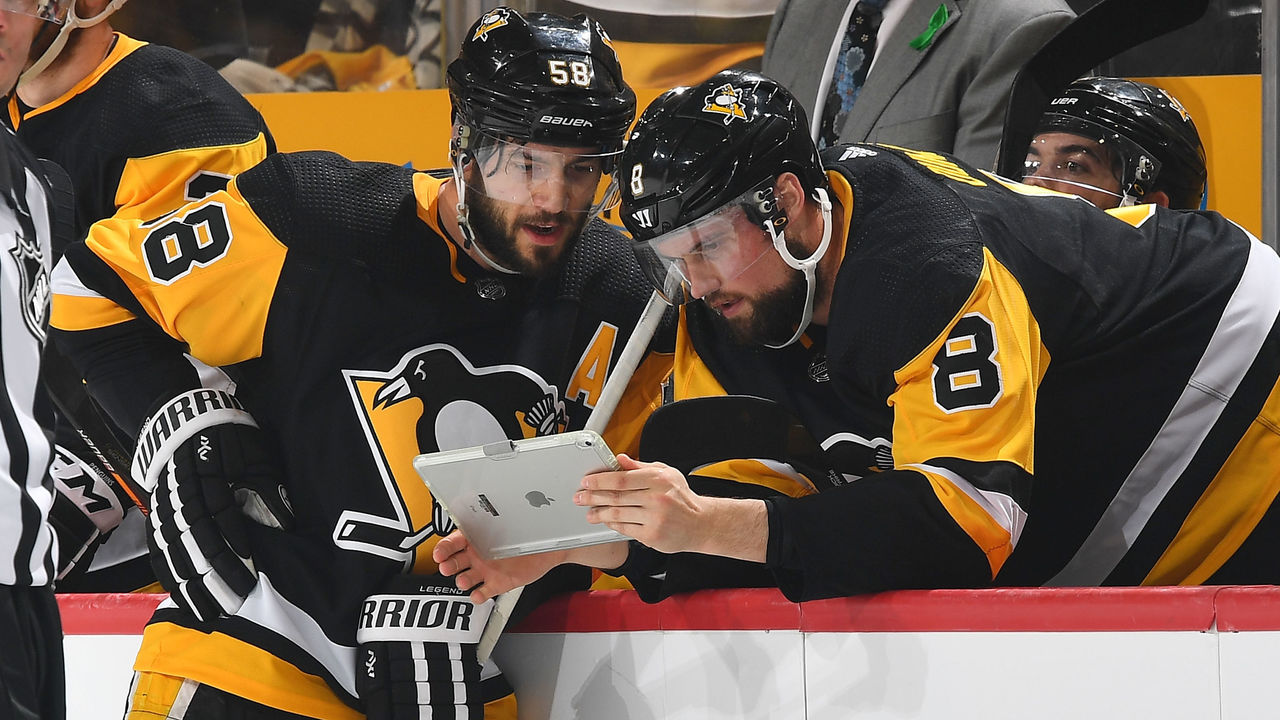 | TOI | CF% | GF% | xGF% |
| --- | --- | --- | --- |
| 901.08 (13th) | 54.45% (9th) | 63.22% (4th) | 55.42% (6th) |
Letang has never really been classified as a prototypical shutdown defenseman, but constantly having the puck is a pretty solid method to keeping opponents at bay.
With him and Dumoulin deployed, the ice significantly tilts in the Penguins' favor, which is a gigantic advantage for Pittsburgh, considering the quality of offensive weapons on its roster. Letang and Dumoulin do give up a fair amount of shots against, but the reward highly outweighs the risk.
Among all D-pairings that played over 500 minutes last season, Letang and Dumoulin owned the highest Relative Corsi For percentage at 7.55. For a team as thin on the blue line as the Pens, this dynamic duo is absolutely imperative to success.
2. Jaccob Slavin-Dougie Hamilton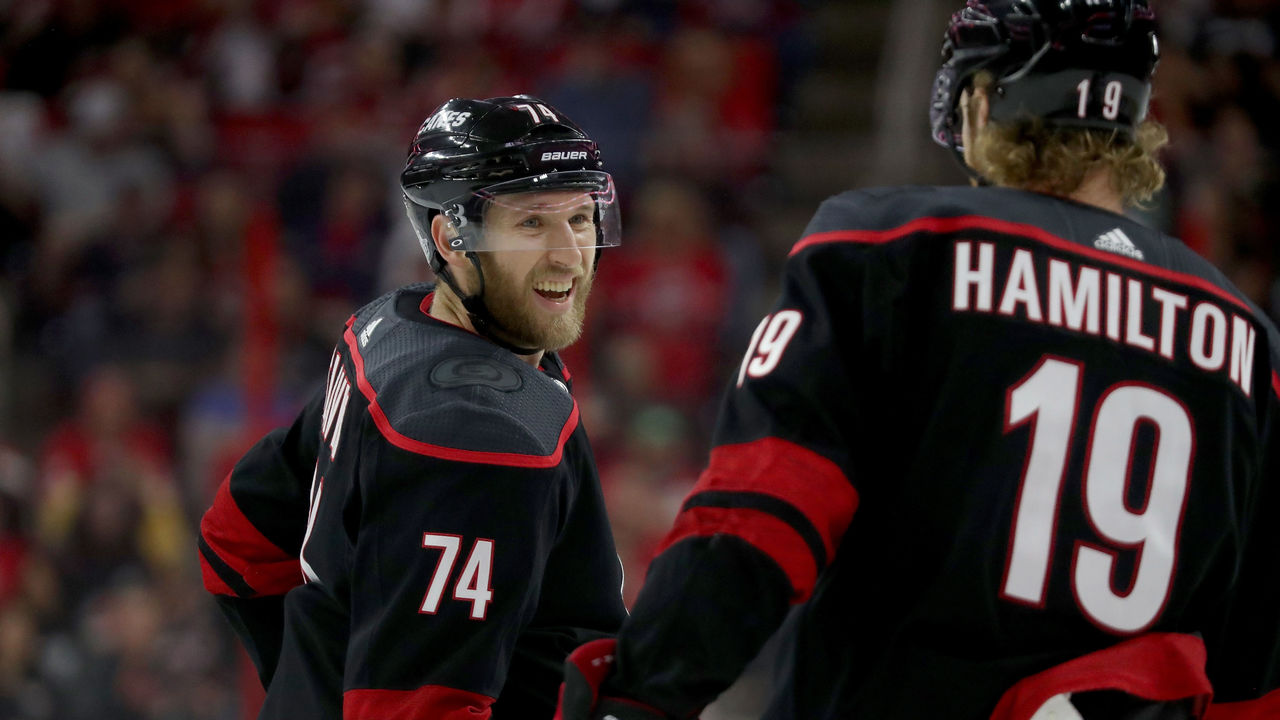 | TOI | CF% | GF% | xGF% |
| --- | --- | --- | --- |
| 950.3 (11th) | 57.36% (3rd) | 50.7% (27th) | 58.25% (2nd) |
Hamilton's first year with the Hurricanes was a smashing success, as he and Slavin became one of the NHL's most formidable pairings.
Carolina's entire roster had sterling advanced numbers, and this duo is no exception. The pair's goals-for percentage took a hit as the Canes' goaltenders struggled early in the season, but elsewhere, Hamilton and Slavin are among the league leaders across the board.
Hamilton registers plenty of shots on goal, while Slavin quietly contributes points and plays an effective shutdown style in his own zone. Both players have tremendous sticks, too, as they led the pack with 193 combined takeaways last season.
1. Mark Giordano-TJ Brodie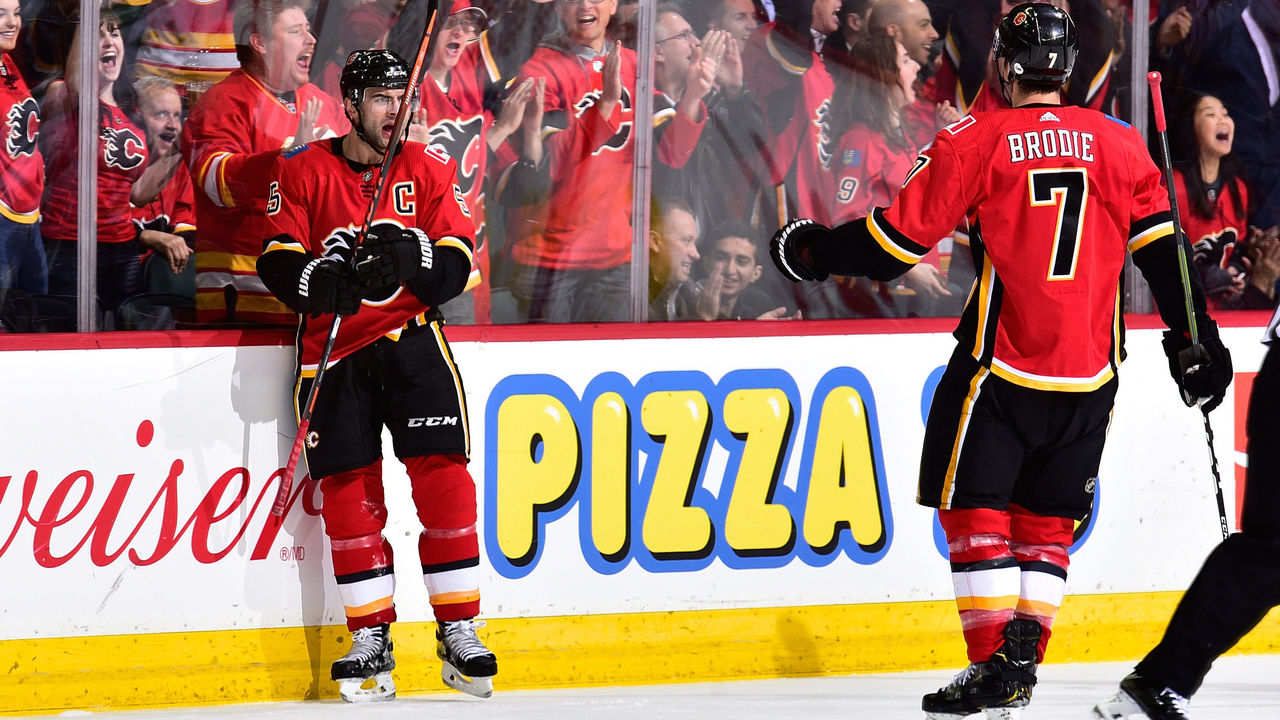 | TOI | CF% | GF% | xGF% |
| --- | --- | --- | --- |
| 1060.83 (6th) | 57.68% (2nd) | 58.89% (7th) | 53.95% (15th) |
The reigning Norris Trophy winner and his partner take the top spot.
Giordano and Brodie's numbers together last season were outstanding, and the two were essential in leading the Flames to the Pacific Division title. The pair dominated both the shot share and goal share, contributing heavily to Calgary's potent offense.
In his hardware-worthy season, Giordano ranked second among NHL blue-liners with 74 points in 78 games. Brodie's numbers (nine goals, 25 assists) aren't quite as gaudy, but his puck-moving skills are key to Calgary's breakout and in the attacking zone.
As it stands right now, this pair is the best around.
Honorable mentions (lack of TOI):
Erik Karlsson-Brenden Dillon
514.88 (51st), 61.35% (1st), 63.64% (3rd) (35-20), 62.59% (1st)

Charlie McAvoy-Zdeno Chara
587.22 (38th), 54.67% (7th), 54.49% (19th) (31-26), 54.09% (12th)
(Analytics courtesy: Corsica)