Each Western Conference GM's best and worst moves
Jeff Vinnick / National Hockey League / Getty
Below, we rank each Western Conference general manager's best and worst moves. The numbers in brackets indicate the year each executive begun his tenure.
Let's get started.
To see the Eastern Conference version, click here.
Best move: 2011 draft coup - In a draft-day trade with the Toronto Maple Leafs, Murray swapped the 22nd overall pick for the 30th and 39th overall selections. The Ducks hit home runs by nabbing Rickard Rakell and John Gibson, while the Leafs took Tyler Biggs, one of two 2011 first-rounders to have never played an NHL game.
Worst move: Signing Ryan Kesler - With the Ducks' championship window wide open in 2014, Murray made a big splash by trading for Kesler. One year later, the 30-year-old center was awarded a monster six-year, $41.25-million contract with a full no-move clause, causing Anaheim significant financial headaches. Kesler was productive for the first two seasons of his new deal, but a slew of injuries have limited him to just 104 games the past two years.
Best move: Acquiring Phil Kessel - Kessel's already had a big impact on hockey in Arizona despite being acquired just over three weeks ago. The club's ticket sales have increased by 550 percent since the trade. He's the Coyotes' biggest name in a long time.
Worst move: Signing Connor Murphy - Chayka gave Murphy a surprising six-year contract worth $3.85 million per year in 2016 - steep for a player yet to fully prove himself in the NHL. It didn't end up hurting the Coyotes too much, though, as Chayka flipped Murphy to the Blackhawks one year later for Niklas Hjalmarsson.
Best move: Signing Johnny Gaudreau - After Gaudreau missed all of training camp prior to the 2016-17 season, Treliving was finally able to get his guy for $6.75 million in average annual value until 2022. Johnny Hockey's put up 244 points in 234 games since.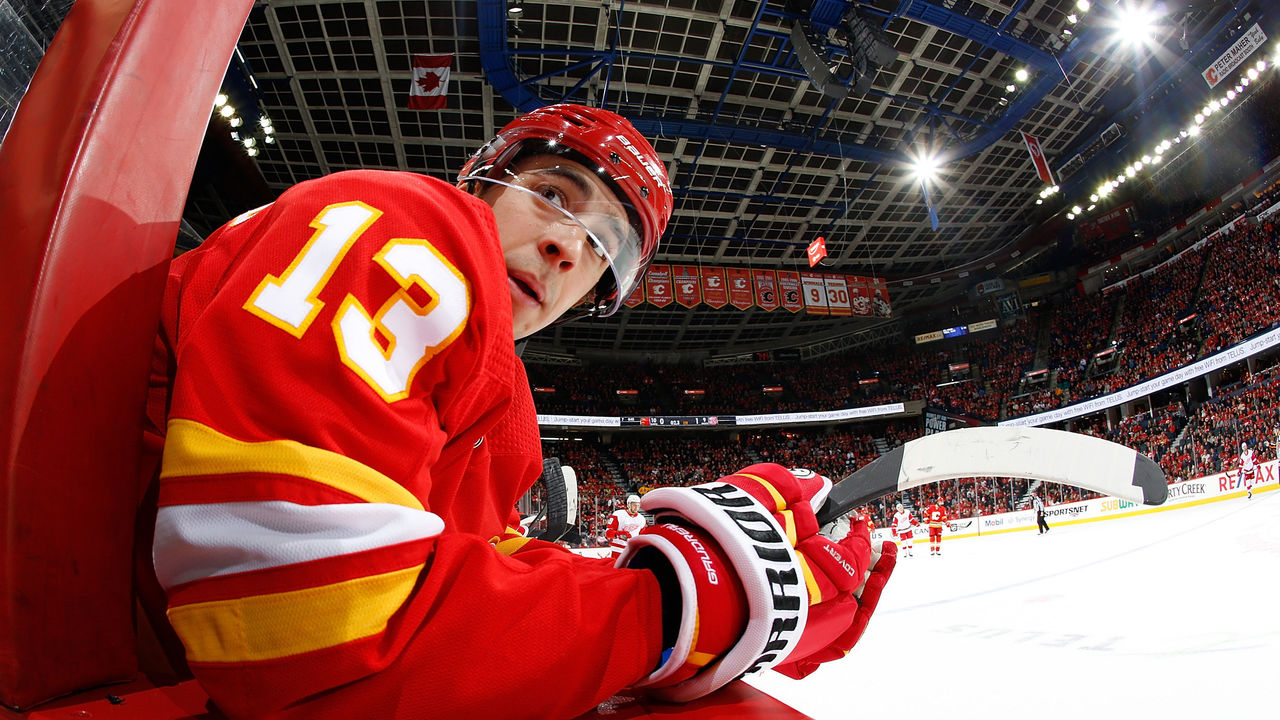 Worst move: Signing James Neal - Treliving's biggest failure is the five-year, $28.75-million contract he handed out to Neal last July. The longtime sniper never fit with the Flames and put up a career-worst seven goals in his lone season in Calgary before he was dealt to the Edmonton Oilers last week.
Best move: Bringing Artemi Panarin to the NHL - Bowman and the Blackhawks brought over Panarin in 2015. The undrafted Russian forward went on to form an unstoppable duo with Patrick Kane, win the Calder Trophy, and post back-to-back 70-plus point seasons in the Windy City. Signing him was a big win for Bowman; trading him two years later, however, was not.
Worst move: Signing Brent Seabrook - Fresh off playing a significant role in Chicago's 2015 Stanley Cup victory, Seabrook, then 29, inked a max-term extension worth $55 million. However, Seabrook's game began to deteriorate soon afterward. What's worse, Bowman attached a full no-movement clause to the deal, making it one of the most cap-constraining contracts in the league until it expires ... in 2024.
Best move: Trading Matt Duchene - In a blockbuster three-team trade in 2017, Sakic acquired goaltender Andrew Hammond, prospects Shane Bowers, Samuel Girard, and Vladislav Kamenev, and a first-, second-, and third-round pick. All he gave up was Duchene. Enough said.
Worst move: Signing Francois Beauchemin - Sakic's been on quite a roll, and finding an outlier on his impressive resume wasn't easy. That said, he did dish out a three-year, $13.5-million contract to a 35-year-old Beauchemin in 2015. The veteran wasn't too much of a detriment to Colorado's development, but the move defied conventional wisdom.
Best move: Acquiring Tyler Seguin - After falling two wins short of winning the Stanley Cup in 2013, the Boston Bruins, for whatever reason, didn't think Seguin fit in their plans anymore. Enter Nill, who sent a package built around Loui Eriksson to acquire the dynamic 21-year-old center. Since arriving in Dallas via Nill's thievery, Seguin's notched 464 points in 469 games.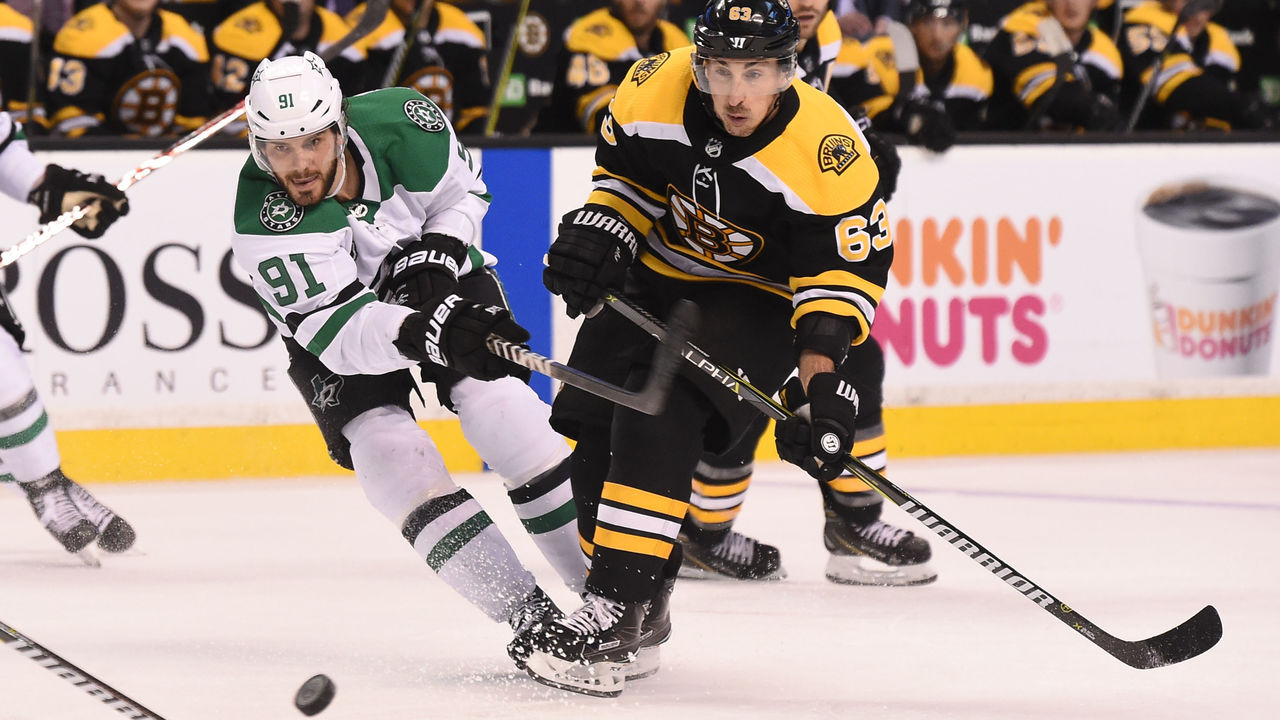 Worst move: Signing Martin Hanzal - Nill made a significant attempt to bolster Dallas' center depth in July 2017, inking Hanzal to a three-year deal worth $4.75 million annually. Hanzal has appeared in just 45 games with the Stars due to a back ailment, recording 12 points.
Best move: Trading Milan Lucic - Holland unloaded Lucic in a stunning deal with Calgary, relieving the Oilers of the bulk of his burdensome contract. He also added significantly greater upside in Neal. The move has almost unanimously won over the Oilers' fan base.
Worst move: Signing Mike Smith - Adding the 37-year-old Smith to address the Oilers' goaltending woes is a questionable gamble. Smith is inconsistent and is coming off a year in which he posted a .898 save percentage across 40 regular-season starts.
Best move: Dealing Jake Muzzin - Blake shipped Muzzin to the Maple Leafs in January and hauled in two promising prospects in Carl Grundstrom and Sean Durzi, as well as a first-round pick.
Worst move: Trading Darcy Kuemper - Blake dealt Kuemper to the Coyotes in February 2018 in exchange for Tobias Rieder and Scott Wedgewood. Kuemper had a .932 save percentage at the time with the Kings and has emerged as a reliable option in Arizona, which would be a nice luxury for L.A. with the oft-injured Jonathan Quick occupying the net.
Best move: Extending Matt Dumba - Fenton's finest work so far is the very affordable contract extension he awarded to Dumba last July. Dumba is a premier young talent who's now locked up at $6 million per season until 2023.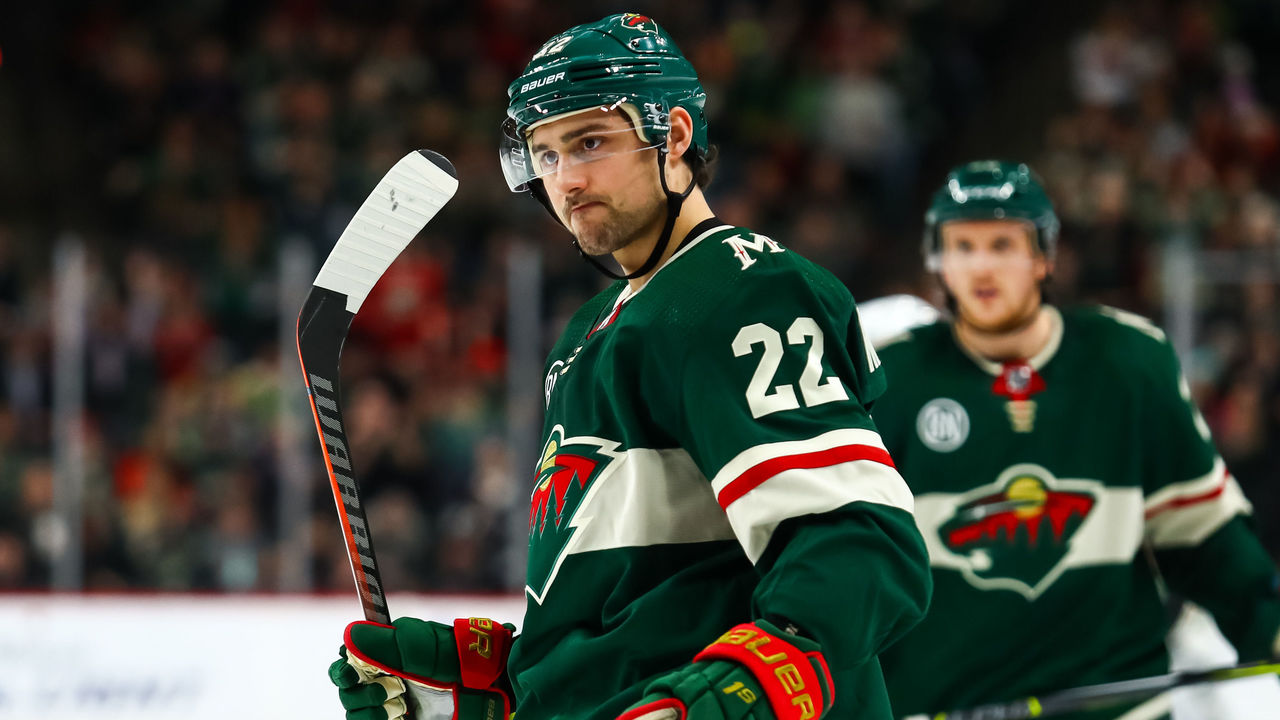 Worst move: Trading Nino Niederreiter - Fenton whiffed big time when he dealt an underutilized Niederreiter to Carolina in exchange for Victor Rask in January. Niederreiter took off with the Hurricanes, notching 30 points in 36 games after the trade, while Rask managed a meager three points.
Best move: Acquiring Filip Forsberg - In April 2013, Poile sent veteran Martin Erat and Michael Latta to the Washington Capitals for Forsberg before he ever played an NHL game. Erat scored two goals in 62 games with the Capitals, while Forsberg has blossomed into one of the league's most skilled forwards.
Worst move: Not maximizing return for P.K. Subban - Three years after dealing captain Shea Weber for Subban, Poile flipped the 2013 Norris Trophy winner to the New Jersey Devils for two fringe players and two picks. The Preds have the organizational depth to survive without Subban, but the return is a little underwhelming for a player of his stature.
Best move: Acquiring Joe Thornton - In one of the most lopsided trades in NHL history, Wilson acquired Thornton from the Bruins for Wayne Primeau, Marco Sturm, and Brad Stuart in November 2005. The future first-ballot Hall of Famer proceeded to post a mind-bending 92 points in his first 58 contests with the Sharks en route to winning MVP that season. Overall, Jumbo Joe has registered 1,024 points in 1,034 games for San Jose.
Worst move: Signing Raffi Torres - Wilson awarded Torres a three-year, $6-million contract in 2013. It turned out to be a big waste of money. Torres played five games for the Sharks after inking his new pact and was suspended 41 games in October 2015 for a vicious head hit on Ducks forward Jakob Silfverberg.
Best move: Acquiring Ryan O'Reilly - Last July, Armstrong forked over Patrik Berglund, Vladimir Sobotka, prospect Tage Thompson, and a first- and second-round pick for O'Reilly alone. Five assets for one player seems like a lot, but O'Reilly promptly went on to win the Selke, Conn Smythe, and Stanley Cup while recording a career-high 77 points in his first year with the Blues.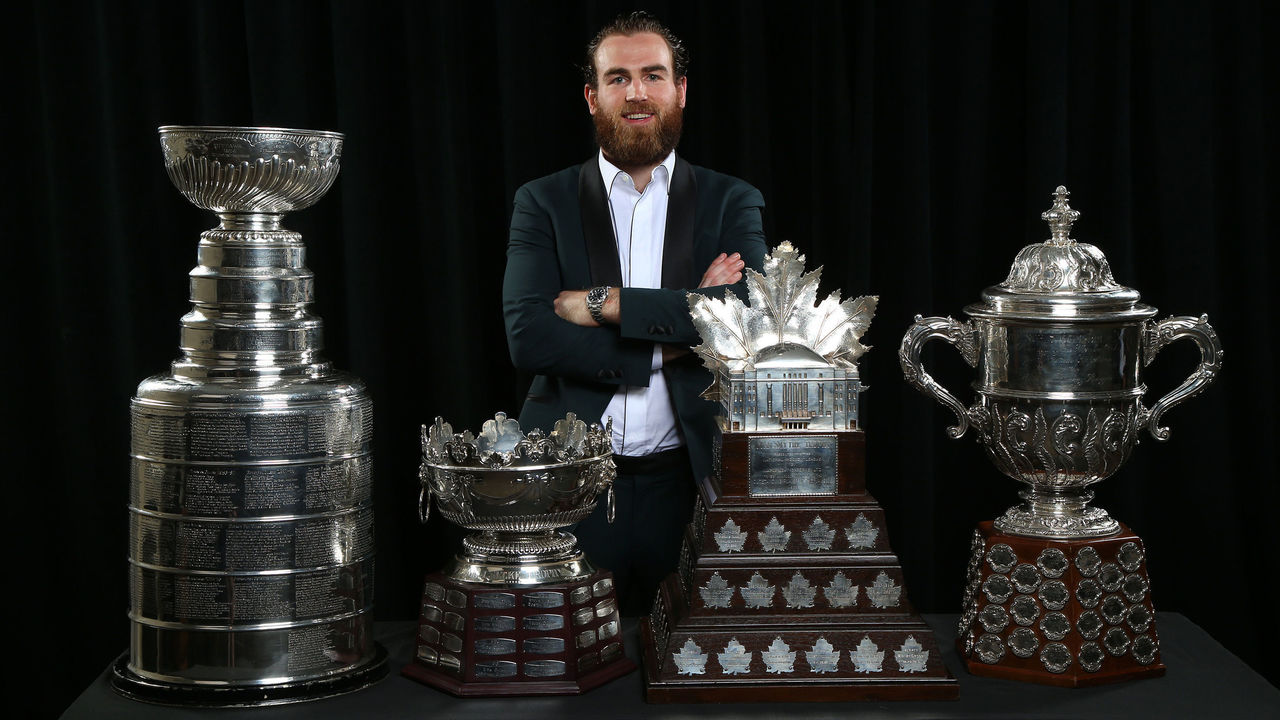 Worst move: Acquiring Ryan Miller - In 2014, the Blues' goaltending tandem of Jaroslav Halak and Brian Elliott had save percentages of .917 and .922, respectively, but Armstrong went all-in to acquire Miller at the deadline. The GM shipped Halak, along with two other players and two picks - including a first-rounder - for Miller and Steve Ott. Miller posted a .897 save percentage across six playoff starts that season, as the Blues coughed up a 2-0 series lead to Chicago before bowing out in the first round.
Best move: Drafting Elias Pettersson - Pettersson's stock entering the 2017 draft wasn't exactly sky-high, but Benning and the Canucks made a terrific gamble at No. 5 overall. The young Swede just won the Calder Trophy as the league's top rookie after posting 66 points in 71 contests for his debut campaign.
Worst move: Signing Loui Eriksson - After he put up 30 goals with the Bruins in his contract year, Vancouver inked Eriksson for six years with a cap hit of $6 million in the summer of 2016. Three seasons into the deal, Eriksson's netted 32 goals combined.
Best move: Expansion draft deals with the Panthers - McPhee orchestrated the entire 2017 expansion draft masterfully, but his work with the Panthers was his best. McPhee chose Jonathan Marchessault off the Panthers' unprotected list and tossed a fourth-rounder their way to also acquire Reilly Smith in the process. The pair then made up two-thirds of the Golden Knights' dominant top line in their historic inaugural season.
Worst move: Signing Ryan Reaves - Reaves is an excellent locker-room guy who managed to chip in a respectable 20 points last season. However, $2.775 million per year is too rich for a fourth-liner, especially considering the Golden Knights' roster currently has the highest combined cap hit in the NHL.
Kevin Cheveldayoff, Winnipeg Jets (2011)
Best move: Drafting, signing Mark Scheifele - The first pick in Jets history was spent on Scheifele, who went seventh overall in 2011. He took a while to find his footing in the NHL but has developed into a superstar. Cheveldayoff deserves plenty of credit for both drafting him and locking him down in 2016 on an eight-year contract worth a modest $6.125 million per year.
Worst move: Signing Zach Bogosian - After previously bridging him, the Jets handed Bogosian a seven-year extension worth $36 million in 2013. He struggled to stay healthy and produced mediocre numbers for Winnipeg before the club shipped him to the Sabres two years later.
Comments
✕
Each Western Conference GM's best and worst moves
  Got something to say? Leave a comment below!