Each Eastern Conference GM's best and worst moves
Jeff Vinnick / National Hockey League / Getty
Below, we rank each Eastern Conference general manager's best and worst moves. In certain cases, the GM hasn't been with his current team long enough to warrant judgment, so we subbed in his predecessor.
The numbers in brackets indicate the year each executive began his tenure. Let's get started.
To see the Western Conference version, click here.
Best Move: Signing David Pastrnak - Contract negotiations with the superstar winger threatened to drag into training camp in September 2017, but Sweeney ultimately signed the 2014 first-round selection to a six-year deal at $6.66 million annually - one of the best bargains in the league.
Worst Move: Signing David Backes - Sweeney added Backes on a five-year, $30-million deal in the summer of 2016. The 35-year-old has only scored 38 goals in 201 games with Boston and still has two seasons left on a contract that had buyer's remorse written all over it from the get-go.
Best Move: Acquiring Jeff Skinner - Botterill bought low on Skinner, sending prospect Cliff Pu and three draft picks to Carolina for the three-time 30-goal man. Skinner lit the lamp 40 times In his first season in Buffalo, earning a hefty contract extension for his efforts.
Worst move: Dealing Ryan O'Reilly - Well, you can't win 'em all. Botterill's other big move in the summer of 2018 sent O'Reilly to the St. Louis Blues. The former Sabre set a career high in points in his first year in the Gateway City and went on to win the Selke Trophy, the Conn Smythe Trophy, and the Stanley Cup.
Best move: Acquiring Dougie Hamilton - The Hamilton trade was initially met with some consternation among the masses, but the defender fit in immediately during Carolina's best season in a decade. Noah Hanifin and Elias Lindholm had good years in Calgary, too, but it's hard to call this one a loss for Waddell at this point.
Worst move: Return for Jeff Skinner - Given the unexceptional assets they received for Skinner, Carolina's brass must have been uneasy watching their former star put up 40 with Buffalo as the Hurricanes remained a middling offensive team.
Best move: Acquiring Artemi Panarin - There were other pieces involved, but Kekalainen essentially nabbed Panarin for Brandon Saad, and though the Breadman has since moved on, it was a coup for the Blue Jackets. Panarin scored 169 points in 160 games in Columbus, while Saad has so far posted 82 over 162 contests in his second stint in Chicago.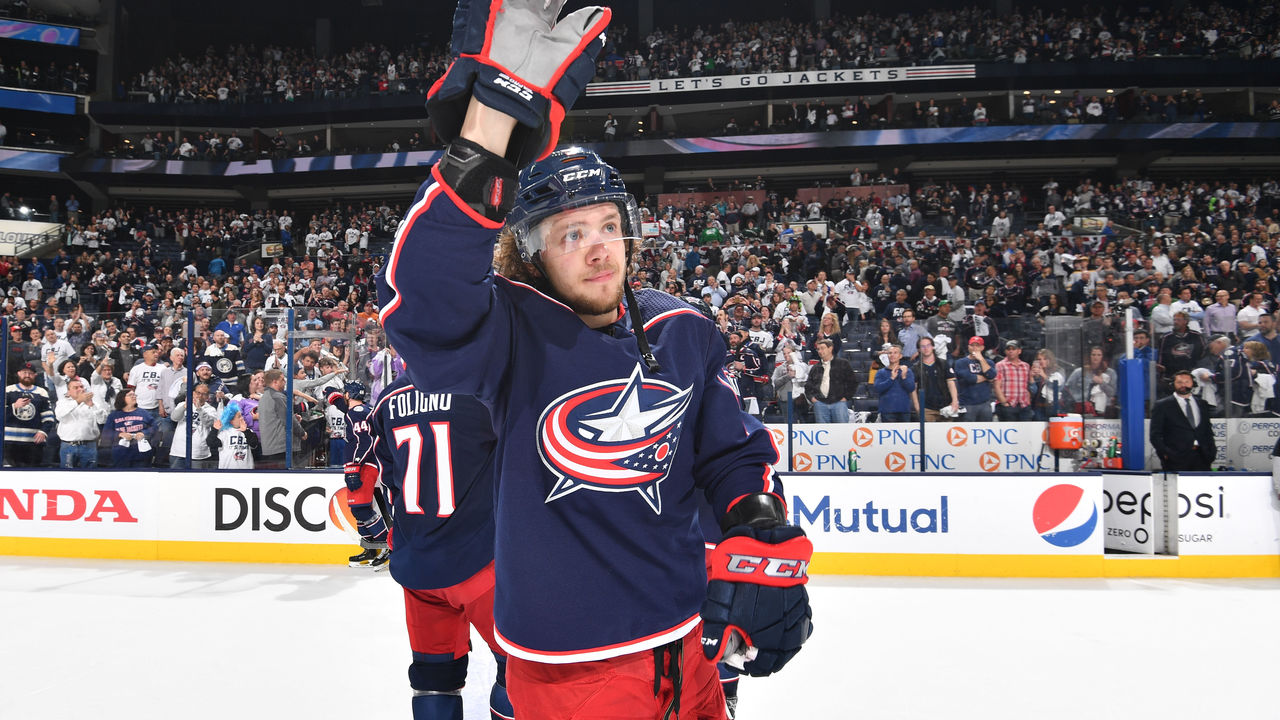 Worst move: Signing Nathan Horton - One of Kekalainen's first big moves as the Blue Jackets' boss was signing Horton to a seven-year, $37.1-million contract in 2013. Unfortunately, debilitating back injuries derailed Horton's career and he suited up in just 36 games for the Blue Jackets.
*Current GM: Steve Yzerman
Best move: Drafting Pavel Datsyuk - Holland's Red Wings career spanned parts of three decades, so there's plenty to choose from here, but Datsyuk takes the cake. Plucked in the sixth round of the 1998 NHL Draft, the Magic Man played 14 seasons for Detroit, winning two Cups, three Selke trophies, and four Lady Byngs while adding 918 points during a Hall of Fame career.
Worst move: Signing Stephen Weiss - The arrival of the salary cap made it more difficult for Holland to swing for the fences as he did when he was building Cup contenders in the '90s, but he still didn't shy away from doling out big-time money in free agency. He proved as much with a five-year, $24.5-million contract for Weiss in 2013. The forward played 78 games for Detroit, and his buyout is on the Wings' books until 2021.
Best move: Drafting, signing Aleksander Barkov - Tallon and the Panthers surprised many by drafting Barkov second overall in 2013, ahead of the likes of Seth Jones and Jonathan Drouin. Five years later, that decision looks like a no-brainer. Barkov has blossomed into one of the game's top two-way centers and registered a career-high 96 points in 2018-19. That the 23-year-old makes $5.9 million a season until 2022 is just icing on the cake.
Worst move: Signing Dave Bolland - Tallon rekindled his former Blackhawks flame in 2014, signing Bolland to a five-year deal that paid him almost as much as Barkov makes now. The two-time Cup winner appeared in 78 games over two years for Florida, scoring seven goals.
Best move: Acquiring Phillip Danault - Bergevin robbed the Blackhawks at the 2016 trade deadline, adding a then-22-year-old Danault and a second-round pick for the measly price of Tomas Fleischmann and Dale Weise. Danault has since become an important contributor in the Habs' top six and put up a career-high 53 points last season.
Worst move: Signing Karl Alzner - Bergevin swung and missed on July 1, 2017, handing a mammoth five-year contract to Alzner, who has not panned out at all for the Bleu, Blanc, et Rouge. Alzner's deal doesn't offer significant savings with a buyout and still has three seasons left. The blue-liner himself played nine games for the Habs last season and was eventually sent to the AHL.
Best move: Acquiring Taylor Hall - The easiest layup of this entire exercise. Shero flat-out fleeced Peter Chiarelli and the Oilers in June 2016, sending defenseman Adam Larsson to Alberta in a one-for-one exchange for Hall, the MVP of the 2017-18 season.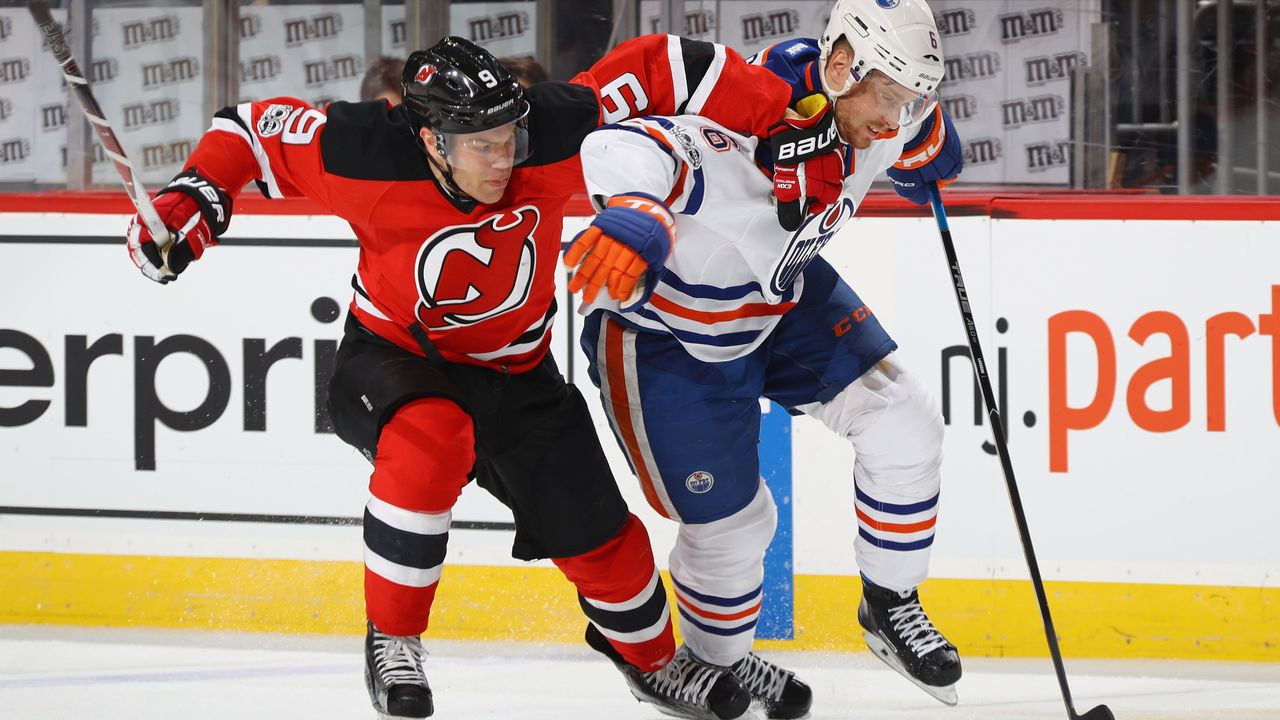 Worst move: Signing Ben Lovejoy - Shero's done some tidy business throughout his tenure in the Meadowlands, so finding a glaring error was tricky. His three-year contract for Lovejoy didn't yield much success, but the mistake had minimal effect on the success of his club.
Best move: Signing Robin Lehner - Lamoriello gave Lehner a fresh start on a one-year deal prior to last season, and the netminder went on to be a Vezina Trophy finalist. Unfortunately, the magic only lasted a year as the two sides couldn't agree on a new pact this summer.
Worst move: Signing Leo Komarov - Even after the gritty winger experienced a steep decline during his final year in Toronto, Lamoriello brought Komarov with him to Long Island on a four-year contract worth $2.95 million per season. It's simply too large a commitment for a player of Komarov's caliber.
Best move: Acquiring Mika Zibanejad - Any of Gorton's big moves this summer would certainly qualify, but his heist to nab Zibanejad from Ottawa was his finest work. Gorton landed the then-23-year-old pivot and a second-round pick for Derick Brassard and a seventh-rounder. Zibanejad is now the club's No. 1 center, and a cost-efficient one at that.
Worst move: Signing Kevin Shattenkirk - Shattenkirk was one of the marquee free agents in 2017 and the Rangers went hard after the hometown kid with a four-year, $26-million contract. It's tough to call this deal a total bust at this point, but it's fair to say Shattenkirk hasn't had the impact expected of him.
Best move: Mark Stone's return - Let's be clear: Trading Stone last season was not an ideal situation for Dorion, but he did OK in this portion of the Senators' mass exodus. Erik Brannstrom was likely among the best young players Ottawa could have received for Stone and is a significant addition to the Sens' prospect pool.
Worst move: Trade for Matt Duchene - After Ottawa's run to the Eastern Conference Final a year prior, Dorion went all-in to acquire Duchene. Suffice to say, it didn't work out. In a three-team deal with the Predators and Avalanche, the Senators gave up prospect Shane Bowers, a third-round pick, and the first-rounder that ended up becoming the fourth overall selection in this June's draft - all for a player no longer with the team.
Best move: Trading Wayne Simmonds - Fletcher's run in Philly has only just begun, but offloading an unproductive and aging Simmonds for assets at last season's deadline was the right move.
Worst move: Acquiring Matt Niskanen - Radko Gudas, the player Fletcher gave up for Niskanen, is younger, cheaper, and more effective based on several on-ice metrics. This one was a head-scratcher.
Best move: Acquiring Phil Kessel - There was a lot of drama surrounding Kessel in Pittsburgh, but the charismatic winger was instrumental in the club's back-to-back Stanley Cup runs, making the cost more than worth it for Rutherford.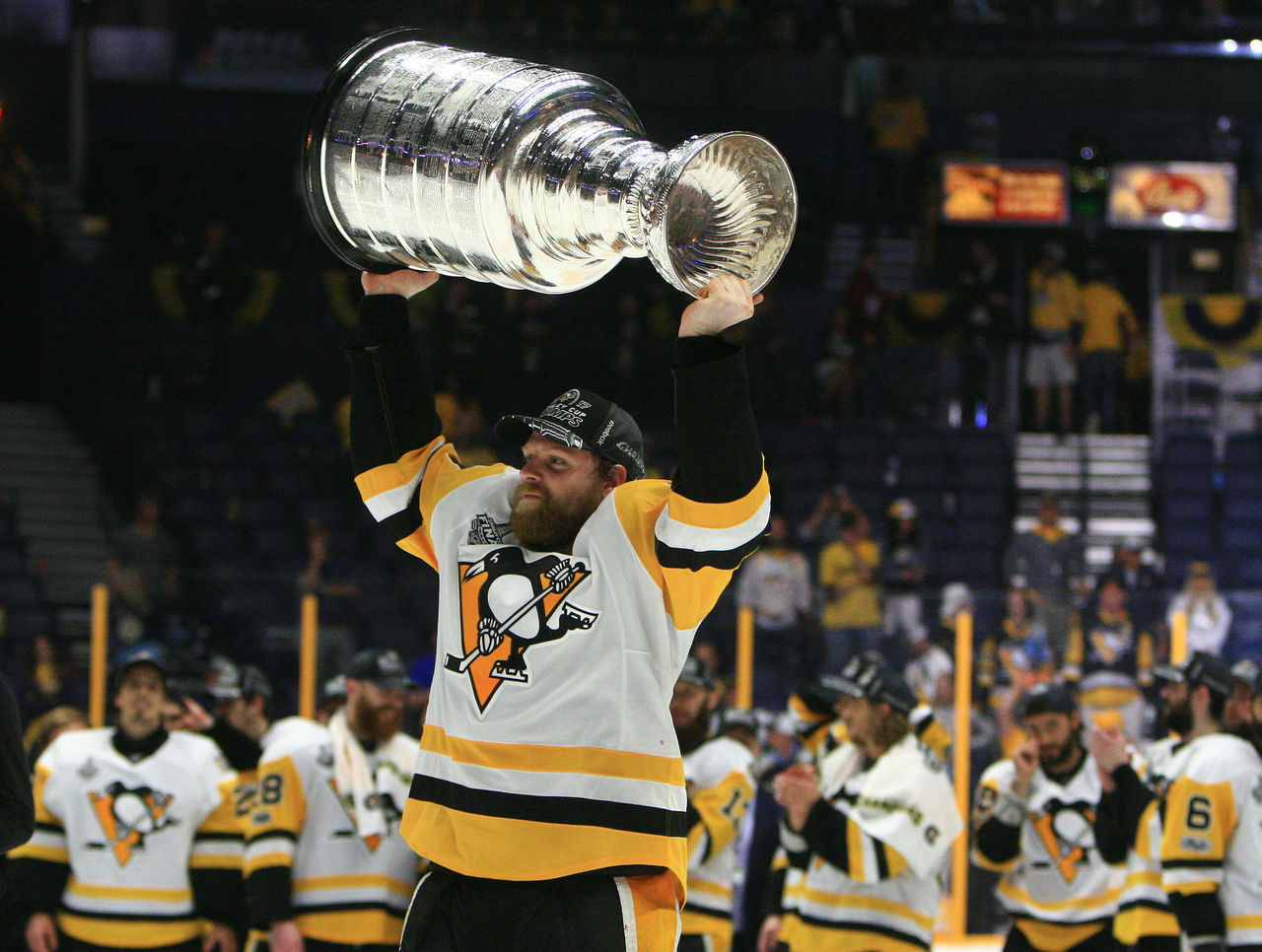 Worst move: Acquiring Ryan Reaves - Fresh off a championship, Rutherford shipped a first-round pick and promising young forward Oskar Sundqvist to St. Louis for Reaves and a second-rounder. The enforcer played 58 games in the Steel City before Rutherford flipped him to Vegas in a bizarre display of asset management.
*Current GM: Julien BriseBois
Best move: Drafting, signing Nikita Kucherov - The league's reigning MVP fell right into Yzerman's lap at the 2011 draft, going 58th overall to the Lightning. Eight years later, Kucherov currently leads his draft class in points, and Yzerman managed to sign him to two team-friendly contracts before taking the GM job in Detroit.
Worst move: Signing Ryan Callahan - Yzerman helped build a tremendous program in Tampa Bay but he wasn't without mistakes. The six-year, $34.8-million contract given to Callahan - one featuring a full no-move clause for four years - created cap issues for the Bolts, and the player's production never matched his price tag.
Best move: Signing John Tavares - The arrival of Tavares and his $77-million contract kicked the Maple Leafs' cap headaches into overdrive, but his 47-goal debut campaign helped ease the pain. Dubas swung for the fences - in his first summer on the job, no less - to secure one of the game's elite pivots, and is one Mitch Marner contract away from solving the financial puzzle.
Worst move: The Patrick Marleau trade - It's tough to fault Dubas for this move since he inherited Marleau's cumbersome contract from his predecessor. But sacrificing a first-round pick to unload the 39-year-old winger was a tough pill to swallow in what's been an otherwise impressive first year for Toronto's GM.
Best move: Acquiring T.J. Oshie - MacLellan shipped Troy Brouwer, Pheonix Copley, and a third-round pick to the Blues in July 2015 for Oshie, who instantly became a fixture in the Caps' top six. Oshie was massive in Washington's 2018 championship run, posting 21 points in 24 playoff games, while Brouwer only played one season with the Blues. MacLellan also got Copley back two years later, and the netminder currently serves as the club's backup.
Worst move: Brooks Orpik's first contract - MacLellan signed Orpik to a five-year, $27.5-million contract in 2014 during his first summer as GM. Orpik, 33 at the time of the deal, ate up a lot of minutes and eventually helped win a Cup, but he didn't live up to his lucrative deal; Washington ended up trading him to Colorado so the Avalanche could buy him out. Orpik re-signed with the Caps shortly afterward, this time on a far more reasonable $1-million cap hit.
Comments
✕
Each Eastern Conference GM's best and worst moves
  Got something to say? Leave a comment below!