3 teams that should sign an RFA to an offer sheet
Mark Blinch / National Hockey League / Getty
This is supposed to be the summer of the offer sheet. We've seen one so far, but the Montreal Canadiens' attempt to pry Sebastian Aho away from the Carolina Hurricanes served more as a lesson for other teams on how not to extend an offer sheet.
Of this year's star-studded restricted free-agent class, only Aho and San Jose Sharks sniper Timo Meier have signed contracts. Mitch Marner, Brayden Point, Matthew Tkachuk, Patrik Laine, and many others remain available.
Due to the required draft-pick capital and salary cap space, few teams are equipped to pursue some of the aforementioned young superstars. There are three teams, however, that should sign an RFA to a legitimate offer sheet, and not one like Marc Bergevin's laughable attempt.
Before we dive in, here's a reminder of the compensation a team would receive if it loses an RFA based on the average annual value, according to CapFriendly:
$0 - $1,395,053: No compensation
$1,395,054 - $2,113,716: One third-round pick
$2,113,717 - $4,227,437: One second-round pick
$4,227,438 - $6,341,152: One second-round pick, one third-round pick
$6,341,153 - $8,454,871: One first-round pick, one second-round pick, one third-round pick
$8,454,872 - $10,568,589: Two first-round picks, one second-round pick, one third-round pick
$10,568,590 and up: Four first-round picks
Colorado Avalanche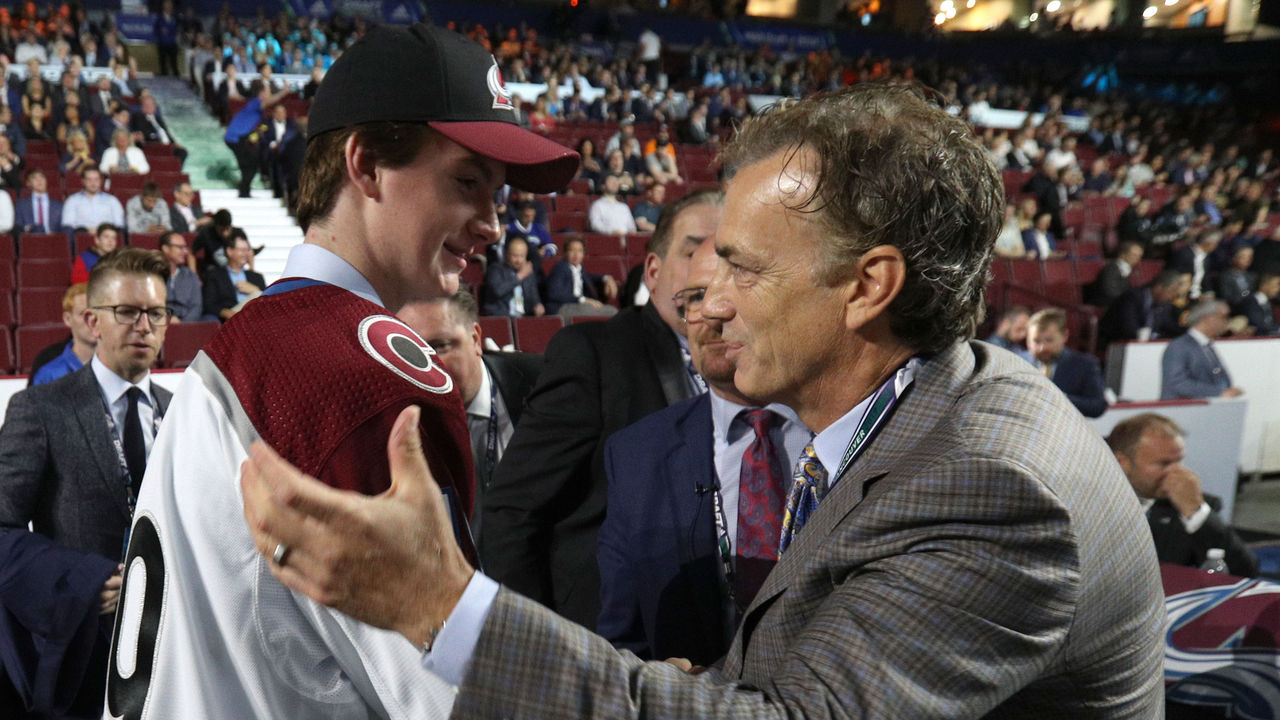 Projected cap space: $23.95M
Most sensible target: Marner (Maple Leafs)
Proposed offer sheet: seven years with a $12M AAV
Is Marner a $12-million player? No. Is he worthy of being the league's second-highest paid player? Absolutely not.
But Avalanche general manager Joe Sakic is in an enviable position. He's assembled a young roster that's ready to compete for the Stanley Cup, and there's ample cap space at his disposal. With Nathan MacKinnon playing in Colorado at a bargain $6.3 million annually, it's OK to overpay a bit for the supremely skilled Marner.
Sure, $12 million is excessive, but over time that deal wouldn't seem so bad. The AAV is high enough to entice Marner, and the cap-strapped Maple Leafs wouldn't be able to match. Remember, a team only gets one shot at retaining an RFA.
Signing Marner to an offer sheet would be contingent on Sakic first agreeing to a deal with his own coveted RFA, Mikko Rantanen. With lots of cap space, this shouldn't be an issue.
The four first-round picks the Avs would surrender also seems like a heavy price, but Colorado would contend every year, pushing those selections into the 20s. The chances of landing a difference-maker like Marner that late in the draft are slim. Plus, the club held two first-round picks - including the fourth overall pick - in the 2019 draft, so the Avs' farm system is well stocked.
On the ice, Marner would provide a running mate for the newly acquired Nazem Kadri. There was excellent chemistry between the pair during the second half of the 2017-18 campaign with the Toronto Maple Leafs, but they were split up this past season after the arrival of John Tavares. They would give the Avs a dangerous second line to complement one of the league's best trios in MacKinnon, Rantanen, and Gabriel Landeskog.
New Jersey Devils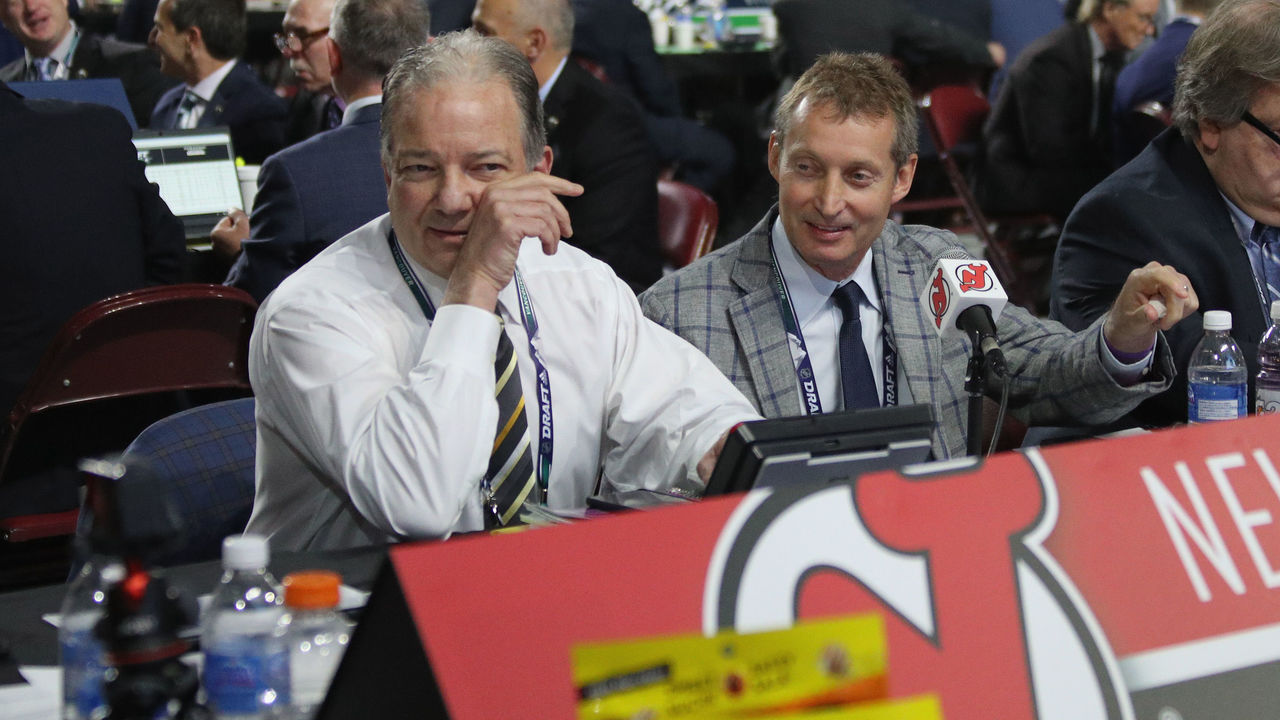 Projected cap space: $20.77M
Most sensible target: Marner
Proposed offer sheet: seven years with a $12M AAV
The same thinking applies to the Devils. Yes, $12 million per season is a drastic overpay, but it would likely be high enough to lure Marner, and too expensive for the Maple Leafs to match. And eventually, the contract wouldn't look so ridiculous due to inflation. This scenario doesn't seem too far-fetched either after Ray Shero's comments in June.
However, the Devils aren't quite at the same stage as the Avalanche. They're not a Stanley Cup contender yet, but adding Marner, along with P.K. Subban and Jack Hughes, would show the team is serious about winning. That could help to convince Taylor Hall - a UFA in 2020 - to re-sign. A core of Marner, Hughes, Hall, and Nico Hischier would be capable of something special.
Even if Hall leaves in free agency next summer, it's doubtful a team with Marner, Hughes, Hischier, and others would be picking high in the draft over the three seasons after giving up the picks to get Marner.
The Leafs star is a logical fit for the Devils, too. With first overall picks Hughes and Hischier down the middle, there would be no need to give a center like Tampa Bay Lightning pivot Brayden Point an offer sheet. And of the RFA wingers, Marner's team is the least likely to match an offer sheet given the Leafs' limited cap room. It's the perfect storm.
Carolina Hurricanes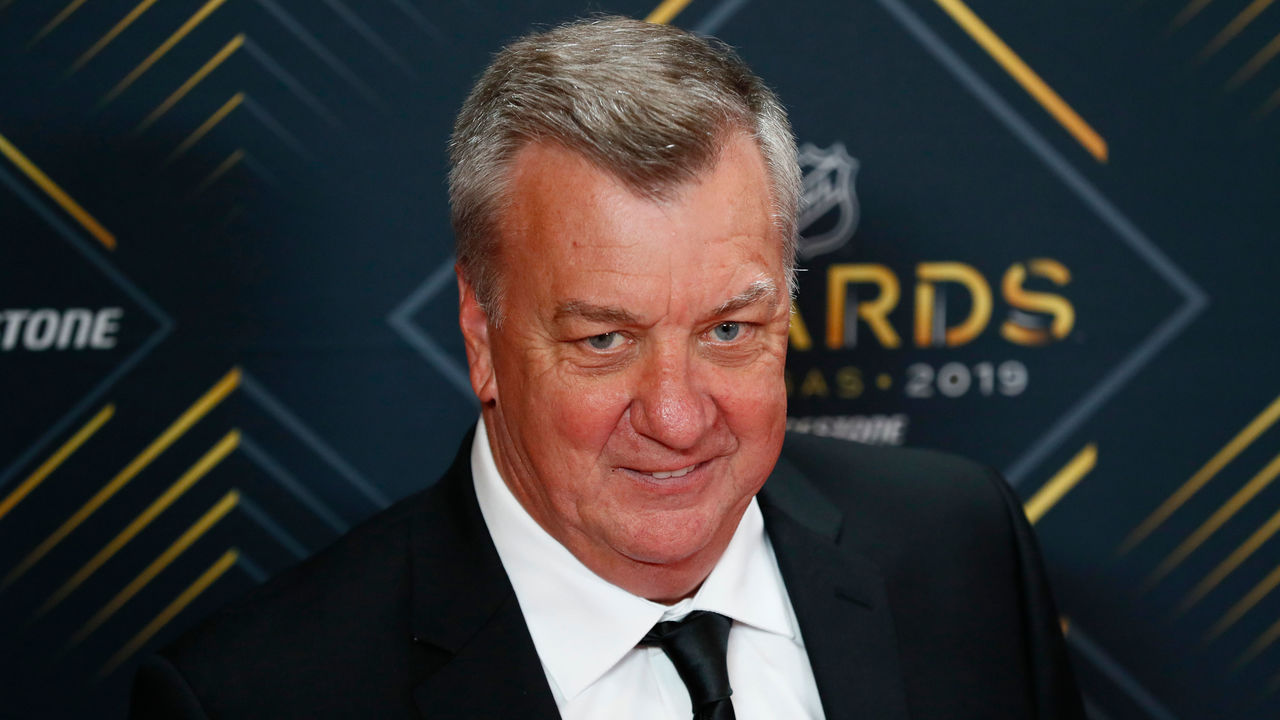 Projected cap space: $10.39M
Most sensible target: Jakub Vrana (Washington Capitals)
Proposed offer sheet: 7 years with a $6M AAV
The likelihood of the Hurricanes signing a player to an offer sheet after owner Tom Dundon called the process a "waste of time" isn't very high. And while the club no longer possesses the cap room to target one of the premier RFAs, it's still in a position where it makes sense to grab a mid-tier player.
A $6 million cap hit would be an overpay for Vrana, but that's the cost of doing business in restricted free agency. Eventually, the contract would turn into a bargain for a player with the potential to become an annual 30-goal scorer. The speedy Czech winger potted 24 goals in 2018-19.
The Capitals face just $4.29 million in projected cap space, and they likely wouldn't be able to match unless GM Brian MacLellan pulls a rabbit out of his hat.
For Hurricanes GM Don Waddell, sacrificing second- and third-round picks is more than fine. Even if the 2019-20 season goes sideways, the Canes still own the Maple Leafs' first-round pick next year and two additional third-rounders.
Vrana would help Carolina because the Hurricanes could use more scoring depth, and there are spots up for grabs in the team's top-six forward group.
Comments
✕
3 teams that should sign an RFA to an offer sheet
  Got something to say? Leave a comment below!