Backyard roller rink started California's Cam York on quirky path to draft
Photo illustration by Nick Roy / theScore
Cam York's childhood had nearly every element of a quintessential hockey upbringing. On skates by age 4, he dove headlong into the game when his dad built him a backyard rink. Friends gravitated to the York family home; they played for hours at a time and created memories that persist to this day.
In retrospect, all that was missing was the ice.
Roller hockey was the pastime that put York, 18, on track to become one of the best defensemen available in this year's NHL draft. It also furnished him with an origin story to which few prospects of his caliber, in the class of 2019 or any other, can relate.
Born and raised in Anaheim, Calif., York grew up close to the arena where his hometown Ducks won the Stanley Cup when he was 6 years old - and extremely far from any state where roots of the sport run deep. Ice time and scouts are plentiful in Minnesota and Michigan, but not so much when you progress through the youth ranks just south of sweltering Los Angeles.
There's a reason only 18 California-born players have ever appeared in more than a season's worth of NHL games. Yet when a team beckons York to the stage in Vancouver next Friday, it will expect, down the line, to count him as a fixture on its blue line for considerably longer.
"That's just how it's gone my whole life," York said. "I feel like I've been the underdog wherever I've gone, and I've just kind of risen to the occasion and come out on top."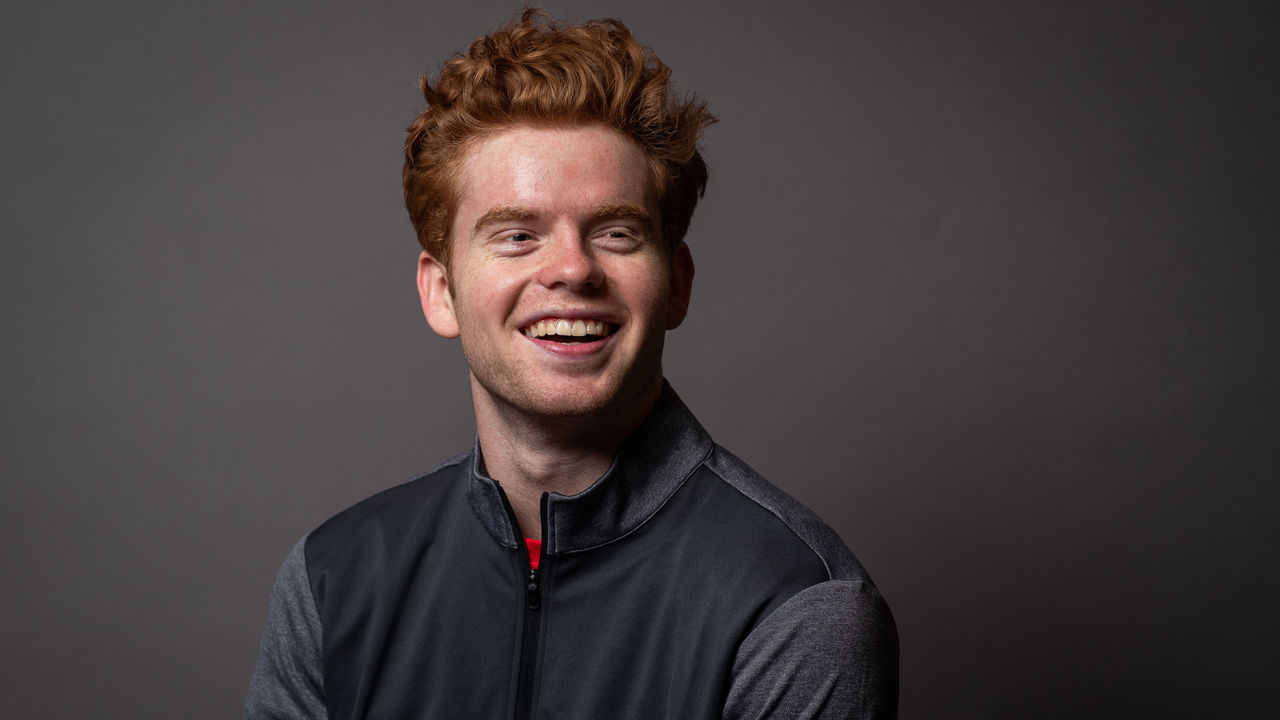 York entered the draft by way of the U.S. National Team Development Program's (USNTDP) Under-18 team, which boasted a historically prolific collection of offensive talent this past season. Leading scorer Jack Hughes is favored to go first overall, and four other American forwards - Matthew Boldy, Cole Caufield, Alex Turcotte, and Trevor Zegras - could be chosen in the top 10.
Cast in a supporting role to those stars, York sparkled as the club's No. 1 defenseman and power-play quarterback, tallying 65 points (including 14 goals) in 63 games against USHL, college, and international opponents. In April, he recorded four goals and 11 points in seven games at the Under-18 World Championship, ranking fourth in the tournament behind Hughes, Caufield, and Boldy.
Bowen Byram, who plays for the Western Hockey League's Vancouver Giants, is the consensus top defenseman in the 2019 draft. York is one of several blue-liners - including Philip Broberg, Moritz Seider, and Victor Soderstrom - who could be second off the board at the position. Either way, he seems sure to be selected in the first round, perhaps even within the first 15 picks.
At 5-foot-11 and 175 pounds, York is an adept puck-mover and a responsible, if relatively small, defender whose game has no apparent holes. USNTDP coach John Wroblewski labels him a refreshingly predictable, unfailingly consistent player who always keeps the play in front of him, and who desires to perform to his potential every single night.
"If you were to go on a 10-point scale, everything's at an 8.5 at the very worst. Everything is just rock-solid with this guy," Wroblewski said.
"He's not that end-to-end, rush-type defenseman. He's simple. He's efficient. But he's got some (dynamism) within those facets that allows him to scale up and to put up the numbers that he did."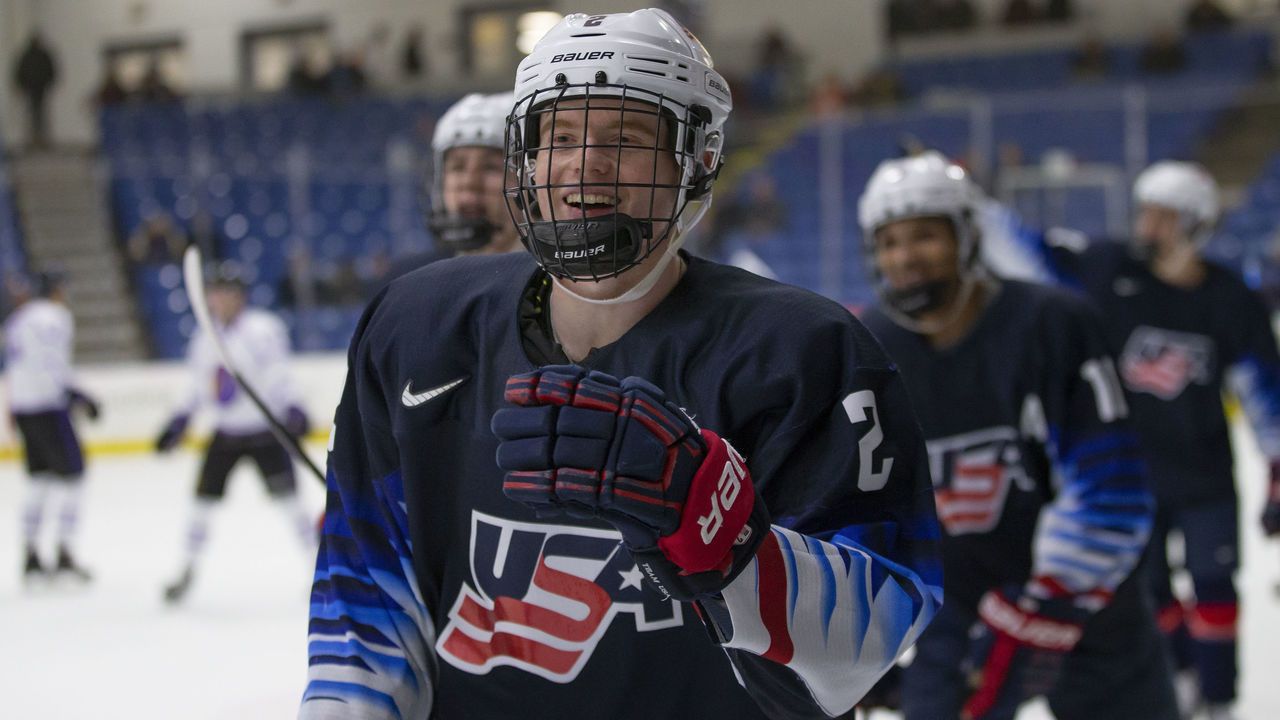 York's trajectory took a seminal turn at age 8, when his competitive roller league shifted its operations a few hours away. Rather than pursuing football like his father, Jeff - a former college receiver who tried out for the NFL's Los Angeles Raiders in the 1980s - he transitioned to the ice and soon benefited from a rare advantage of playing the sport in Southern California.
As a squirt and peewee player, York competed for the Anaheim Jr. Ducks minor program under the tutelage of two retired NHLers, longtime Kings forward Craig Johnson and Hall of Fame defenseman Scott Niedermayer, each of whom had a son on the team.
A few years earlier, in 2007, York had been in attendance at Anaheim's Honda Center when Niedermayer, the victorious captain, hoisted the first Stanley Cup in Ducks history. As a fan, he recalls appreciating Niedermayer's leadership chops and smooth, effortless skating.
Soon, York got to know him as a quiet, down-to-earth positional coach who drove a Honda Civic and taught an important lesson: Stay true to yourself on the ice.
"Not being someone else that you're not. Not trying to play like someone else that you're not," York said of Niedermayer's teachings. "Just go out there and have fun."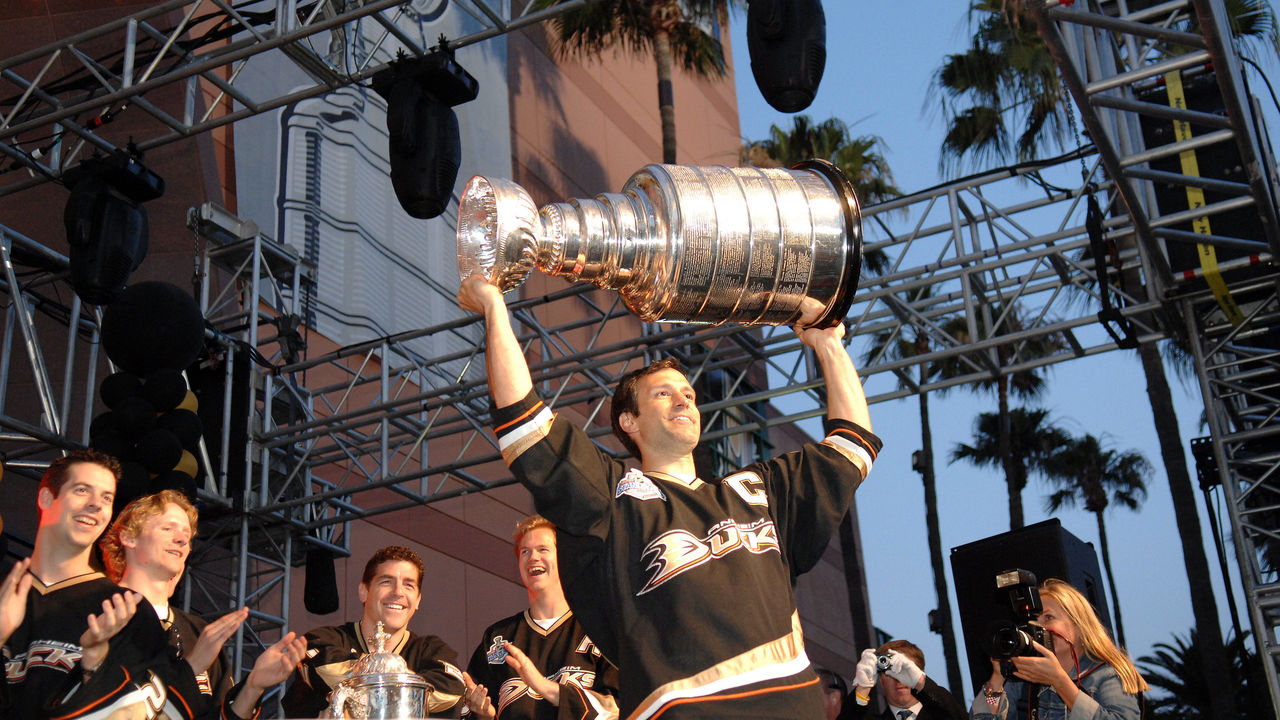 By embracing his strengths, York has reminded some observers of Toronto Maple Leafs defenseman Morgan Rielly, who finished third in the NHL at his position in scoring this past season. Wroblewski and Dan Marr, the director of NHL Central Scouting, both drew that comparison in separate interviews, commending York for his intelligence, two-way aptitude, and a propensity to stay composed under pressure.
"He can skate his way out of trouble. He doesn't skate his way into trouble, because he sees the ice so well and he moves the puck," Marr said. "You don't have to be the biggest, strongest, hardest-hitting defenseman to (have an) impact. When the puck's on his stick, good things are going to happen."
Amid a loaded lineup that habitually blew out opponents - the USNTDP Under-18 team scored seven or more goals in 22 games this past season and won by at least five on 21 occasions - York was also a steadying influence on the rare nights when the Americans didn't control the run of play, Marr added.
Independent scout Mark Edwards, meanwhile, noted that even in lopsided wins, York impressed by refraining from high-risk plays that wouldn't fly in the NHL.
"York, I thought, still played a really pro, smart game despite the score - if they were in a real tight one or in a dominating game," Edwards said. His scouting service, Hockey Prospect, recently slotted York at No. 12 in its final pre-draft rankings, third among defensemen behind Byram and Seider.
"He had a lot of opportunity (to contribute on offense). He's going to get a lot of points based on that," Edwards continued. "But I think it translates (to the NHL)."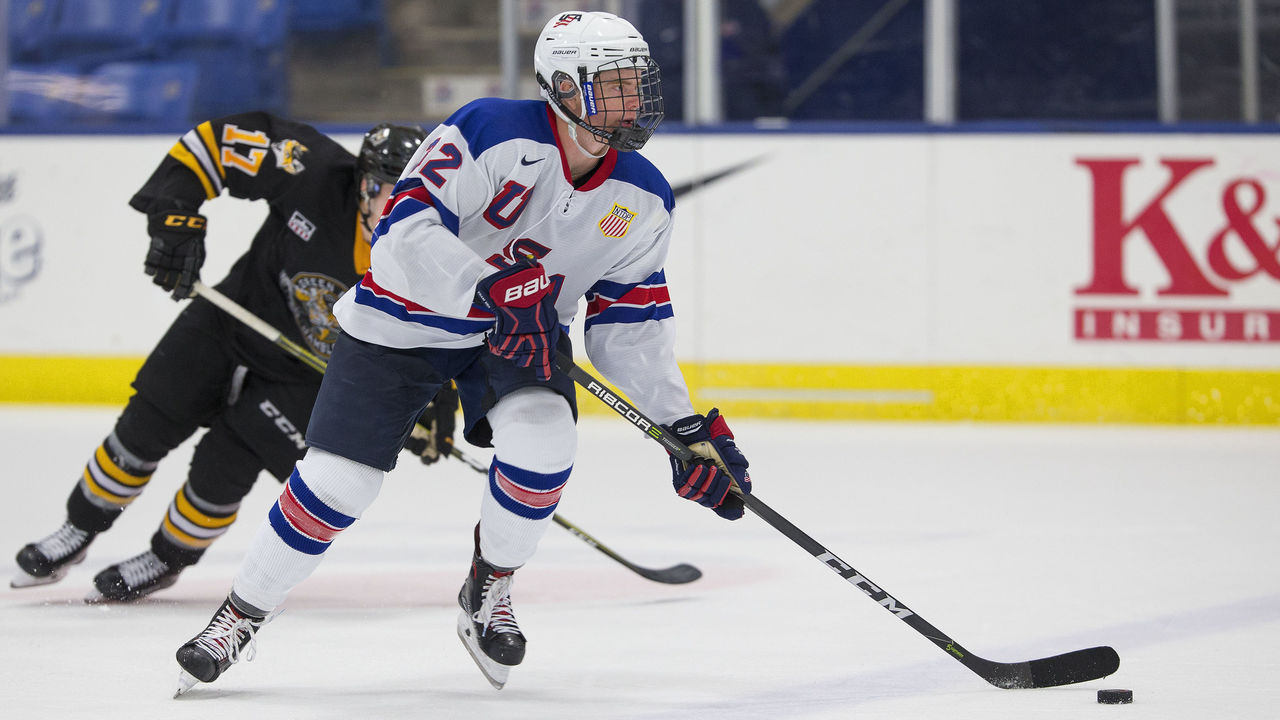 York, who hopes to add some bulk and strength before he turns pro, has committed to play for the University of Michigan next season, following in the footsteps of Hughes' older brother, Quinn, who completed his sophomore season with the Wolverines in March and subsequently signed with the Vancouver Canucks.
Leaving home to play in a traditional hockey market isn't unfamiliar territory for York, who attended Minnesota's prestigious Shattuck-St. Mary's boarding school for two years before he joined the USNTDP in 2017. Still, he'll always be tied to California, a state whose very best players - Auston Matthews, Jason Zucker, and Matt Nieto among them - have tended to learn the game elsewhere after moving away at a young age.
Could York's development herald a sea change? As Seattle hockey blogger John Barr noted last week, USA Hockey's 2018-19 membership statistics show California has more registered players than all but four states: Minnesota, New York, Massachusetts, and Michigan. Additionally, it's pacing all states in new memberships at more than 1,000 year-over-year.
California's next wave of elite prospects may never grow up with ice sheets in their backyards. But those players also shouldn't have to hew to the other extreme: strapping on roller skates to get their start.
"Hopefully, there's a kid out there who isn't really sure what he wants to do," York said, "and maybe he sees me and wants to play ice hockey. That's my goal. I want kids to look at me and think to themselves, 'Maybe I want to do that.'
"They've been very supportive of me over the years, California has. Anything I can do to give back, I'm all-in for."
Nick Faris is a features writer at theScore.
Comments
✕
Backyard roller rink started California's Cam York on quirky path to draft
  Got something to say? Leave a comment below!