How Dylan Strome can reinvigorate his career with Blackhawks
Jonathan Daniel / Getty Images Sport / Getty
It didn't take long for Dylan Strome to show the hockey world that he can still be a valuable NHL player.
Strome was a force in his Chicago Blackhawks debut, scoring once and adding an assist in Tuesday's 8-3 home loss to the Vegas Golden Knights. While the game result wasn't what Chicago fans wanted, they couldn't have been much happier with how Strome performed just two days after coming to the Windy City in a three-player deal with the Arizona Coyotes.
Despite skepticism in some circles, the distinct possibility remains that Strome will not only stick in the NHL but become a valuable part of a team. It's not a given; it will take dedication on his part, and patience on the part of his new organization.
But the window isn't closed, as Tuesday emphatically revealed.
Three-plus years after drafting him third overall, the Coyotes closed a difficult chapter for Strome, who had just 16 points in 48 games and spent more time in the minors than he did in the NHL.
We could rehash his entire Coyotes tenure, but there are three particularly noteworthy things to consider about Strome's fortunes thus far:
Strome's most common Coyotes linemates this season were Nick Cousins and Lawson Crouse. No knock on those two, but Strome's ideal style of play is a far cry from the grit-and-energy mindset of an NHL fourth line. Young skilled players don't often succeed in a bottom-six role when they're used to creating offense. (Much like last season, he didn't see any consistent line partnerships, but those two names showed up more often than others.)
His development was harmed by the CHL-NHL agreement that allows teams to keep players in major juniors until their 20-year-old season. Strome would have benefitted from adjusting to the AHL's tougher style of play and higher pace a year or two earlier, rather than being allowed to run roughshod over the OHL. He had 75 points in just 35 games in his final junior season. That looks great on paper, and the Erie Otters most certainly appreciated his contribution to their OHL title. But how much did Strome actually learn from that experience that he could carry to the NHL?
Strome isn't entirely innocent, either. Valid criticisms of his play include a lack of drive in specific situations. It could be explained to an extent by Strome playing out of his comfort zone and his frustration at a lack of top-six opportunities. Whether or not this contributed to his stagnant development, these excuses simply won't fly at the NHL level.
With all that in mind, the only question that matters now is this: what does Strome bring to the Blackhawks?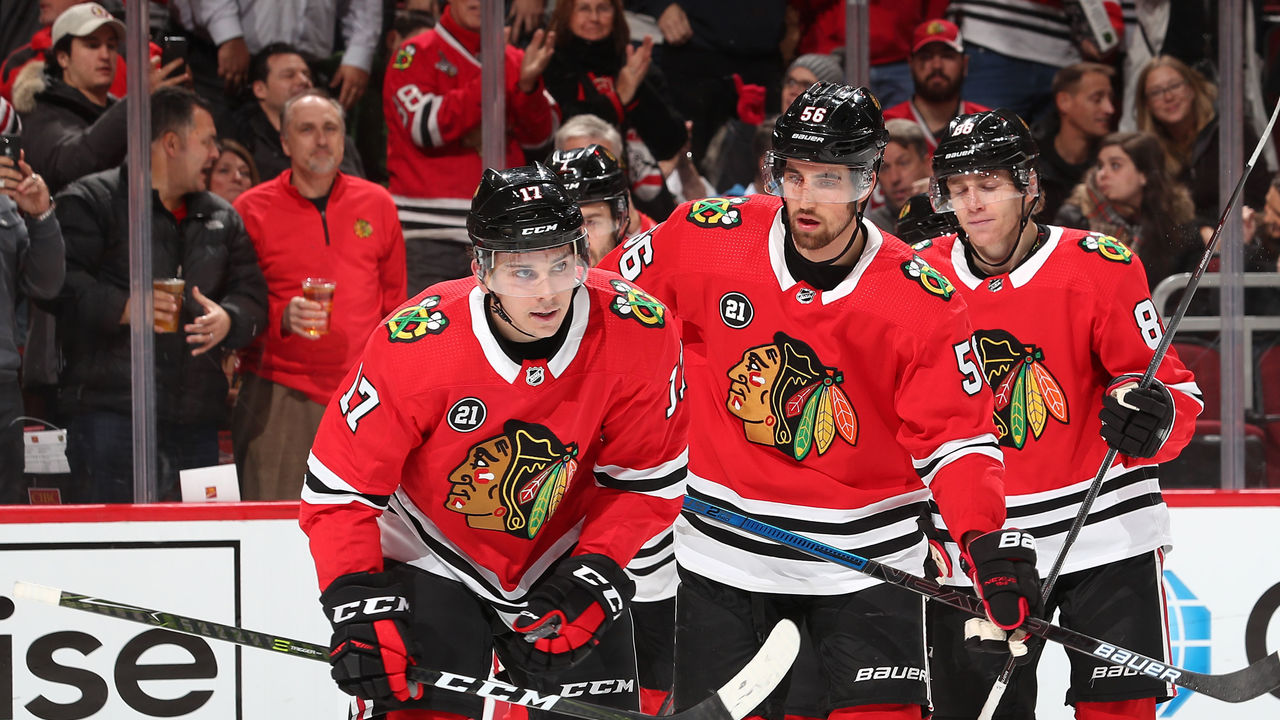 The trade is a risk on Chicago's part, for sure, but that risk is mitigated in part due to Strome's impressive skill set. He's an incredibly intelligent player with great hands. His high hockey IQ and fantastic vision allow him to read the ice - knowing what his options are and which teammate he needs to support at a given moment - and identifying the dangerous areas to shoot or make plays.
But none of that will matter if Strome can't improve his skating.
While Strome has the raw skill to succeed at the top level, he needs to be able to use his talents at an ever-increasing NHL speed. He's the kind of player who likes to slow the game down for himself, but he must learn to do that mentally while improving his skating speed. When he attempts to slow down proceedings, opponents often take advantage and recover the puck.
He also needs to improve his overall stamina. One way he can help himself out is by building up his lower-body strength. Regular criticism suggests that Strome gets bodied by other players; he gets knocked off the puck; he doesn't battle enough. Adding strength in his lower half would give him a better, lower center of gravity. That doesn't just make him harder to push around - it gives his skating more power.
To get up to NHL speed, a player needs a consistent run of games. Strome has yet to play even half a season at the NHL level. Provided he does the work to remain on the Blackhawks' roster and out of the press box all season (and he should), that could go a long way toward improving his consistency. His AHL results are promising, as he sat just above a point per game last season.
Strome didn't seem out of place in his first game with the Blackhawks on Tuesday night. While there were moments when it was clear that his skating was behind some of his teammates, he never fell behind the pace of play in a way that would've made him a liability. He looked a bit coltish - as if his legs were too long for his body and he was still unsure how to move them properly - but overall, he didn't look out of place.
The Blackhawks have set lofty expectations for Strome. General manager Stan Bowman's wish is for him to be their No. 2 center. Bowman knows Chicago needs to rebuild its depth if it wants to get another Stanley Cup run out of the core of Patrick Kane, Jonathan Toews, and Corey Crawford. Bowman believes Strome can help get them there.
"Obviously, with Dylan, we have a need at center ice and he has that profile of being a dominant player at every level he's been in," Bowman told team insider Chris Wescott. "Even last season in the American League, to average over a point per game in the AHL is pretty impressive. You look at all of our guys who have come through our system, to make it to Chicago, they weren't able to do that at that age.
"He had a really good season last year, he just didn't get a lot of NHL time. This year, he's working his way up. I think in the minutes he's had, he's done pretty well. He wasn't in a higher profile (spot), they've got a lot of good, young forwards in Arizona. I think sometimes it's just a situational thing where guys might get a good opportunity here that they didn't have elsewhere."
Strome found himself on the second line Tuesday, reuniting with former Erie Otters teammate Alex DeBrincat in a savvy move by head coach Jeremy Colliton. The players' skill sets complement one another well; DeBrincat's hockey sense is as high as Strome's, and he has a dangerous shot.
While it's not as easy to recreate juniors magic at the NHL level, these two don't just have chemistry - they're intimately familiar with one another's playing style. And it was only fitting that DeBrincat was partly responsible for Strome's first goal as a Blackhawk, leading the rush that led to Strome banging in a loose puck from in close:
The 2018-19 season was always going to be a "prove-it" year for Strome, no matter where he played. Now, with the trade behind him and opportunity ahead, he has even more reason to put his best skate forward. He'll need the Blackhawks to partner with him, but his career is in his hands, perhaps now more than ever.
Strome looked aggressive and engaged for the majority of the contest against the Golden Knights. And while it's only one game, it's certainly a positive start to Strome's next chapter. If he continues to put in the work and remains in a position to succeed, that chapter could very well see him grow into the player scouts still believe he can be.
Comments
✕
How Dylan Strome can reinvigorate his career with Blackhawks
  Got something to say? Leave a comment below!