From Sweden to Chicago: How Colliton's past prepared him to coach in the NHL
Todd Reicher / Rockford IceHogs
It was January 2014 when Peter Hermodsson had seen enough from his underperforming outfit. So, the president of Mora IK in HockeyAllsvenskan, Sweden's second-tier pro league, did what hockey executives do: he found a new leader.
This time, though, Hermodsson bypassed the typical external search process for a coach. The club's savior was hiding in plain sight. Injured captain Jeremy Colliton, who commonly popped into Hermodsson's office to discuss X's and O's, was a no-brainer.
"He was 28 at the time but it was like I was talking to a 50-year-old guy," Hermodsson told theScore. "He had a really strong mind, knew what he would do as the coach."
While Hermodsson believed the cerebral Colliton would transition seamlessly, he had to convince the Mora's board members, business partners, and fan base to take a chance on a Canadian who had never coached in an official capacity at any level of hockey.
Swedish teams tend to be very ingrained in their community, especially in small towns such as Mora, so the optics of hiring an unknown commodity irked stakeholders.
"Sponsors would come by and say, 'What the f--- are you doing hiring a guy who is 28 years old with concussions?'" Hermodsson explained.
But eventually, the tension eased. Colliton's clear and concise plan for on-ice improvement and his knack to "own a room" moved the process along. Within days, Hermodsson says, widespread skepticism had morphed into head-nodding confidence.
A few years later, in Colliton's final season behind Mora's bench, the small-budget franchise earned promotion into the Swedish Hockey League. The town rejoiced, and Hermodsson felt vindicated.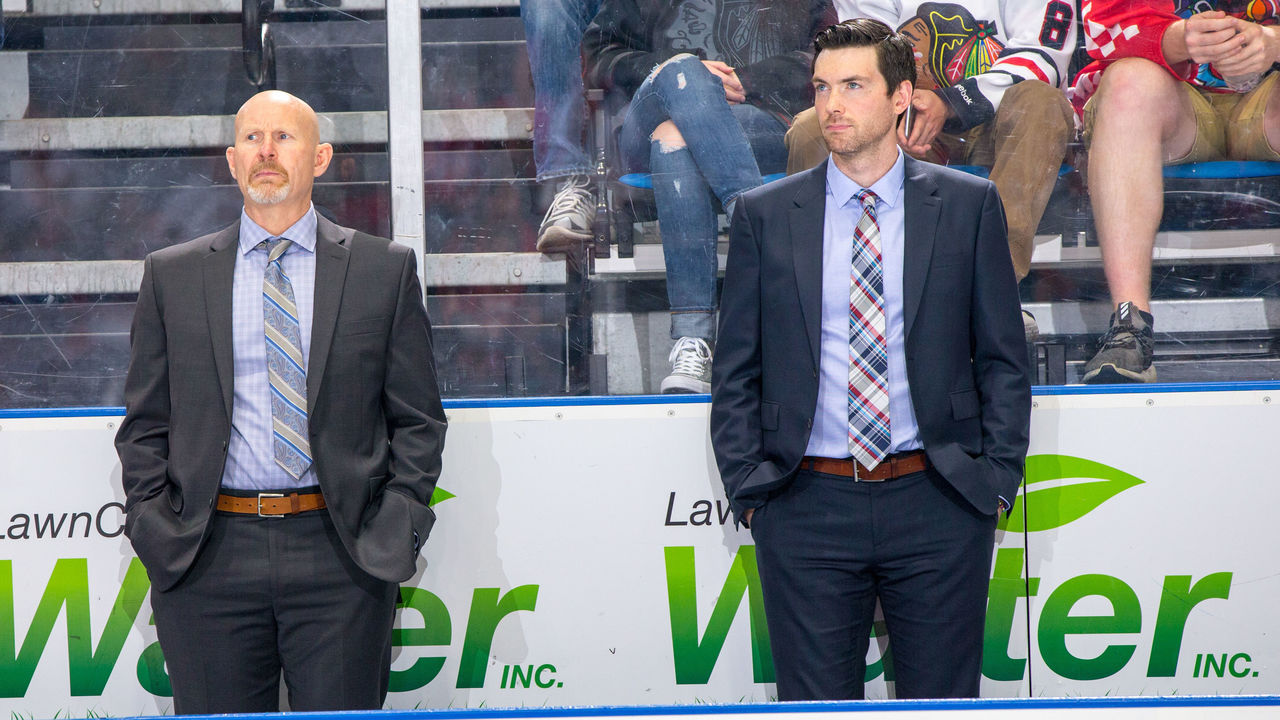 On Tuesday, Chicago Blackhawks general manager Stan Bowman chose Colliton, head coach of the team's AHL affiliate, to replace three-time Stanley Cup champion Joel Quenneville.
It was another person of authority betting on Colliton's potential in an attempt to mine whatever possible from the roster.
"This is certainly a very difficult decision. But I believe it is in the best interests of the Blackhawks organization," Bowman said in a press release announcing the shocking shift, ditching the league's longest-tenured head coach for the up-and-comer.
"We need to maximize each and every opportunity with our playoff goals in mind and create continued growth and development throughout our roster at the same time. After much deliberation the last several days, with great respect to what Joel has meant to the Blackhawks, we knew we had to make a change."
The Player-Coach
The first thing you need to know about Colliton is he caught the coaching bug early.
So early, in fact, that former teammates aren't surprised the 2003 second-round pick of the New York Islanders needed only five full seasons of coaching - four in HockeyAllsvenskan for Mora and just over one more in the AHL for the Rockford IceHogs - to graduate to the NHL.
"If there's anybody who can handle that job at 33, it's Jeremy Colliton. This guy is so prepared to be a head coach in the National Hockey League," said Jeff Tambellini, who played parts of four seasons with Colliton in the mid-2000s. "Even as a player, at 20, 21, he was writing down drills. He was talking to the coach staff, saying, 'Why were we doing this breakout? This forecheck? What do you think of this penalty kill?'"
Some people are geared to excel in particular roles and environments, regardless of age. In this case, Colliton - who led Rockford to a 40-28-8 regular-season record and a conference final appearance last season - is simply wired to coach. It's second nature.
"Jeremy would sit there and go through tape, but he wouldn't just ask for the clips," Tambellini said. "He'd ask about the philosophy of what we're trying to do and what we're trying to accomplish. 'Why are we doing this?' He wanted to gain a real understanding of not just where he was supposed to go on the ice but the purpose of why the team was doing what it was doing."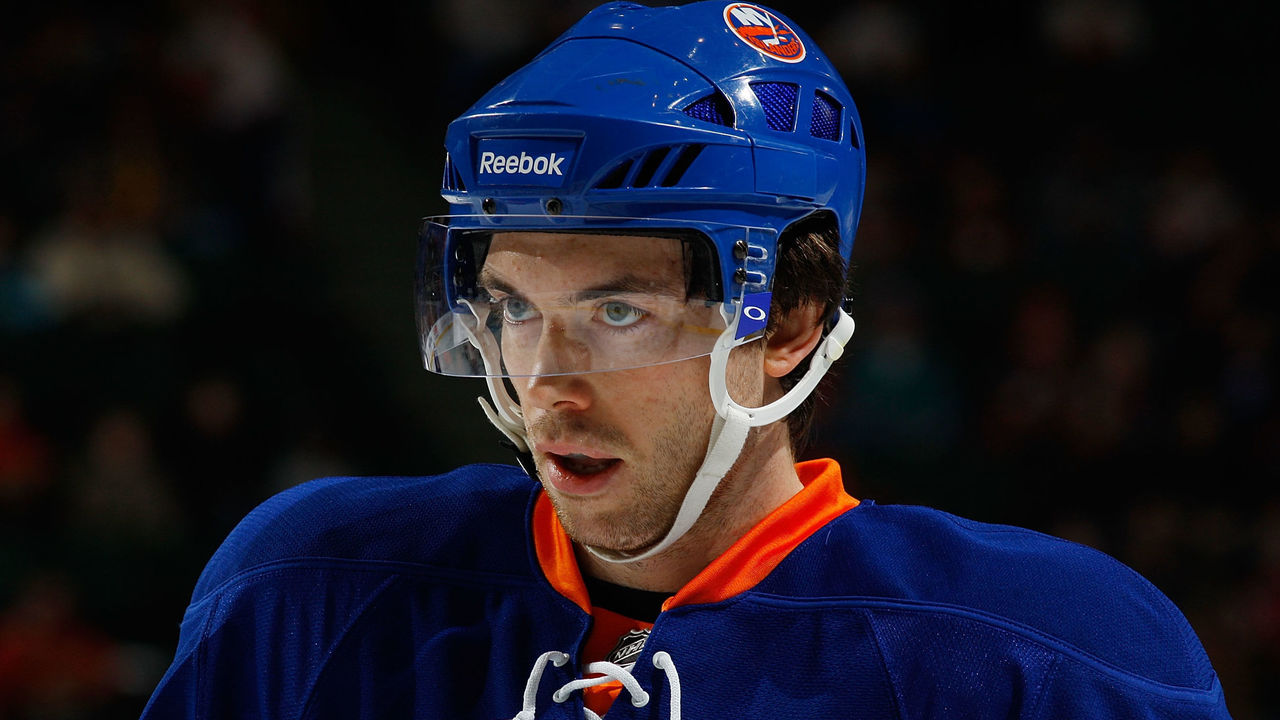 Colliton's NHL tenure as a player was sporadic and brief. Injuries plagued a promising career kickstarted by back-to-back appearances at the World Junior Hockey Championship. He recorded six points in 67 career games over five seasons with the Islanders, dressing mainly in the AHL.
In the minors, with the spotlight dimmed, the 6-foot-3 forward from Blackie, Alberta, would sometimes grab a whiteboard and play coach between shifts.
"There are a lot of different ways guys carry themselves. A lot of guys just try to get through the game, do their best and try to score, do that whole thing. But I remember him coaching me on the bench," said Justin Bourne, who shared the odd shift with Colliton for the Bridgeport Sound Tigers during the 2007-08 AHL season.
There was no yelling in these teaching moments, Bourne notes, only a fully engaged instructor.
"Instead of being like, 'Ah, whatever, you know, fine play. Nothing bad happened!'" Bourne said. "Jeremy would be on the bench like, 'If you moved that to the middle, we'd kick it back out to the other side ... ' He just wanted everyone to be better around him and he was always thinking about how his line and his team could be better."
The Challenge
Given his immediate transition into coaching, it should come as no surprise that the man tasked with reopening the Blackhawks' window of success offers a blend of the old and new approaches used to lead a pro hockey team.
Colliton, who last played a full season in 2011-12, is years, not decades removed from the on-ice action, and has coached exclusively in the age of speed, skill, and puck possession.
When compared to longtime coaches out of a job right now, such as Alain Vigneault or Darryl Sutter, Colliton offers a fresher perspective on the tactical side of the game and also how to deal with today's players.
"I like my teams to play with a lot of pace, work away from the puck," Colliton said during his introductory press conference. "We want to pressure the puck all over the ice. If you do that, hopefully you have the puck a lot and we want to keep it (and) play in the offensive zone. I think the best way to defend is to do it in the offensive zone."
| CATEGORY | CHI RANK |
| --- | --- |
| POINTS % | T-20TH (.500) |
| GOALS/GAME | 15TH (3.07) |
| GOALS AGAINST/GAME | 30TH (3.73) |
| POWER PLAY | 27TH (14%) |
| PENALTY KILL | 23RD (26.6%) |
| SHOTS/GAME | 10TH (32.8) |
| SHOTS AGAINST/GAME | 24TH (33.5) |
Accountability is important to Colliton, Rockford assistant coach Sheldon Brookbank says, but his preferred communication method is closer to a conversation than a yelling match. While he is personable, it's obvious he's still the boss. There is an intensity to Colliton.
"When you're doing a drill, or when you're playing in a game, you better do it right. Otherwise, he's going to notice. There's not many things that get past him," Brookbank said.
"You can tell when his blood gets flowing a little more. He's not a guy who snaps, someone who yells and screams at everybody, but he definitely has a little edge to him. If you're not paying attention, not doing it right, he's going to let you know."
Four Hawks players - goalies Corey Crawford and Cam Ward, forward Chris Kunitz, and defenseman Duncan Keith - were born before Colliton. Will that crew and $10.5-million men Patrick Kane and Jonathan Toews be coddled by the new guy or will they know who's in charge in the post-Quenneville world?
"He's not going to hold back or be intimidated," Brookbank said of Colliton's integration into the 6-6-3 squad's dynamic.
"He finds a way to get his best players and his older guys to buy into his philosophy and concepts he wants to bring to the team," Tambellini added. "If you can do that and sell that to the top group, it funnels right through the entire lineup. That's a real strength of his."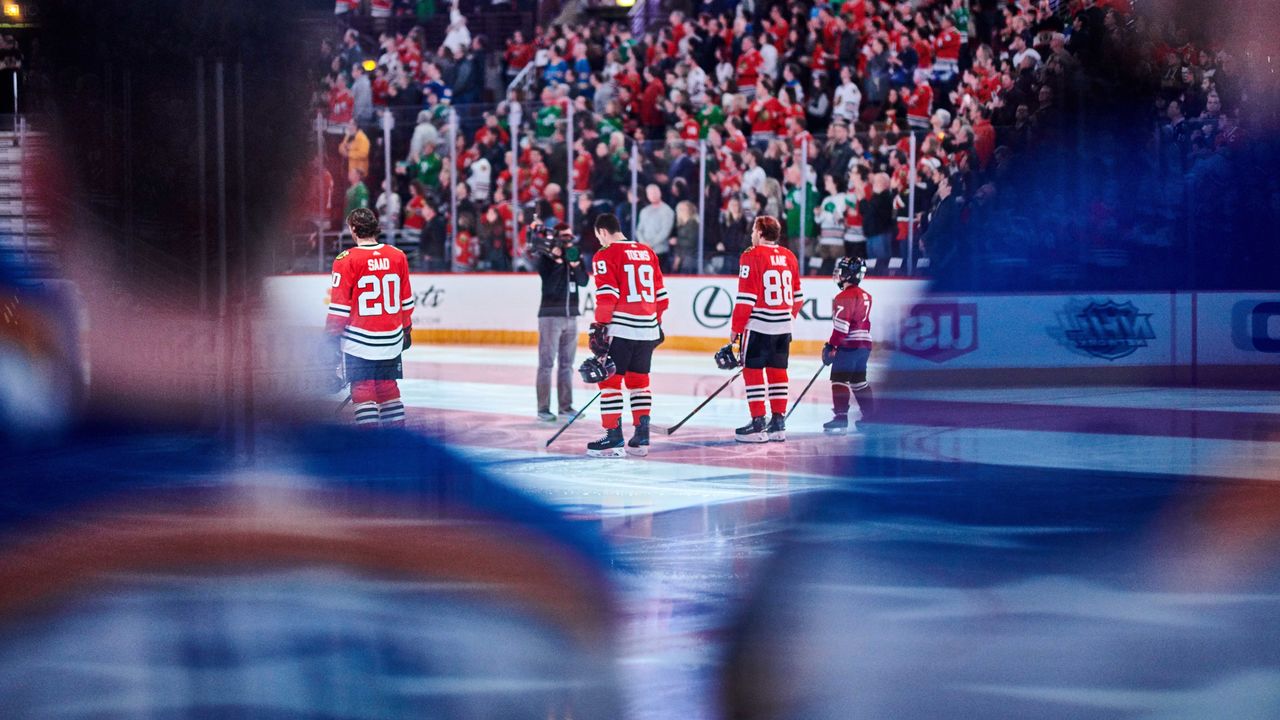 The year in Rockford is a tremendous plus. Recent call-ups Erik Gustafsson, Alexandre Fortin, and Luke Johnson are already well-acquainted with Colliton's schemes as a coach and boundaries as a leader. But similar to the challenge ahead for Willie Desjardins in Los Angeles, winning over a veteran core who grew up under a certain voice (Quenneville in Chicago, Sutter and John Stevens in L.A.) won't be so automatic.
Colliton's depth of personality, which several former teammates mentioned, should help bridge the gap.
"He's a little bit of a mad scientist," said Peter Mannino, another ex-Bridgeport teammate, referring to Colliton's active mind and knowledge in various non-hockey areas, including the stock market, country music, and politics.
"It's really tough to be deadly serious about your work and hold people accountable, and still be likeable," Bourne pointed out.
A crucial part of Colliton's leap to the NHL, and how he will ultimately be judged by Bowman and the Blackhawks' fan base, will revolve around how this team looks as a group. Wins are important, so are steps in the right direction.
"I want every guy in the room to play for the team, put team success before individual success," said Colliton, who debuts Thursday at home against the Carolina Hurricanes. "We've got a lot of good players. If they all have team priorities, then there's going to be a lot of good things happening on the ice."
John Matisz is theScore's National Hockey Writer. You can find him on Twitter @matiszjohn.
Comments
✕
From Sweden to Chicago: How Colliton's past prepared him to coach in the NHL
  Got something to say? Leave a comment below!