Unflappable Price the best goalie in Habs history
Jana Chytilova/Freestyle Photo / Getty Images Sport / Getty
This week, Carey Price carved out another spot for himself in the Montreal Canadiens' record book when he passed Hockey Hall of Famer and Habs' legend Patrick Roy for second on the storied franchise's all-time wins list. Beating the Boston Bruins on Saturday gave Price career regular-season win No. 290 as a Canadien.
Naturally, people are going to want to compare the two. And while it's certainly true any team would be blessed in the extreme to have employed either Price or Roy, if you were forced to choose one, who would you pick?
For me, it would be Price. And I say that in total and complete acknowledgement of everything Roy achieved, both in Montreal and in his eight subsequent seasons with the Colorado Avalanche. Roy has four Stanley Cup rings clogging his ears, three Conn Smythe Trophies to his credit, three Vezina Trophies on his mantle, and was named to the NHL's First All-Star Team four times. When it comes to accumulating accolades, Roy has few peers, and even fewer in the NHL's goaltending community.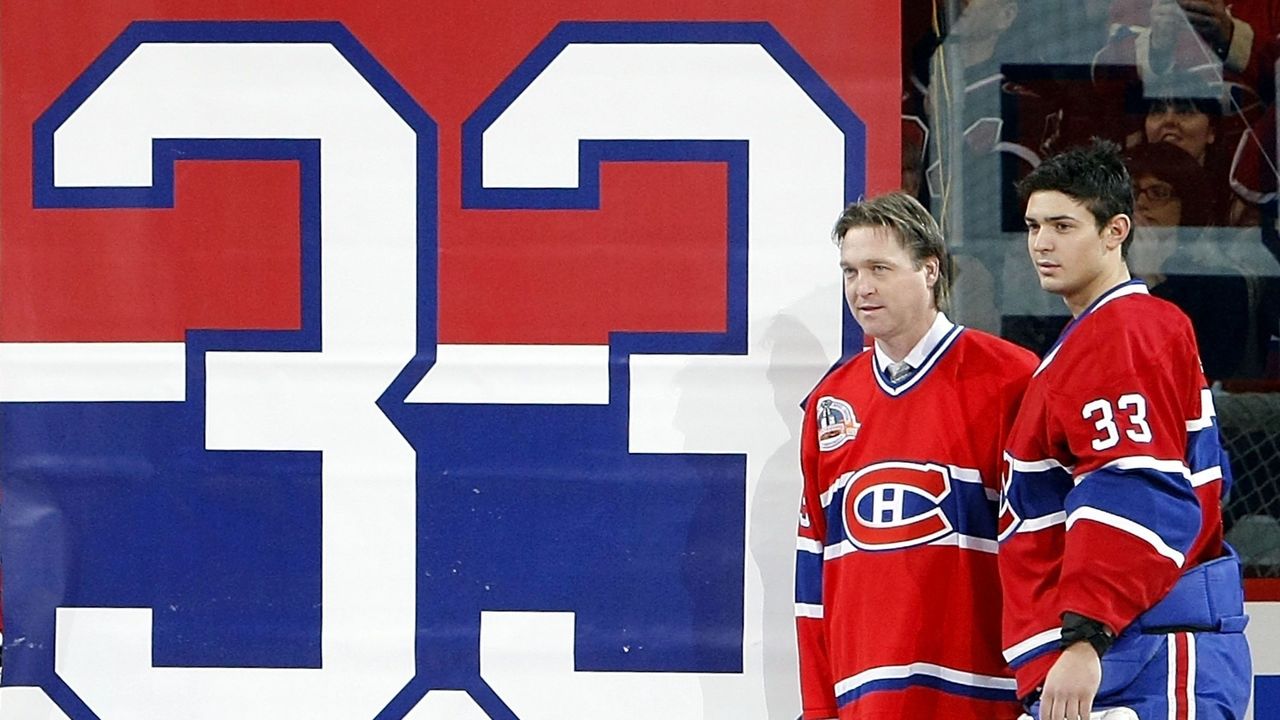 But as the hockey world has changed under the salary cap, so too have the situations NHL goalies have to operate in. And ultimately, I think that's where Price comes out looking better than Roy in the modern age. Over the dozen years Price has played in Montreal, he's shown the patience of Job, both on the ice and off of it, in a manner that has always served the team more than himself. Most notably, Price has kept his temper when the Habs went through three GMs and multiple new blueprints for success, whereas Roy went nuclear a mere 40 days into working under only the second NHL GM he'd ever known.
(Granted, that second GM was Rejean Houle, who dealt Roy to Colorado in one of the worst trades in league history, so clearly, Roy knew something was rank in Denmark.)
Price may not have any Cup rings to dazzle you with, but he's a tremendous soldier, and one you'd always want to build a team around. He's gritted his teeth and kept working hard even when GM Marc Bergevin traded away his good friend and star defenseman P.K. Subban. He maintained his composure through the "Price vs. Jaroslav Halak" Era, and proved then-GM Pierre Gauthier made the right decision. No matter the trajectory Montreal found itself on, Price was happy simply to be a part of the group. You never got the sense his ego was somehow affecting the steering of the ship, and I don't think the same is true of Roy.
Again, this isn't to say I wouldn't be happy to have Roy between the pipes for my side. The emotion that drove him to stomp around the Canadiens' bench like a masked mastodon that fateful night in December of 1995 was probably what made him as successful as he was. But there's something to be said for constant calm in the face of any storm. Price's unflappability is what you want out of goalies. Regardless of the situation, regardless of whether or not he's particularly pleased with a move his GM has made, Price has skated out to Montreal's net and performed to the best of his terrific ability. He deserves credit for that.
Besides, it's harder to win in today's NHL. There are more teams battling for a championship than when Roy was in his prime. But Price still has a number of honors to his name. He led Canada to an Olympic gold medal at the 2014 Sochi Games - being voted the tournament's top netminder - and in 2015 he won his first Vezina and first Hart Trophy.
Roy never won a Hart - which isn't a slander on his play as much as it is a recognition of the talent he had surrounding him in Montreal and Denver. Price, meanwhile, has played on many different types of teams: mediocre ones; ones that made it to the Eastern Conference Final; and even a couple that didn't make the post-season. It's not his fault Canadiens' management has bungled what could have been a year-in, year-out Cup contender. Nothing that Bergevin has done has chipped away his talent level.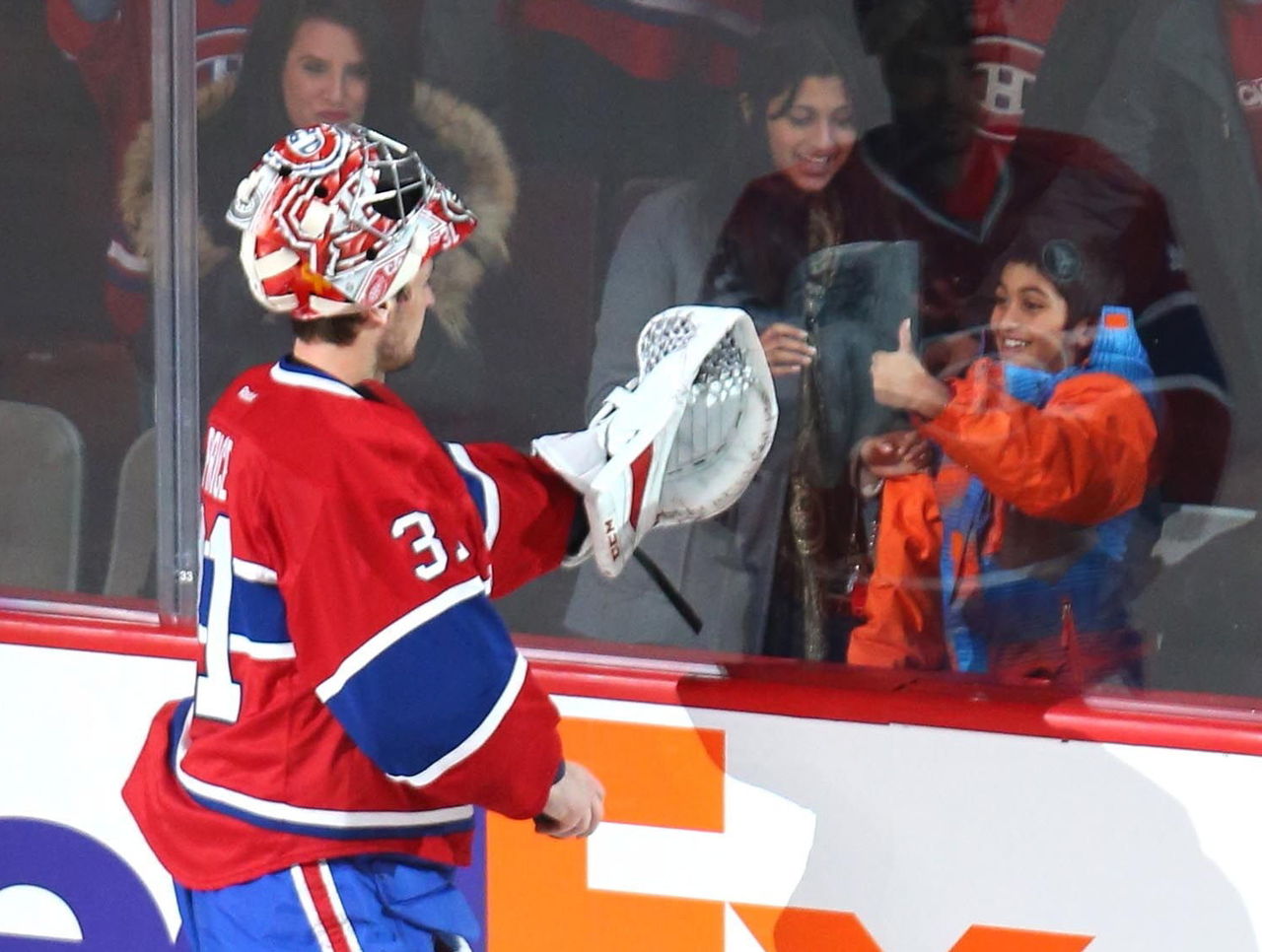 That's part of what makes it so difficult to truly judge which of the two is better. Roy existed in a smaller, less watered-down NHL. And he had GMs in Serge Savard and Pierre Lacroix who assembled some of the better squads in the history of the game. Roy benefited from that, undoubtedly. Compare some of the defense corps that Roy played behind with those that Price had in front of him and you get an even better appreciation for Price's save percentages over the years.
You can't blame Price for the caliber of his teammates or the follies of management. In the end, if you're a Canadiens fan, all you can do is be thankful that Roy was a central component of your team's glorious past, and that Price has been in your team's net for more than a decade and likely will remain there for at least eight more years.
If you have to make a choice between the two best goalies of a team's modern day, you're going to wind up with an outstanding choice in Montreal. And that's more than most NHL franchises can say.