On The Road: 3 toughest stretches on the NHL schedule
Patrick Smith / Getty Images Sport / Getty
Any team can beat any opponent on any given night because of the parity in today's NHL. The league is wide open, but sometimes a tough schedule can trip up a squad.
Lengthy road trips are one of the main disadvantages for a team over the course of a season. Coaches don't have as much control over matchups while trying to manage player fatigue, and multiple long flights across the continent take a toll.
With the season upon us, here are three of the most difficult stretches teams will face away from home in 2018-19.
Washington Captials: Feb. 12th-21st
Opponents: Blue Jackets, Sharks, Ducks, Kings, Maple Leafs, Sabres
Back-to-Backs: 1
The reigning Stanley Cup champs should win a healthy amount of games again this season, but the Capitals will be in tough during a grueling five-game stretch in mid-February.
The 10-day period kicks off in Columbus one night after Washington hosts the Kings, with the Caps traveling west for the always daunting California gauntlet. After taking on the Sharks, the Capitals play the Ducks and Kings on back-to-back nights, then head east to face the loaded Maple Leafs and a Sabres team that could surprise this season.
Vancouver Canucks: Oct. 6th-18th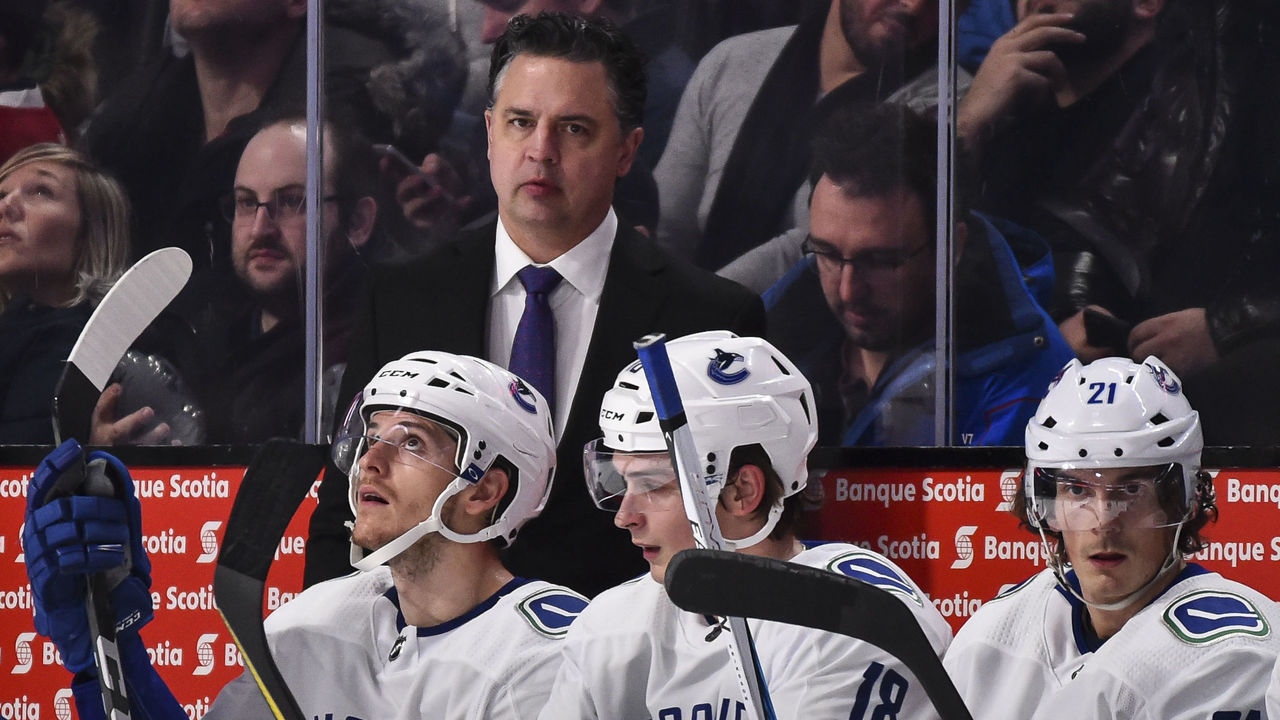 Opponents: Flames, Hurricanes, Lightning, Panthers, Penguins, Jets
Back-to-Backs: 0
No one's expecting much from the rebuilding Canucks in 2018-19, and a demanding six-game road trip during the first month of the season could derail things early on. Vancouver doesn't have to deal with a back-to-back over that stretch, but the team will take on six top-tier opponents.
After dueling the Flames, the Canucks have a long flight to the east coast, where the Hurricanes will be waiting on a full day of rest. The star-studded Lightning and up-and-coming Panthers each present significant tests before mismatches against the Penguins and Jets, two Stanley Cup contenders.
Boston Bruins: Feb 15th-23rd
Opponents: Ducks, Kings, Sharks, Golden Knights, Blues
Back-to-Backs: 1
The Bruins have the talent to match up well against any opponent, but stiff competition comes their way in five consecutive late-February road games.
Four of those five opponents qualified for the playoffs in 2017-18, and the Blues, a team that only missed the postseason by a single point, added several significant pieces over the offseason. Boston will take on the Ducks and Kings on consecutive nights to start off this daunting road trip, then play three games in six nights against three of the Western Conference's top teams.
Comments
✕
On The Road: 3 toughest stretches on the NHL schedule
  Got something to say? Leave a comment below!